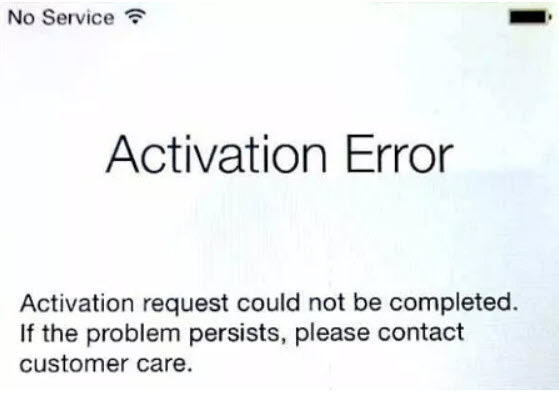 Many iPhone users may have seen an activation error when trying to activate iPhone, especially after buying a new iPhone such as iPhone 12. The prompt on iPhone is as follow: Activation Error. Activation request could not be completed. If the problem persists, please contact customer care.
If you are having the iPhone activation error, you have come to the right place. This post will tell you how to fix iPhone activation errors easily.
Part 1: 12 Troubleshooting Ways to Solve Activation Error
Before you try the method to bypass iPhone activation error, you may need to figure out why you are getting the activation error in iPhone, and sometimes you can easily fix the activation error by troubleshooting.
So first of all, you can troubleshoot by following the steps below:
1. Restart The iPhone
When it comes to problems like activation errors, it's always recommended to restart the device to fix the problem. Simply restart your iPhone and see if the activation error can be fixed. Sometimes this works like a magic!
2. Make Sure You Have SIM Card Installed
If there is no SIM card installed in your iPhone, or if the SIM card that is currently installed is not supported by your iPhone, then you will run into the activation error like "SIM card not supported".
Therefore, locate the SIM tray for your iPhone, insert the paper clip or SIM-eject tool into the hole beside the tray, then see if there is a SIM card inside. If not, insert a supported SIM and then put the tray back; if there is a SIM, be sure it is supported by the carrier.
If the SIM card is not a problem, check the next step.
3. Check Apple's System Status Page
Sometimes you see the iPhone activation error when activating your iPhone just because there is a problem with the Apple System Status. When the Apple system service is under maintained or requires fixing, it may cause activating problem for iOS devices.
So visit Apple System Status page in your browser, and see if all the services are available. If yes, then the system status is not the cause and move to the next step; if one or some of the services go wrong, you can wait until the services become available, then activate iPhone again.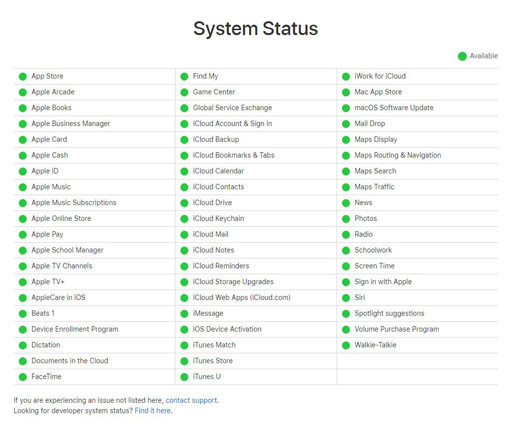 4. Verify Network Connection
Generally, if gs.apple.com is blocked by your network ports, you won't be able to activate your device and thus an activation error occurs.
It is recommended to verify your network connection, or simply switch to another network connection and see if it works out.
5. Wait A Bit
If it is the first time that you see this activation error in iPhone, you can just wait for a while and then try it again later. It is likely that the Apple server is busy in processing your request and responds with this error. It doesn't mean you have done anything wrong and you don't need to do anything at all. Just try it again in a couple of minutes later and your problem can be resolved.
6. Restore via iTunes
If you are still receiving the iPhone activation error after troubleshooting the steps above, try to restore iPhone via iTunes. Here's how to do it:
Step 1: Reboot iPhone, and then connect your iPhone with your computer using a USB cable.
Step 2: Launch iTunes in your computer, and select your iPhone.
Step 3: Then you will see the "Activate your iPhone" screen from iTunes.
Step 4: Enter your Apple ID and password, and click Continue.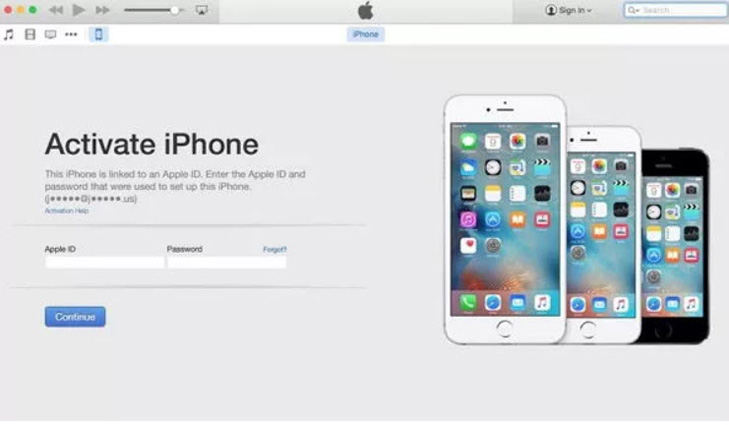 Step 5: Follow the on-screen prompts and it will activate your iPhone.
This is one of the most common methods to activate iOS devices.
7. Sign In with Apple
In some cases the iPhone activation error occurs because you are entering the Apple ID that isn't the first Apple ID when the iPhone was firstly activated, and this happens when it is a second-hand iPhone you are using.
That is to say, you can enter the Apple ID and password that was used to sign in at the very beginning. You will need to contact the previous owner of your iPhone for more information.
8. Reset the iPhone
If re-activating your iPhone through iTunes didn't work, you can also reset your iPhone in order to stop the activation error.
For iPhone 8, iPhone X/XS/XR, iPhone 11, and iPhone SE2:
1. Press and release the volume up button, and press and release the volume down button.
2. Press and hold the side button until the Apple logo appears on your screen.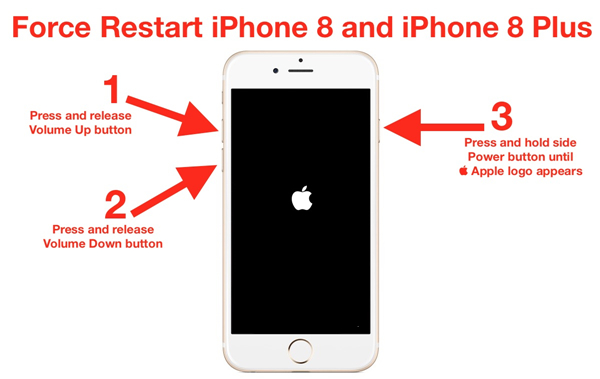 For iPhone 7 and 7 Plus:
1. Press and hold the side button and volume down button at the same time for a few seconds.
2. When the Apple logo appears on your screen, release the buttons.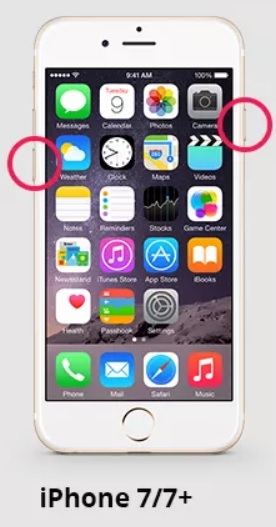 For iPhone 6 and older models:
1. Press and hold the power button and home button at the same time for a few seconds.
2. When the Apple logo appears on your screen, release the buttons.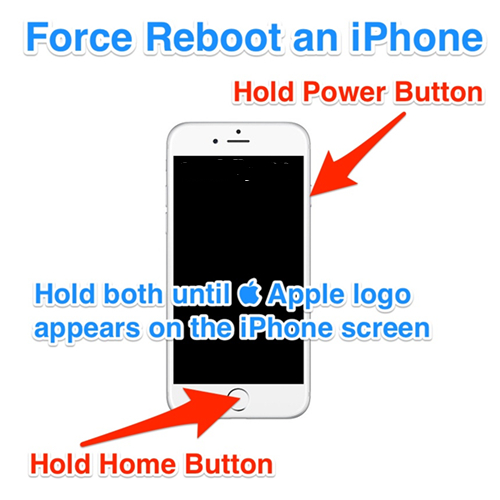 9. Contact Carrier
If the above method didn't help troubleshoot and locate the cause of your problem, try to contact the carrier. Sometimes there are tech support from the carrier service that can help you with the problem.
10. Visit An Apple Store
If the carrier didn't help, try to contact the Apple support, or take your iPhone with the activation error to the local Apple Store, and the Apple tech support will resolve the problem for you.
11. Remove the Activation Lock in iCloud
However, if you don't want to waste your time and do all the troubleshooting steps and wait forever for the Apple support for help you out, you can try to remove the activation lock in iCloud to fix this problem.
There are programs and services out there that can help you bypass or remove the iCloud activation lock to fix your iPhone activation error. If you are interested in giving it a shot, move on to the next part for more detailed instructions.
Read Also: Quick Guide on How to Unlock iCloud Locked iPad
12: Use PassFab Activation Unlocker to Fix Activation Error
Many people would like to seek help from a professional tool like PassFab Activation Unlocker when they are having the iPhone activation errors, so if you are one of them, it is always worth a try to fix your problem using PassFab Activation Unlocker.
PassFab Activation Unlocker focuses on removing the activation lock without Apple ID and password, which means that you will be able to bypass the activation lock screen easily on iPhone/iPad/iPod Touch, whether you are forgetting your activation lock password, unable to activate iPhone, or having the activation errors.
Can't wait to try it out? Follow these steps:
1. Download and install PassFab Activation Unlocker on your computer (available for Win & Mac). Click Remove iCloud Activation Lock.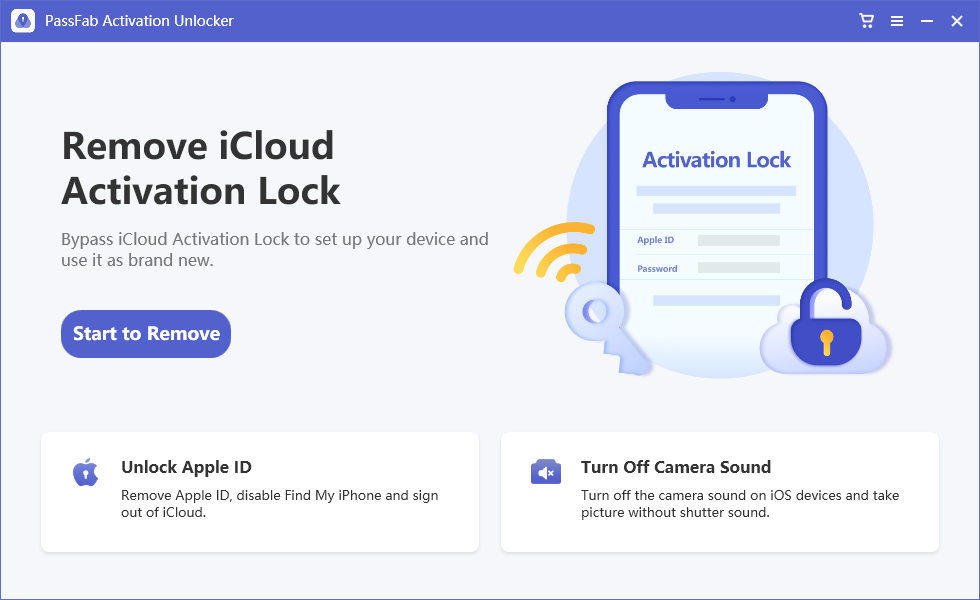 2. Click Start.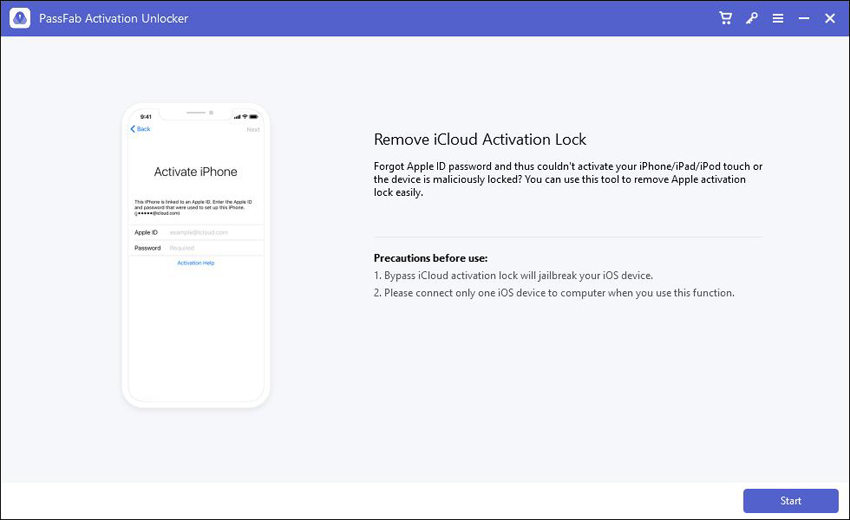 3. Read the agreement carefully and click Next.
4. Then connect your iPhone that is giving you the activation error to your computer, and the program will automatically detect your iPhone and download the jailbreak tool.
5. After downloading the jailbreak tool, burn the jailbreak tool into a USB.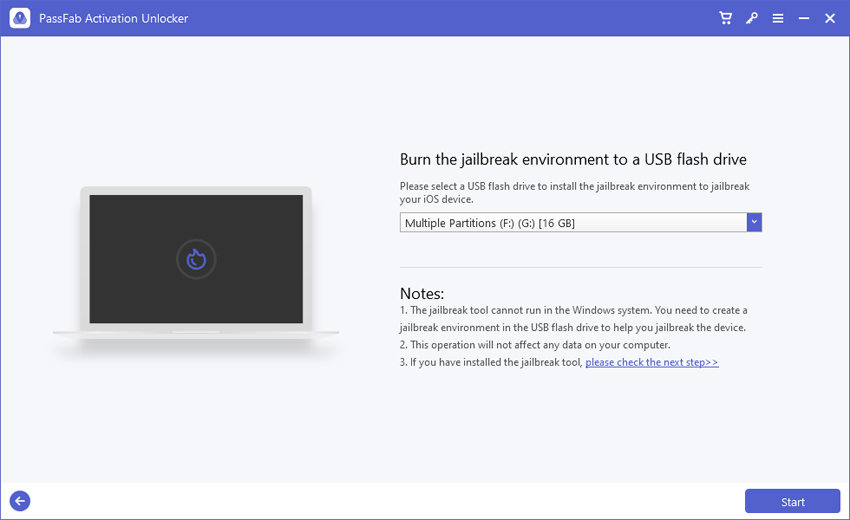 6. Follow the instructions to jailbreak your iPhone.
7. After that, open PassFab Activation Unlocker again, and click Start, and PassFab Activation Unlocker will remove the iCloud activation lock for your device.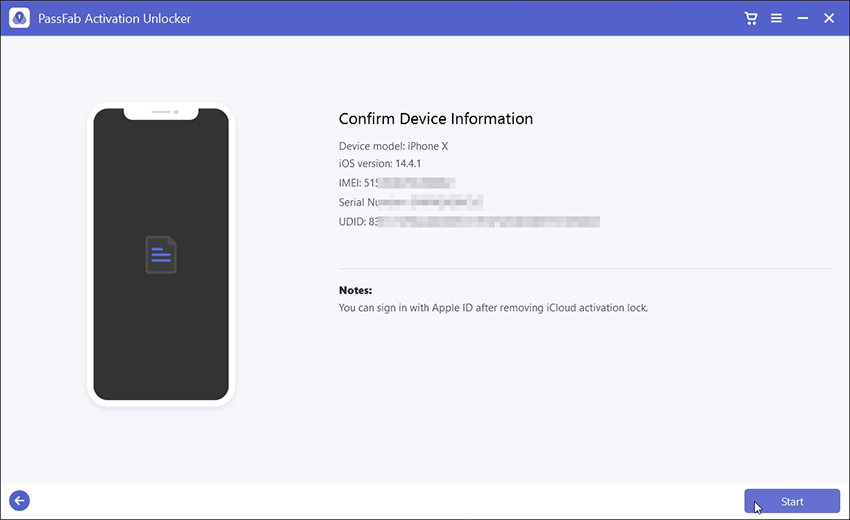 8. Click Done and you are good to go.
Now the activation error has been removed from your iPhone and you can use it without any problem.
Part 3: FAQs About Activation Error
Q1: Why does my iPhone say activation error?
The reasons that cause activation error on iPhone could be:
Apple system status or Apple server problem
Network connection issue
The carrier doesn't support to activate your device
iTunes fails to verify your iPhone activation
Q2: How do I turn off activation lock?
If you are unable to sign into the Apple ID that is used to unlock your iPhone, log into icloud.com > Find My iPhone > All Devices > Select your iPhone > Erase iPhone > Remove from account.
If you can't access to the Apple ID and password, try to remove the activation lock with PassFab Activation Unlocker.
Q3: Can activation lock be removed?
Yes, of course. There are programs that help people to remove activation lock without Apple ID and password. PassFab Activation Unlocker is one of them, enabling you to bypass any kind of activation locks or activation errors.
Read Also: What Does It Mean When An iPhone is Locked
Final words
So there you have it - the effective solutions to fix iPhone activation error. We have summarized the possible troubleshooting steps and detailed a guideline to resolve activation problems. So if you have encountered any iCloud activation issues, try iCloud Activation Lock Removal - a professional tool to remove any iCloud lock for iOS devices.