Did you recently update your iPad/iPhone to iOS 17, but it unfortunately turns out that iPhone passcode not working and you cannot access your iDevice? This is a significant problem that many iOS users have experienced.
The new update has brought a lot of new features, but this password issue is still attached to it. There have been many queries related to the "iphone passcode not working" issue after the iOS 15/16 update. But don't worry, we are here to help you get rid of this nuisance. In this article, we will share several methods to fix the "passwords not working on iphone/iPad after update" issue. So, without further ado, let's get started!
Part 1: Why is iPhone/iPad Password Not Working after iOS 17 Update?
First of all, let's look at the root cause of the problem and see why it occurs in the first place. Well, there are several reasons behind this problem. The most common reason behind this error is a glitch in the update/software. Usually, this happens when the iOS is not corresponding well to your iDevice. As a result, it doesn't recognize the password, and you cannot use your iPhone/iPad.
Alternatively, you may be facing the "passwords not working on iphone on iOS 17" issue because you are using multiple passwords on your iDevice. For example, you may be using corporate login details on your iTunes, personal account on iCloud, and a different passcode for your lock screen. Sometimes, when you update your iOS to a new version, it fails to differentiate and recognize your password.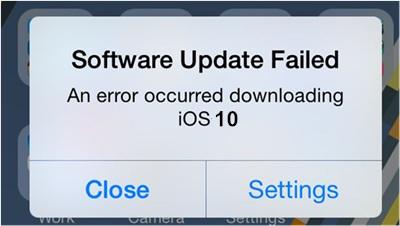 Part 2: How to Fix iPhone/iPad Password Not Working After iOS 17 Update?
One way or another, there is a solution to every problem. Just like that, even the "iOS 17 password not working" issue has a number of solutions. Some basic methods, such as rebooting iDevice, erasing the device with the help of iCloud, and downgrading to the previous version, can help fix your problem. Now, let's take a look at these solutions in detail:
Solution 1: Fix iPhone/iPad Password Not Working with Force Reboot Devices 3-4 times
If your password is not working after you have updated your iOS version, the first thing you need to do is to reboot your iDevice. This is probably the most common solution if your device stops working. It can also successfully resolve your password issue. Apple Company itself recommends this method as it works effectively in most cases.
The process of rebooting your iDevice is quite simple. All you need to do is press and hold the wake/sleep button until you see the 'slide to power off' option on the screen. You need to drag the slider to power off your iPhone/iPad. Then, turn on your device once again by pressing the wake/sleep button. Make sure you do not repeat this procedure more than 3-4 times. If it doesn't help, don't despair. Simply move on to the next method to fix the "enter iphone passcode not working" issue after the iOS 17 update.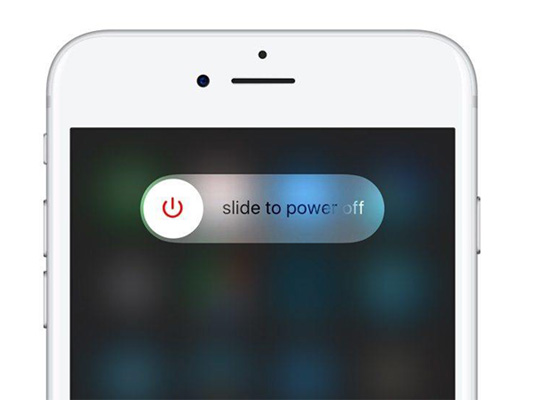 Solution 2: Fix iPhone/iPad Password Not Working with iCloud
iPhone won't accept correct passcode?Another way to fix the "iPhone/iPad password not working after iOS 17 update" issue is to erase everything on your iDevice. This includes your login passcode as well. You can do this with the help of the 'Find my iPhone' option in the iCloud application. Let's take a look at the step-by-step guide on how to erase iPhone/iPad via iCloud:
First of all, open iCloud.com on your computer system.
When you come across the main interface of the website, you need to enter your account details and password.
Once you are logged in, look for the 'Find iPhone' feature in your iCloud account.
Now, click on 'All Device.' You will see a list of all the devices associated with your iCloud account.
Here, you need to choose the device and its model that you want to reset.
When you reach the 'Device's info,' simply click on the tab that says 'Erase device.' This feature will automatically erase your whole device, even the password.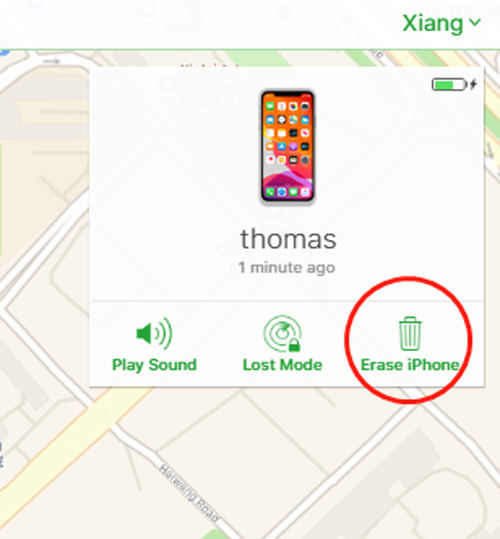 Solution 3: Fix iPhone/iPad Password Not Working with PassFab iPhone Unlocker
The third solution is to remove your iPhone password and set up a new unique password. For this purpose, you need to get your hands on a professional software like PassFab iPhone Unlocker.
PassFab iPhone Unlocker is a very powerful and effective tool that can help you remove and set up a new password for your iPhone or iPad in a matter of minutes. It is a user-friendly tool, and even beginners with zero tech knowledge can easily use it. All you have to do is follow all the instructions given below in a step-by-step manner, and you are good to go.
First of all, you need to download and install PassFab iPhone Unlocker on your PC.

After successful installation, launch the program on your computer system. Once you reach the main interface, choose 'Start'.

Now, connect your locked iDevice to the PC using a USB cable and click on the 'Next' button.

The next step is to download the right firmware for your iDevice. Simply choose a location to download the firmware and click on the 'Download' button. Now, the program will automatically start downloading the appropriate firmware package for your device.

When the download is completed, you need to click on the 'Start Remove' option to remove your passcode. Once this process is complete, you would be able to access your iDevice without a password. Then, you can easily set up a new password by going into the settings.
So, that is how you can get rid of blue iPhone screen issue. Updating your device regularly is really important, particularly if you are using an older version.
Solution 4: Fix iPhone/iPad Password Not Working with Downgrade your iOS Version
PassFab will certainly solve your problem of "enter iphone passcode not working". But if you are not used to using the latest iOS version and want to downgrade back to iOS 15 or a lower version, you can do so as follows:
First of all, download the latest iTunes on your computer system and install it.
Connect your iDevice (iPad/iPhone) to your computer system with the help of a USB cable.
Set your iDevice in Recovery Mode. Once the process is finished, you will start seeing the Apple logo appear on your device's display screen.
After some time, you will see the 'Restore' or 'Update' options on your computer screen. Click on the option that says 'Update.'
It will tell you to download an IPSW file. After that is done, iTunes will automatically make sure that your iOS version is downgraded. (A pro tip is to back up all your data because, after the procedure of downgrading, all your data will be lost.)
How to go back from iOS 17 to 16 with PassFab iPhone Unlocker
Final Words
Several iPhone/iPad users have experienced the "passcode not working on iphone/iPad" issue after the iOS update. Don't worry if you are among these users. In this article, we have shared several solutions to fix the issue. You can try all these solutions one by one to see what works best for you.
In the end, we would say the best solution is to make use of a professional tool like PassFab iPhone Unlocker to solve this password issue in a timely manner. It's one of the most trusted tools and comes with several other important features as well. So, make sure to give it a try, at least. I hope this article helped to solve your problems. Let us know if you have any questions in the comments section.