If you have an iPad that keeps shutting down and are wondering  why does my iPad keep shutting down, then you have visited the right article. Indeed, numerous iPad clients have experienced a similar issue as of late. The odd thing is some iPad keeps shutting off and down arbitrarily. Some continue shutting down while charging. If you don't know what to do, see the fixing strategies in this article if it's not too much trouble. So let's quit looking around and figure out what steps you can take to keep your iPad from shutting down by giving you the proper guidelines.
Part 1: Why Does My iPad Keep Shutting down
You May want to ask questions like why does my ipad keep shutting down when playing games. Knowing why your iPad randomly shuts off may assist you with a better grasp of how to fix the issue. It's simpler than you think. 
There are various reasons why your iPad could continue to close down haphazardly. The issue could be a bug or programming error slowing down everything, no storage capacity, a software problem, or even defective flash memory. Defective flash memory and software errors are preventable if one takes care and fixes or gets a software update.
Part 2:4 Ways to Solve Your iPad Keeps Shutting off
Way 1: Clean Your Storage
Inadequate capacity is perhaps the most well-known reason your iPad keeps shutting down apps. Cleaning up your iPad consistently can assist with guaranteeing that it doesn't run out of space and need to shut down out of the blue.
To clear some space, go to General Settings and open the "Storage and iCloud Usage" menu. Click the "Manage Storage" option.
Wait to see the applications until their storage is calculated. Tap an application to see its data. Swipe left on an application to erase that application's data from your device. You can likewise tap on the Photo Library or Videos application to erase put away photographs and recordings.
Now that you've made some space on your iPad, it should work fine and run longer without shutting out of the blue.
Way 2: Force Restart Your iPad
That is a simple, fast, and harmless method for redressing most cases of iPad shutting itself off after update. In the meantime, it's essential to do such for accurately shutting the applications that are still running after the shutdown. The whole power restarting process takes you a little while:
To force reboot an iPad using the Face ID feature:
Press the Volume Up button briefly, then leave.

Press the Volume Down button briefly, then leave.

Press and hold the Power button for a few seconds until the Apple logo appears.
To force reboot an iPad using the Home button: Press and hold the Home and Power button for around 10 seconds until the Apple logo appears.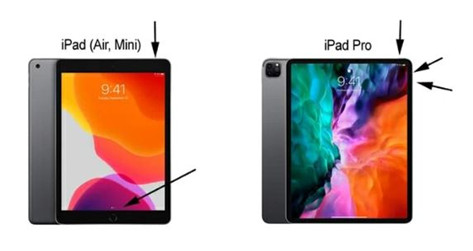 Way 3: Update iPadOS
If your iPad runs on the older software, updating to the most recent form of iPadOS is usually the most effective way to fix the iPad shutting off randomly. Refreshes typically incorporate bug fixes and can further develop user performance and security.
To update or refresh the OS of your iPad:
Connect your iPad to a PC with the most recent iTunes version.

Select iTunes and wait for it to recognize your iPad.

At the point when your iPad shows up on the screen, click on it.

Presently click on Summary and then "Check for Update."

iTunes will let you know if an OS update is there.

If there is one available, download it and update your iPad.

Adhere to the on-screen directions to finish.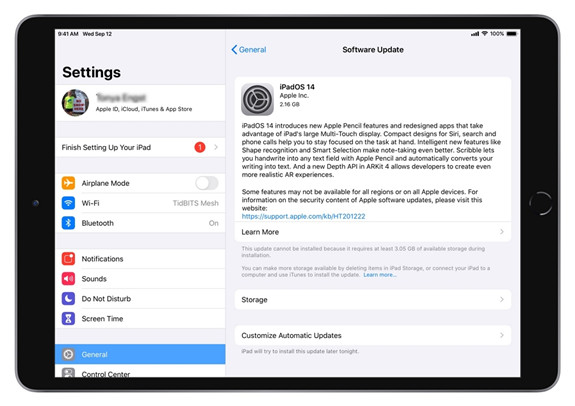 Way 4: Reset All Settings
As the name shows, resetting all settings is a fundamental reset of every one of your settings on your iPad. Perhaps a specific OS setting prompts the iPad to shut down continuously. Resetting the OS settings is one of the most remarkable ways of fixing most of these issues. You need to follow the essential steps to reset settings on the iPad. You can follow the steps underneath:
In the initial step, you need to go to the iPad settings from the menu, and afterward, pick "General" from the given choices.
Click the "Reset" option and afterward, "Reset All Settings."
Enter the password to affirm the activity, and your problem will fix.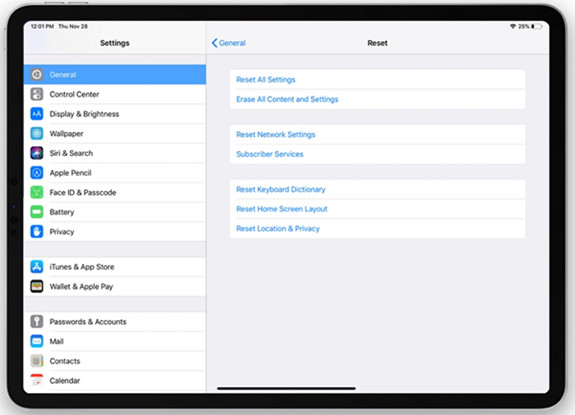 Part 3: How to Fix iPad Unavailable Screen??
PassFab iPhone Unlocker is an application that has two jobs- sidestep the lock screen of iOS without a password and eliminate the account connected with your gadgets.
The application is well known in the business and involved by the professionals and even beginners to carry out those tasks. PassFab iPhone Unlocker is one of the many software that performs password and ID recovery. However, for the most part, it stands apart from others because of its proficiency, speed, and ease of use.
When you lose the password, here is the manual for opening the iPad/iPhone with PassFab iPhone Unlocker:
To get started, click "Start" from it, then proceed to the subsequent stage.

Try connecting your iDevice to the Unlocker software for PC and click the "Next" button.

Download and Save Firmware Package. Wait a couple of moments and check if the Wi-Fi/data is arranged well.

Click the "Start Remove" button after downloading the package to eliminate the password. From that point onward, you can open your iPad without a password and set up a new screen lock.
Final Notes
The above are the best methods you can employ to fix the iPad keep turning on and off issue. Most of you can tackle the issue with a restart or reset without much of a stretch. However, others might have to play out a complete iPadOS restore. Our suggestion is to attempt the PassFab iPhone Unlocker concerning fixing iPadOS/iOS software issues. You can download the tool for free and use it for all your iOS needs.