As everyone knows, iPhone is a very safe system. Once you've set up an iPhone, your iPhone password will secure your phone. However, every coin has two sides. When you accidently forget your password, or get locked on your iPhone for some other reasons such as buying a second-hand phone, you will feel bad and frustrated. Besides,you may begin searching for how much does it cost to unlock an iphone . Do you feel desperate and want to find other solutions eagerly? Don't worry, there are a range of solutions. You can read this article select the solution which can satisfy your needs.
Part 1: How to Unlock iPhone X
If you are constantly thinking about I forgot iphone passcode without restore, and how to solve it, then you don't have to worry anymore because we will discuss three simple ways on how to unlock an iphone x.
So, without further delay, let's move to our first method to fix this problem.
Way 1: iPhone X Unlock with PassFab iPhone Unlocker[100% works]
Forgot iPhone password and can't get into your iPhone? And what's worse, you can't unlock your iPhone with restore? Just be relaxed! PassFab iPhone Unlocker would help you with how to fix forgot iPhone passcode without restore.
Step 1: First, download and install PassFab iPhone Unlocker on your computer.
Step 2: To unlock your iPhone, go to the interface and choose "Unlock Lock Screen Passcode".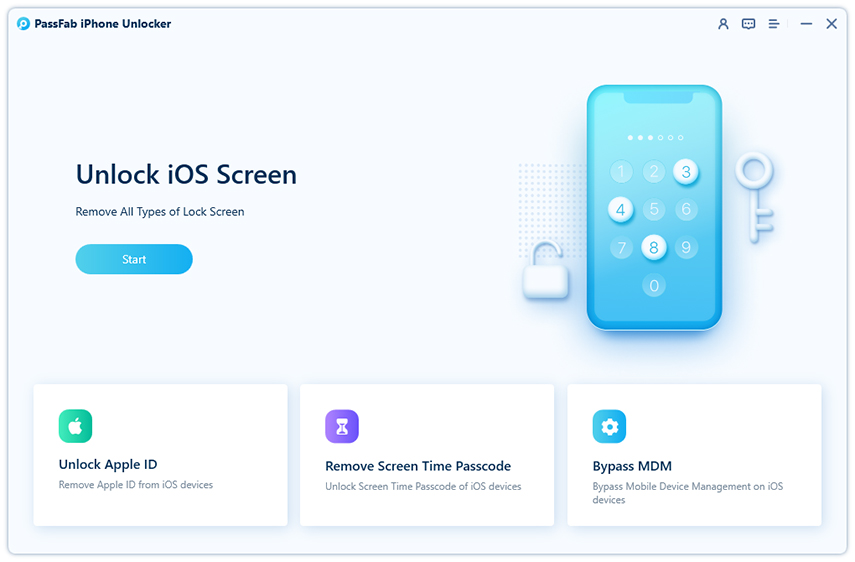 Step 3: Connect your iPhone to your computer via USB, then press the "Start" button, and you will see a new interface.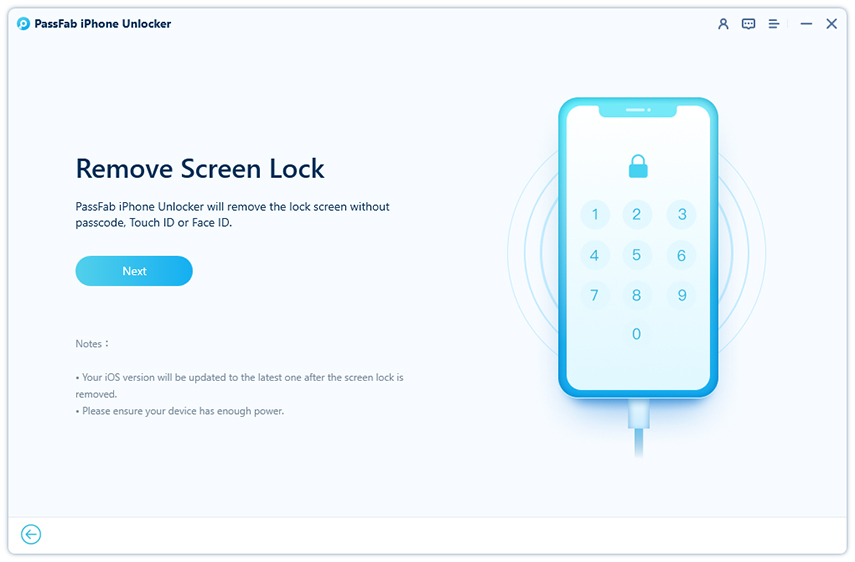 Step 4: To download the Firmware Package, click "Download" and choose a location to save it.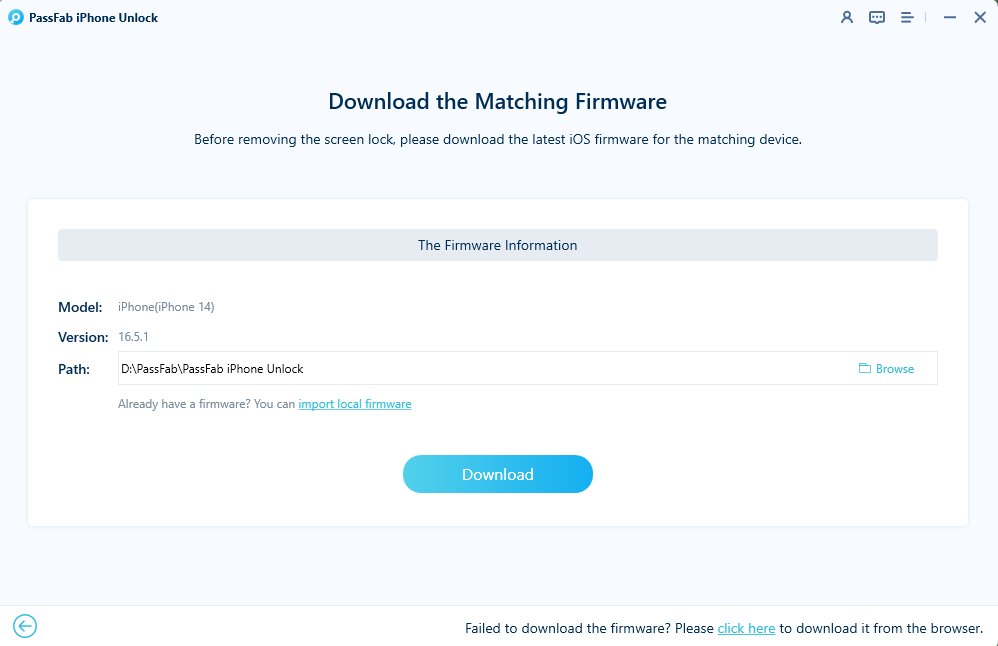 Step 5: Once you've done downloading, press the "Start Unlock" button, then your passcode will be removed.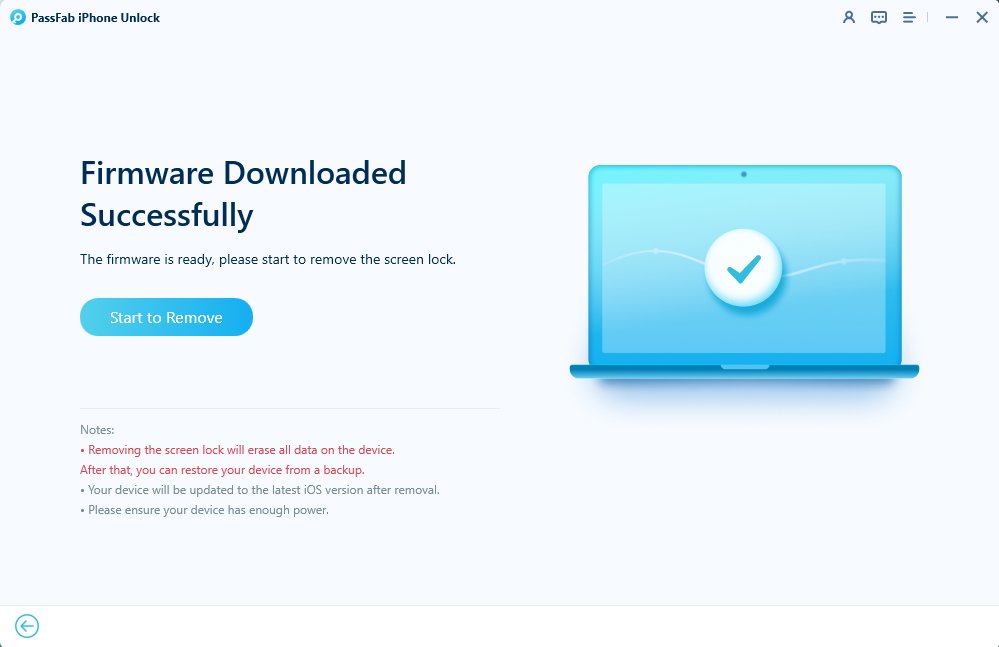 Step 6: Wait a moment and later click "Done" to finish operation. And now you can get into your iPhone without password, and you can set up new password.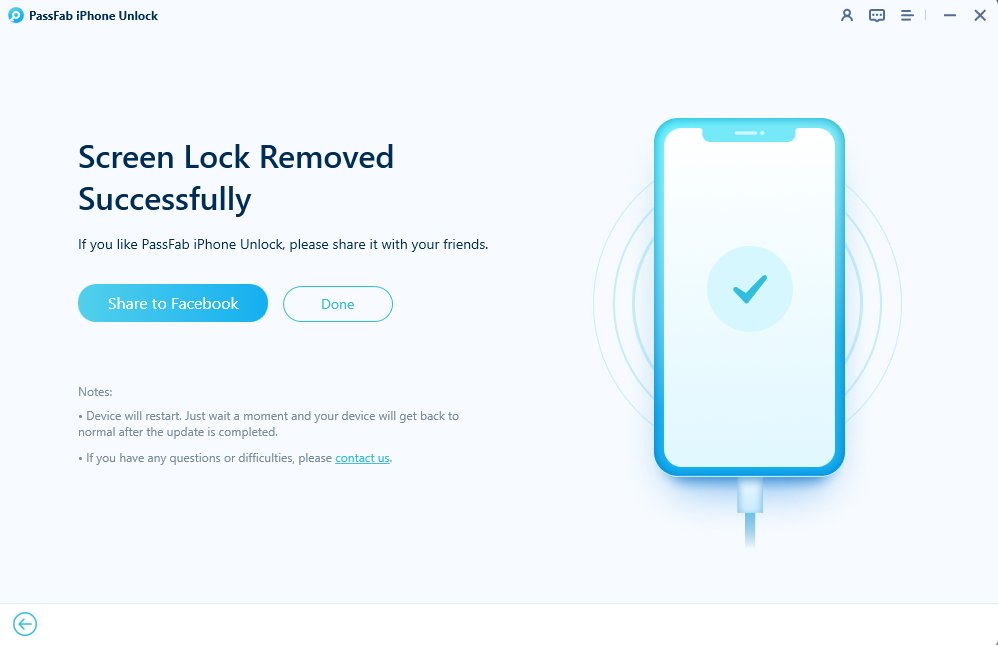 PassFab iPhone Unlocker can not only be used to remove screen passcode, but also can be used to reset iPhone to factory settings and bypass Apple ID. If you encounter these difficulties, you can still use it.
Way 2: iPhone X Unlock with Find My Phone
Another method is to use Apple's Find My iPhone feature to unlock iPhone. You can use this function to locate and find your device, besides, you can also use it to unlock iPhone.
Follow the steps below to easily recover iPhone if you forgot iPhone passcode without restore:
Open web browser and go to the Find My iPhone website and login your Apple ID.

Click "All Devices", and select the locked iPhone from the list of devices.

Then press "Erase iPhone".
Using this way to remove password is also simple, but you should know your Apple ID and password. If you don't remember, so unfortunately you can't use this method.
Way 3: iPhone X Unlock with Siri
The third way is use Siri for iphone x unlock. But this approach is highly likely to fail, and there are many steps to operate. What's more, there are limits of this method, only iOS 10 and iOS 11 system can try this way.
Follow the steps below if you forgot passcode on iPhone and want to know how to unlock iphone x with Siri:
Press and hold the Home button and say "Hey, Siri, What's time is it?". The "Clock" icon will appear, after that tap on the clock.

To add another clock, go to the World clock interface and press the (+) sign.
Input some words whatever you want, then press "Select All."
Then different choices will appear, including cut, copy, define, share, and more. Click "Share" from the menu.

Then a new interface will appear. To proceed, press the "Message" to share.

Click "To" and paste the words you copied earlier.
At last, wait for a minute and then press the "Home" button to return to the phone's home screen and exit the interface. Now you can use your iPhone freely and reset new password.
Way 4:iPhone X Unlock with iTunes
If the above solutions are not suitable for you and you want to unlock your iPhone with the official way with restore, then this is the guide you are looking for. But please note that when using this way to get into your iPhone, you should make your iPhone enter recovery mode. Follow the steps below to know how you can unlock your iPhone using iTunes:
Step 1: First, open iTunes on computer and make your iPhone go into recovery mode.
Step 2: Connect your iPhone to computer with USB, and then select your device and click on "Restore your iPhone".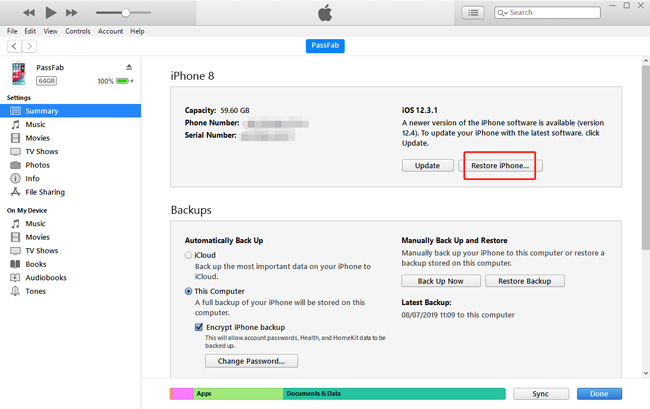 Step 3: When there appears new interface, choose "Restore".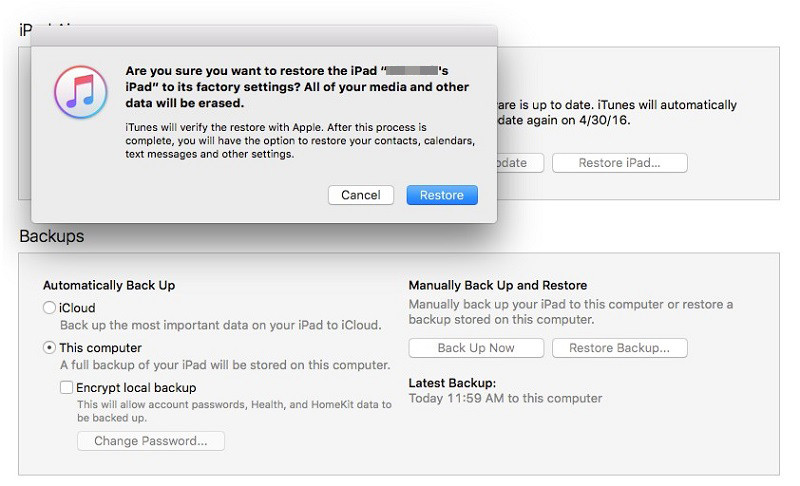 Step 4: Finally, you can reset your iPhone and use it. If you backup your data before, you can recover your previous data.
Part 2: A comparison Table to Show You Ways of iPhone X Unlocking
Forgot iphone passcode without restore? how much to unlock iphone and how long does it take to unlock an iphone? Well, it is possible with all the above methods. And each method has its own advantage. You can choose the most suitable way to remove passcode. And if you want, you can also remove passcode with restore. But if you can, you'd better choose to unlock your locked iPhone without restore. Here is a table showing the difference between them.
| Ways | Degree of Difficulty | Requirement | Success Rate | Loss of Data |
| --- | --- | --- | --- | --- |
| PassFab iPhone Unlocker | Low | No | High | Yes |
| Find My Phone | Medium | Apple ID password | Medium | Yes |
| Siri | High | No | Low | No |
| iTunes | High | Apple ID password | Medium | Yes |
How long does iOS 15 ake to install
Final Words
In a word, forgot iPhone password without restore is not a difficult problem. There are several ways you can choose to unlock your phone. You can use professional unlock software, try to ask Siri for help, or iphone x unlock via Find My Phone. Or if you want, you can come to Apple for help. But in my opinion, the best way to remove iPhone passcode is use PassFab iPhone Unlocker because it has no restrictions on the phone system and it's simple to operate. Besides, it has a higher success rate. Therefore, if you want to know how to open iphone x , try this software! It will certainly solve your problem.