Unlock iPhone is a major concern of most Apple users. Because when you buy a second-hand iPhone but don't know the password, forgotten your password accidentally, or your iPhone is disabled because of entering password several times, you are likely to face this problem. However, sometimes, this problem may be compounded, and worse condition will be if you face the problem on how to unlock iPhone passcode without computer. In that case, you can't use many of the ways to unlock your phone. But don't worry, we are going to help you with easy ways. So how does it work? Let's get into the effective solutions that we have found after hours of research for you. You will feel lucky to be here.
Part 1: 2 Practical Ways to Unlock iPhone Passcode without Computer
Feel worried about how to unlock iPhone without computer? Can't find the ways to solve it? Look here, there are 2 ways to solve this problem, and each has its advantages and disadvantages. Read this part and find the way you want to use with detailed guide.
Way 1: Use Find My Phone to Unlock iPhone without Computer
As the name implies, you can use "Find My Phone" phone function to solve how to unlock iPhone passcode without Siri or passcode or iTunes or computer if you enabled it on your device. And you can use the other iPhone or iPad to enter the website, no need for a computer.
Let's get into the steps:
First of all, you have to go to the iCloud Official website and login your account.

Click "Find iPhone" to continue operation.

You will see a map with all the devices connected to the iCloud account, select the locked device.

Finally, click "Erase iPhone". This feature will remove the Passcode of your mobile.
Note: This method will erase all your data. If you don't want to lose your data, backup data before unlocking iPhone.
Way 2: Try Siri Bug to Unlock Disabled iPhone without Computer
Activate Siri is also a choice for you to unlock iPhone without computer. But this way has some limitations. It is only available on iOS 8 system to iOS 10.1 system. Besides, the success rate of this method is low. But if you want to try, you can follow these steps.
The first thing you need to do is to press the "Home" button until Siri is activated.

Ask Siri "Hey, Siri, what time is it?" and then tap on the lock.

There will appear the world lock. Now click "+" to add a new lock.

Then there will be an open search bar. Type some words randomly. After that, you have to tap "select all".

Now click "Share" to continue your operation.
Then you have to tap on the "Message" icon to share the words. You will find a new interface.

Type something on the "To" field, then click "Return" to continue.

After that, you have to select the "+" icon. You will find a new interface where you should choose "Create New Contact".

Then you should tap on "Choose Photo" to choose a photo from library.
Wait a moment after the library is opened. Then you can press "Home" button to enter your iPhone without password.
Part 2: Can't Solve Your Problem? Unlock iPhone with Computer[More Efficient]
Did you fail to unlock iPhone passcode without computer? Don't get annoying. You can borrow a computer from your friends or family members. Unlock iPhone passcode without computer will be more efficient and the success rate is higher.
Method 1: Unlock iPhone Passcode with PassFab iPhone Unlocker[Best Way]
PassFab iPhone Unlocker is the most simple and efficient solution regarding that which helps you to unlock iPhone within seconds. There are no technical skills required. Just follow these simple steps:
Step 1: First, download and launch the PassFab iPhone unlocker. Choose "Unlock Lock Screen Passcode".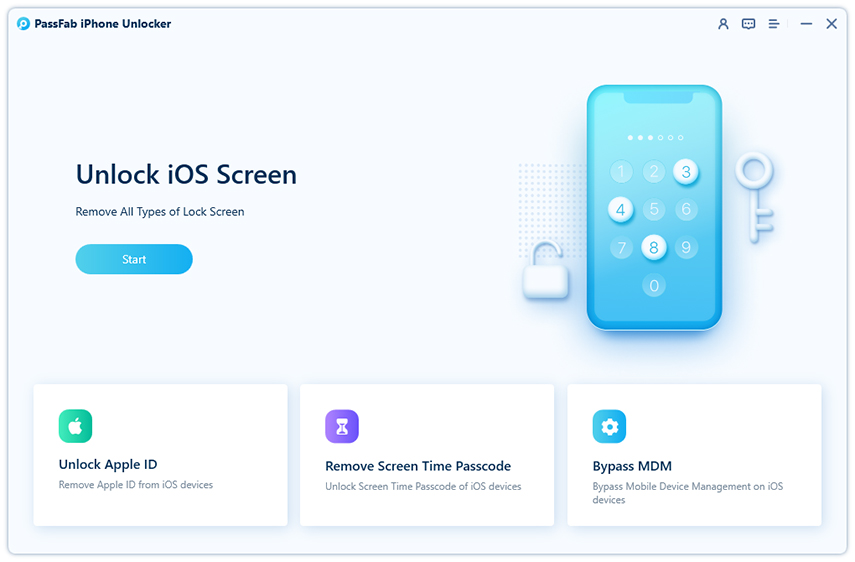 Step 2: Second, connect to the Computer with USB cable, and click "Start" to begin.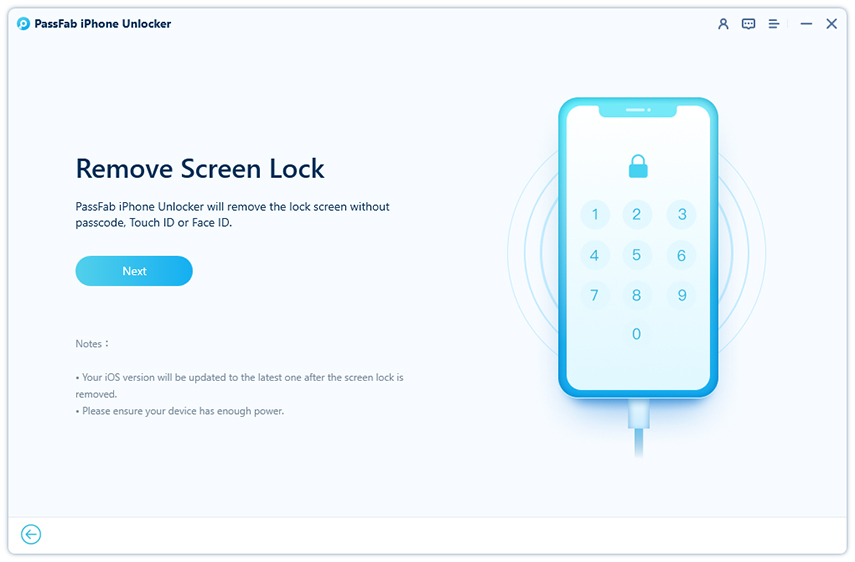 Step 3: Third, click "Download" download the firmware package.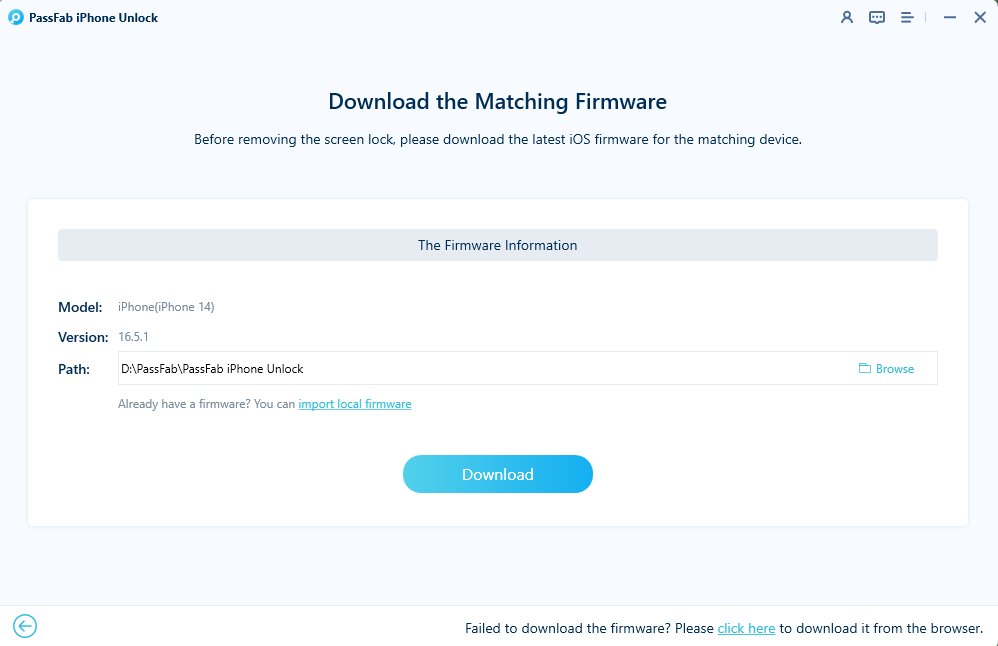 Step 4: Fourth, when you have done downloading, tap on "Start Unlock".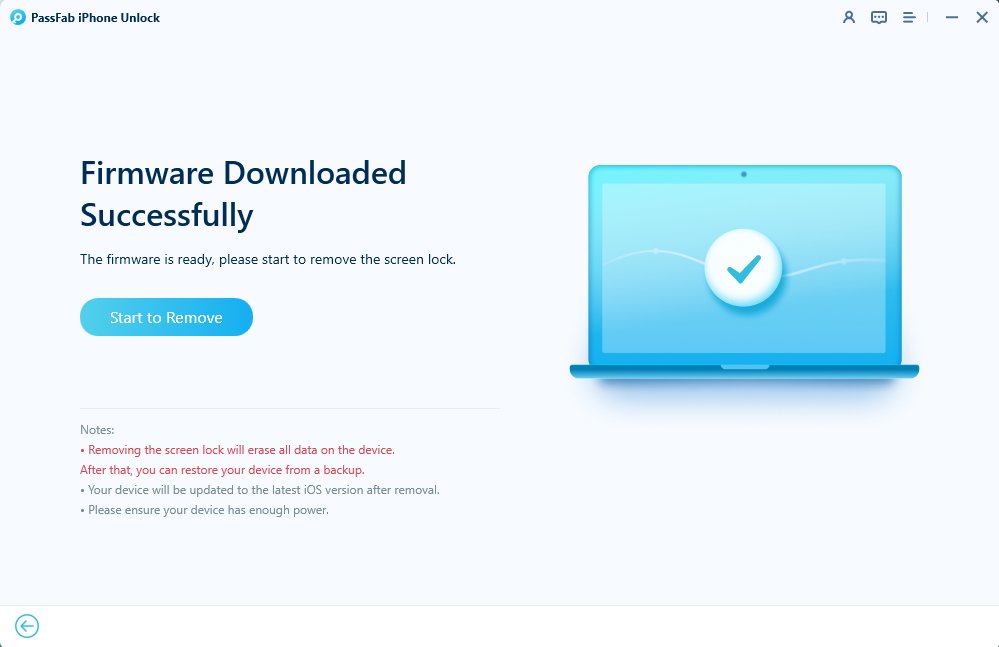 Step 5: After removing the passcode successfully, click "Done" to finish operation.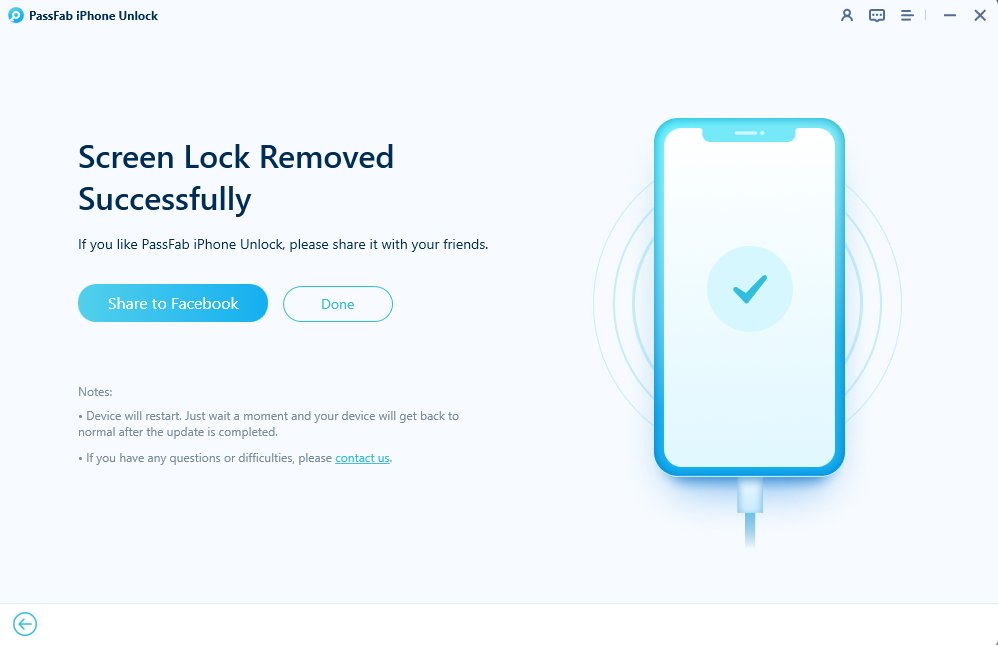 Method 2: Unlock iPhone Passcode via iTunes
This is the second way you can use to unlock iPhone with computer. It is a common and official way. Before using this way, put your iPhone into recovery mode.
First of all, you need to open iTunes.
Then get a USB cable to connect your iPhone with computer.
When iTunes detects your phone, find your iPhone and click it.

Then choose "Restore" from several options, it will remove the Passcode from your mobile.
Conclusion
All in all, you have seen all the solutions on how to unlock iPhone passcode without computer. No doubt, the passcode has importance when it comes to protecting your mobile, but at the same time, it may be a frustrating issue for you if you forget it. If it does, then you can choose what works best for you at that time. If you don't want to use computer to unlock a locked iPhone, you'd better use Find My Phone to solve your problem. But if you have a computer by your side, you'd better of doing it via PassFab iPhone Unlocker. Besides that, if you have any question then let us know that. We are always here to help you.