By the broken home button, iPhone 8/7/6/5/4 users are unable to open or unlock iPhone via fingerprint. So, the users get worried and find ways to get the solution to the problem of how to unlock iPhone with broken home button. Following are the solutions to such problems. And guide for users who are facing problems in operating and accessing their iPhone just because of either a damaged screen or broken home button.
Part 1. Use Assistive Touch to Unlock iPhone with Broken Home Button
Those users who are facing troubles in accessing the iDevices, just because of a damaged home button can get access to these devices. Following are the given commands and guidelines, enabling them to unlock such devices. An iPad or iPhone with a broken home button or damaged screen is no more a big deal.
If the user has an iPhone with a broken home button, then he may unlock his iPhone by using assistive touch. To let it be able:
Settings > Accccessibility > Touch > AssistiveTouch
When he turns on assistive touch, he will get a button to appear on the screen.
Then he needs to drag it at any edge of his device's screen, and it will stay there until it remains untouched.
By default, the assistive touch menu will be open, just by tapping the button for once.
It will be closed when the user will tap once anywhere outside.
This feature will grant the user access to the device, although it will not be as it was previously but somehow it will be much helpful. Also, the users using iPhone 6 unlock phone with broken home button by doing this.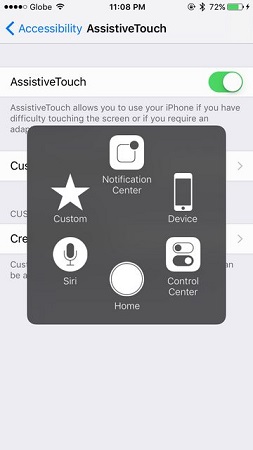 Part 2. Use VoiceOver to Unlock iPhone with Broken Home Button
A voice-over is an option, or you may say it as an accessibility feature that enables iPhone users to operate iPhone or iPad more easily for the blind and sight impaired. Those who have Visual impairment, can read their iPhone or iPad screens and also including buttons, link icons, and all other sources of interface elements.
Also, get ingress to the gestures navigate or even the selection of the options. And can also unlock iphone with broken screen and home button. But in the case of those users, who need to unlock iPhone 7 with a broken home button can surely make use of this voice-over accessibility feature too.
To enable this feature users first need to start the setting App.
Then tap on general. Select accessibility, at this accessibility page, tap voice over and the voice-over feature will be turned on.
Just by swapping the button at the right and a pop up will be there with the warning that in this way the working of gestures will get changed if this voice-over function is turned on.
And a user who has asking "cant unlock my iphone with iOS 10 because my home button is broken" can also be benefited.
Part 3. Repair Home Button via AppleCare Then Unlock It
Nowadays millionsof users are using iPhones and find them so much reliable and comfortable. But using the iPhone is somehow different and technical as compared to an ordinary Android phone. Similarly, the home button of the iPhone is the main center for the users to operate the iPhone. Any damage to this button can lead to trouble for the users. They may lose their control over operations performed by that button in the iPhone.
If to a mishap the home button gets broken the users may have a failure to access the iPhone. Even they can't unlock their iPhone by fingerprint. So, besides other options, they need to repair that damaged button. In case to have accessibility, they have to look for the repairing of the home button by AppleCare Centre. Here that button or any damage to the screen can be repaired or changed.
This will let the user operate that device as normal. Users with affected iDevices have worries like, how to unlock iPhone with broken touch screen, home button, must have to look for such AppleCare center.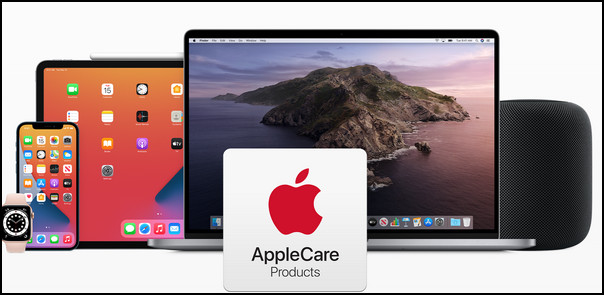 Part 4: Turning off Touch ID Until Your Broken Home Button is Fixed
All the devices and technical gadgets have made the life of a man so easy and global. But all these are highly sensitive and much more specific. Any minor damage can cause a big deal of worry to the users and operators. As if the home button of iPhone gets broken, or its screen gets damaged, the users will face major troubles in having access to these devices and to operate them. In such cases where they have iPhone with damaged home button then need to look for its repairment.
Fixing of the damaged home button on the screen is very necessary to have complete access to the device. But until then the users get accessibility to the device by turning off the touch ID. To help the user asking for, how to unlock iphone with broken home button ios can also make use of this temporary feature. Following are the steps by which the users will turn off or turn on the touch ID.
From the home screen, go to settings, choose "Touch ID & Passcode".
Enter your passcode if prompted, and by unticking the four boxes that touch id will be turned off. This will let them access the device.
Bonus Tips: How to Unlock iPhone Lock Screen Passcode
Users can also unlock iPhone screen passcodes by making use of PassFab iPhone Unlocker. This is a versatile software enabling the users to have an access to their iDevices by removing the passcodes. Just by a single click, they can unlock their disabled or broken screen iPhone.
It also removes Apple ID, bypass MDM even without a password, so they need to make use of this finest software. And within minutes their iPhone will be under their control. This tool is much easy to operate even in case of a forgotten ID password the users can also be benefited from this PassFab iPhone Unlocker. Here are the steps to use this tool.
Step 1: The launching of PassFab iPhone Unlocker
Here you will get three main features from that of the main interfere. To let it start just select and click on "Unlock Lock Screen Passcode" from it, and move on to the next step.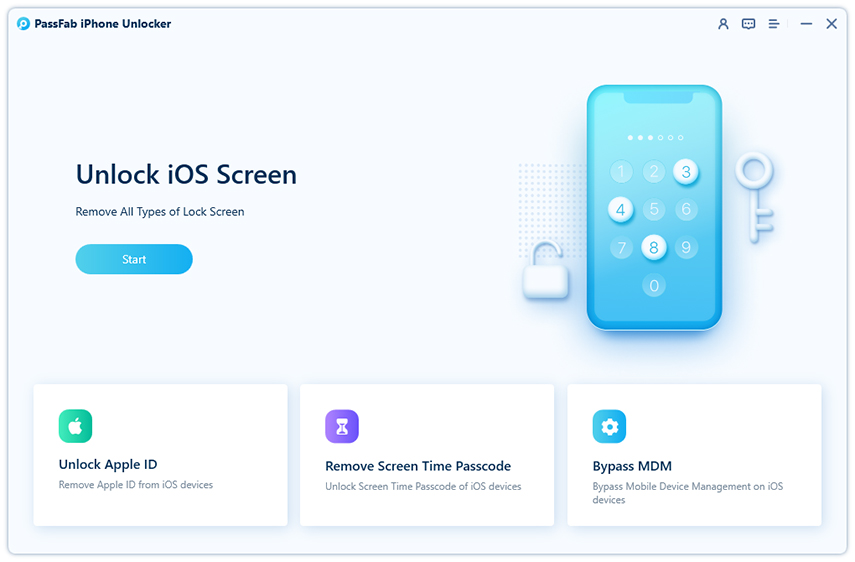 Step 2: Creating a connection between iDevice and computer.
The Start button interface will be displayed there and now the users need to connect their iDevice to such a computer in which this software is already running. And then click on the Start button to let it start.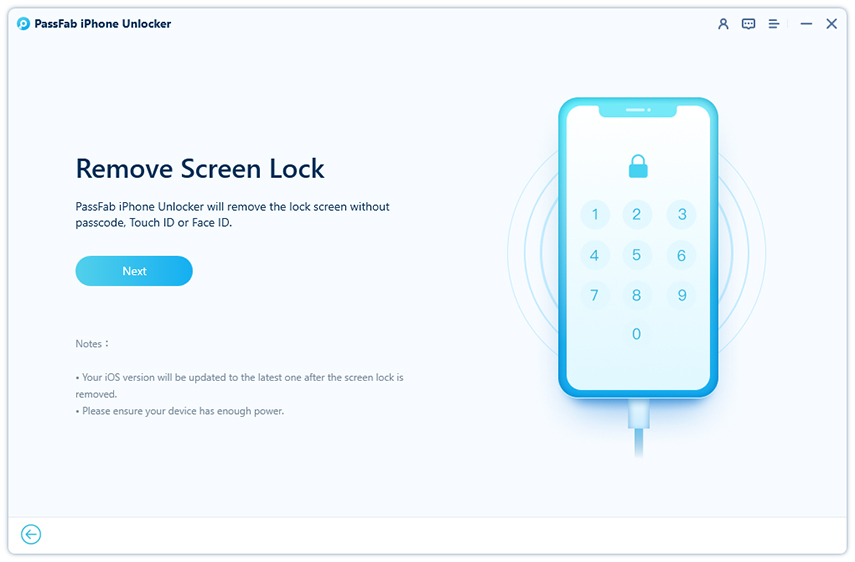 Step 3: Downloading and saving of a firmware package:
At this step, all you need is the selection of a file save path and then click the "Download" button. So that to let the download of the firmware package. It will just take a few minutes. You must also check for the network connection; it must be well prepared. In case if you have already downloaded the firmware on the computer you just have to click the button, it will get you access to the other interface and then import it.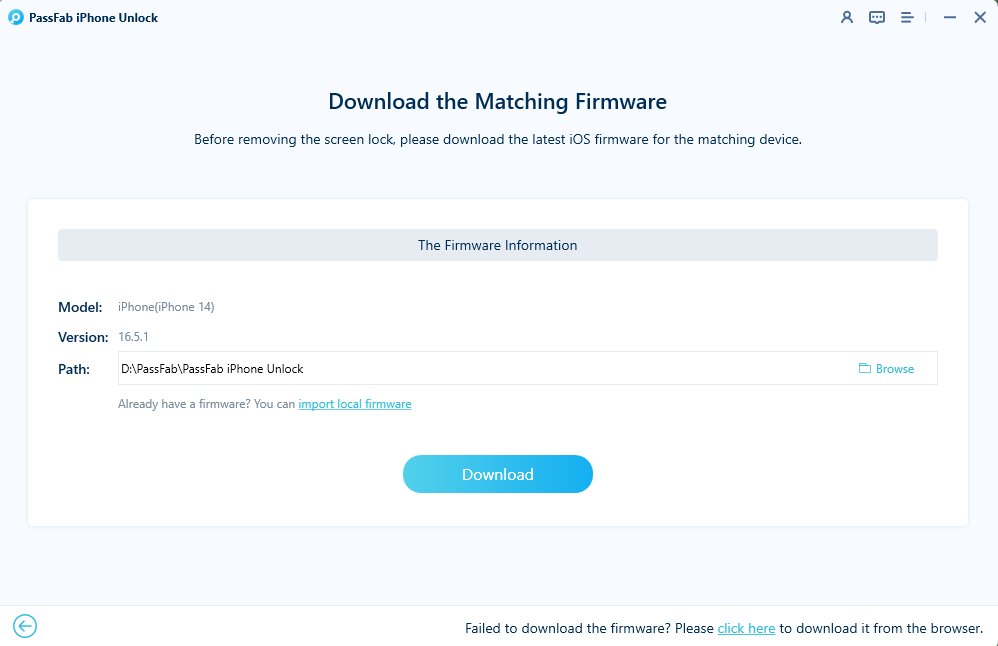 Step 4: Successful removal of lock screen passcode:
After downloading, it is the step where you must click on the "Start Unlock" button. It will remove the passcode. Then your device can be open, even without passcode and you will get an option, where you can set up a new touch ID or face ID and the passcode.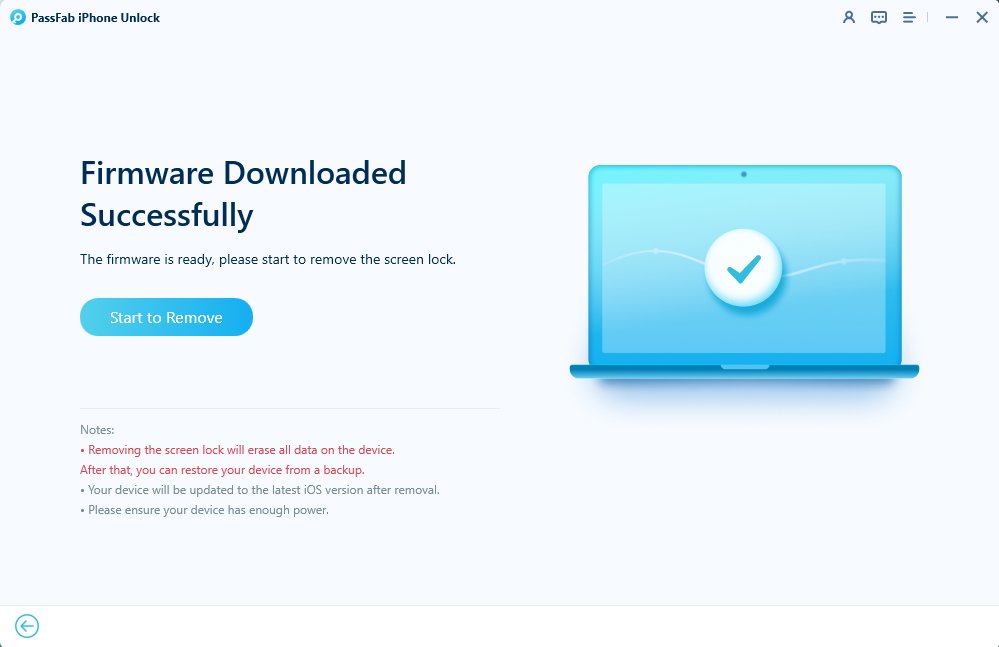 All these steps will let you have the access to the iPhone just by removing the passcode, touch ID, and also the face ID. It is so easy to operate this all-rounder software.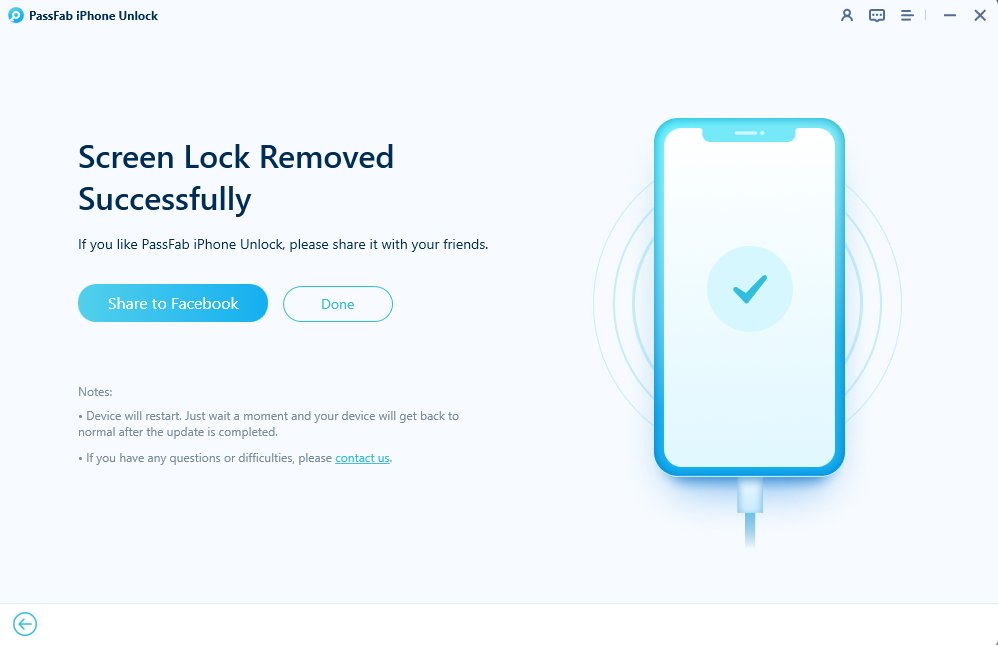 Final Words
By following other steps as turning off touch id, using voice over and by using assistive touch, they will operate their damaged iDevices. Although all it is temporary, but it works. And with a multifunctional software PassFab iPhone Unlocker, the users can easily unlock their iPhone by removing passcodes in just a few steps within minutes. This tool enables them to access such devices and IDs in which the users have forgotten the passcodes or passwords.