Setting a password for your Word 2016 can prevent other people accessing and editing your information. However, if you forgot the password to open the DOC file, you will, for sure, be in the same situation. In this article, we will share 3 ways to unprotect Word document without password or with it.
Option 1: How to Remove Password Protection from Word 2016
The process to decrypt password protected Word document is the same as creating a password, provided you still remember original password. Below are detailed steps.
1. Open your document and enter the correct password.
2. Go to File on the top left corner and click Info > Protect Document > Encrypt with Password.
3. Leave the Password box blank and click Ok. You won't be asked for password next time when opening this document.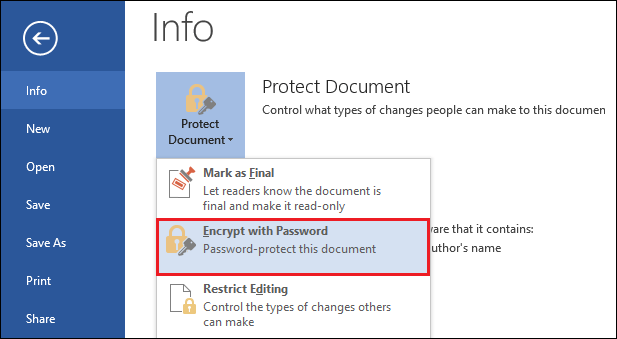 Option 2: How to Unlock A Read Only Document in Word
For document with editing restrictions, it would be read-only by others. If you forgot password for Word document 2016, however, you can follow below simple trick to remove read only restriction.
1. Double click you document and go to File > Save as to save it to another place.
2. You should be able edit the file now. If it doesn't work, keep moving on.
3. Rename the extension from .doc or .docx to .zip and click Yes to confirm.
4. Open the Zip file with Windows Explorer.
5. Click Word folder and find settings.xml. Delete it from the list. After that, change the extension back to DOC document.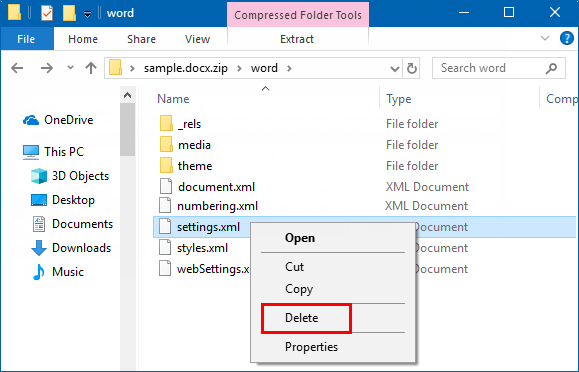 Option 3: How to Decrypt A Word Document without Password
There is no way to recover password from Word document 2016/2010/2007/2003 if you lost or forgot it, unless you resort to some professional third-party software like PassFab for Word, which can unlock password protected Word document in minutes. 3 password recovery types are provided for user customization: Dictionary Attack, Brute Force with Mask Attack, Brute Force Attack.
Here is a brief guide to show you how to use PassFab for Word.
1. Download, install this Word password recovery software and add a password-encrypted document.
2. Decide the password attack method according to your own condition and click Start.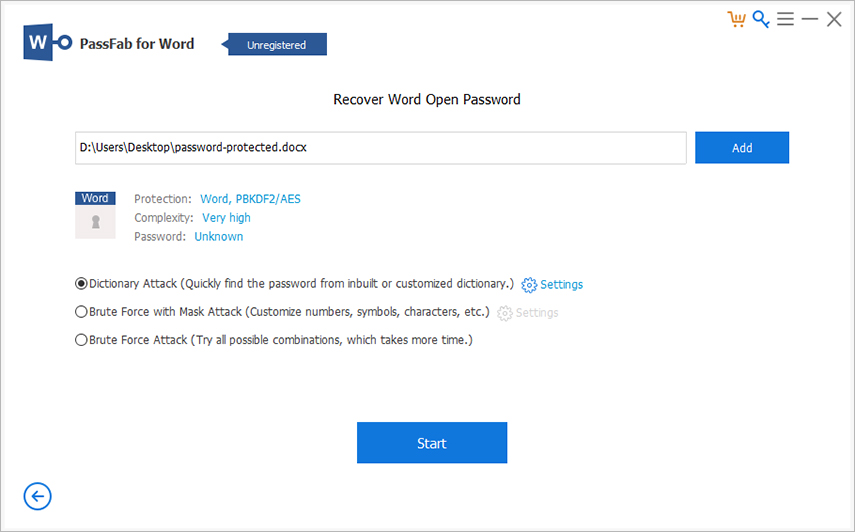 3. A window will pop up if the password is found. Go ahead and use the correct password to unlock your Doc file.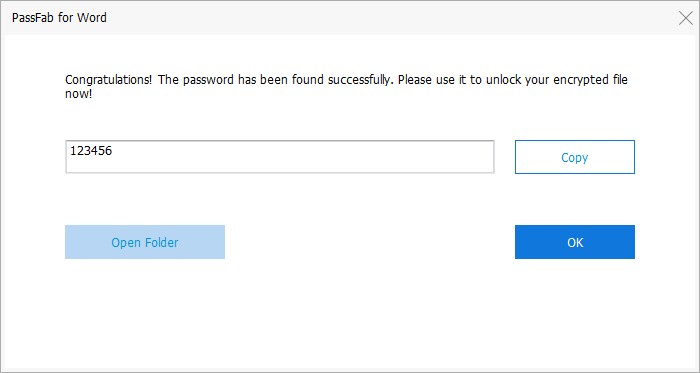 You can also watch this video about how to remove Word password:
Final Words
Except for the above best Word password recovery tool, PassFab for Office also does a good job in recovering Word password, Excel password and PowerPoint password. If you are interested in this Office password recovery tool, don't hesitate to give a try. Hope this article is helpful for you.