Solutions on How to Find Free Windows 10 Enterprise Product key
Well, there can be many people who want free Windows 10 Enterprise product key, but why they are looking for free product key? There are many people who don't want to spend any money on Windows activation so they prefer to look for Windows 10 Enterprise activation key free.And trust me there are many tools and methods to find Windows 10 Enterprise product key. We can activate Windows for free just we need to follow few easy steps. Read below to find amazing tools and solution to find free Windows 10 Enterprise product key.
Solution 1. Free Windows 10 Enterprise Product Keys
You might as well Google about some free Windows 10 Enterprise license keys. A number of kind persons will share them online and it is said that they are 100% working. Below are some of the keys that I collected from search engine:
3NF4D-GF9GY-63VKH-QRC3V-7QW8P
QFFDN-GRT3P-VKWWX-X7T3R-8B639
DCPHK-NFMTC-H88MJ-PFHPY-QJ4BJ
2F77B-TNFGY-69QQF-B8YKP-D69TJ
WNMTR-4C88C-JK8YV-HQ7T2-76DF9
FWN7H-PF93Q-4GGP8-M8RF3-MDWWW
DPH2V-TTNVB-4X9Q3-TJR4H-KHJW4
NW6C2-QMPVW-D7KKK-3GKT6-VCFB2
VTNMT-2FMYP-QCY43-QR9VK-WTVCK
6P99N-YF42M-TPGBG-9VMJP-YKHCF
Solution 2: VB Script
VB Script is actually a working method that you can't miss. Now try to find Windows 10 Enterprise key free with VB script.
Step 1: Open notepad. Just type the below script in notepad.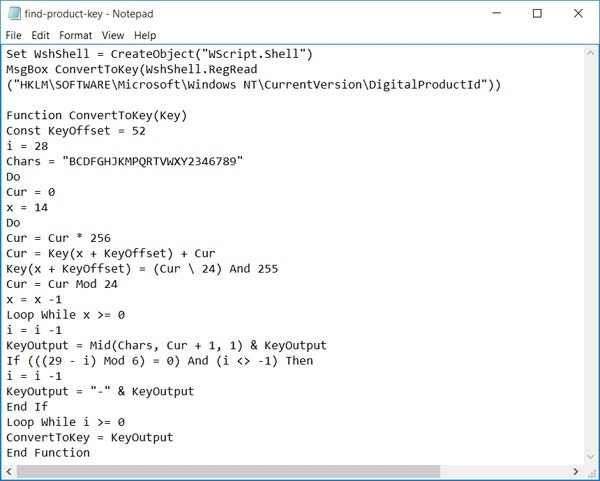 Step 2: Now you need to save file as .vbs file. After that click on file and then choose save as and finally choose location where you want to locate your file.
Step 3. After locating location type file name as "productkey.vbs" and then choose "All Files".And then you can choose save.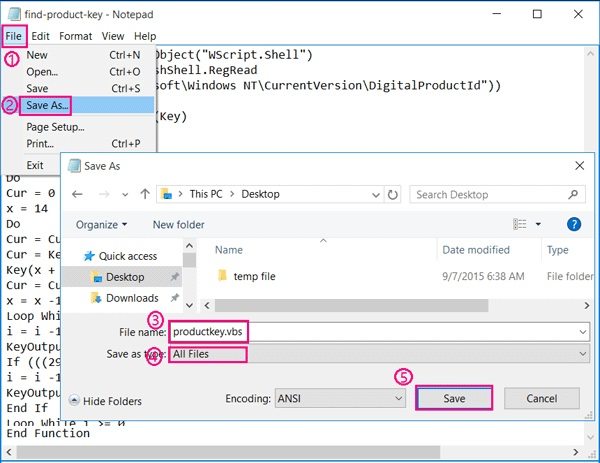 Step 4: After saving when you double click productkey.vbs file you will retrieve Windows Enterprise 10 product key.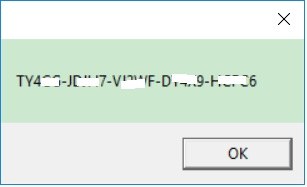 Solution 3: Registry Editor
Find Windows 10 Enterprise key with Registry Editor. This way is also free to retrieve your product keys.
Step 1: First you need to press "Windows + R" to open Run and then you need to enter "Regedit". When you enter regedit it will let you open Registry Editor.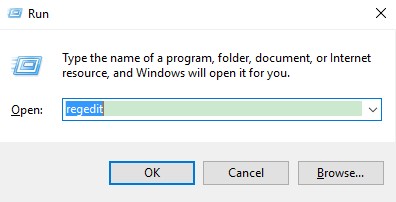 Step 2: In this step, find Digital Product ID in registry.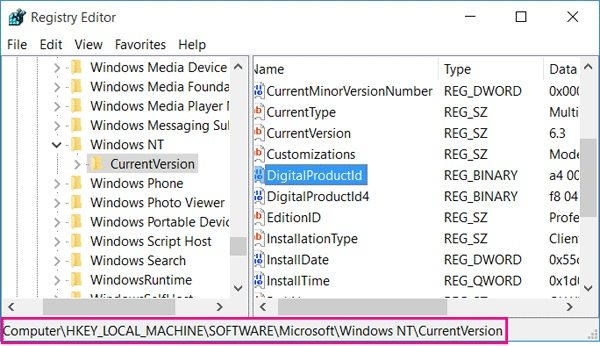 Note: You can't open it normally you will need help of third party.
As this method requires third party service help so I will recommend you to read below because I am going to explain free tool that will help you to retrieve key for free.
Solution 4: Belarc Advisor
Belarc Advisor is just awesome to find all keys for Windows 10 Pro or Win 10 Enterprise, antivirus software,etc. This software will let you retrieve product keys for all Windows 10. When you run this program it will scan your system and provide keys in your browser. The thing you need to do just scroll down to find keys for all Windows.
Advantages of Belarc Advisor:
It provides security benchmark
It provides not only serial numbers but also many other information related to system
Free to use
Hundred percent viruses free
Scan timing is very fast and effective
How to use it? Here are the helpful user guide:
Step 1: First you need to download Belarc Advisor.
Step 2: And then press the run button.
Step 3: After pressing run button, software will make a profile of your hardware and software and will show everything on the browser.
Now I am going to explain one of the best software, all above mentioned software is good but can't compete PassFab Software. So keep reading below.
Find Windows 10 Enterprise Product Key with PassFab Software
Guys in short I will strongly recommend all of you to choose PassFab Product Key Recovery for Windows 10 Enterprise product key free but the question is that why am I recommending PassFab product key recovery? This tool will give you a product key for Windows 10 Enterprise just in one click. This tool is very easy and effective not only that you can activate MS Office as well as Visual Studio. This one tool allows you to retrieve keys for Windows 2012, 2013, 2005, 2017, etc. So why not to use such amazing tool that can provide many activation keys for different products.
Benefits of PassFab Product Key Recovery:
Retrieve activation keys for not only Windows 10 Enterprise but also activate MS Office as well as visual studio.
I assure you recovery rate will be hundred percent.
One hundred percent secure.
How to use PassFab software? You can follow the steps to retrieve Windows 10 Enterprise product key 64-bit free by using this amazing PassFab Product Key Recovery as below.
Stage 1: For Windows 10 Enterprise product key, first download PassFab software. You can download it from here:
Stage 2: After downloading install it, after that you can see "Get Key" button on interface.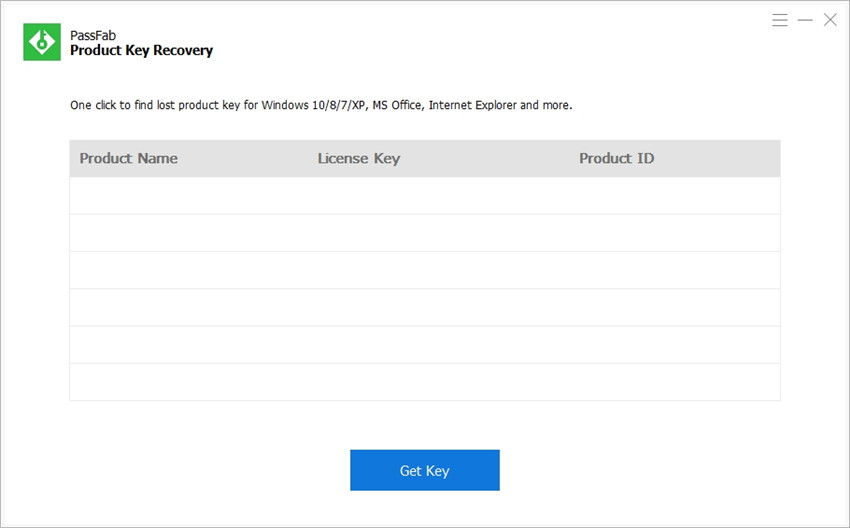 Stage 3: select "Get key" for further procedure.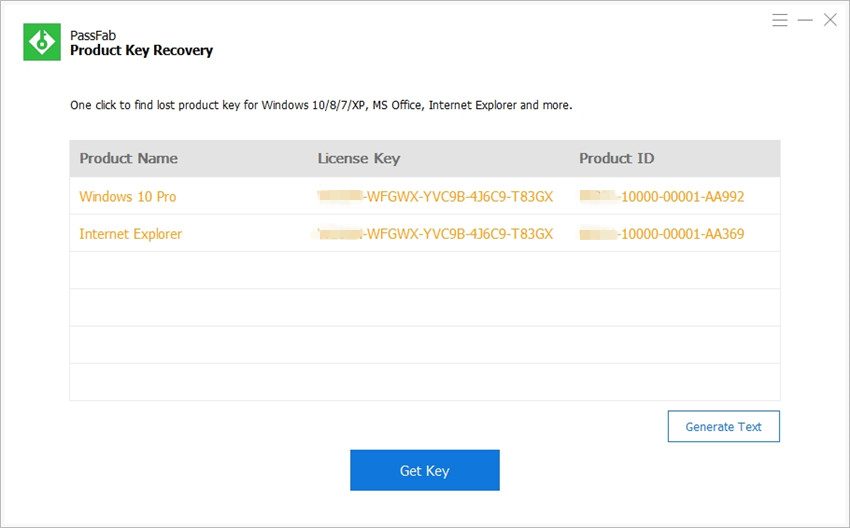 Stage 4: When you will select "Get Key" you will find a popup of text file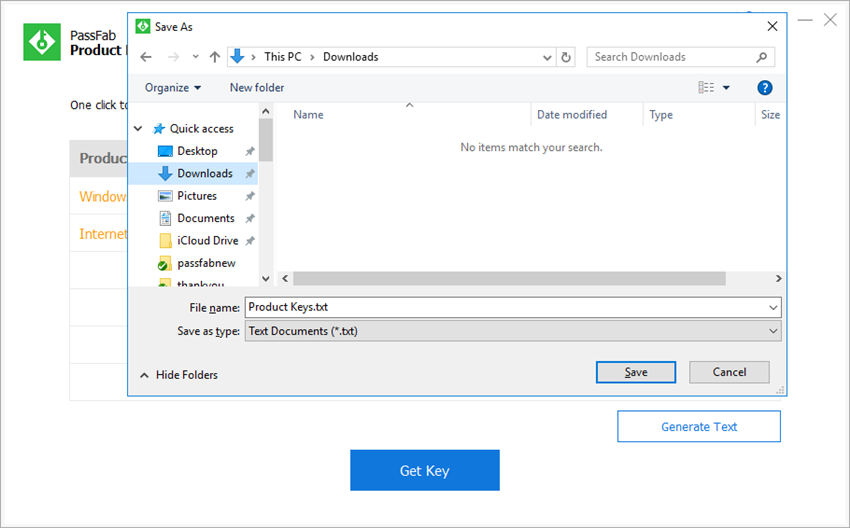 Stage 5: Just continue to save it.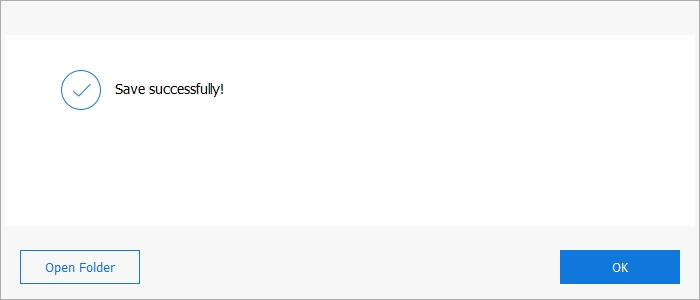 When you will successfully save that file, you can retrieve Windows 10 Enterprise key in the text file just copy that key and use while activation for Windows 10 Enterprise.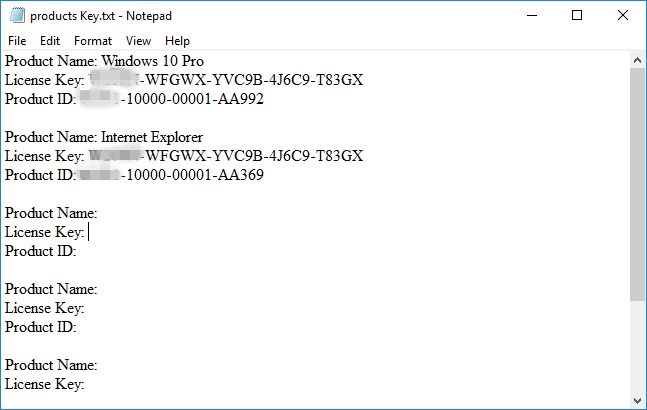 Summary
After reading here, I am sure that you have got the idea about free Windows 10 Enterprise product key and how to get the Windows 10 Enterprise keys. If you like then don't forget to comment, subscribe and share. We will come up soon with more amazing product key tips that will be informative as well as helps you to retrieve keys, lost passwords etc. so stay tuned with us and get your all problems solved just at one platform.