Useful Ways to Bypass WinRAR Password
It is common for people to set up passwords for WinRAR files to make sure that the data which they have stays secure. A WinRAR file is one that has a .rar suffix to it and it uses a very strong encryption method. With time, however, what happens is people usually forget the password or might not open the WinRAR at all and therefore end up losing access. At such times, there is a big need for them to extract those files and access them without having to put in the password which they have long forgotten. If you ever got into such a situation, you must know how annoying it can be but not to worry, because this article will give you a couple of assured ways to bypass WinRAR password without any hassle.
Method 1: Bypass WinRAR Archive Password with Notepad/CMD
Notepad is a commonly used software that comes free with every computer, laptop etc. This is a great way to bypass WinRAR password without having to pay for any software purchase. In this process, since notepad is used people often term it as "how to bypass WinRAR password using CMD or notepad." You just have to type a few commands in the notepad and run the file. It will work for numeric passwords only. It is still worth a try when there is nothing known about the password that you want to recover. You have to follow the following steps closely for recovering password with Notepad/CMD:
Step 1: You have to double click the bat file and launch the prompt window.
Step 2: Write the RAR file name and then press enter to get to the file path. You have to remember this path.

Step 3: Type the commands in a new notepad file and then save it as rar-password.bat, and then press enter to find the file.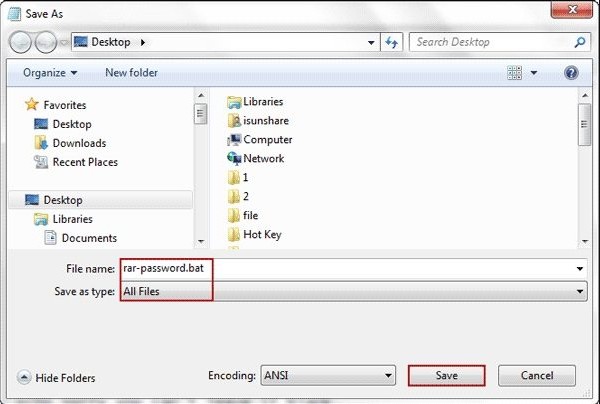 Step 4: After this, the command will find the file with the specified path.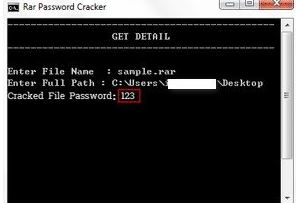 This will end the process, and now you can easily access your file without any hurdle.
Method 2: Bypass WinRAR Password with Online Website
When you search for ways on how to bypass WinRAR password, you will find a lot of ways, and it often gets confusing on which one to use. If you are looking for a way to recover your password without having to download any software, then one step is to do it online. It is a very simple way if you follow the steps, all you need for it is a good internet connection.
Step 1: Go to the website of online Zip converter.
Step 2: once you have the website in front, browse for your password protected RAR file.


Step 3: Click on convert file.
Step 4: Once you give this command, your file will be converted to zip format, and the password will be removed.
Step 5: Download this zip file, and it will come without password.
This marks the end of the process, and your file can now be accessed.
Method 3: Bypass WinRAR Password with WinRAR Password Recovery Tool
PassFab for RAR is a great password recovery tool that helps people to unlock their files without any complications. It doesn't matter if you have forgotten your password; this tool will help you to recover your password no matter how difficult the protection was. In order to know how to bypass WinRAR password with this tool, you have to just follow these simple steps carefully.
Step 1: The first step is to download the software on your desktop computer or laptop and run it. You can download it for free without any trouble.
Step 2:
Now you have to run this software and prepare for importing the RAR file. The software will automatically detect the algorithm for password detection.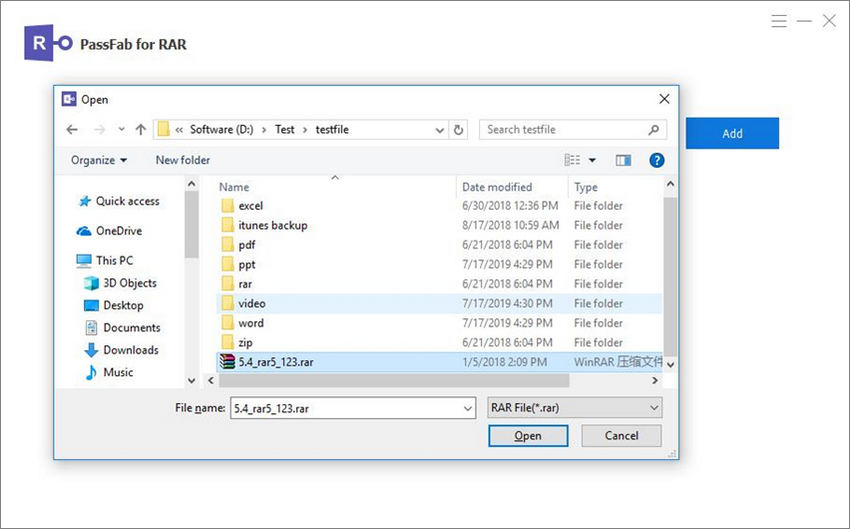 Step 3: Now, you have to choose one of the three options that are provided for password recovery. The three options are a Brute force, dictionary attack and brute force with mask attack.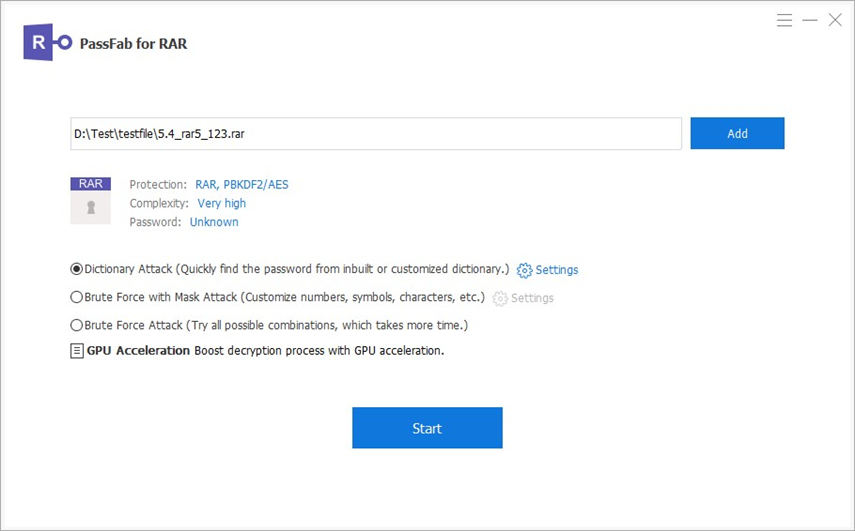 Step 4: Choose appropriate settings. Once you choose one attack option, a window will be displayed for the relevant settings that you will adjust and prepare for the last step.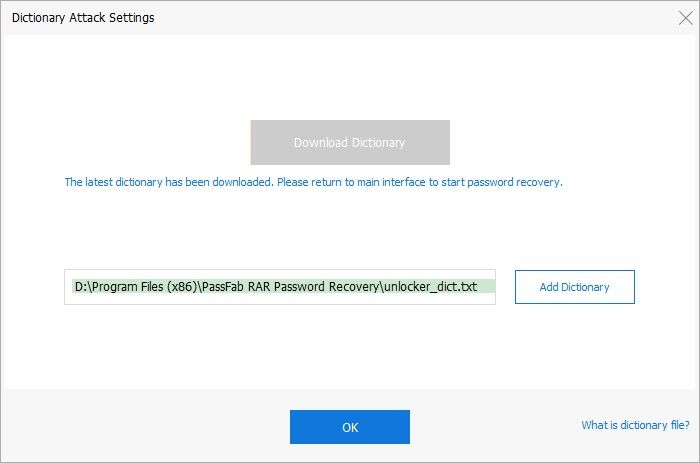 Step 5: The last step is that you select the password recovery mode and now click the start button to enable the process. Wait for a few minutes, and your work will be done.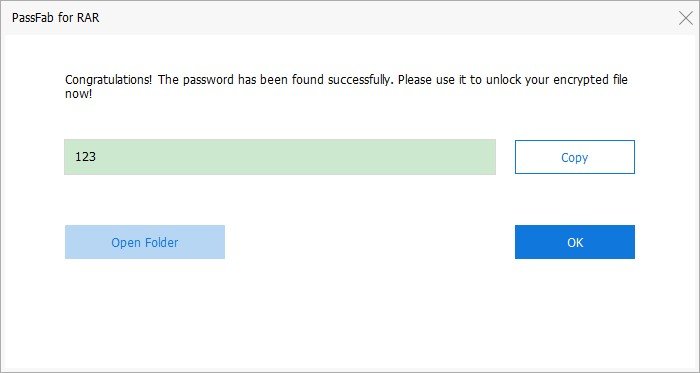 Conclusion
This was a detailed description of four of the most sought after methods when it comes to learning how to bypass password on WinRAR. The last method with the PassFab for RAR recovery tool is a 100% reliable method that has been used by a lot of people and has a 100% success rate as well. To get any further details, you can always visit their website and get information on other password recovery options as well and make your life easy. You don't have to search for hours and see which method is most suitable; it is far better to just go to this one website and install their software which is self-explanatory and does not need any backhand knowledge to run it. Take help from this article or go to their website for the same details given in steps. Forgetting your password or losing access to your WinRAR file is no longer an issue.