Lately, many users are complaining that S21 fingerprint sensor not working properly on their phones. It can be extremely frustrating and thus needs an effective solution.
That's why we have shortlisted some quick workarounds to fix fingerprint scanner without any trouble. Give it a read and find out!
Part 1: Why Samsung S21 Fingerprint Sensor Not Working?
Many factors can be at play if your S21 fingerprint sensor is not working properly. But mostly, any of the below reasons can be the culprit of why you're facing this issue.
Wet or Dirty Finger

If your finger has dust particles, water, or oil on it, the sensor will not be able to detect and recognize it. Thus, failing to unlock the phone.

Glitches in Software

Sometimes, there's a minor glitch or bug in your Samsung phone that hinders the normal working of fingerprint scanner. This happens mostly when your software is not up to date, resulting in Samsung S21 fingerprint sensor not working.

Hardware Issue
It may occur that you have dropped the phone or the sensor is damaged for any reason. In such a scenario, don't expect it to scan and recognize your fingers.
Part 2: Remove Fingerprint Lock to Fix S21 Fingerprint Not Working
If the fingerprint doesn't work or is damaged and you're locked out of the phone, then use PassFab Android Unlocker to regain access to the device. This powerful tool can remove any screen lock with just a few taps and lets you set a new screen passcode until the fingerprint sensor is fixed.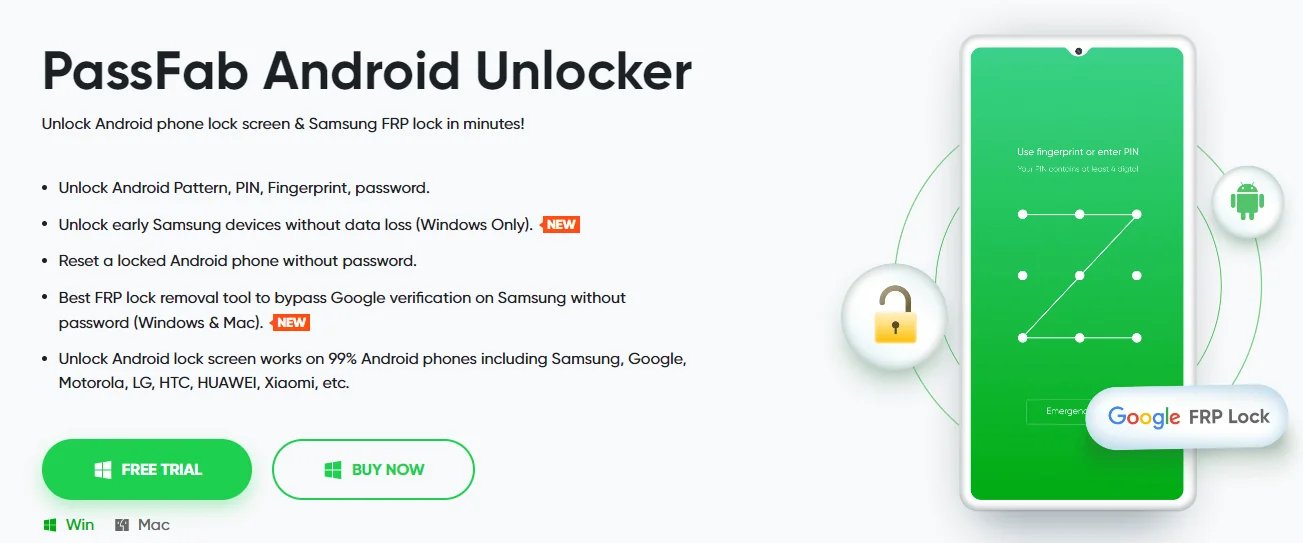 1.Key Features of PassFab Android Unlocker
Remove fingerprint lock on Samsung S21 /S20/S22
Bypasses every type of screen lock including PIN, Password, or Pattern.
Compatibility with all models of Samsung as well as other Android phones.
Reset a phone without password.
Get rid of FRP lock or Google verification lock.
Check out how to use this product:
Install the product on your PC and select the "Remove Screen Lock" on its home screen.
Now, connect your locked Samsung to the computer and hit choose "Remove Screen Lock" to proceed.
Click on Start and choose "Yes" to start the passcode removal process.
The program will take some time to remove the fingerprint lock. Then, you can access the phone without password.
Part 3: 7 Effective Ways to Fix Samsung S21 Fingerprint Sensor not Working
1.Clean and Dry Your Finger
First of all, make sure your finger is cleaned and dry. No matter how advanced the sensor is, it often cannot scan the finger if there's any dirt or junk on it. And thus, you face difficulty in unlocking your phone or verifying any app or transaction.
Simply, clean your hands, dry the finger, and try to scan the sensor again. Hopefully, it will detect your finger. If not, jump to the next part.
2.Clean the Fingerprint Sensor
If you have cleaned your fingers and the sensor is not working, chances are the phone's screen itself isn't clean enough. It may get covered with oils, liquids, or dust particles, which might be the reason why S21 fingerprint sensor not working.
So, the next thing you should be doing is cleaning the screen. Luckily, it is as easy as it can get. Take a slightly wet microfiber cloth or tissue and start wiping the sensor gently.
Be sure not to use hard objects like keys or any metal to clean the debris off the sensor. It can damage the senor beyond repair.
3.Restart Your Phone
Restarting the phone might seem the easiest way to fix Samsung S21 fingerprint sensor not working. But unsurprisingly, it works more often than not.
As mentioned earlier, there can be temporary bugs in your phone that might be causing the fingerprint sensor to behave abnormally. Rebooting the phone is one of the quickest methods to get rid of any glitches is system software and make the sensor work perfectly.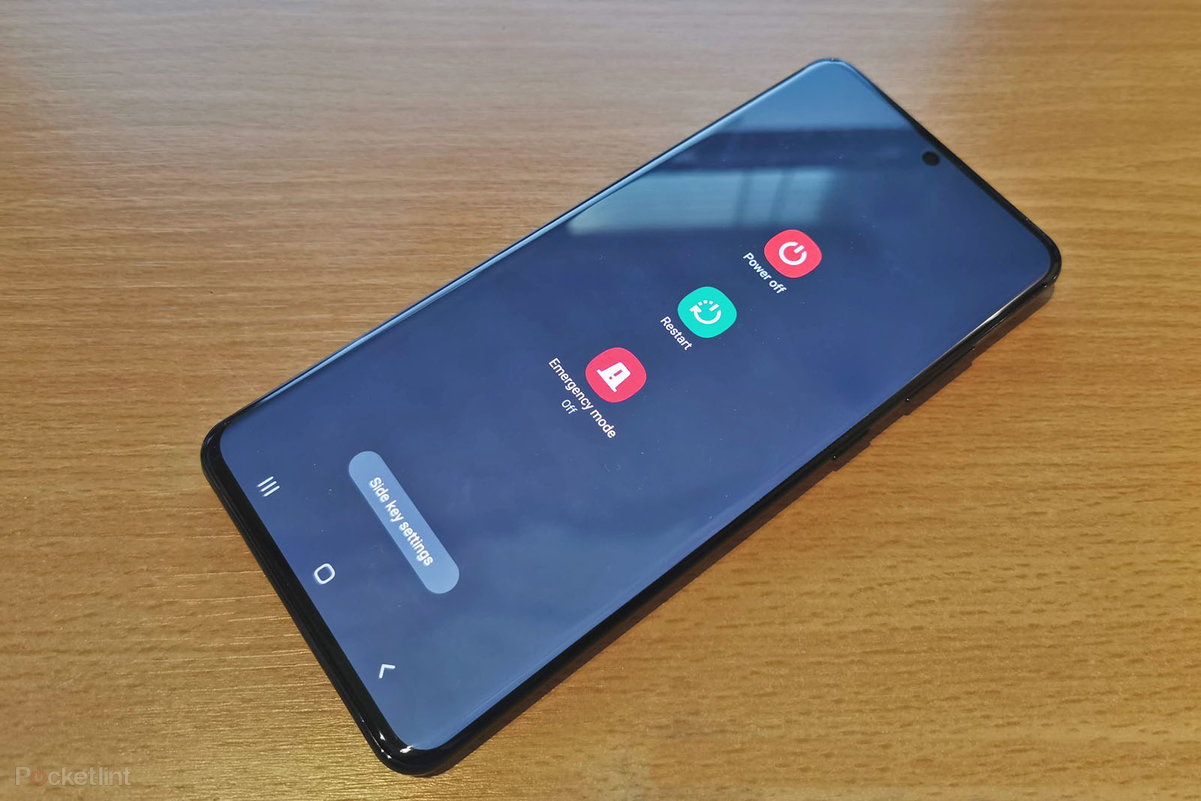 4. Update Mobile Software
Samsung regularly provides updates to automatically fix the minor bugs in the system and other security issues. If any new updates are available, it's recommended to install them right away.
Head to Settings > Software Updates.
Check if new updates are pending. If yes, then tap Download and Install.
Wait until the process is completed and then try using your fingerprint again.
5. Delete and Add Fingerprints
Another proven way to fix Samsung S21 fingerprint sensor not working is deleting the existing fingerprint and adding a new one. This works in many cases as your fingerprint can change with time due to wear and tear and other factors.
Be careful not to press your fingers too hard while adding a new fingerprint. A light touch will do the purpose. Here's how to add a new fingerprint:
From Settings, head to Biometrics and Security > Fingerprints. Enter your Pin when prompted
Now, tap the registered fingerprint you want to remove and tap Remove at the top-right corner. On the pop-up tab, tap Remove again to confirm.
To add a new fingerprint, tap on Add Fingerprint and follow the on-screen instructions.
6. Clear Cache Partition
If your device cache is full, it can lead to lagging issues which often makes the fingerprint unresponsive. That's why wiping the cache partition can troubleshoot the issue.
Be sure to backup your data before proceeding. After that, follow the below steps to wipe cache on your phone:
Switch off your phone.
Now, press and hold the Power button and the Volume up button simultaneously until the Samsung Galaxy logo appears.
From the available options, highlight Wipe cache partition using the volume up and down buttons and hit the Power button to select it.
The system will clear all the cache files. Then, press the power key again to Reboot the system and try using the fingerprint.
7. Factory Reset the Phone
If none of the aforementioned methods has worked for you, you may try to factory reset the device. It will wipe out all your data on the phone, so back it up before resetting it. To do that:
Step 1. Go to Settings > General management > Reset > Factory data reset.
Step 2. Enter your PIN/pattern if asked.
Step 3. Scroll down and tap on Reset > Delete all.
Part 4: How to Fix S20/S21 Fingerprint Sensor not Working with Screen Protector?
If you're using a screen protector like millions of other users, then implement the below solutions to address the issue.
Method 1: Remove tempered glass protector
If Samsung S21 fingerprint sensor not working with screen protector, remove the protector and check if the issue persists or not. If fingerprint works fine after removing the tampered glass, it indicates the protector might be hindering the sensor from detecting your finger.
Method 2: Increase touch sensitivity on Samsung
Using a protector can reduce the sensitivity of the shield, leading to Samsung S21 fingerprint sensor not working after update. Thus, it's always a handy option to increase the touch sensitivity to fix this problem.
Here's how to increase touch sensitivity on your Galaxy S21:
Navigate to Settings > Display.
Scroll down and tap Touch sensitivity.
Toggle On its switch.
Method 3: Register 2 fingerprints on the same finger
Many users have claimed that adding two fingerprints on the same finger is a good option to fix S21 fingerprint sensor not working with screen protector. So, all you need to do is record the fingerprint of your finger or thumb and create two fingerprint files.
What it does is booth fingerprints will work at the same time whenever you'd use the fingerprint. It increases the chances of the sensor recognizing your print.
Final Remarks
And that's all the information you need to know to fix the S21 fingerprint sensor not working problem all by yourself. Implement the above-mentioned tips one by one and hopefully, you will be able to resolve the issue.
Use PassFab Android Unlocker to bypass the fingerprint lock if you are locked out of the phone. This feature-rich program can remove any type of screen lock within minutes.