Most iPhones purchased from AT&T are limited to the AT&T network. When a phone is unlocked, it implies that it is no longer limited to one network and can be used with any operator. To do this, AT&T must unlock the phone for you. In rare cases, phones can be "unlocked at the factory," which means that they were originally manufactured without any restriction, but these phones usually cost much more. So, if you want to visit another country (i.e., China, UK, France), you would not be able to use your iPhone there since it's locked on AT&T. In other words, if you want to use another carrier (i.e., Verizon), you must unlock AT&T iPhone.
Note: Unlocking your phone does not mean that passwords or data from your phone are erased.
Part 1. How to Unlock AT&T iPhone
Unlocking a phone at AT&T is a bit more complicated than at Verizon - although you have to take more steps, it was not difficult to finish it.
These are the requirements for unlocking your AT&T device:
You must be a former or current AT&T subscriber.
The device in question must come from AT&T.
If you are a current customer, your current contract or plan must be fully reimbursed (including early cancellation fees).
It may not be reported as lost or stolen.
It must be linked to an account "in good reputation," is not associated with fraudulent activity.
It may not be active on another AT&T customer account.
It must have been active for at least 60 days without "outstanding or unpaid balance."
If you have made an early upgrade, you must wait for the 14-day "Buyer's Remorse" period (30 days for business customers) before unlocking your old phone.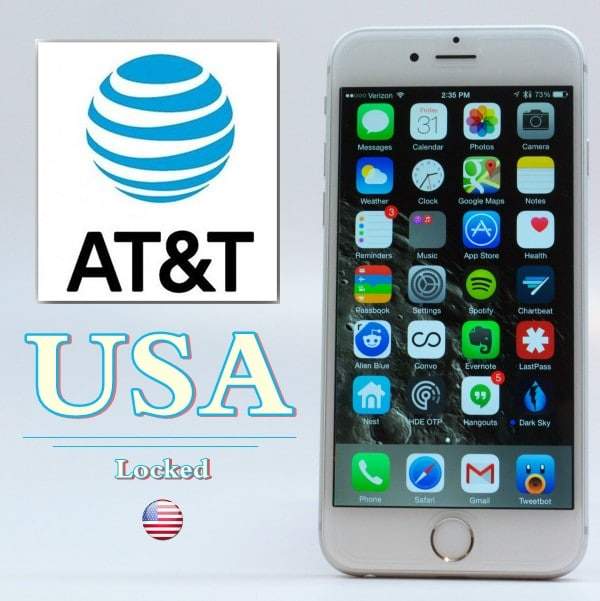 In contrast to Verizon, AT & T offers an unlock request form that you can complete online. You can enter your AT&T mobile number - or, if you have already changed the number, the IMEI number of your AT&T device will also work correctly. After you submit this form, you have 24 hours to click on the link included in the confirmation e-mail that you have been sent. AT&T will then send you instructions within two working days of the request to unlock your device by e-mail. Also, AT&T no longer has a fixed release limit per year. So if you send one hundred release requests per month, you do not have to worry about being reported as a suspect.
Method 1. Unlock An AT&T iPhone by AT&T
The most legitimate way to unlock the AT&T device is contact AT&T yourself.
Step 1: Contact AT&T
You must first go to their official page by following this link: att.com/deviceunlock. Then you have to go through certain eligibility conditions (discussed above); once you have confirmed that you meet up to all the requirements, you can click on the small checkbox to check if you have read them and then click on "Continue."
Step 2: Fill In Application Form
You will see an application form that you must complete. Here you must enter the name of the account owner and the AT&T Wireless number.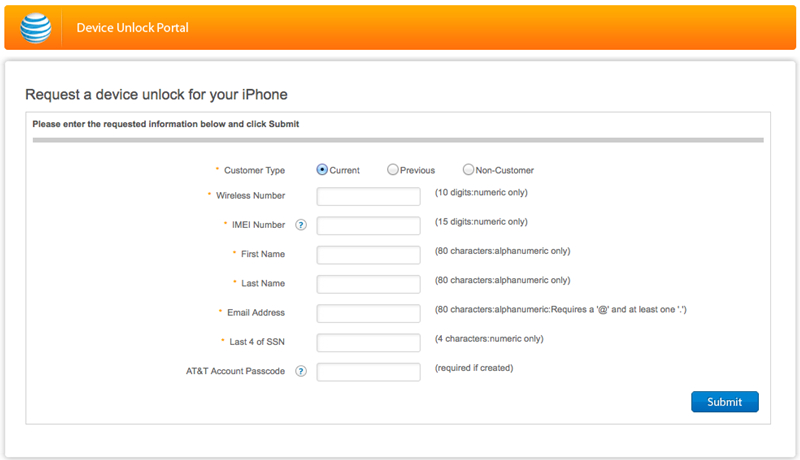 Step 3: Unlock Request
Soon you will receive the unlock request on your registered e-mail address. Click on the provided link to confirm that you want to continue with the process so that your application is officially registered.
Step 4: Answer
You should ideally hear from ATcT within two days, but you may have to wait much longer. They will inform you whether your application has been approved and if so, they will give you more information about what to do next.
Method 2. Unlock AT&T by iPhoneIMEI
If you're in North America or the Uinted Kingdom, then I suggest unlocking with iphoneimei.net. Their awesome service, fast turnaround, and comprehensive range of networks make them the sole option to unlock AT&T iPhone in these regions.


Method 3. Unlock AT&T by OfficialiPhoneUnlocks
If however, you're outside these regions then I would suggest using officialiphoneunlock.co.uk. These guys get the knowledge of what they're doing when it comes to the others of the world, and their range of network options simply can't be replaced.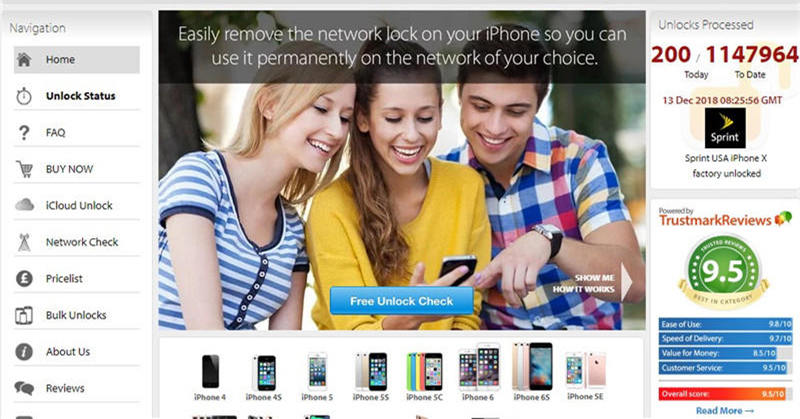 Part 2. How to Unlock Passcode on iPhone
Sometimes you may need to unlck iPhone passcode on iPhone, not just AT&T. At this time, you will need PassFab iPhone Unlocker for help. It is well-known for unlocking iPhone passcode, bypassing Apple ID sign in screen and removing remote management screen on iPhone. You can see how to use it as below:
Step 1. Launch PassFab iPhone Unlocker to your computer after downloading and installation. Choose "Unlock Lock Screen Passcode" option.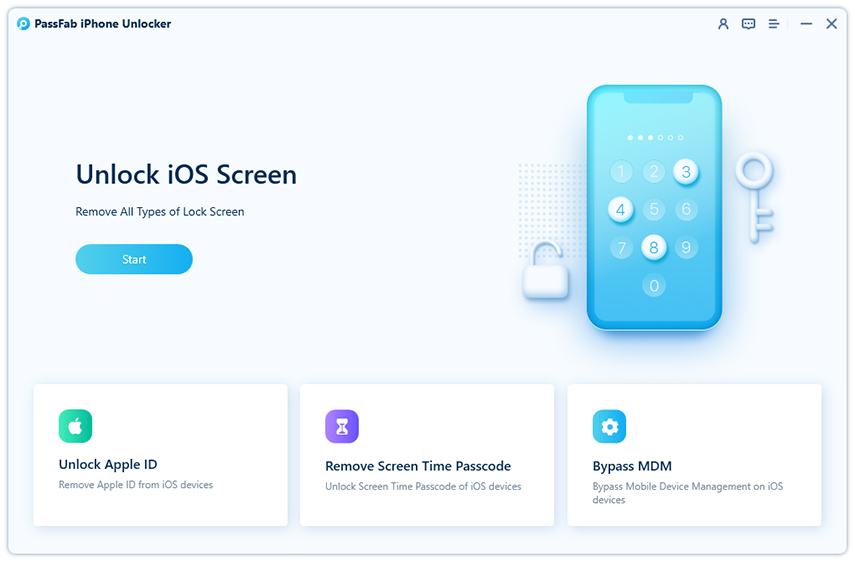 Step 2. Connect your iPhone to this software and click "Start", then put your iPhone into recovery mode or DFU mode.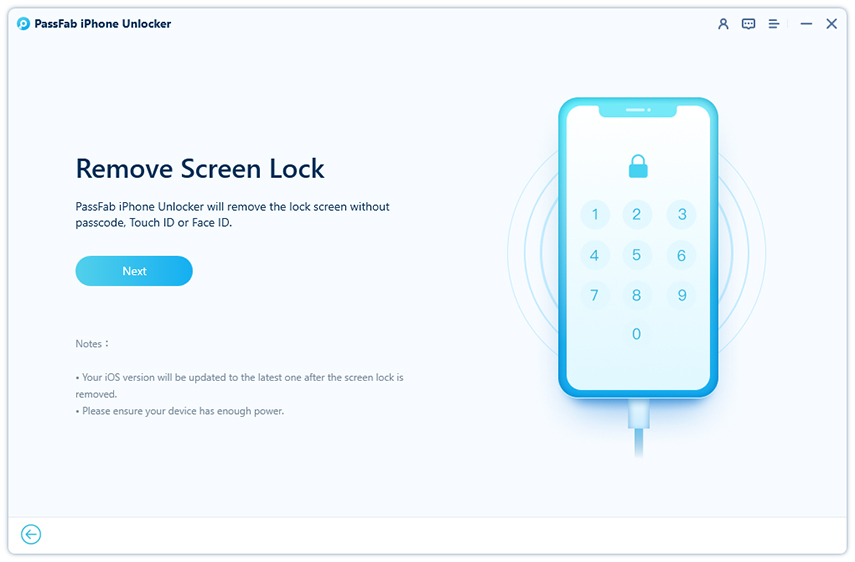 Step 3. Download firmware package or import it to this software. Click "Start Unlock" and then continue.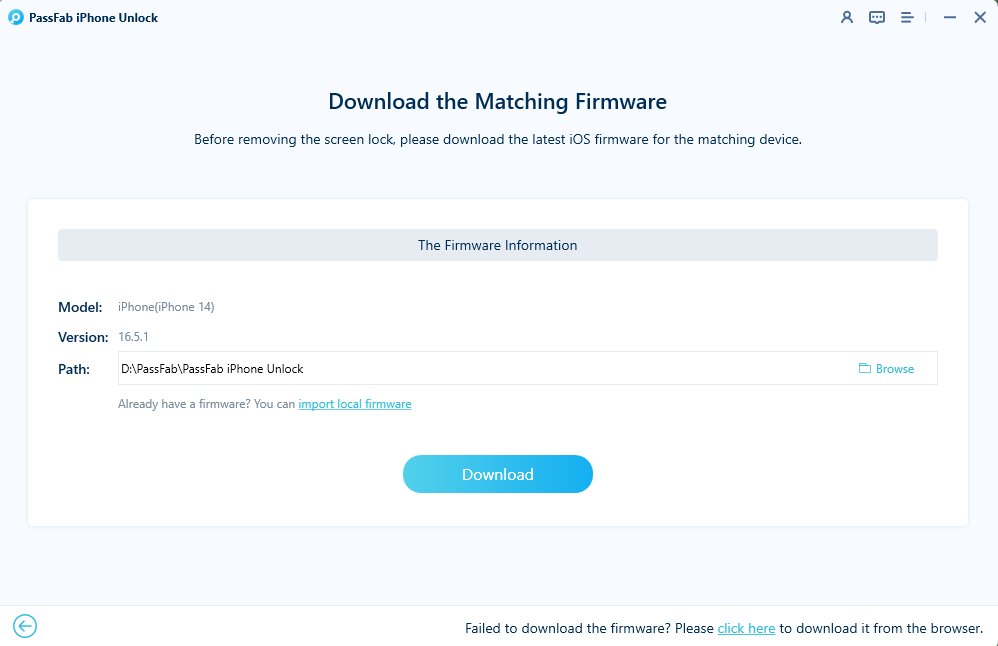 Step 4. After a while, your iPhone passcode will be removed. You can start it without typing passcode.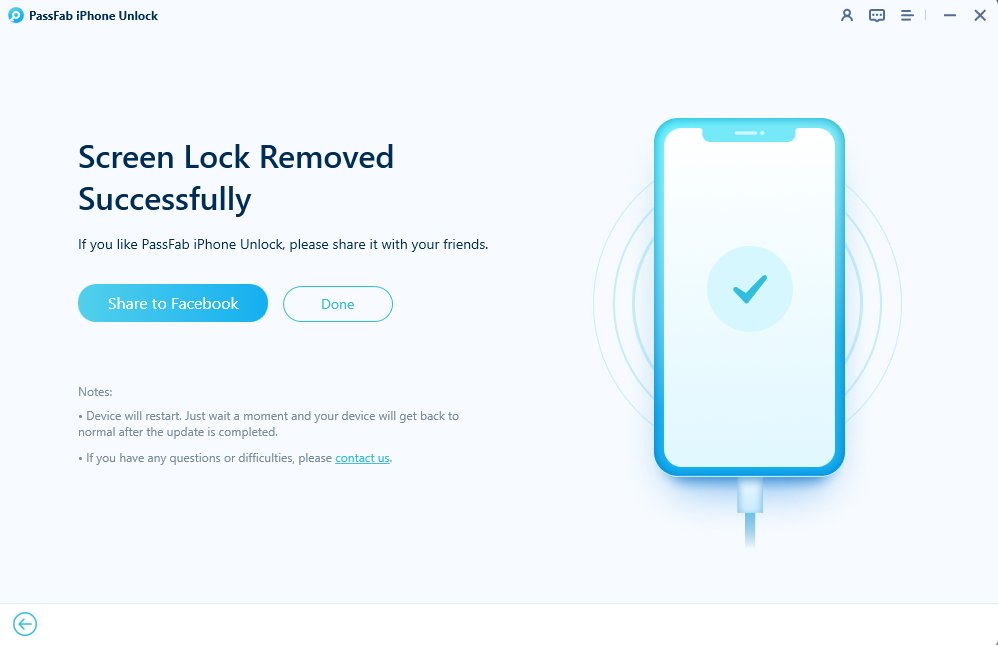 Part 3: How to Unlock iTunes Backup Password for iPhone
PassFab iPhone Backup Unlocker is a convenient service to unlock iTunes backup password. It offers distinguished unlock services and has customer support rules to solve backup password problems. It can offer you a more professional and more natural way to unlock backup password of iPhone, iPad or iPod Touch. Here is how to unlock backup password of iOS Devices using it:
Step 1: Import iTunes Backup File
Download, install and run this software. You get the main interface as below. For Apple devices, only the manifest.plist file is needed for recovery. The program will automatically detect and find the folder of the backup files. Click "Add" and double-click the backup file whose password you want to unlock.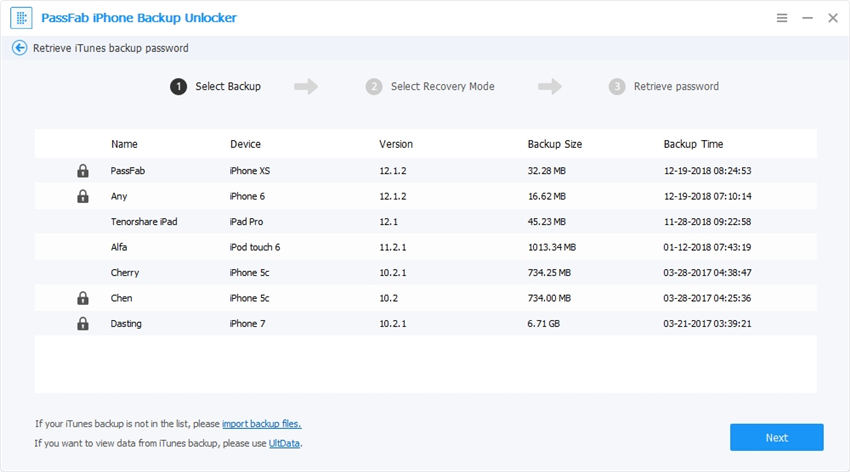 Step 2: Select An Attack Type
This iPhone backup Unlocker presents three types of attacks: Attack by brute force, Attack by brute force with mask, Attack by the dictionary. Each kind of attack has its requirements and limitations, and you can select the most appropriate one to efficiently and correctly recover the password from the iTunes backup file.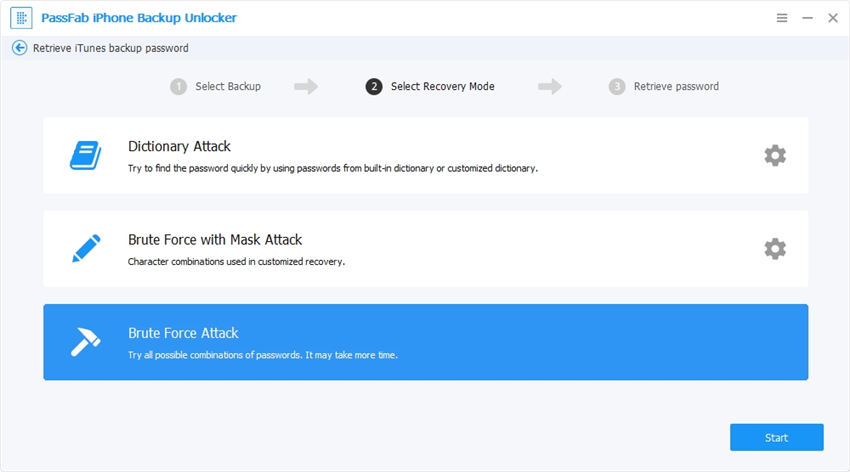 Step 3: Start iTunes Backup Password Recovery
Click "Start" to start decoding the password. During the process, you may click the circle button to stop the process and then save the project to import the results of previous attacks later to resume the recovery without rebooting. Your iTunes password for backup will be successfully restored within a few minutes. Now you can use the pasword to unlock iPhone 7, 8, X, XS, XS Max, XR or 6, 5,4, etc. backup file easily.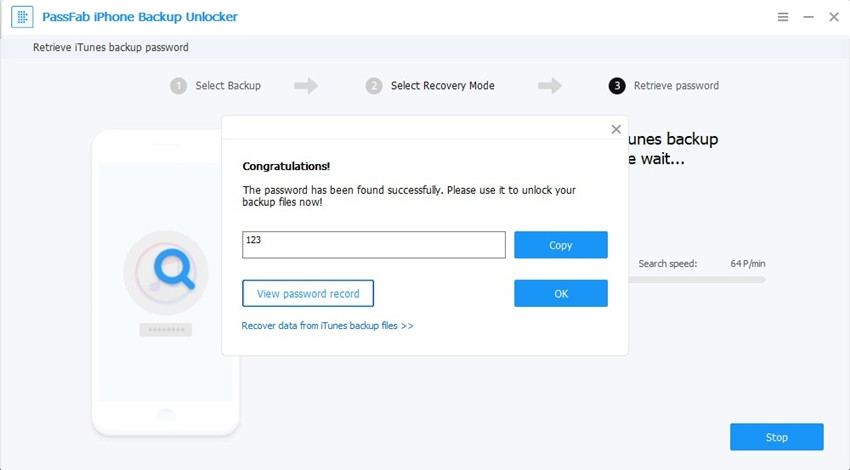 Conclusion
All these are legitimate ways to unlock AT&T iPhone. We've been able to show you how to unlock AT&T device using several methods. Besides, we also introduce a program, PassFab iPhone Backup Unlocker, to unlock iPhone backup password within three steps.