Reset Computer Windows 10 becomes a common thing as Windows 10 has been used widely, so how to safely reset Windows 10 password on your work or learning computer as the data stored on computer is very important. If you have no idea about that, please find a solution in the article. We've prepared more than 5 ways for you.
Solution 1. Reset Windows 10 Computer Admin Password with 4WinKey
One of the easiest ways to reset password is to reset through PassFab 4WinKey. No one can deny that PassFab 4WinKey is the easiest and fastest method of password resetting. This method is consisting of several steps. Each step has been elaborated in a much better way. You do not need to know enough technical knowledge to implement this method. In this way, PassFab 4WinKey proves the best solution of your problem. Following steps are followed:
Step 1: After downloading PassFab 4WinKey, installation is done.
Step 2: Boot media is selected from CD/DVD/ USB flash drive after launching the software. Suppose you choose USB then hit the tab of "Burn" to burn boot USB.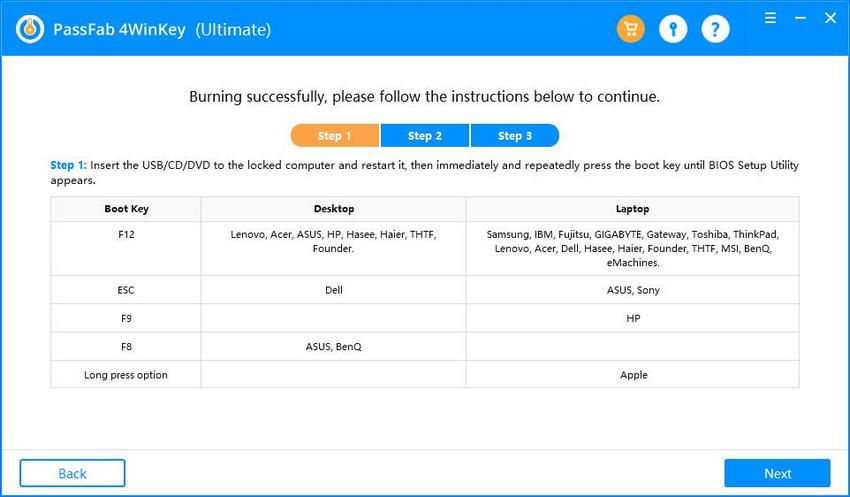 Step 3: After making the connection of it with your locked Windows 10 computer restart it. Now hit F12 or ESC for opening Boot Menu interface. Enable your CD/DVD/USB to be the first boot device. Save, exit and then restart the computer.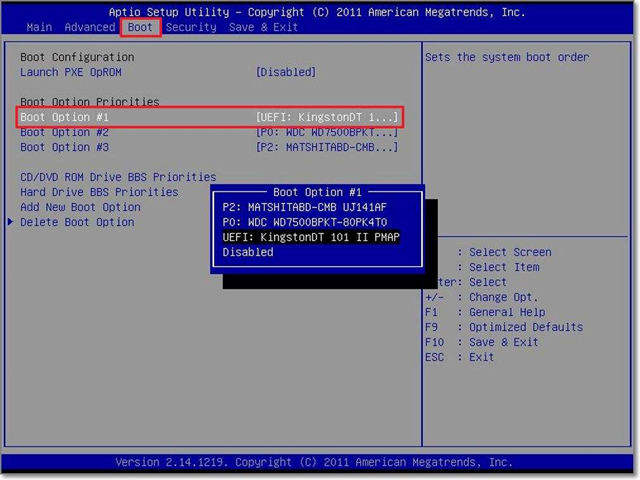 Step 4: Make selection of your operating system and then choose your locked account from the list available on desktop. After that you will see a default password but you can change it.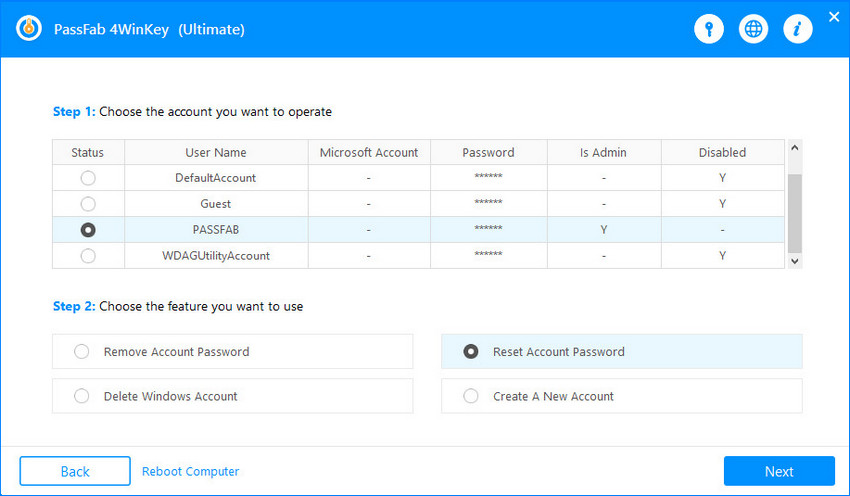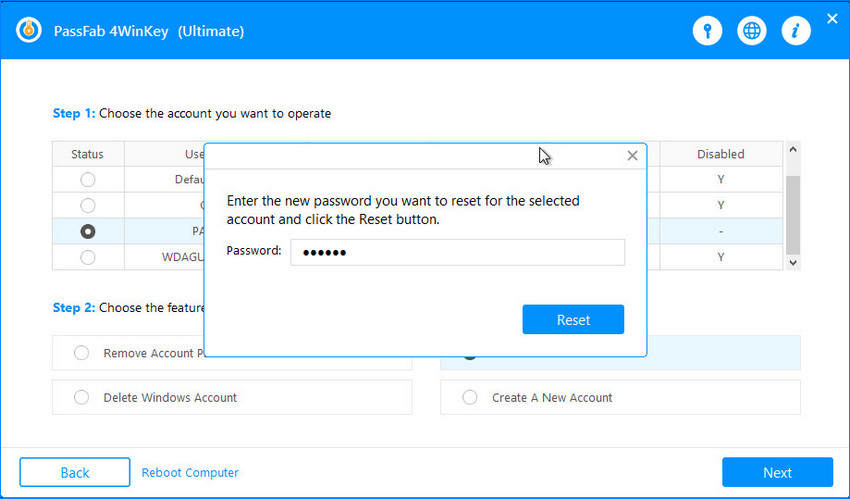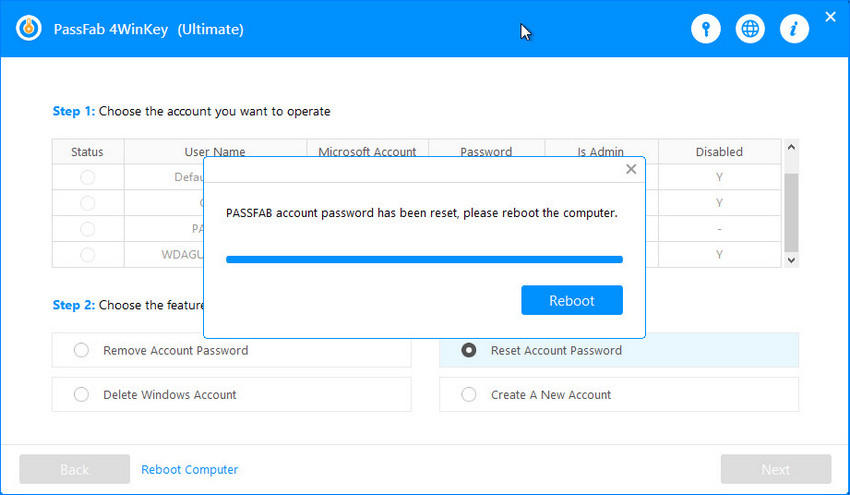 Step 5: "New Password" text box will be selected for setting a new password by this Windows password recovery tool. At the end click on Reboot followed by Next after that eject your USB/CD/DVD.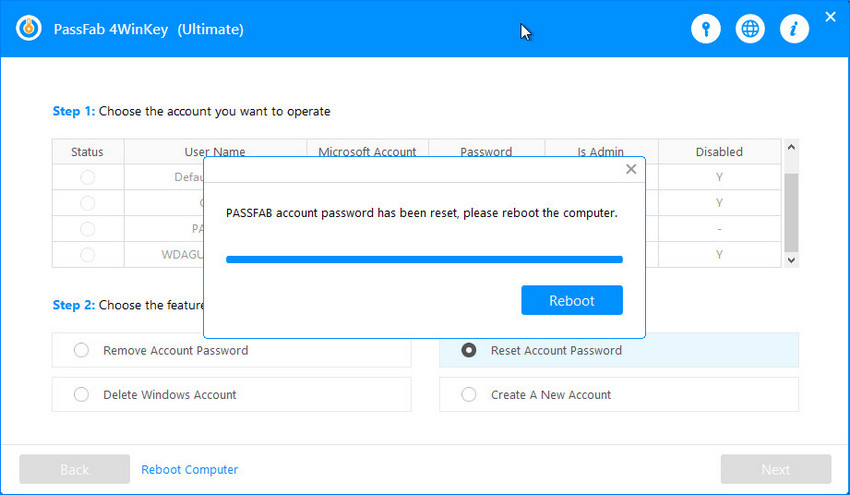 Solution 2. Reset Computer Password Windows 10 with Safe Mode
Once you forget your computer password then of course you need to reset it. Safe mode is one of the best solutions available for resetting computer password Windows 10. This method contains following steps:
Step 1: First step is to press F8 but one thing should keep in mind that first step must be done before Windows 10 screen loaded.
Step 2: Hit Enter followed by the selection of Safe Mode with Command Prompt.


Step 3: In a command prompt, user account with a new password is written once the files are loaded.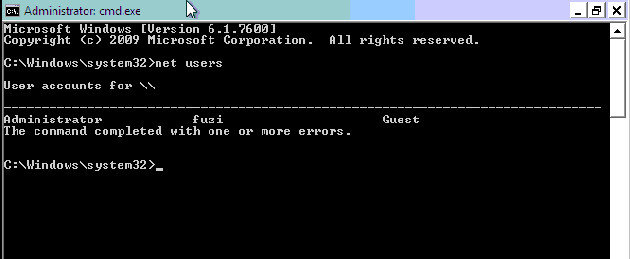 Solution 3. Reset Windows 10 Computer Password with Installation Disk
Numerous ways are available for resetting computer passwords. Main focus of this article to answer "how to reset computer password Windows 10" through easy methods. Now we are going to discuss the method of Disk Installation.
Step 1: Disable UEFI and change boot order then insert Windows installation disk. Once the Windows setup screen loaded, to launch command Prompt hit a combination of SHIFT + F10 key.


Step 2: Given two commands are written on command prompt. Drive letter of Windows installation is written over d:\.
copy d:\Windows\system32\sethc.exe d:\
copy /y d:\Windows\system32\cmd.exe d:\Windows\system32\sethc.exe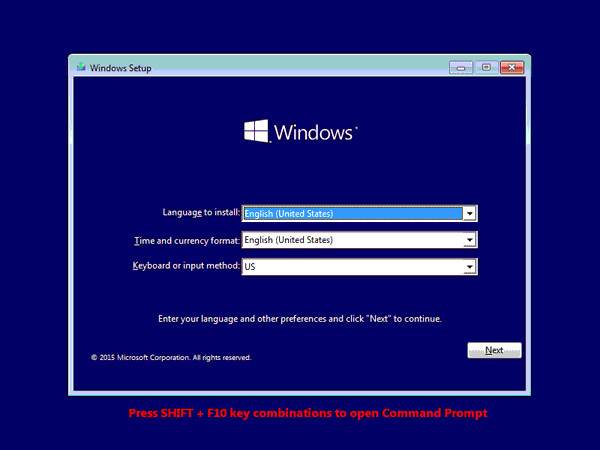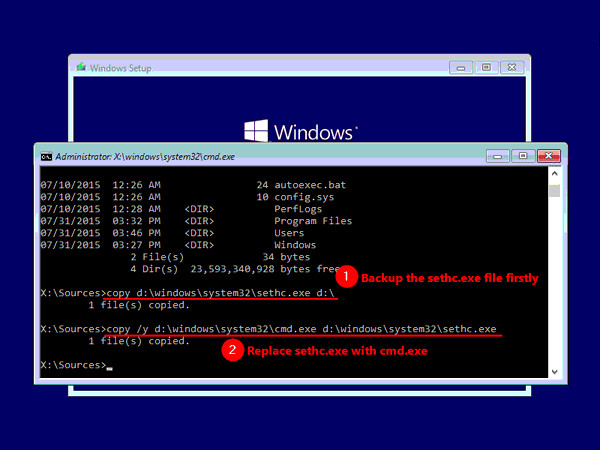 Step 3: Close all displays, shut down the computer to restart it. Remove installation disk as well.
Step 4: Hit SHIFT five times to command prompt with administrator privileges once computer has been restarted. Last step is to edit your user name and set your new password.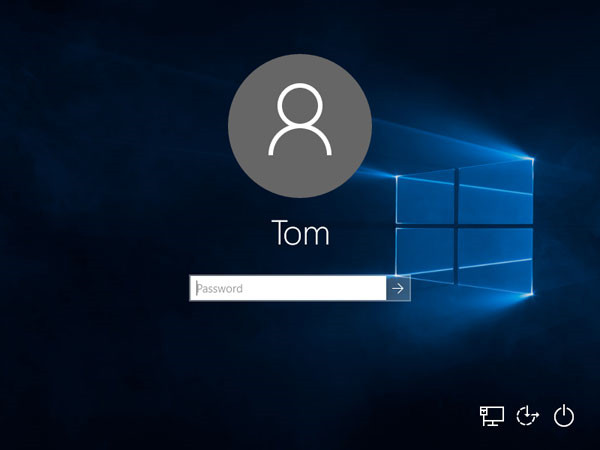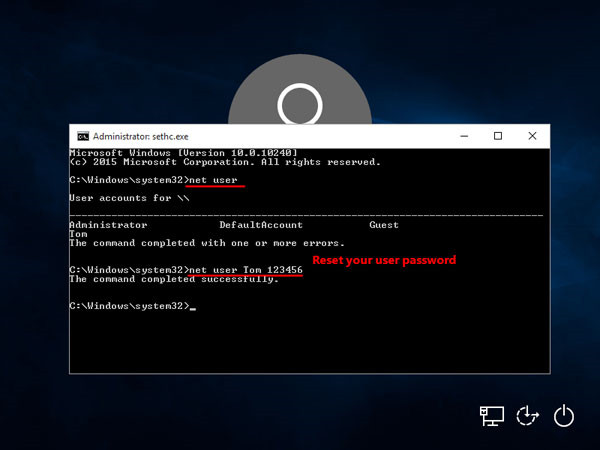 Solution 4. Reset Windows 10 Computer Password with Reset Disk
If someone is used to forget the computer password running Windows system, then Windows password reset disk can be created but it can be created only if you know your current PC password. Once the Reset Disk has been created then you do not need to worry in future.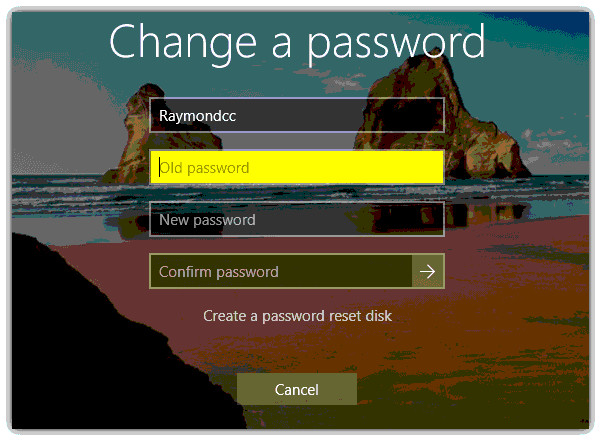 Solution 5. Reset Microsoft Account Password in Windows 10 Computer with Microsoft Online Page
Another one of the easiest available method for computer password reset Windows 10 is reset Microsoft account password with Microsoft Online Page. To reset your PC's password, follow these steps.
Step 1: Visit Microsoft password reset page (https://account.live.com/password/reset) from another accessible computer.
Step 2: Follow the on-screen steps to reset your Microsoft account password easily, which is using to login your Windows 10 computer.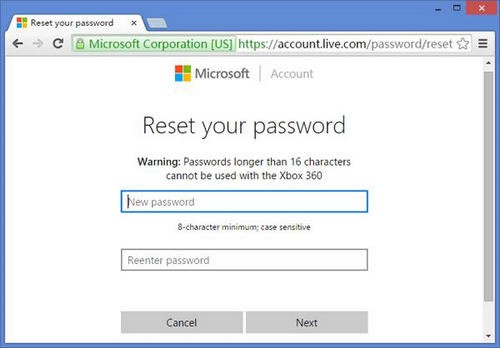 Once the above two steps will have done then login Windows 10 computer via the new password.
Solution 6. Make A Clean Installation of Windows 10 if You Failed to Reset Password
Clean Installation method is usually used to clean or recycle your computer when it is full of unwanted stuff or when you want to resell it. But this method is also used to answer the problem that how to reset computer password Windows 10. This method can be implemented easily as discussed below:
Step 1: First we will check our activation status by following the sequence Start > Settings > Update & security > Activation then hit Update & security.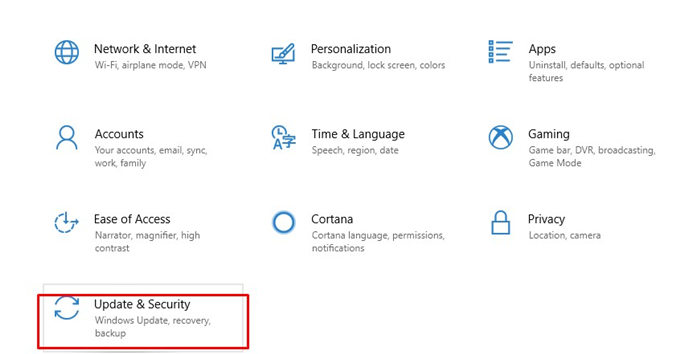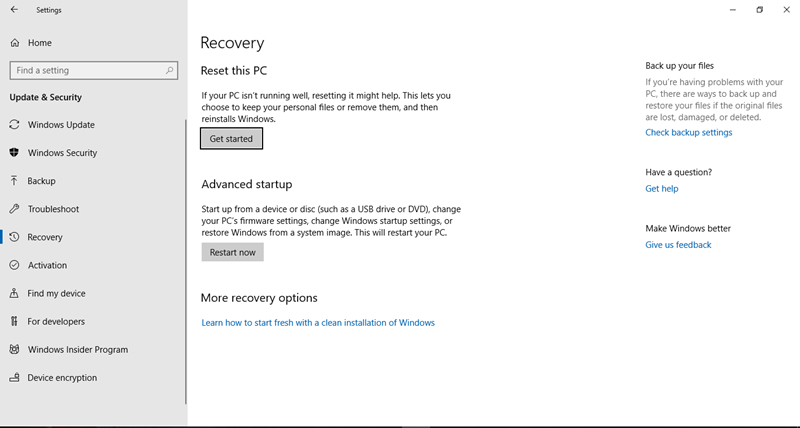 Step 2: Click Get Started followed by the recovery click. For complete cleaning hit Remove everything.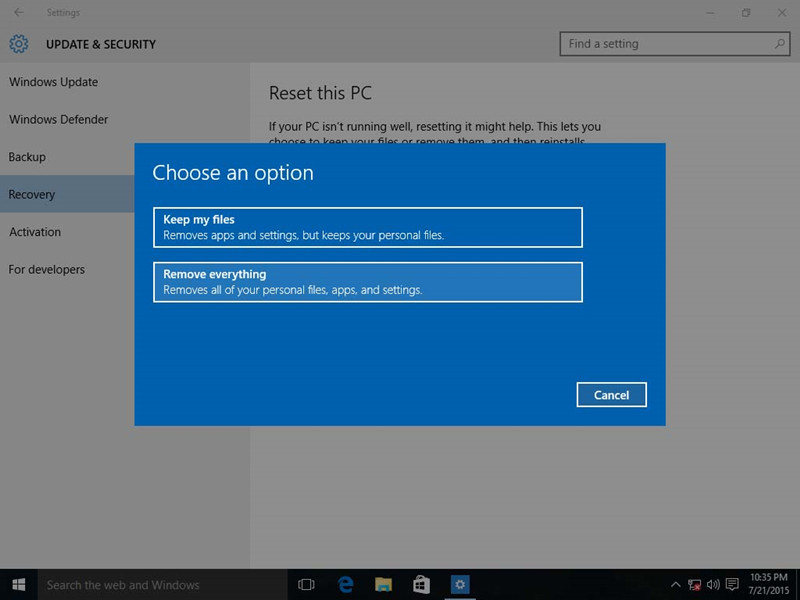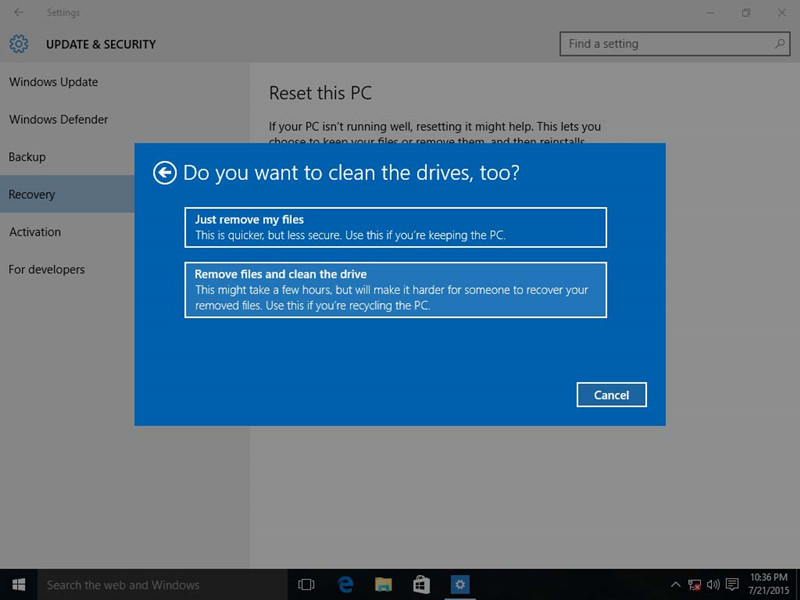 Step 3: Last hit is Reset to login.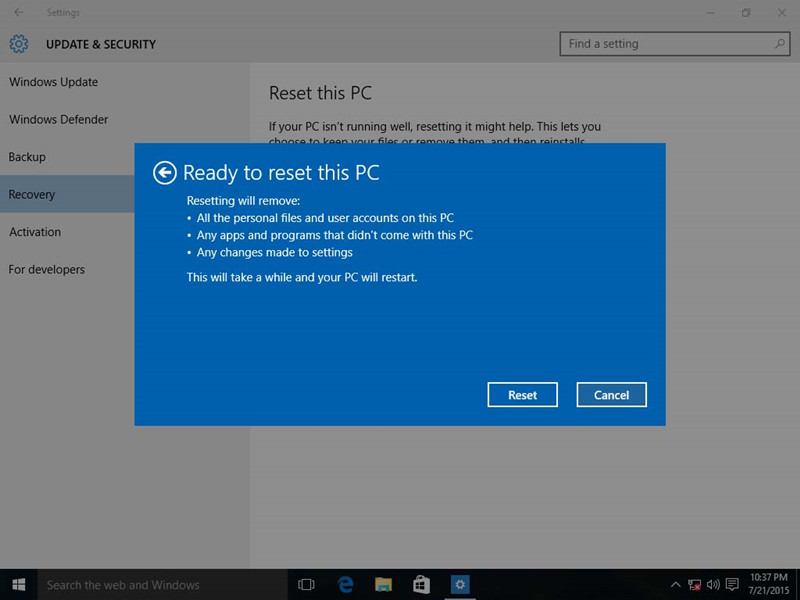 Summary
In this article we solved a problem that how to reset computer password on Windows 10 by explaining six various methods in details. It is not possible that all methods are applicable for situations. For example, Reset Disk Installation method is only possible if you know your current password but it saves you from trouble in future. Clean installation is the last option if all methods of reset password do not work for your PC.