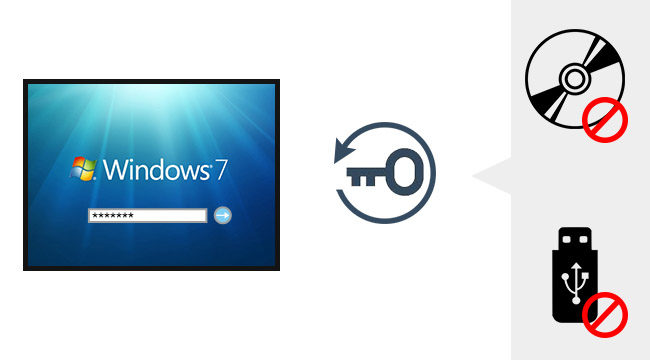 You don't always have a password reset disk for Windows 7 in hand when forgetting or losing Windows login password, and if it's the case, here you can find some feasible ways to reset Windows 7 password without recovery disk.
Part 1: Possible Solutions to Reset Windows 7 Password without Disk or Software
1. Guess Windows 7 Login Password
It may sound ridiculous but someone succeeded in this way. There must be some clues when you set the password for Windows 7 PC, such as abbreviation of your name or families', birthday info, lucky number, wedding anniversary. Go ahead and try as it requires no disk or software for password recovery.
2. Have Administrator Changed Your Password
If you are local user who lost Windows 7 password for logon, and luckily there is another user having administrator privilege, you can ask the admin to reset Windows 7 password without any software on Control Panel > User Accounts and Family Safety > User Account > Manage another account.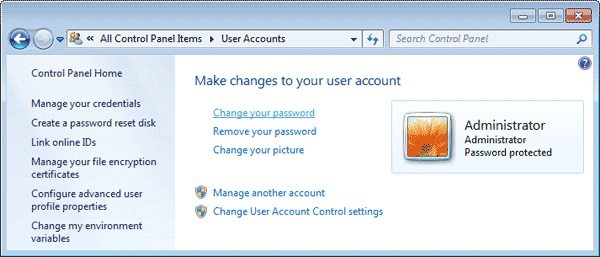 3. Change Windows 7 Password Using Command Prompt
Users can unlock password on Windows 7 with command prompt, but when you are lock out of your computer, there is no way to access Command unless you have a Windows 7 Installation CD/DVD. So you need to:
Boot your device from the disc
Select Repair your computer from the Windows installation screen
Keep in mind the hard drive letter where the OS is installed
Choose Command Prompt
Type copy c:\windows\system32\sethc.exe c:\ and press Enter on command
Continue to type copy /y c:\windows\system32\cmd.exe c:\windows\system32\sethc.exe and press Enter
Exit and reboot PC. On Windows 7 login screen, press Shift key 5 times to call out the Command Prompt.
Type net user username password and replace the password.
Quite Command and log in with your newly-created password.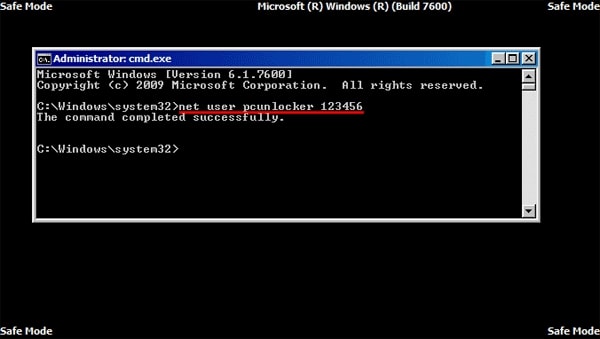 Part 2: Reset forgot Windows 7 Login Password without Disk with Software
If you neither prepared a password reset disk in advance nor have a Windows Installation disk, PassFab 4WinKey is the ultimate solution for Windows 7 password recovery without disk.
1. Download PassFab 4WinKey on another unlocked computer and insert a CD/DVD/USB drive to burn a boot disk.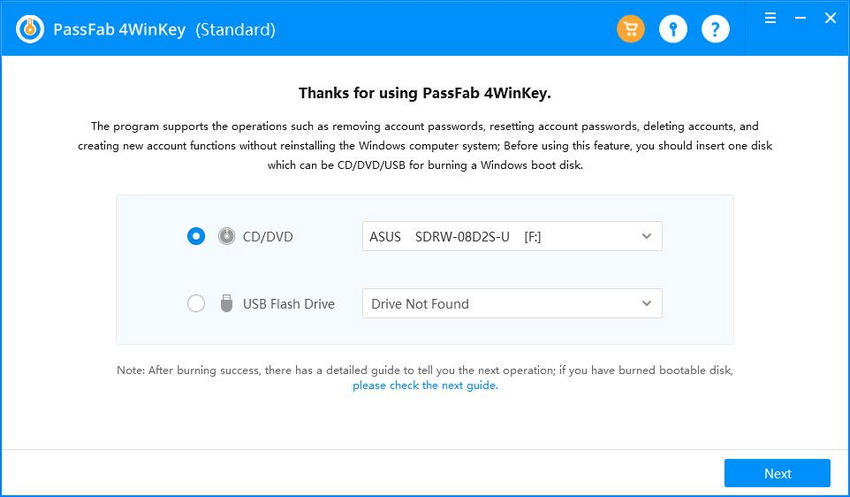 2. Boot your computer the disk you just created. Select your Windows Installation info and go ahead to next step.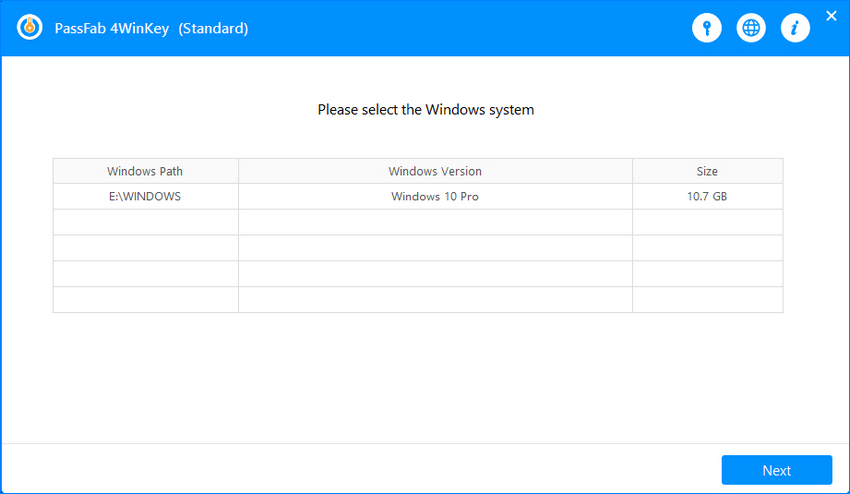 3. Be it Admin, Guest or Microsoft account, choose your own account and enter a new password if you just want to change Windows 7 password.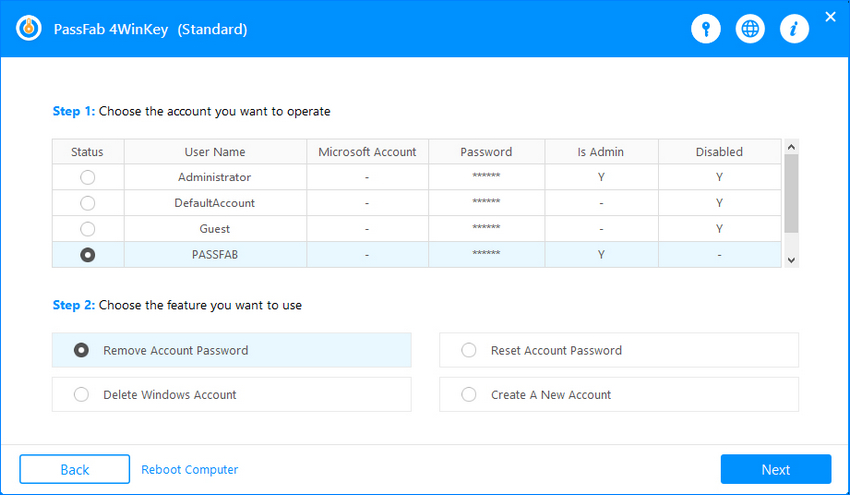 4. Reset successfully! Now reboot your PC and sign in with new password to enter system.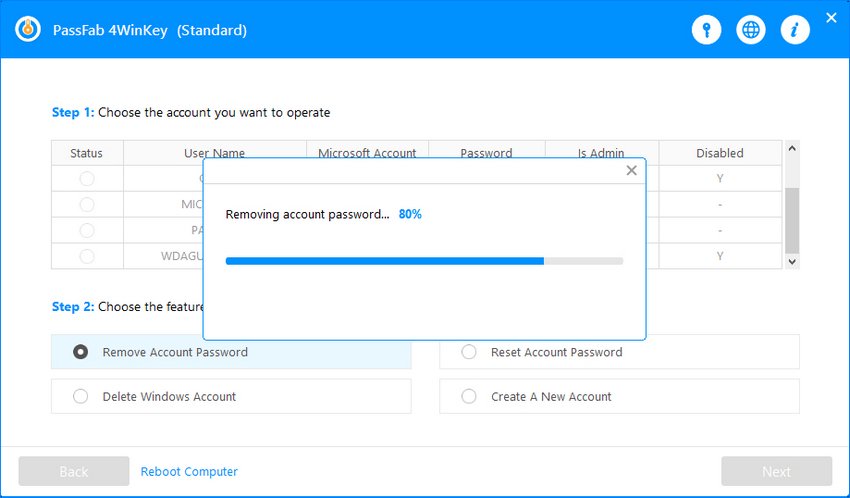 Here is a video tutorial about how to reset forgotten Windows 7 login password withou disk:
Part 3: Reset Windows 7 User Password with Disk
Step 1. First of all, click "reset password" link in the Windows 7 login password screen.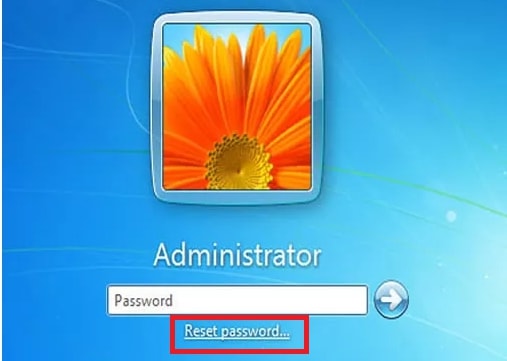 Step 2. You will access to the "Reset Password Wizard" window. Just insert the Windows 7 password reset disk, choose the disk path and hit on "Next" button.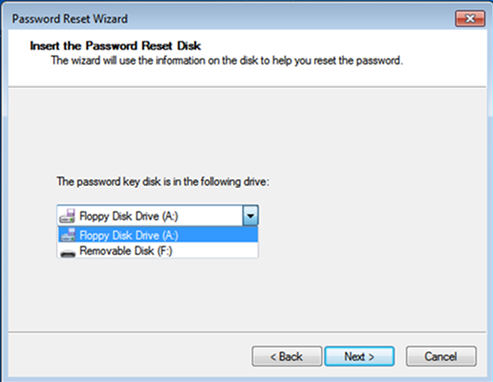 Step 3. Finally, you will be asked to type the new Windows 7 password in the next window, confirm it and don't forget to type the new password hint. Next time, you are able to use the new password to login Windows 7.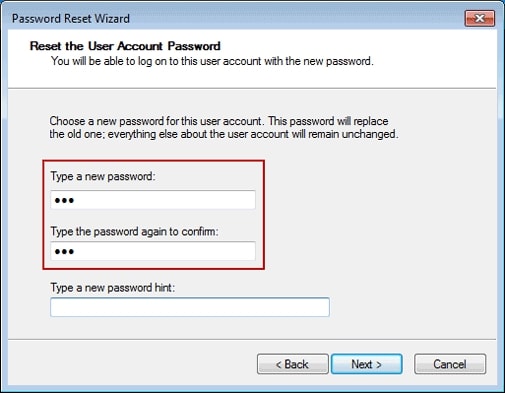 Summary
That's all about how to bypass a password on Windows 7 with disk and without disk. Don't miss how to recover password for Windows 10 and how to reset password for Windows 8 and 8.1.