5 Ways to Reset Forgotten Windows 10 Password
Windows 10 password reset is one of the needs of many Windows 10 users. Here are two important passwords you need to draw attention to, one is Administrator the other one is Microsoft. If you forget one of them it will bring you a lot of trouble. Such as you will be disabled to download App or manage your computer settings etc. In this post, we will focus on the solution to help you reset foegotten Windows 10 password for Administrator and Microsoft account.
Way 1: Reset Windows 10 Microsoft Password Online
Since the Microsoft account as the most important account in Windows 10, many users choose to use this account as login account. But don't worry, you can simply reset Microsoft password online.
Step 1: Enter Microsoft password recovery page and select " I forgot my password", click "Next".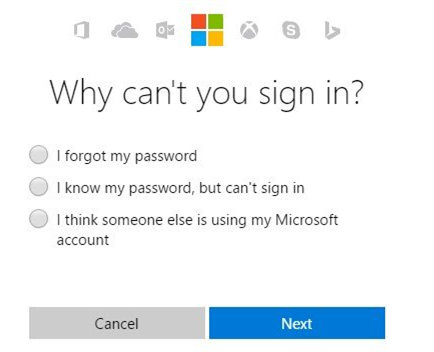 Step 2: You should enter the Email address or phone number that you used to register the Micorsoft account.
Step 3: You will get a verification code and enter it to move on, and then you are allowed to reset your Microsoft password. After you finished the process you can access your computer with the new password.
Way 2: Reset All Kinds of Passwords with PassFab 4WinKey
If you forgot the email address and phone number that you used to register Microsoft account, then the only way to reset the password us by using Windows password recovery tool. Talking about it, PassFab 4WinKey definitely will be your first choice. It was chosen by more than 100 thousand users. Furthermore, it enables you to reset all kinds of passwords.
Step 1. Download and install PassFab 4WinKey on another PC or Mac. Insert an external CD/DVD/USB flash drive to burn bootable disk.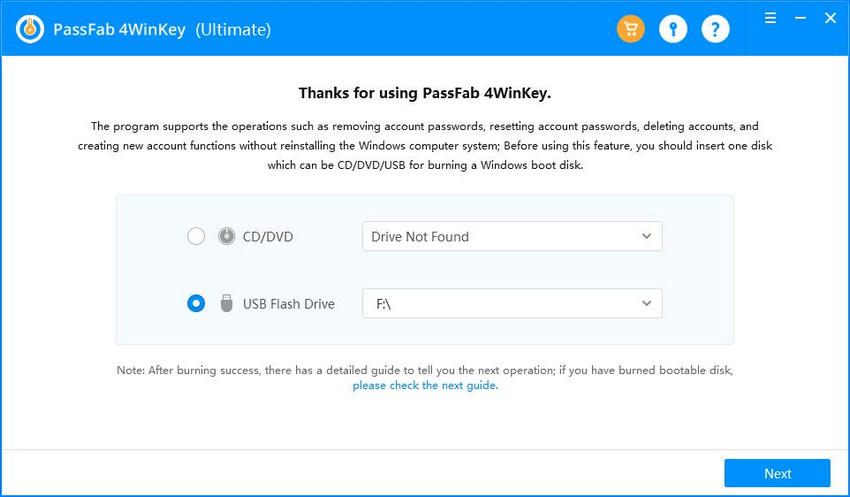 Step 2. When the bootable dive is create smoothly, connect it to your locked PC, start up your PC from the disk in BIOS.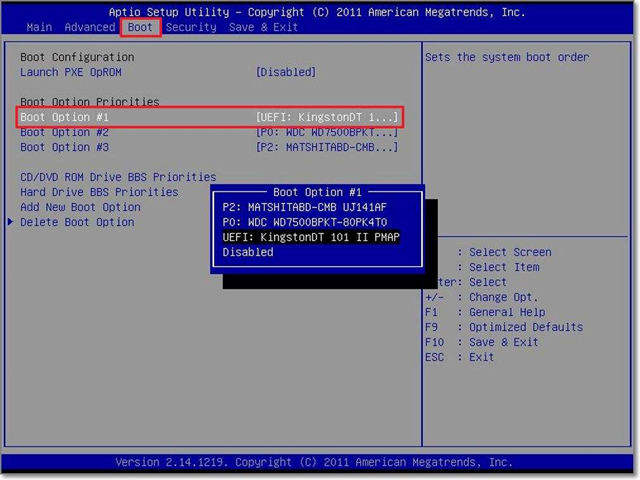 Step 3. You will see Windows password recovery interface if booted correctly, where you can choose whether to remove your password, reset your password or remove the admin account, or even create a new one.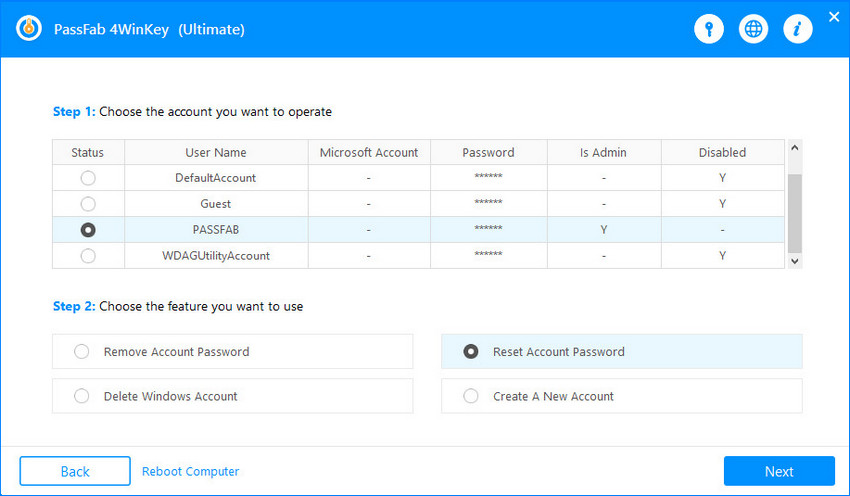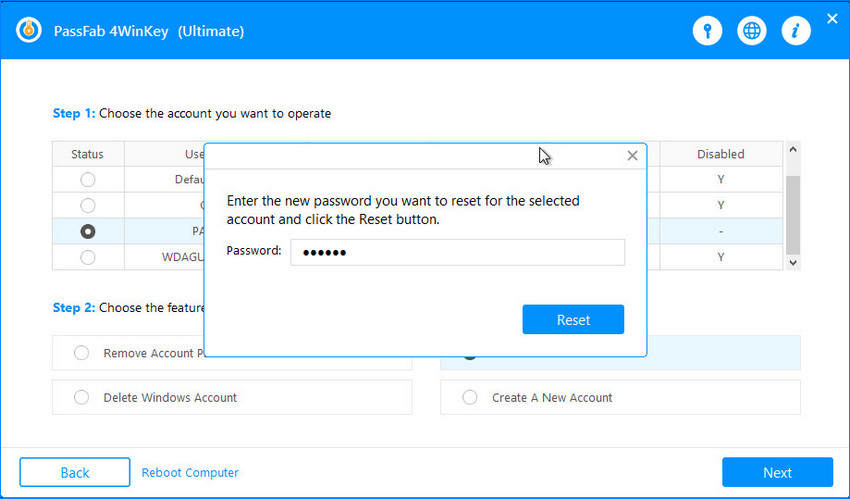 Step 4. After that, click Reboot to apply the changes made.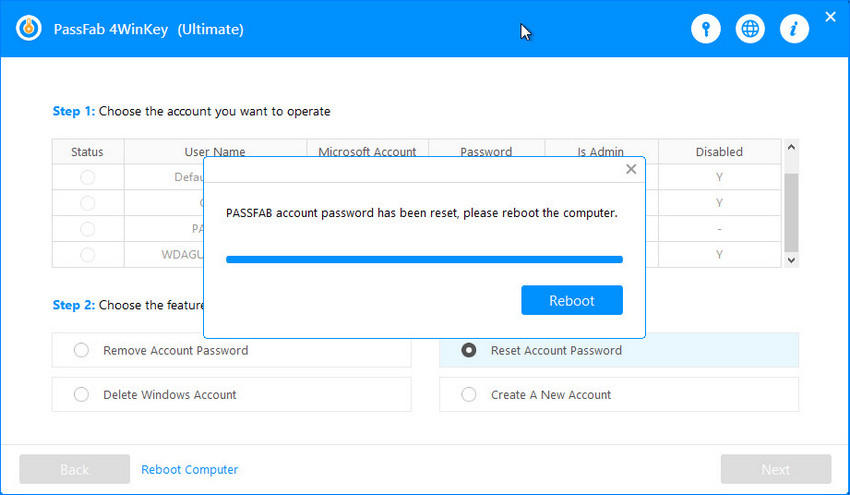 Way 3: Reset Windows 10 Password With Reset Disk
A password reset disk stores files copied from Windows 10 system that allows you to reset forgotten Windows 10 password for free on a lock screen. However, the downsides are that you must create Windows 10 password reset disk in advance and it only works with local account.
So if you are lucky to have a Windows 10 password reset disk on hand, here is what you need to do:
1. Insert the disk to your password-locked PC and enter a wrong password several times till you see Reset password option.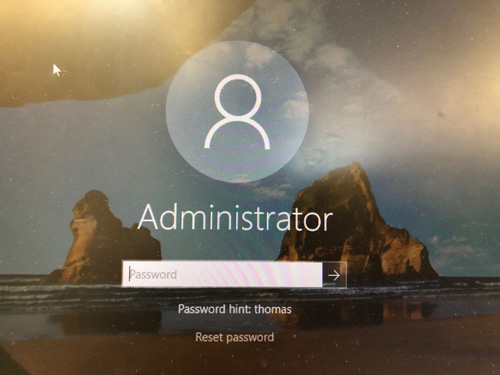 2. The Password Reset Wizard will appear, select your drive from the drop down menu and click Next.
3. Now you can type a new password to log in your Windows 10 PC.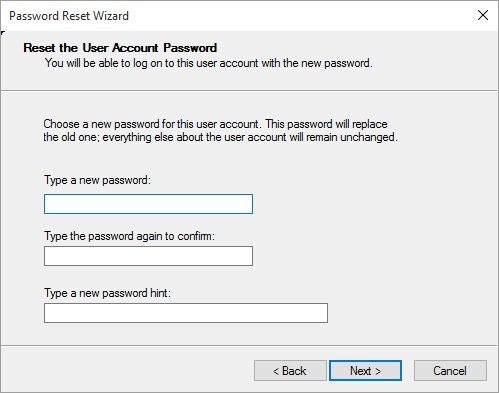 Way 4: Reset Windows 10 Password with CMD
Another way to remove forgotten Windows 10 password is using Command Prompt, however, you should have a Windows installation disk to gain access to your computer first. Below are specific steps.
1. Start by booting your computer from Windows 10 installation CD/DVD/USB drive, once the initial setup screen appears, press Shift + F10 to enter CMD.
2. Type below command after X: \Sources. Note the letter "d" represents the hard drive where you have installed Windows 10. If it's on hard drive C, replace it with "c".
copy d:\ windows \ system32 \ utilman. exe d: \
copy / y d: \ windows \ system32 \ cmd. exe d: \ windows \ system32 \ utilman. exe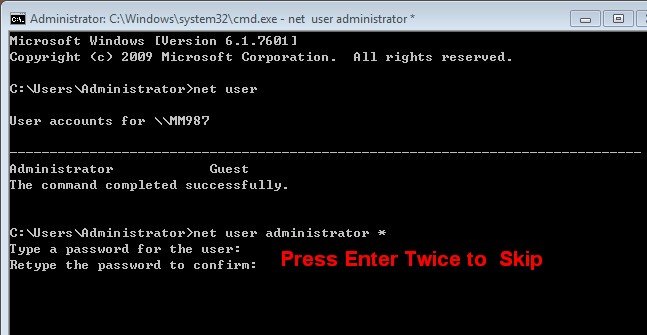 3. Now reboot your PC and Click the Ease of Access on login screen, this will bring up the CMD window.
4. Type net user administrator /active: yes and hit Enter key. Close CMD and restart your computer again. And this time, you can access the system with the hidden administrator account.


Way 5: Reset Windows 10 Password by Factory Defaults
This way is comparatively rude but direct. Once you factory reset your computer, all files will be erased including your password, which also means, you will lose all saved data. If you do not mind, here is how to bypass lost forgotten admin password in Windows 10.
1. From the locked login screen, hold the Shift key and choose Restart by clicking the power icon.
2. You will then be taken to advanced settings where you can click Troubleshoot > Reset your PC > Remove everything.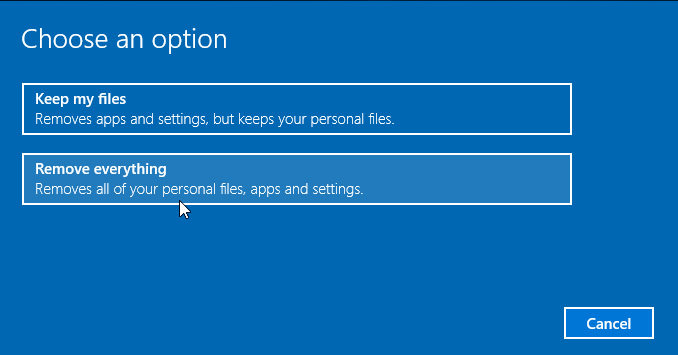 Summary
All 5 ways mentioned are worthy trying when you are locked out of Windows 10 PC for forgetting password, among which we highly recommend you to use PassFab 4WinKey - the best Windows 10 password recovery software, as it is super easy to operate and none of your data will be affected.