Forgot Windows 10 Password? How to Reset with 5 Ways
We all may have experienced before, that we accidentally lost or forgot Windows 10 login password and had no idea how to recover it. If putting the question like how to reset Windows 10 forgotten password on Google and you will undoubtedly receive various answers. To make things easier, here we have concluded top 5 ways workable in 2019 for your information.
Way 1: Change Windows 10 Password Online
Since Windows 8, people tend to use a Windows Live ID to sign in their PC, like Microsoft account, Skype account, Outlook.com. If you forgot to password, you can easily reset it in the Microsoft password recovery page. Choose the reason why you cannot login in computer, then enter the email address and verify your personal information. After that, you will be able to create a new password.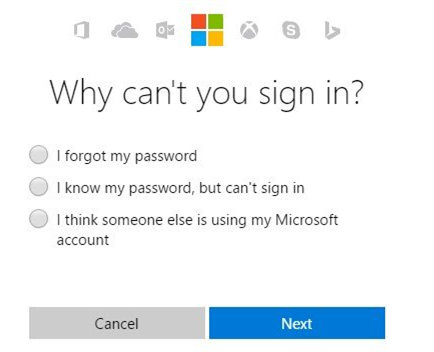 Way 2: Use Windows 10 Password Reset Disk
A password reset disk stores files copied from Windows 10 system that allows you to reset forgotten Windows 10 password for free on a lock screen. However, the downsides are that you must create Windows 10 password reset disk in advance and it only works with local account.
So if you are lucky to have a Windows 10 password reset disk on hand, here is what you need to do:
1. Insert the disk to your password-locked PC and enter a wrong password several times till you see Reset password option.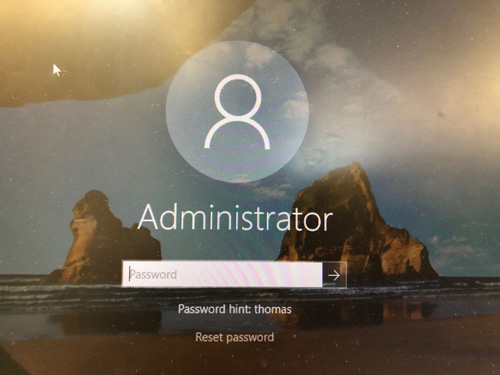 2. The Password Reset Wizard will appear, select your drive from the drop down menu and click Next.
3. Now you can type a new password to log in your Windows 10 PC.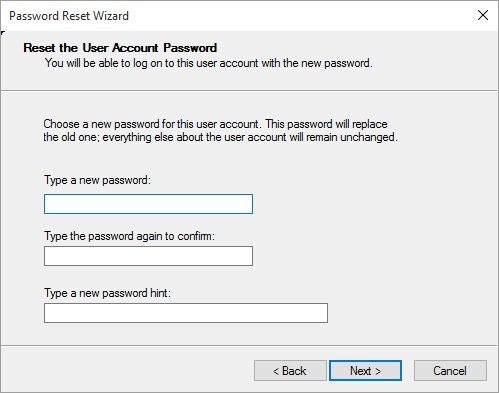 Way 3: Restore Windows 10 to Factory Defaults
This way is comparatively rude but direct. Once you factory reset your computer, all files will be erased including your password, which also means, you will lose all saved data. If you do not mind, here is how to bypass lost forgotten admin password in Windows 10.
1. From the locked login screen, hold the Shift key and choose Restart by clicking the power icon.
2. You will then be taken to advanced settings where you can click Troubleshoot > Reset your PC > Remove everything.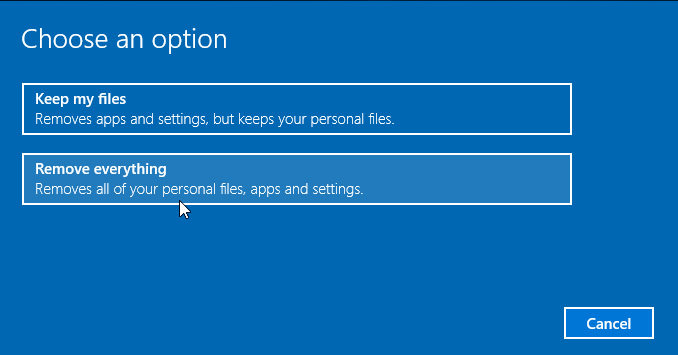 Way 4: Bypass Windows 10 Lock Screen with CMD
Another way to remove forgotten Windows 10 password is using Command Prompt, however, you should have a Windows installation disk to gain access to your computer first. Below are specific steps.
1. Start by booting your computer from Windows 10 installation CD/DVD/USB drive, once the initial setup screen appears, press Shift + F10 to enter CMD.
2. Type below command after X: \Sources. Note the letter "d" represents the hard drive where you have installed Windows 10. If it's on hard drive C, replace it with "c".
copy d:\ windows \ system32 \ utilman. exe d: \
copy / y d: \ windows \ system32 \ cmd. exe d: \ windows \ system32 \ utilman. exe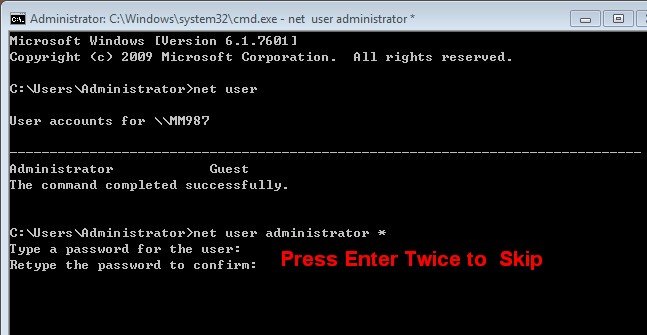 3. Now reboot your PC and Click the Ease of Access on login screen, this will bring up the CMD window.
4. Type net user administrator /active: yes and hit Enter key. Close CMD and restart your computer again. And this time, you can access the system with the hidden administrator account.


Way 5: Recover Forgotten Windows 10 Password with Third-party Tool
Last but not least, some third-party tools like PassFab 4WinKey is capable of resetting forgotten admin password on Windows 10/8.1/8/7 without losing data, and the steps are easy to follow. If none of above methods works, you might as well try PassFab 4WinKey to get the Windows 10 account back. Here is how to crack Windows 10 forgotten password with this software.
Step 1. Download and install PassFab 4WinKey on another PC. Insert an external CD/DVD/USB flash drive to burn bootable disk.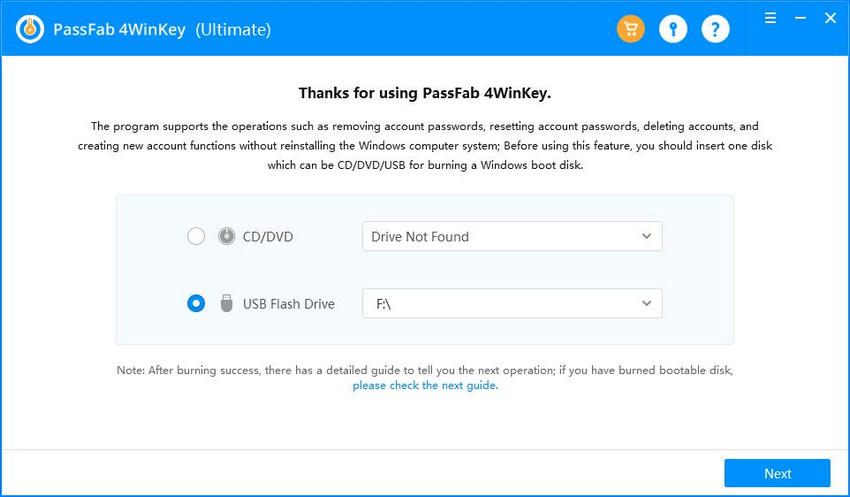 Step 2. When the bootable dive is create smoothly, connect it to your locked PC, start up your PC from the disk in BIOS.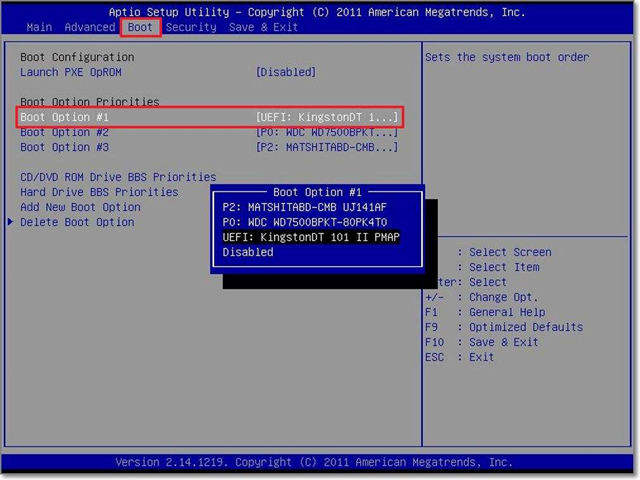 Step 3. You will see Windows password recovery interface if booted correctly, where you can choose whether to remove your password, reset your password or remove the admin account, or even create a new one.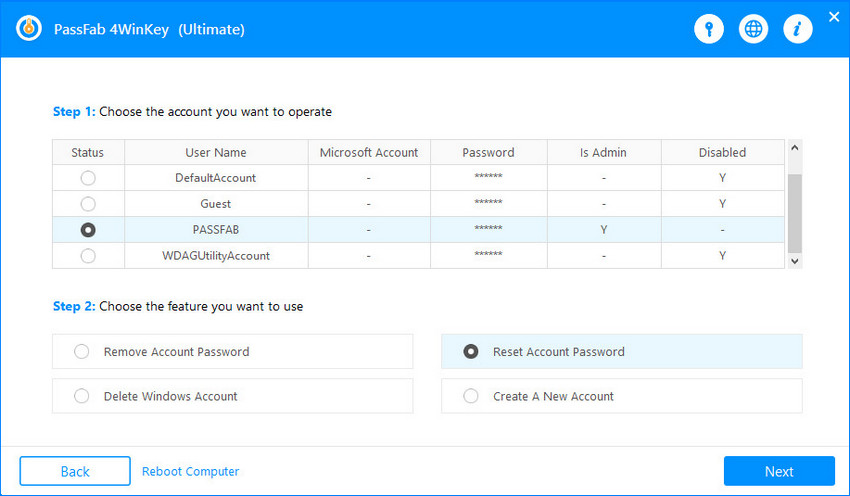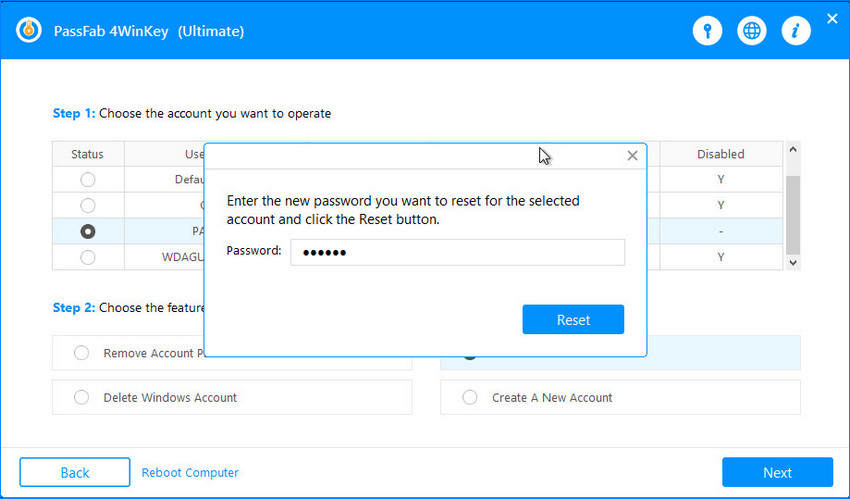 Step 4. After that, click Reboot to apply the changes made.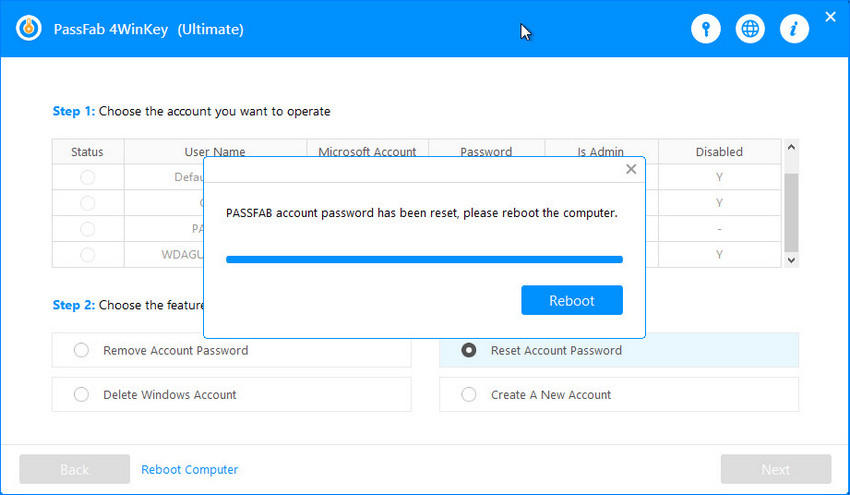 Summary
All 5 ways mentioned are worthy trying when you are locked out of Windows 10 PC for forgetting password, among which we highly recommend you to use PassFab 4WinKey - the best Windows 10 password recovery software, as it is super easy to operate and none of your data will be affected.