Windows 7 Laptop Password Forgotten! How to Regain It?
To make sure that data in our Windows 7 Lenovo/HP/ASUS/DELL/TOSHIBA/Acer laptops are safe and sound without unauthorized access, we may set our administrator password as complicated as possible. But sometimes the Windows 7 login password is just too complicated to be remembered by heart if we have not taken it down. You are really not alone if you can't recall you Windows 7 laptop password and thus fail to log in your computer even after guessing for many times. Fortunately, you don't have to feel helpless for there are several easy ways to help you get back your Windows 7 laptop/desktop admin password. This article introduces Top 2 ways on how to reset password on Windows 7 laptop with or without disk.
Way 1: Get Back Your Windows 7 Laptop Login Password Using Password Reset Disk
In case you have lost your laptop password and don't know other ways to bypass the Windows 7 password, a password reset disk at hand would be your lifesaver in some urgent and hopeless cases. It's just that you have to prepare it before you got stuck in the Windows 7 laptop password forgotten problem, and that the reset disk is only workable on your Windows 7 local users' accounts. If you do have such a disk, follow the instructions to regain access to your Windows 7 laptop.
Step 1: Type in the wrong passwords for five times and you will see the "Reset password" option available down below the password bar.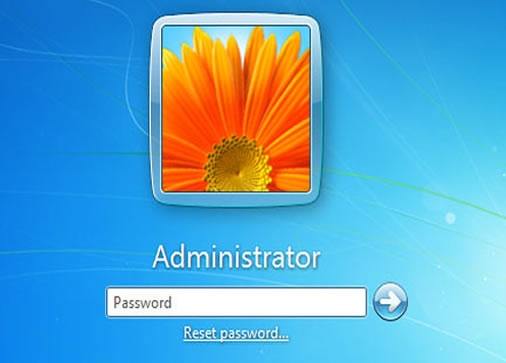 Step 2: Plug the password reset disk that you have burned before into your Windows laptop/desktop. After the "Password Reset Wizard" has been opened, you may click "Next" to continue.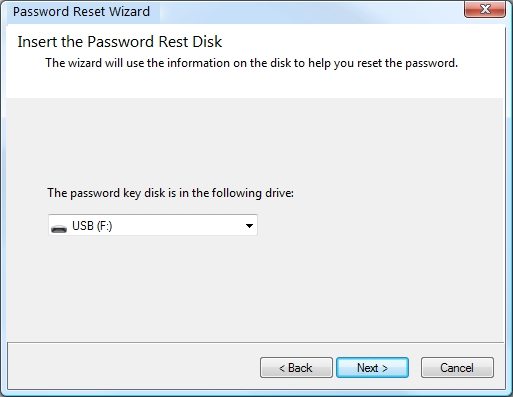 Step 3: Choose the disk from the drop-down list and type and verify a new password. You may also enter a new password hint for further reference in case you forget the password again. After that, you can get into your computer with the newly created password.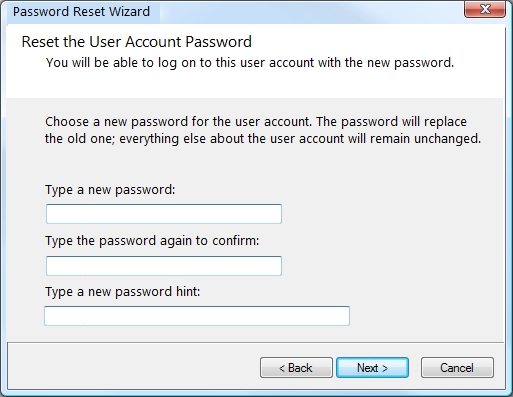 Anyway, don't be too confident in your memory. So take your password down in a notebook or in your cellphone, or burn a reset disk beforehand just in case.
Way 2: Reset Windows 7 Laptop Password via Windows Password Recovery Tool
What if you forgot the login password but you did not have a password reset disk at hand? PassFab 4WinKey is a perfect piece of software that enables you to have your Windows 7 laptop administrator or other accounts password reset without using any reset disk. Follow the instructions below to reset your laptop admin password on Windows 7 without disks.
Note: Below is the download button of PassFab 4WinKey Standard, which only supports to remove Win 7 password. In order to reset password for Windows 7, you need to upgrade Standard to Ultimate.
Step 1: On an accessible computer, download and launch PassFab 4WinKey, and use a CD/DVD or USB Drive to burn a reset disk.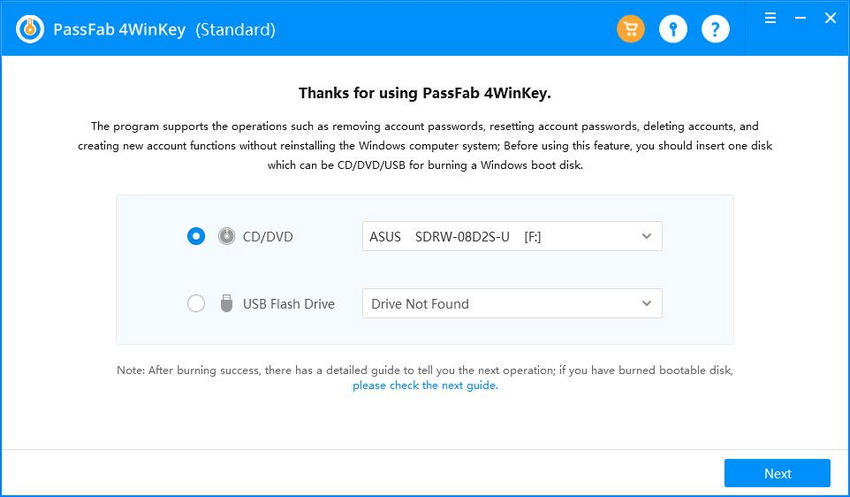 Step 2: Use the burned disk to boot your password locked computer. Then you will see the Windows password recovery interface. Just select Windows 7 installation and go ahead. Remove the local or domain password and create a new account as you need.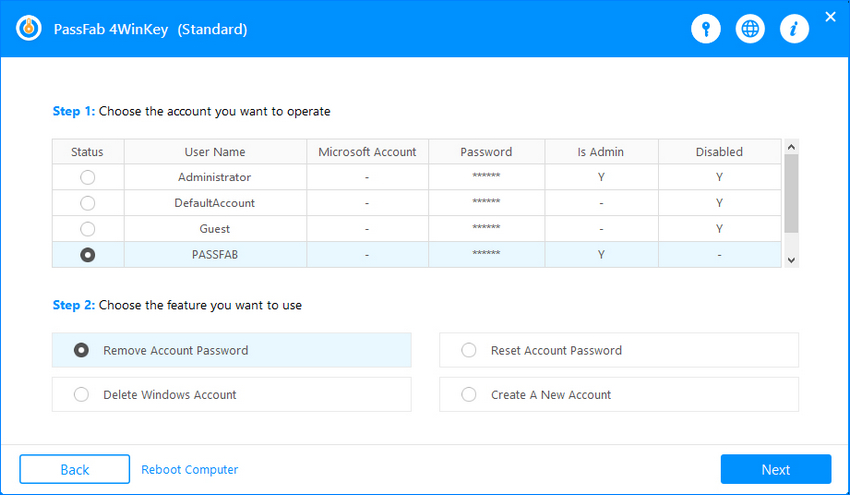 Step 3: Finally you will reset your forgotten Windows 7 laptop password in a success way.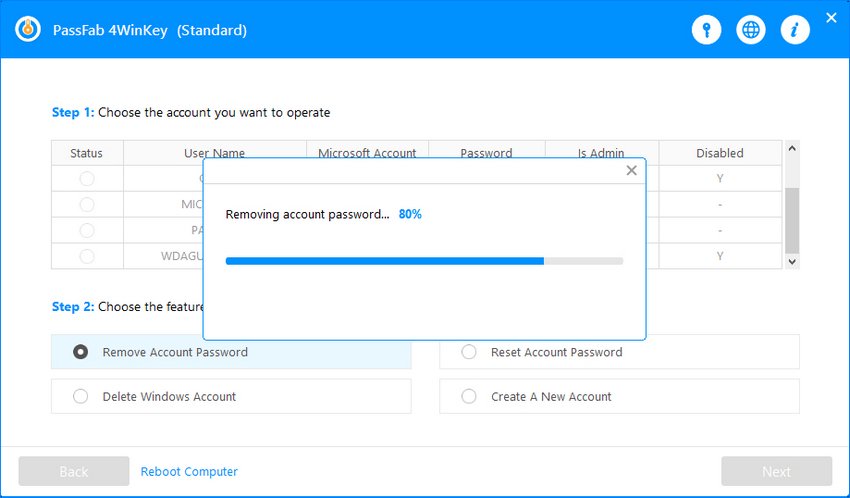 Summary
Next time when you have your laptop administrator password on Windows 7 forgotten, don't get panic, because after reading the article you have learnt two methods to recover your local or domain login password with or without password reset disk.