How to Reset Windows 7 Password without Reset Disk
A reset disk is one of the simple ways to reset the Windows 7 password as it provides an access to the local account of the computer. But the reset disk can be created only from that computer where the user forgets a password. So, how to reset Windows 7 password withour reset disk? Following the article to check them out.
Way 1. Reset Windows 7 Password by Re-install Operating System
Here is the proper guide to reset Windows 7 Password without reset disk and any software. Through re-installing an operating system, the users can reset Windows 7 password but all your data will be erased.
Step 1: To commence the password recovery process, switch on the computer. Within a few minutes, there will be an option "Starting Windows" on your screen. To power off the computer, hold the power button of your computer for a minimum of five seconds.
Step 2: Due to unexpected power loss, the computer will ask for the two option after switching on the computer. The first option that a computer will ask is "Launch Startup Repair" and another option that it will ask is "Start Normally". From two options, select the "Launch Startup Repair" as shown in the figure.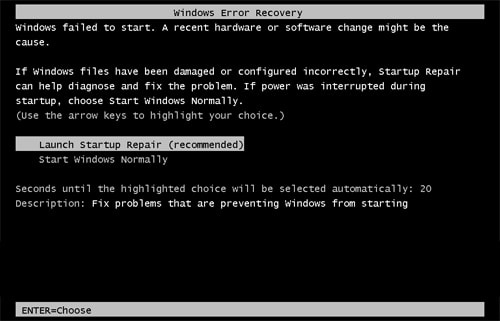 Step 3: Now, the boot process of Startup Repair will start. Within a few minutes, the computer will ask for restoring the computer. Tap on "Cancel" in this case.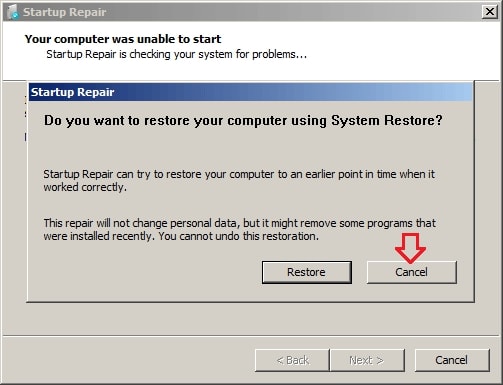 Step 4: Thereafter, the Startup Repair software starts the process of examining the log files and initiate the diagnostic tests to inspect the reason for startup failure. After a few minutes, you will get a dialog box on your computer screen which says that your computer cannot be repaired automatically with the Startup Repair. So, tap on "View problem details".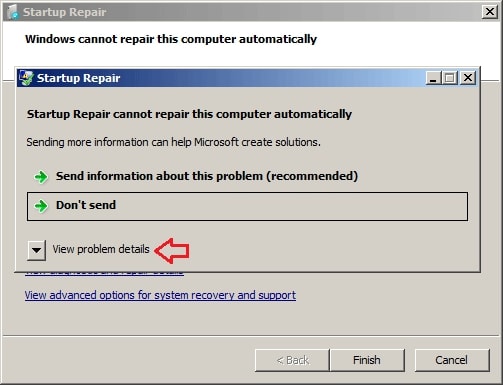 Step 5: Tap on the last link from the Detail Report to view the privacy statement.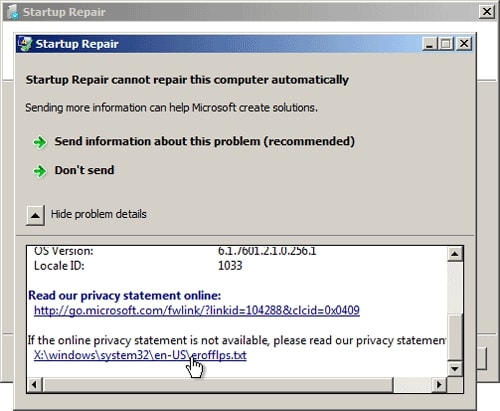 Step 6: The privacy information will be open in Notepad. In the Notepad, tap on "File" menu to select "Open" option.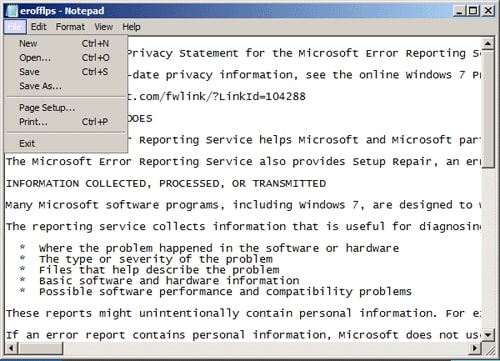 Step 7: When you open the File Dialog box, alter the "Files of type" to "All Files". Now browse the file C:\windows\system32\sethc.exe and rename it to have a backup file as shown below.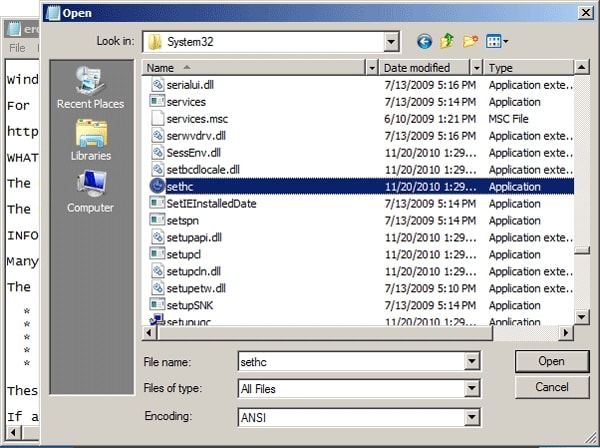 Step 8: In the same folder, search for the cmd.exe file and rename it as sethc.exe. Finally, close the box and Tap on "Finish" to restart the computer.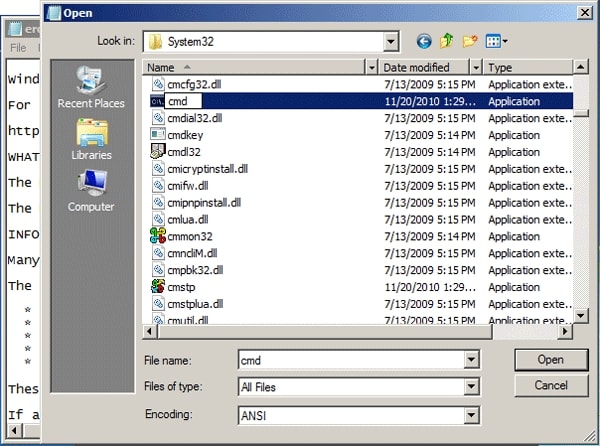 Step 9: When you reach your computer login screen, strike "Shift key" for five times to open Command Prompt. To reset computer password, type the command: net user username password. The username and password you can write according to your wish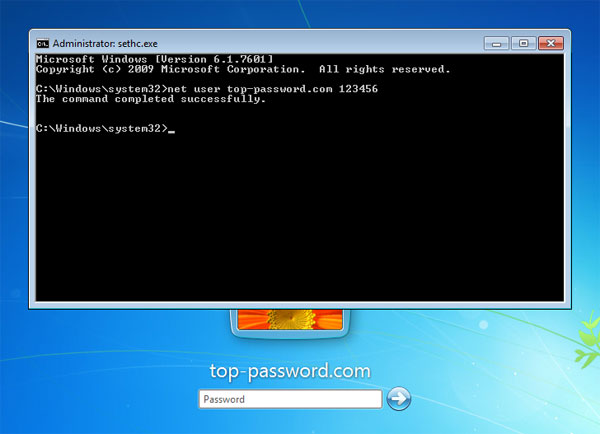 Step 10: Now close the Command prompt, you will be able to log-in into your computer.
To reset Windows 7 password with no reset disk through the re-installing operating system is not safe. Except it will erase the data as i mentioned before, it also not safe. The best way to reset Windows 7 password still using reset disk. So, here below we are providing a better way.
Note: You can create a reset disk from another accessible computer.
Way 2. Reset Windows 7 Password without Using PassFab 4WinKey
The better way to reset Windows 7 Password is taking help of Password Recovery tool. Among various Password Recovery tools, PassFab 4WinKey is an ideal one. Now, this tool allows you create reset disk from Windows and Mac both!
Follow the below steps to reset Windows 7 Password through PassFab 4WinKey.
Step 1: To begin the process, you need to download a PassFab 4WinKey from its official website on your computer. After downloading, launch the software then burn a reset disk by using USB Flash Drive or CD/DVD.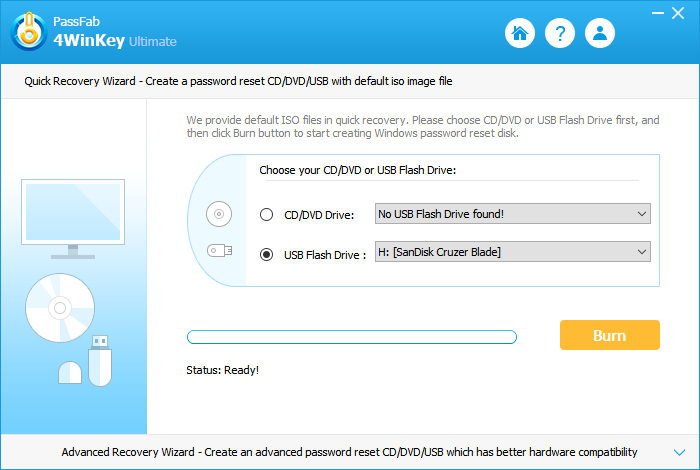 Step 2: Waiting for the process, generally it will take a few minute.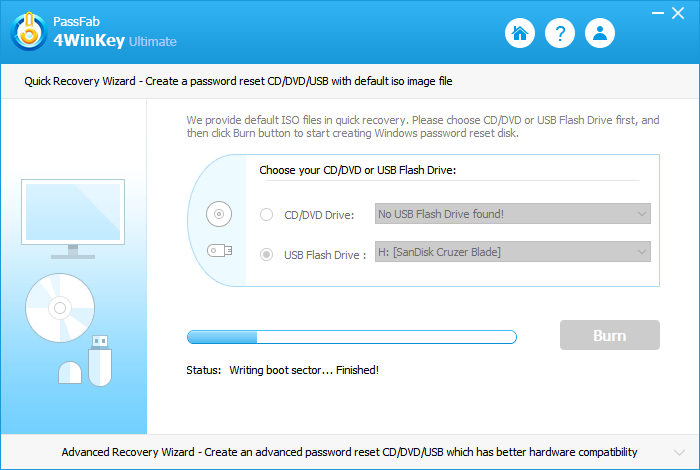 Step 3: Once your CD/DVD or USB Flash Drive was burned successful, simply click "OK" to move on.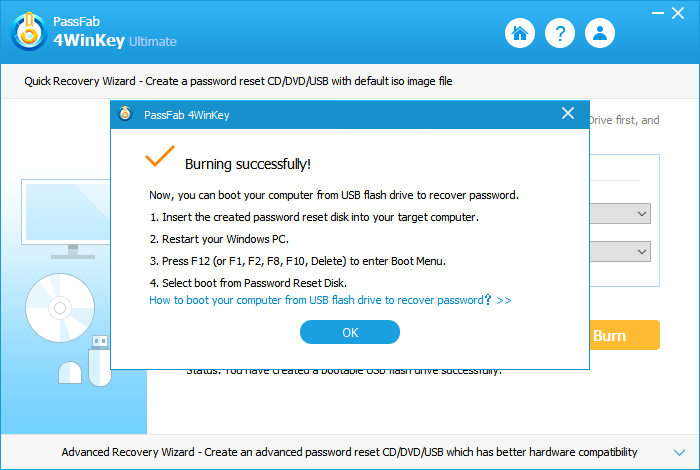 Step 4: Now, you need to insert the burned-USB flash drive to your locked computer. Restart the computer and press "F12" or "ESC" on the keyboard to enter Boot Menu interface.
Step 5: After entered Boot Menu, you will find out your inserted disk from the USB/DVD/CD name. Using arrow key to choose it and press "Enter" keyboard to boot it.
Step 6: When you see PassFab 4WinKey main-interface, select "Reset your password" option and click on "Next".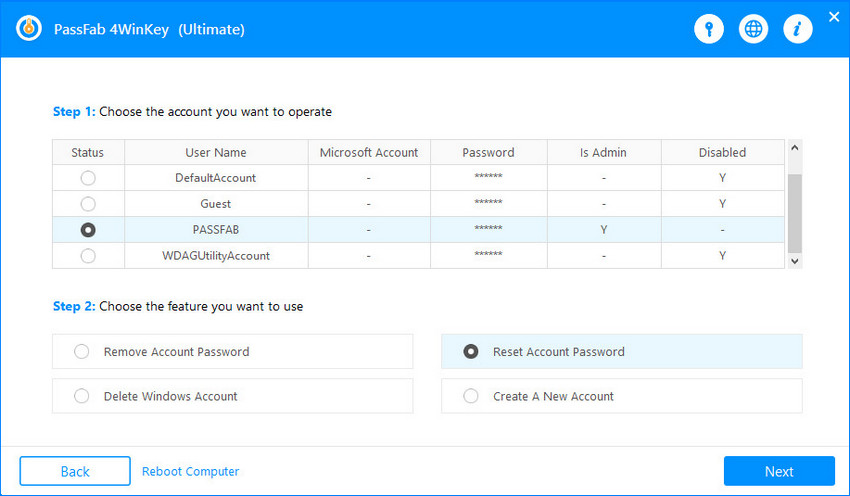 Step 7: Now, all your windows account will be displayed. Select a user account, you will see the default password. If you don't want it, just chnage it by your own. Then, click on "Next".
Step 8: Now, you will go to another interface, simply click "Reboot" to restart your computer. Then you can use your new password to log into windows system.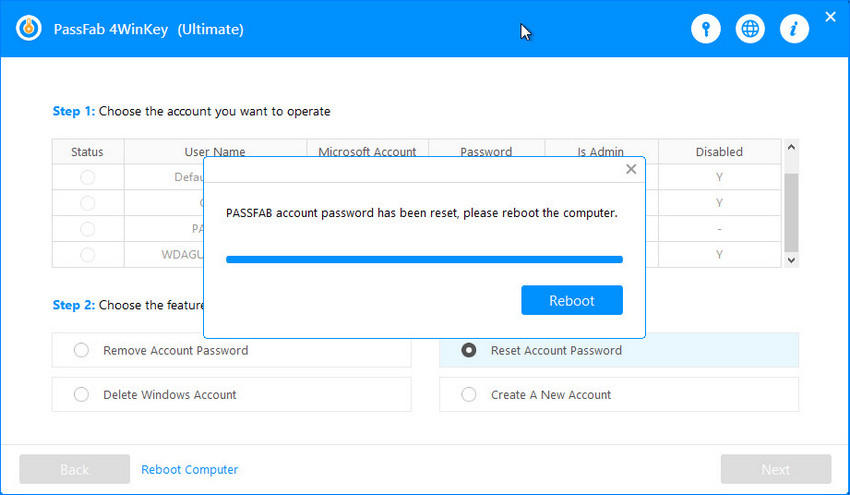 Summary
With the help of password recovery tool like PassFab 4WinKey, the Windows users can easily reset the password, except reset Windows password it can also allows you bypass Windows 7 password or reset Windows 10 password, etc. This tool is an effective one and it is secure and safe to download.