"How do I rename the local account Administrator? The person who set up my computer spelled my name incorrectly. Thanks!"
The built-in admin account is named exactly as "Administrator". It becomes indispensable to rename Administrator account as it is apparent that an account under the name of "Administrator" must be an admin account. Also, if your bought an old computer which the Admin account named other people's name. You definitely should change it. Now, if you don't know how to get it done, worry no more! Here we bring you the easiest ways to how to change admin account name on windows 8. Let's explore!
Part 1. Top 3 Free Ways to Rename Administrator Account
1. Using Windows Computer Management Utility
First and the foremost method to rename Administrator account is via Windows Computer Management Utility. Here's what you need to do.
Step 1: The easiest way to launch Computer Management Utility is, hit the right-click over "This PC" icon on your desktop screen and choose "Manage" from the appearing drop down menu.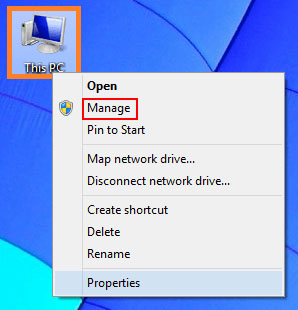 Alternatively, you can tap the "Windows" + "X" keys altogether on your keyboard then hit on "Computer Management".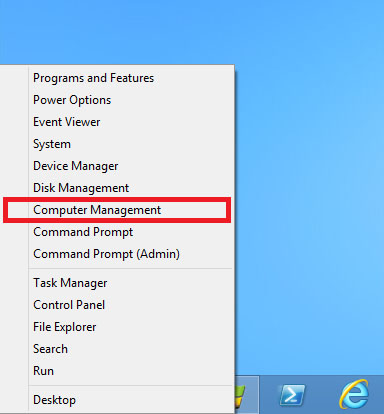 Step 2: Now, on Computer Management window, get into the "Local Users and Groups" on left followed by "Users". Then, right-click over the "Administrator" account and opt for "Rename" option.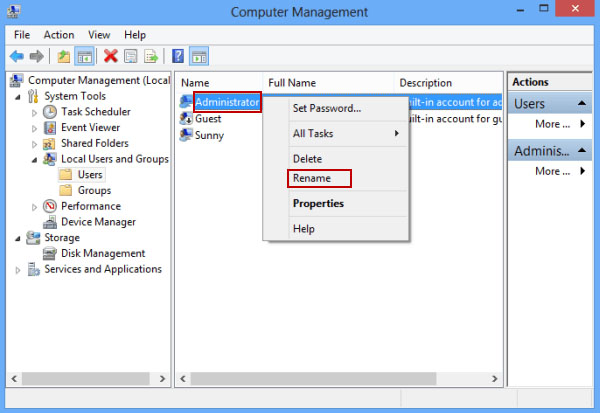 Step 3: Lastly, punch in the desired name for the admin account and hit "Enter".
2. Using Windows Group Policy
Windows Group Policy is yet another way with which you can easily accomplish the task to rename Administrator account. Let's explore the step by step on how to change account name on windows 8 using Group policies.
Step 1: First, hit the "Windows" + "R" keys at the same time to launch the run box. Now, key in "gpedit.msc" in the text field and hit "Enter".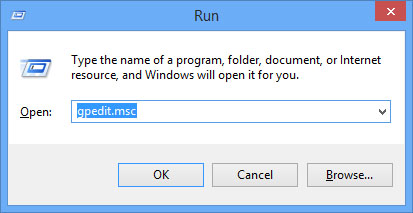 Step 2: Now, get into the Computer Configurations > Windows Settings > Security Settings > Local Policies > Security Options. Then you need to locate the "Accounts: Rename Administrator account" policy and double tap on it.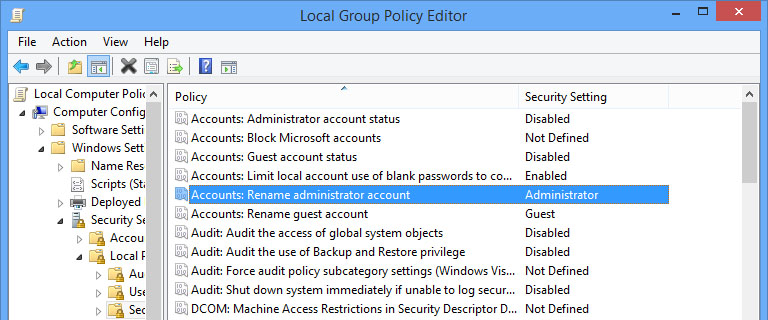 Step 3: Lastly, on the appearing window, enter the new name for the admin account and hit "OK" button at the bottom.
3. Using Command Prompt (Admin)
Next up on how to change admin account name on windows 8 is with the help of the Command Prompt (Admin). Here's the step by step tutorial to rename Administrator account.
Step 1: You need to launch the secret start menu by tapping the "Windows" + "X" keys simultaneously on your keyboard and then opt for the "Command Prompt (Admin)".
Step 2: Once you have the Command Prompt up and running with Admin privileges, you need to execute the command line mentioned below:
wmic useraccount where name='Administrator' call rename name='newUserName'


Part 2. How to Reset Administrator Password If Forgotten
In the previous section of the article, we came across the detailed ways on how to rename an Admin account password. But if you're just not able to sign in to your Admin account or have forgotten its password? How will then log into an Admin account to rename it? Well, in such a scenario, you need to reset Administrator password and then proceed to rename an admin account password. Thereby, in this section of the article we'll discuss about how to reset admin account password via the freeways.
1. Reset Admin password using Elevated Command Prompt
This first freeway to reset admin password using Elevated Command Prompt is quite tricky. You need to be very careful while following the steps mentioned here as these involve several risks if you're not a tech savvy person. Here's the tutorial for your reference.
Step 1: When you're locked out of admin account and are on the login screen, tap the "Power" button. Hold down the "Shift" key and then select "Restart" option. Ensure not to release the Shift key until you get to see the Windows Recovery boot screen.
Step 2: Now, opt in for "Troubleshoot", followed by "Advanced Options" and then, select "Command Prompt" afterwards.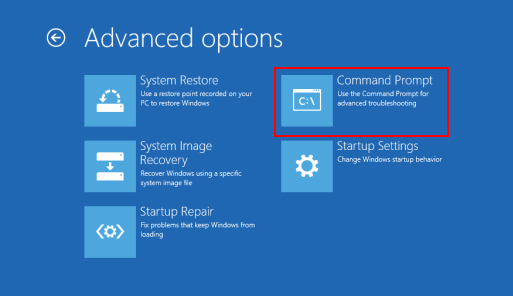 Step 3: Once you have command prompt on your screen, you need to execute the following commands [without quotes] and hit "Enter" after each one.
"D:"
"cd Windows"
"cd System32"
"ren Utilman.exe Utilman.exe.old"
"copy cmd.exe Utilman.exe"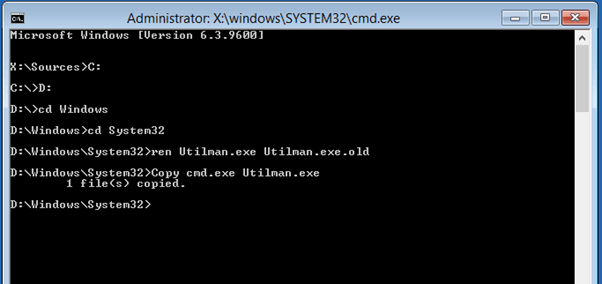 Step 4: Reboot your PC now. Then, push the "Utility Manager" icon when you get on the login screen to launch the command prompt. Subsequently, perform the below mentioned command followed by "Enter".
"net user Administrator Welcome@123"
2. Using Password Recovery Disk
Next viable option to reset the default Administrator password is via the Password Recovery disk. For this, it is vital to have a password recovery disk made prior to losing access to the Administrator account.
Step 1: On the login in screen, punch is several wrong password attempts till you see Reset Password link below it. Once you see it, insert the password recovery disk into the PC and hit on "Reset Password" link.
Step 2: On the Password Reset wizard, hit "Next" and then pick the recovery drive followed by "Next". You can now set a new password now. Hit "Next" when done, followed by "Finish" button. That's it, you're all sorted.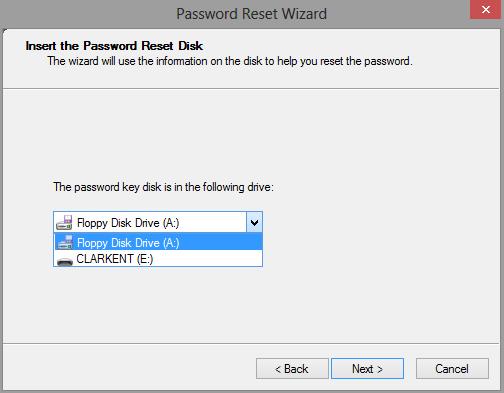 Recommended Way: PassFab 4WinKey
Though the free ways to reset default Administrator password does works but by making use of them you'll put your entire system at risk. Your operating system may get corrupted or perhaps, may end up losing all your data. Therefore, for your convenience, we bring you the most feasible and trustworthy solution to reset the Administrator password. You can also create an admin account or change / remove the password of any other user account / Microsoft account as well. With PassFab 4Winkey, the process is as simple as 1-2-3 thing. Thus, opting for PassFab 4WinKey seems to be the lucrative deal for you.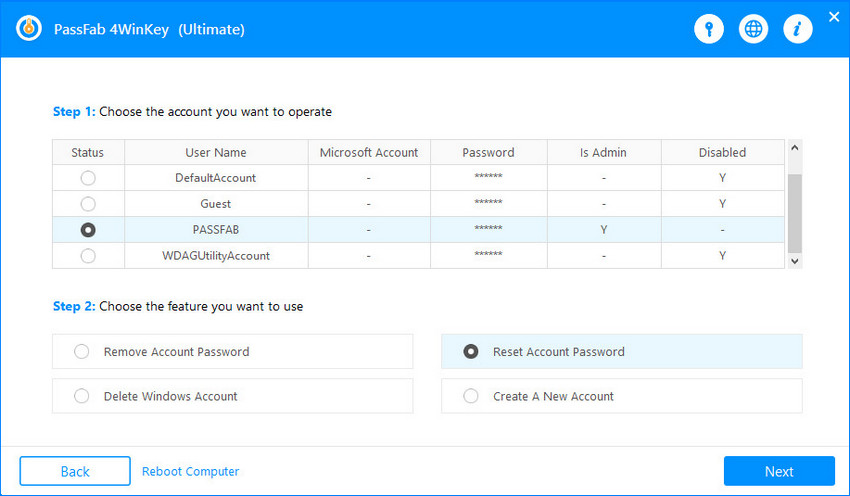 Final Verdict
After discussing the topic in great detail, it is evident that there's no rocket science involved when it comes to rename Administrator account in windows 8/8.1. But it does becomes tricky when you don't have access to admin account or have forgotten the admin password. In such a case, PassFab 4WinKey undoubtedly will help you with the best. And that too, without running the risk of losing your data whatsoever.