3 Easy Methods to Reset Windows 8 Admin Password
So if you are trying hard to log into your Windows 8 admin password and keeps on failing there is no need to panic. The main reason behind this failure is that you have forgotten your admin password and now you have to reset Windows 8 admin password to get back to your account. We are told again and again to keep our password strong and complex so that our data keeps away from illegal access but this strong and complex password makes it hard to remember. We are humans and everyone forgets things now and then, most important things in some cases. So if you have forgotten password and now decided to reset admin password on Windows 8, here is your chance to get back access. You just need to select a procedure and go with it.
A number of solutions are available for how to reset administrator password Windows 8, but we have enlisted the most recent and easy methods.
Part 1: Reset Windows 8 Admin Password with PassFab 4WinKey
If you want to save your time with 100 percent recovery result, we recommend you to use PassFab 4WinKey. This is a recovery tool that has been used widely for Windows admin password recovery purpose. PassFab 4WinKey can easily recover any Windows account password in a few minutes. No need to reformat or reinstall system. You don't need any expert to use this program, just follow the simple steps below and get access back to your computer.
1. Open PassFab 4WinKey and select any media on which you want to burn (CD, DVD, USB). Here we are using USB.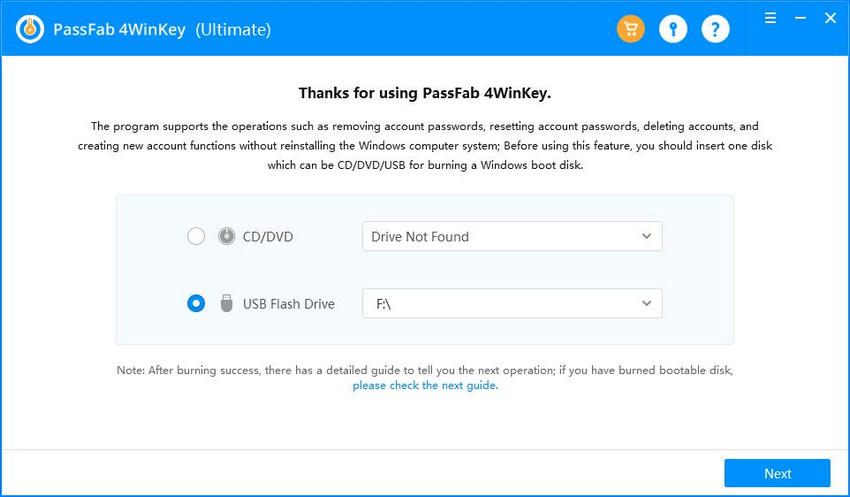 2. After clicking on "Burn", software will prompt about formatting your USB. Click "Yes" and burning will start. It will take some time to burn your drive but as burning completes it will prompt success message on your screen.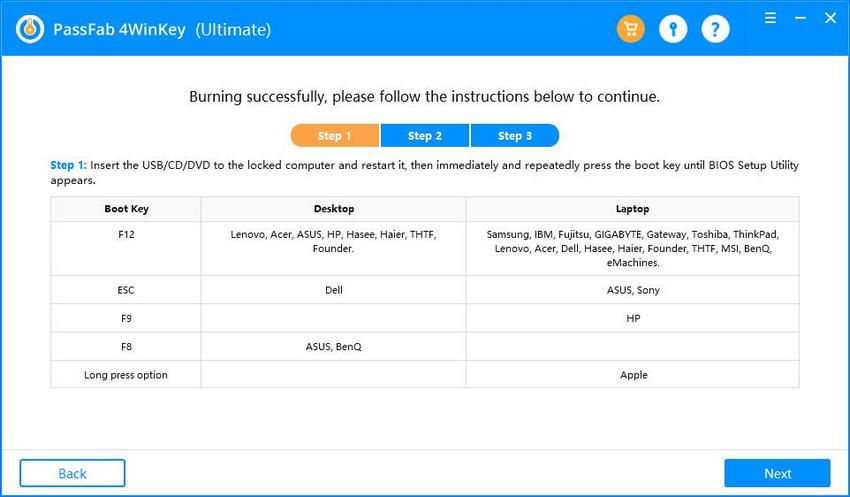 3. Now reboot your system and let it boot from your media that you have just burned. After successful boot you will see a list of options including your USB/DVD/CD drive name. Locate and select your media.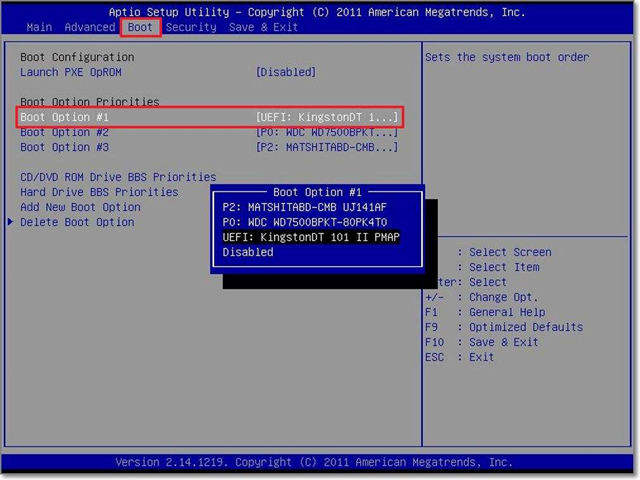 4. Once you've entered the locked Windows from boot disk successfully you can change password as well. Now select your Operating system and click "Reset password".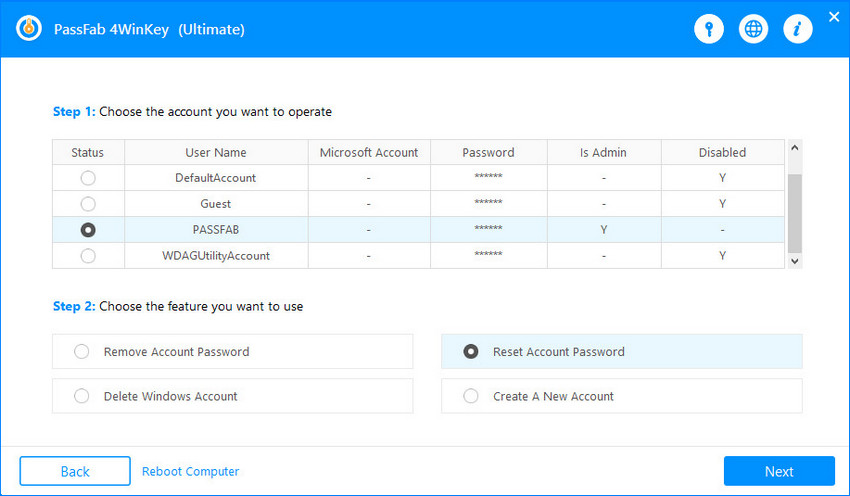 5. After that you will see list of usernames. Go find yours and select and add new password in the box given below and press "Next".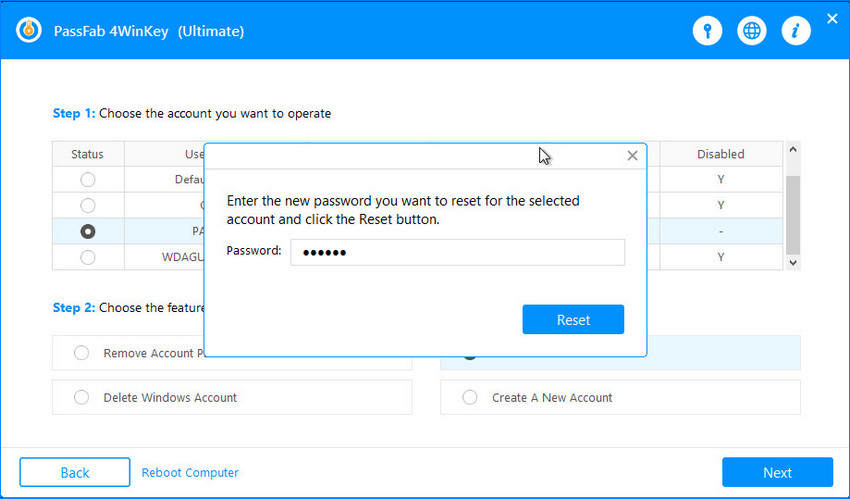 6. After successful resetting click "Reboot" and sign in with your new password. Don't forget to remove media before rebooting.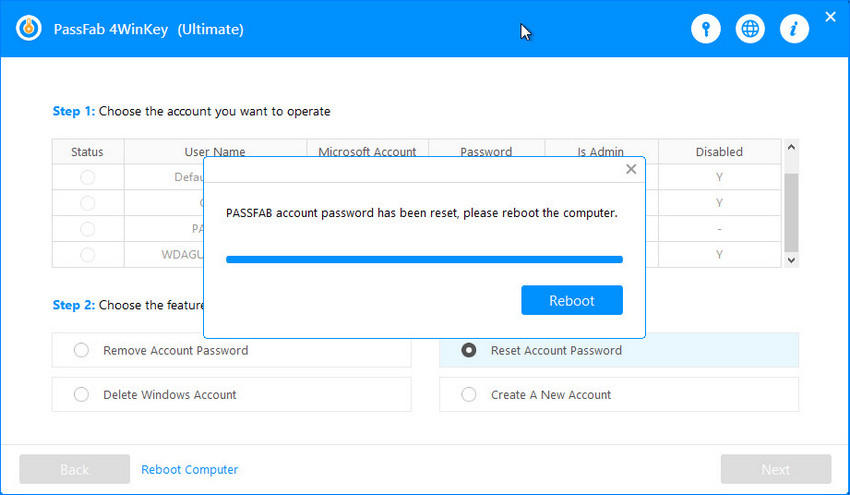 Part 2. Reset Windows 8 Admin Password with Other Options
Solution 1: Reset Windows 8 Admin Password with Password Reset Disk
If you are one of those people who creates reset disk as they setup their computer, you are no less than a savage. This the situation where you will see that how password reset disk saves your time. Just go step by step. Just go step by step:
1. Enter any password that you remember in password field and press Enter.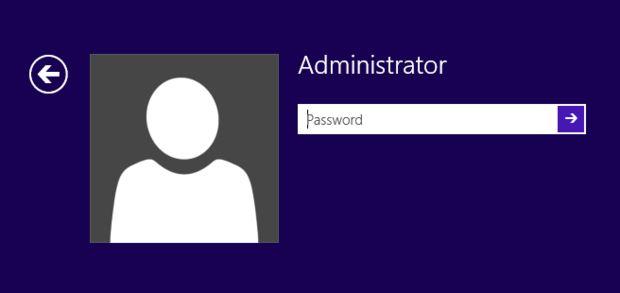 2. System will generate error message that "Password is incorrect" but don't worry again press Enter.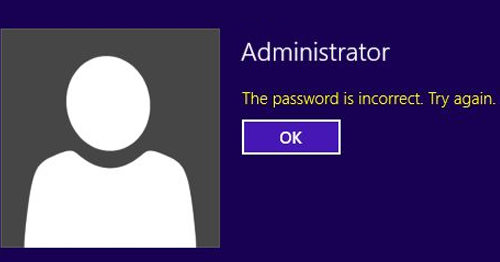 3. Hint will be shown along with the password reset link.


4.Now plug-in the disk that you created for resetting password. Now select reset password option. Password Reset wizard will be started as you press reset password. Click "Next" from the wizard.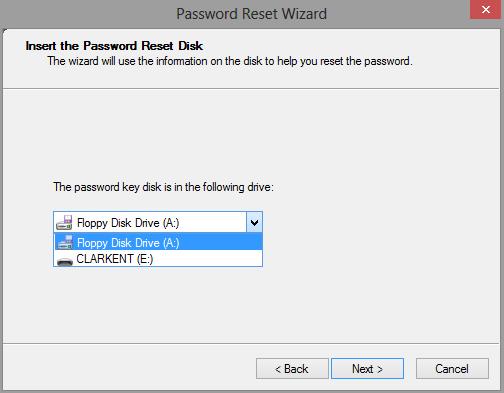 5.Now you will be asked to select drive which contains reset password information. Select your remove-able device and click "Next".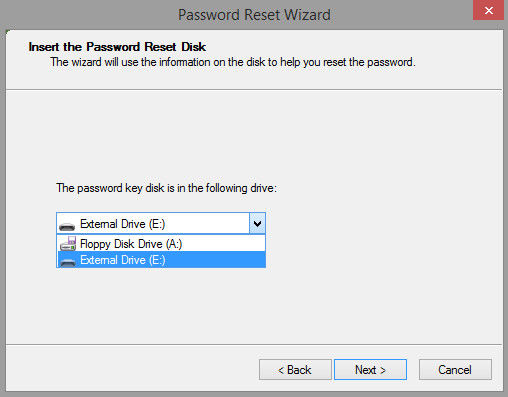 6.If your disk contains information regarding password you will be asked to setup a new password. After setting new password click "Next".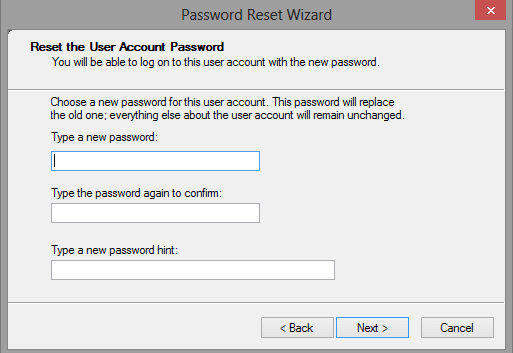 7.Your password has been changed successfully. Now you can log into your computer with new password.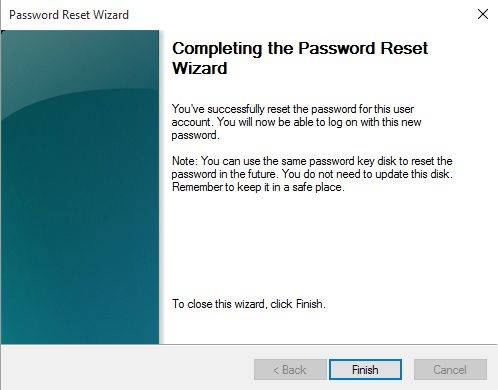 Problem with this solution is that only a handful of people know about password reset disk and among them some don't find it useful to create, so if you don't have it don't worry we are not finished giving solutions.
Solution 2: Reset Windows 8 Admin Password with Command Prompt
Another option for Windows 8 administrator password reset is using command prompt (CMD). If you are not aware of CMD's interface don't worry its really simple. you will be needing Windows 8 DVD or burned on flash. Just go step by step:
1.Insert DVD in DVD ROM or flash in USB port and restart system. System will boot from DVD and will ask you to select language and keyboard layout.
2.After choosing, you will see "Troubleshoot" option.
3.Now select "Advanced options" in Troubleshoot screen.
4.Click on Command Prompt from the options. CMD will pop up.
5.Type your drive name where your OS was installed by default it is in C so type "c:" (without inverted commas).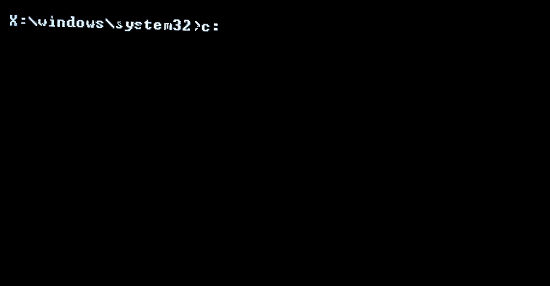 Note: For every command in CMD don't use inverted commas. These are placed to differentiate commands from text.
6. Now type "cd Windows" and press enter.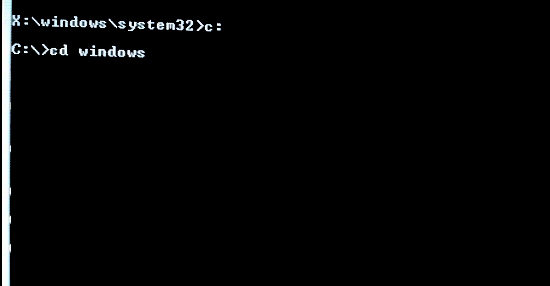 7. Now type "cd system32" and press enter.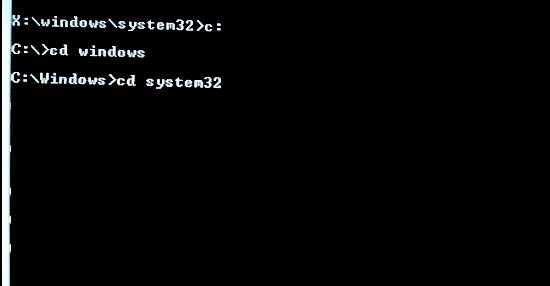 8.Now type "copy cmd.exe cmd.exe.cmd2". Press enter. You should now see 1 file copy confirmation.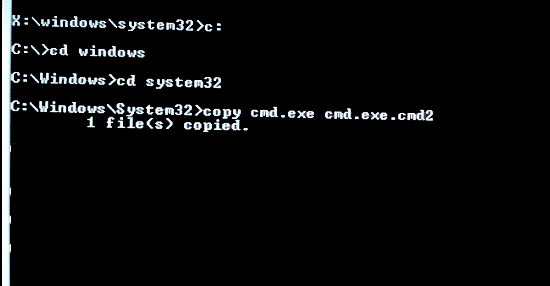 9. Then type "copy Utilman.exe Utilman.exe.Utilman2" and press enter. You should now see another file copy confirmation.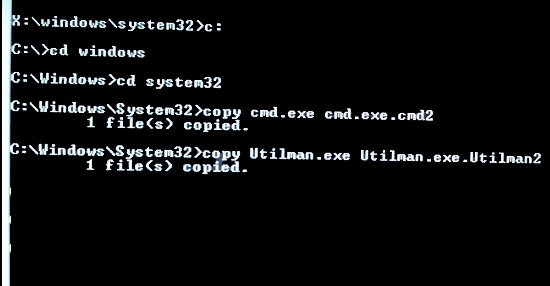 10. Now type "del Utilman.exe" press enter. Again type "ren cmd.exe Utilma.exe" and press enter.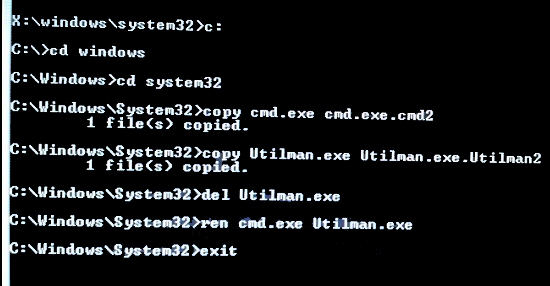 11. Now remove DVD or flash from which you booted in 1st step and restart your PC.
12. Once login screen appears click "Ease Access icon" on bottom left corner of your screen which will open CMD again.
13. Now type "net user" and press enter.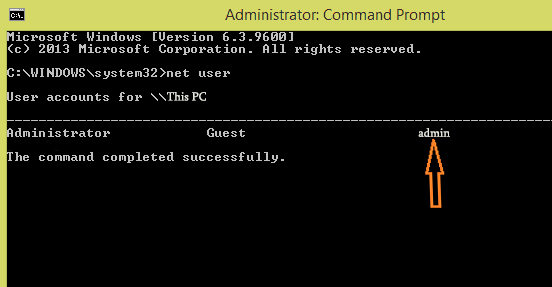 14.You will see name(s) of your account(s). Now type "net user account_name *" (account_name the name appears on screen, in my case its admin) and press enter.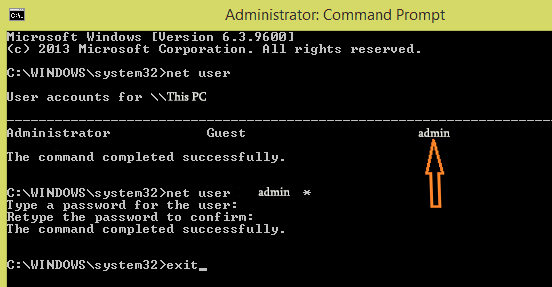 15.You will be asked to type and retype your new password. Type password and close CMD.
16.Now you can login with your new password.
Resetting password from CMD is a lengthy process but not difficult. You can't just leave any step.
Now with these solutions especially with PassFab 4WinKey it is easy to reset Windows 8 admin password. Now you can also use complex and strong passwords to secure your files without any fear of losing password. As many of the tools available in market are not up-to-date but PassFab 4WinKey comes with latest features that helps to create your own password in no time.