How to Bypass Administrator Password on Windows 10/8/7
"I forgot my Administrator password, can't find the paper I wrote it on and can't get into BIOS. How can I bypass the administrator password?"
Forgot Windows Admin password is a trouble thing. Becasue you are unable to access your computer if you set Administrator account as login password. Moreover, your Windows system will disable most features. You may be wondering if different versions of Windows bypass passwords in the same way. Honestly, there is no difference. Without any delay, let's follow the post to learn how to bypass your Administrator password on Windows 10/8/7.
Method 1. Free Ways to Bypass Administrator Password on Windows 10/8/7
Before you try the ways below, we have to tell you that it only suits for those users who didn't forget their old Administrator password. If you have forgotten the password please read part 2 directly.
1. Use Windows Local Administrator Password
Windows Local Administrator is an in-built tool that you can use to retrieve your password.
Step 1: Open your login screen and press "Windows logo key" + "R" to open Run dialog box. Write netplwiz and click enter.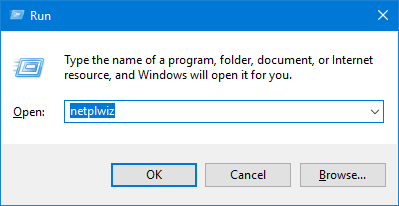 Step 2: Uncheck the box - Users must enter a username and password to use this computer. Scroll down and click on Apply.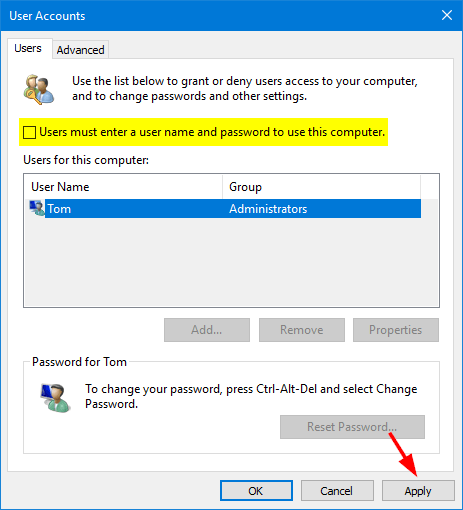 Step 3: It will lead you to the Set New Password dialogue box. Type in a new password and click OK. Every time you log in, you'll be directed to the local administrator account, using which you'll be able to login without entering the password.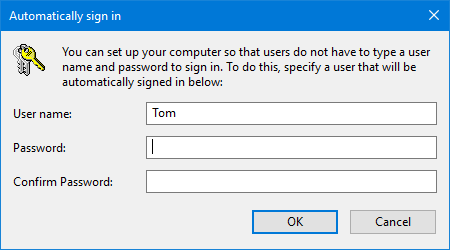 2. Use Super Administrator Account
Many people don't know about it but you can bypass admin password using the Super Administrator Account, which is available in every Windows version.
Switch off your locked computer and switch it on the again, so that the startup welcome screen appears. Press Shift key five times, which will activate the Super Administrator Account. Click on the account and go to the Control Panel. Change the password and reboot your computer.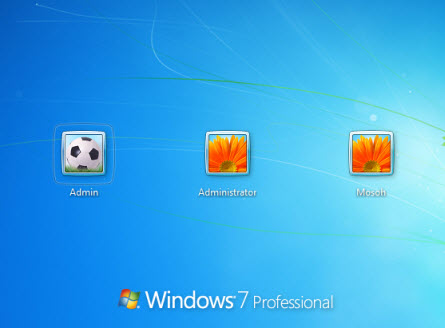 Out of all the methods discussed in the article, PassFab 4WinKey is the easiest to use and most convenient. It's the best Windows password tool that you can get, and ensures you can recover all the files you need, through different ways. For instance, you can use a CD/DVD to reset your password.
Method 2. Bypass Administrator Password on Windows 10/8/7 with PassFab 4Winkey
PassFab 4WinKey is one of the most popular Windows password recovery tools that can used to bypass Admin password on all Windows versions. By using it, you can solve your Windiows password problem within few minuntes and keep your data 100% secure. Furthermore, you are allowed to create the bootable disk on Mac now.
Follow the steps below to get started:
Step 1: Donwload PassFab 4WinKey on your computer, a dialogue box will appear on your screen. In the first part, choose the boot media - USB drive or CD/DVD.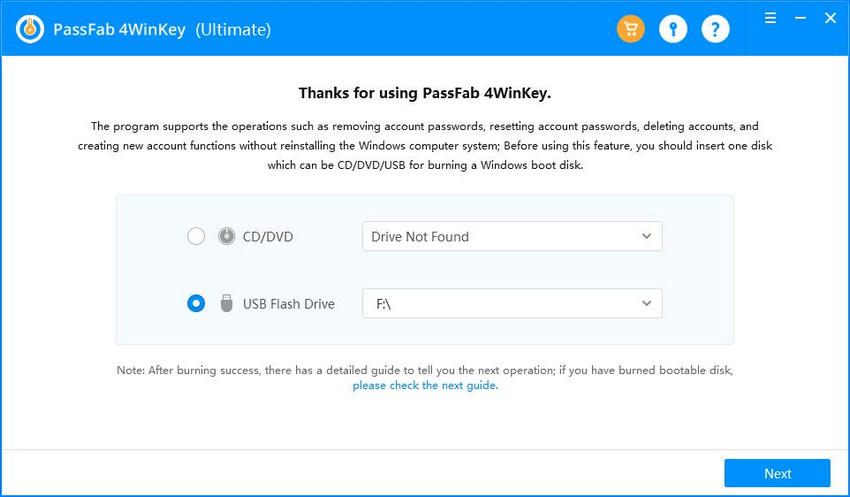 Step 2: Click on "Burn" another dialogue box will appear to alert you that everything stored on the USB drive will be erased. In case you have any important information, store it at a different location beforehand.
Step 3: Once the burning process is complete, eject the CD/DVD or USB drive and insert it in your computer.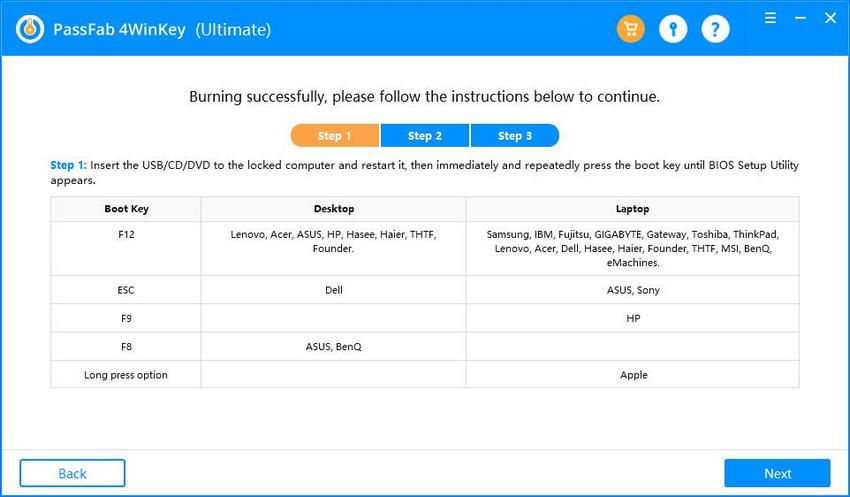 Step 4: Press "F12" to open Boot Menu and choose the bootable disk to be first operity. And then exit BIOS and restart your computer again.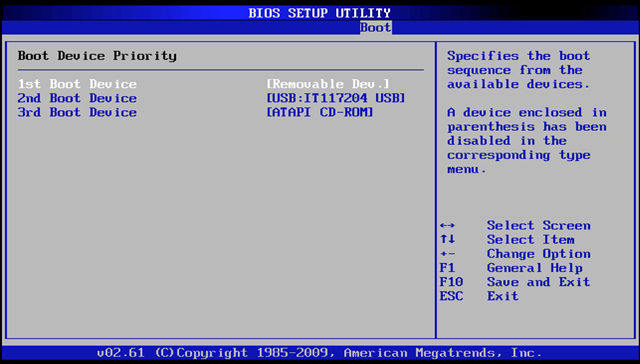 Step 5. You will see 4WinKey interface. Choose your Windows system and then "Reset your password" option. Then choose your locked account and begin to bypass Windows password.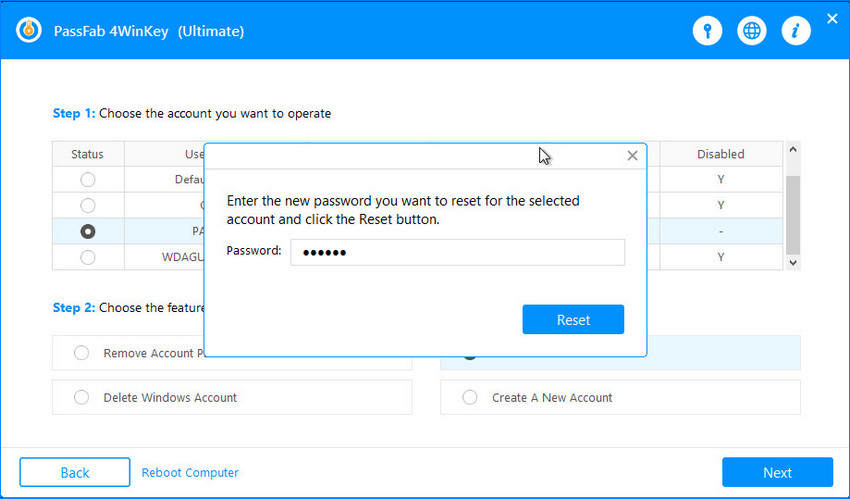 The software will do what it has to and inform you once the process is done. Then eject the CD/DVD, or USB Drive and restart your computer. You will be able to log into your computer without a password.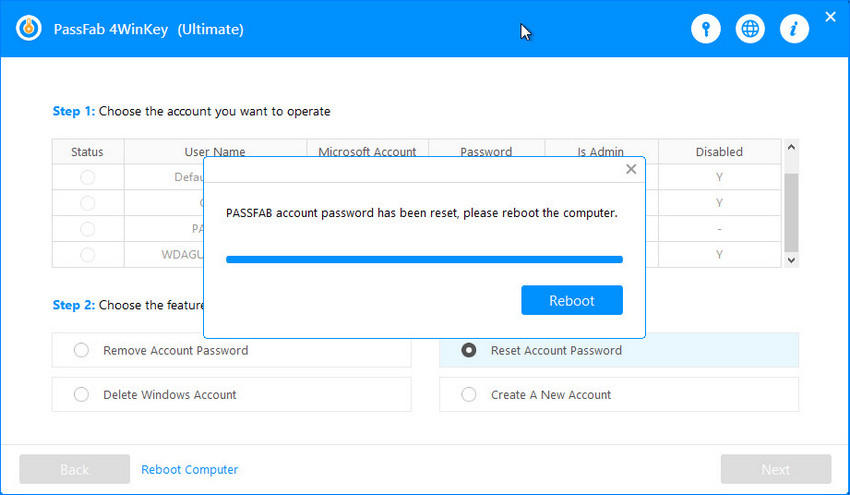 Here is the video for you.
Conclusion
We've gathered 3 efficient ways for you to bypass Administrator password on all Windows version. I believe you mnust solved your problem now. Except bypass Administrator password, PassFab 4WinKey can also help you reset Microsoft password on Windows 10. Please let us know if you have any further question.