"Lost password to the home group, need to reset or change it."
Homegroup is basically a group of computers or devices that are running on the Windows operating system and connected on the same local area network. Using Homegroup function on Windows, you can share hardware resources as well data from one computer to another on the same LAN connection. Like any other network, Homegroup can also be secured by a password which is used to connect to the network. If you lost the password how to change it? You can follow this article to know how to change homegroup password in Windows 7, 8, and 10.
Part 1. How to Change Windows 7/8/10 Homegroup Password
Changing the Homegroup password is not rocket science. There are a couple steps that you have followed in order to change homegroup password on Windows.
Step 1: First of all, you have to open the File Explorer on your Windows computer, you can simply open it by clicking on its icon on the taskbar or by opening My Computer or My PC.
Step 2: Now, you have to right-click on the "Homegroup" at the left pane of the File Explorer and choose "Change HomeGroup settings".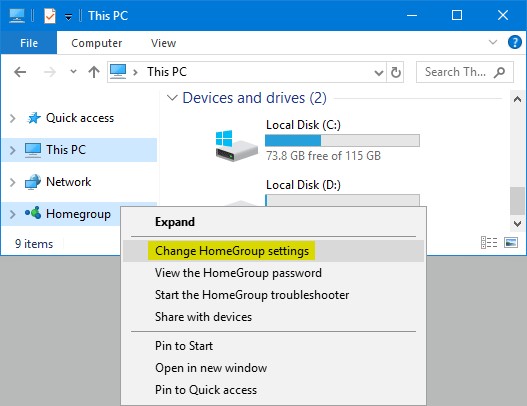 Step 3: Homegroup Window interface will appear, click on the "Change the password" link under the Other homegroup action category.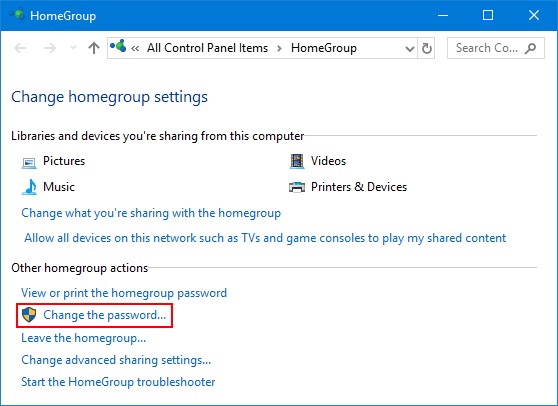 Step 4: After that, change your Homegroup password interface will appear, click on the "Change the password button" and type your own password or use the password showing in the text bar by default.

Step 5: once you enter the password, click on the "Next" button. Note down the password and hit on the "Finish" button.
By following the above step by step guide, you can easily change homegroup password. All the steps given above are simple to implement and straightforward.
Part 2. How to Remove Microsoft Account Password If You Forget
If you use Microsoft account to log in to Windows, then you will require Microsoft account password. But, if you forgot the password, then you won't be able to login to Windows and enjoy various Windows services like Homegroup. So, you will need to change Microsoft account password online. PassFab 4WinKey as a professional product, it allows you remove it easily. Follow the below steps to remove password now-
Step 1: Download PassFab 4WinKey setup on an alternate computer and then install the program.
Step 2: After installing, launch PassFab 4WinKey through Desktop shortcut or start menu and select Advanced Recovery Wizard.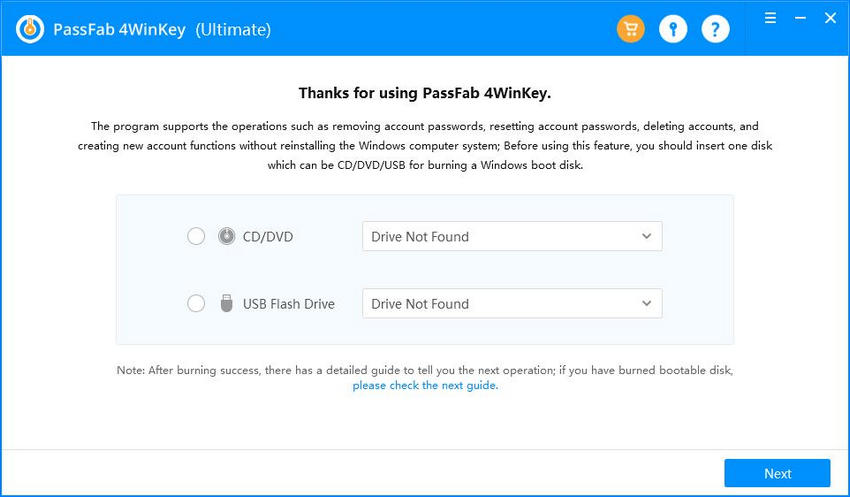 Step 3: Now, insert a CD/DVD or USB flash drive in the alternative computer to create a password reset disk. Select the inserted drive in PassFab 4WinKey and click "Burn".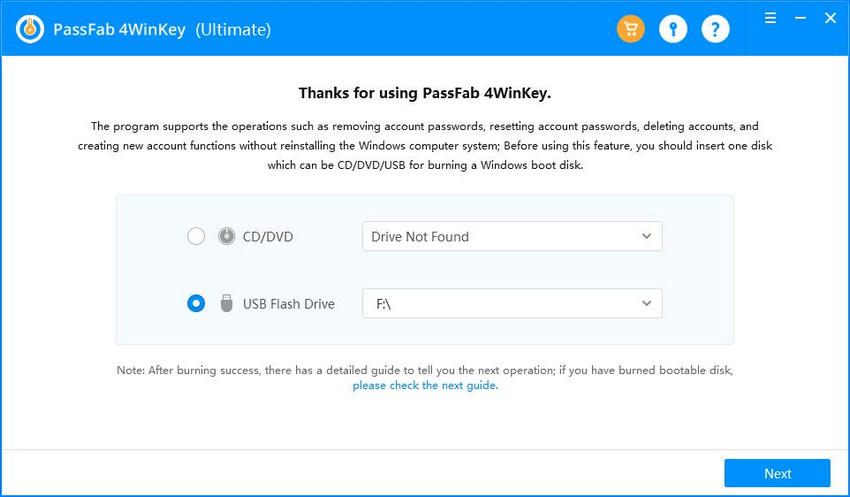 Step 4: Then, insert the password reset disk created into the locked Windows 10 PC/laptop and reboot the system.
Step 5: Press F12 or ESC keys while rebooting to reach the Boot Menu. There, select boot from the reset disk and press Enter.
Step 6: Select the target Windows OS version as Windows 10, check the "reset your password" option and hit Next button.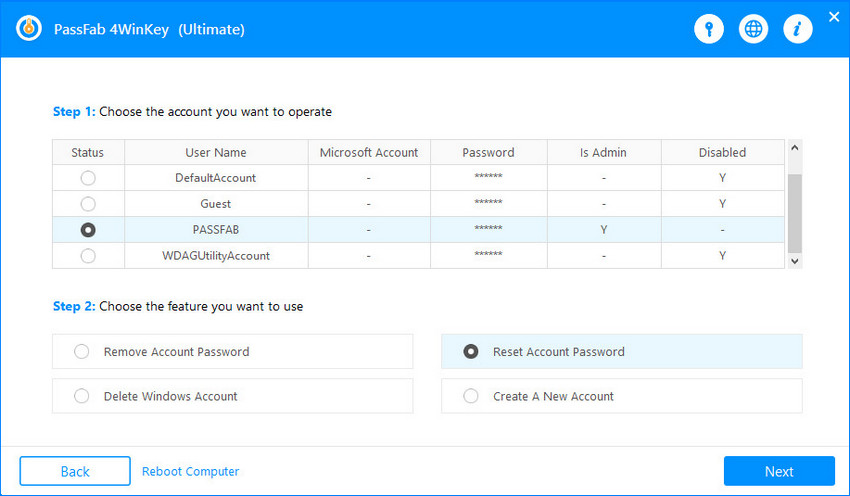 Step 7: Select the Microsoft account and then enter the new password. Then, press Next to continue. PassFab 4WinKey will start the reset process to change the Microsoft account password.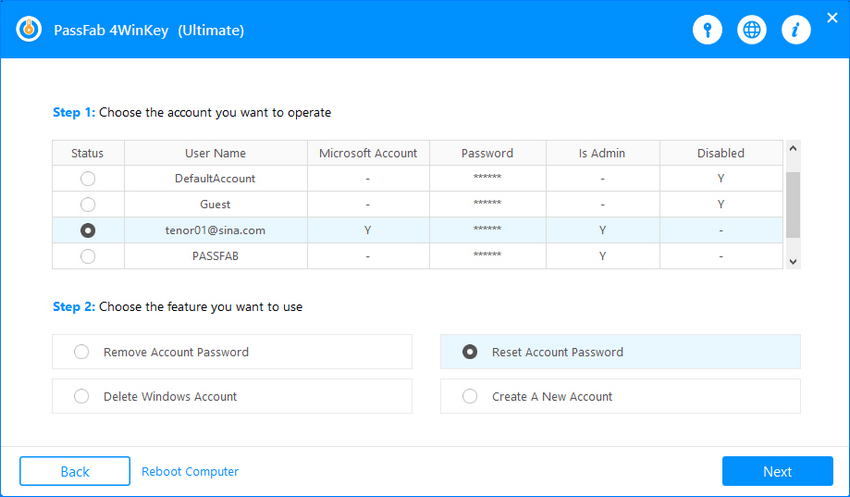 Step 8: After that, restart the PC and login to Windows with the new password.
Summary
In this article, we've introduced you how to change Windows homgroup password. Besides, we also give an introduction of PassFab 4WinKey. Not only it can help you remove Microsft password, it also allows you to reset Administrator password, user password etc. With it, you don't need to worry thge password issue anymore. In the end, if you still have problems need to be answered. leave the message below to let us know.