iCloud Unlock Deluxe is designed to unlock the iCloud locked devices. By using this tool you can bypass or remove the iCloud account from your iPhone and will be able to have fully access to your phone. If you are one of those who are not satisfied with iCloud unlock deluxe review, then here is also another alternative for removing iCloud account. First we want to put shed on iCloud unlock deluxe tested review then we will explain about its best alternative to try.
Section 1. What is iCloud Unlock Deluxe?
As we all knows that buying second hand iPhone is much cheaper as compared to brand new one. But the problem arises when the previous owner forgot to remove the older iCloud account from the device. People think that it is a simple issue but they are mistaken, with forgotten password you will be limited to access few features. So if you want to deal with such situation then you can make use of MacCrunch iCloud Unlock Deluxe.
This freeware is especially designed to unlock or remove the forgotten password of iCloud from iPhone, iPad, iPod etc. It is an amazing free software; it allows you to unlock iPhone, iPad and iPod via USB connection too.
Section 2. Is iCloud Unlock Deluxe Safe? Does It Actually Work?
Yes, it is safe according to official website. However, few of the reviews say that their privacy being compromised while using it. Here is a discussion on Reddit:
iCould Unlock Deluxe Review Please? Has anyone tried our icloud unlock deluxe program and got successful? i tried and now all my computer files are encrypted, may be some extensions which are installed before the actual software did that, or may be the actual software is the scam, dont know please tell me.


Yes, it actually works, but their owners don't give 100% assurance of its working. We personally test it on Phone 6 (iOS 11.3) and an iPhone X (iOS 12.1.4). It did not work for these models.
Section 3. The Goods and Bads of iCloud Unlock Deluxe
Its main advantage is that it allows removing iCloud lock via IMEI as well as via USB. On the other hand, its disadvantage is that it does not provide 100% assurance of working properly. Another drawback is that you will be unable to download it from any platform. Even many times your privacy being compromised while using it. Sorry to say but we won't recommend users to get iCloud Unlock Deluxe. It is not reliable and comes up with 90% chances of malware infection.
Section 4. How to Download Maccrunch iCloud Unlock Deluxe
Well! iCloud unlock deluxe download is not available anywhere. If you visit their official website, you can see they are claiming that iPhone users can download the tool from their blog. So, we suggest you to download it from its official website, maccrunch.com.
Section 5. How to Use iCloud Unlock Deluxe on iPhone or iPad?
Step 1: First of all you have to download and install it on your PC. After downloading, you have to right click on software icon and choose Run as Administrator.
Step 2: Now click Next, complete all setup in order to launch it. After the program being launched you got to see many options like Connect via USB, Enter IMEI, Restore from Image, Knowledge Base, USB Configuration, and Contact Support.
Step 3: Choose Connect via USB. Now you have to connect iPhone to your PC via USB cable.
Step 4: After connecting, your phone will reboot, soon the iPhone information will be displayed.
Step 5: Click Continue with Unlock Procedure.
Step 6: Now you will be able to see many options like Refresh Serial Number, Allocate new IMEI, Renew IMSI to match IMEI, Custom Setup.ipa, Block Apple ID Verification Servers. Choose the one according to your device requirement and choose Install option.
Step 7: During unlocking process, phone will reboot many times.
Step 8: After unlocking phone, the iCloud Lock Status will show as Clean.
Section 6. Alternative to iCloud Unlock Deluxe – PassFab Activation Unlocker
PassFab Activation Unlocker is especially designed to unlock iCloud activation lock on iPhone, iPad or iPod. It is highly recommended because it has simple interface and steps to follow. Even a kindergarten student can use it easily. It is more efficient and stable as compared to other tools. It is 100% safe with powerful system. It is far better with amazing reputation. Its download link is easily locatable with 100% success rate.
How to Use PassFab Activation Unlocker?
Step 1: Choose Remove iCloud Activation Lock and click Start.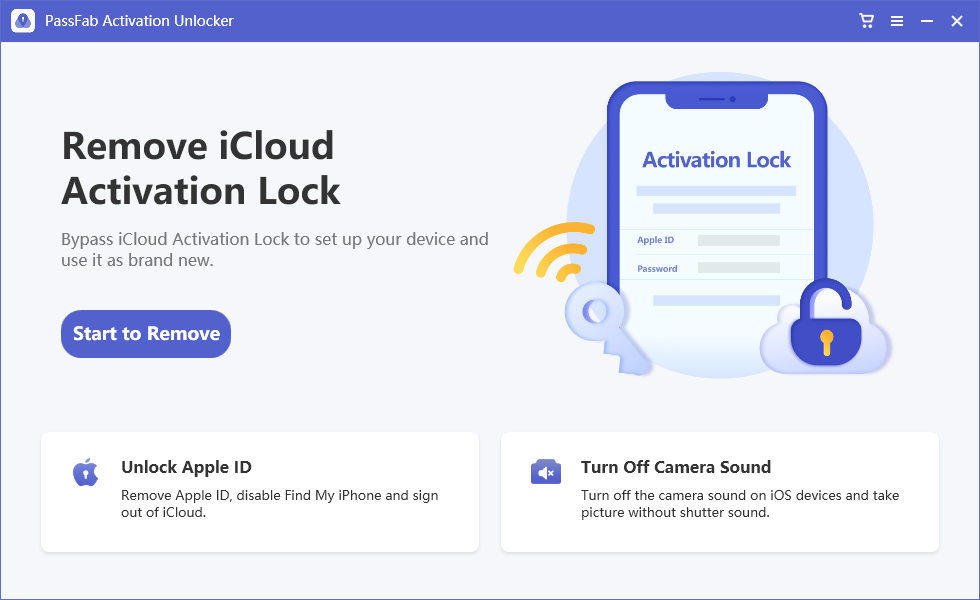 Step 2: Now connect your iPhone via USB cable. Once the device is connected, this tool automatically download jailbreak tool for you.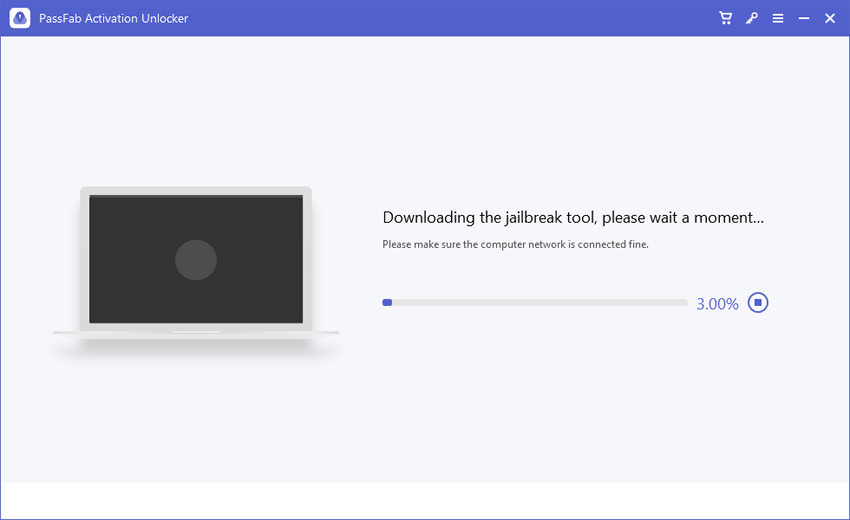 Step 3: Now you have to insert a USB flash drive. Click Start, a pop up Window will appear with a message that Installing the jailbreak tool will erase all data in the USB flash drive. Are you sure you want to continue? Choose Yes. Then this tool will start breaking jailbreak environment.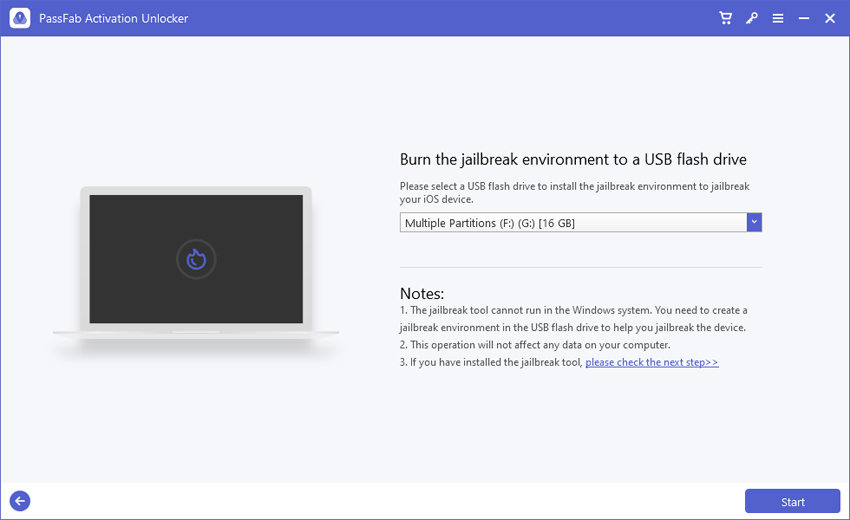 Step 4. Once the jailbreak environment successfully burnt, follow this tutorial to jailbreak your device.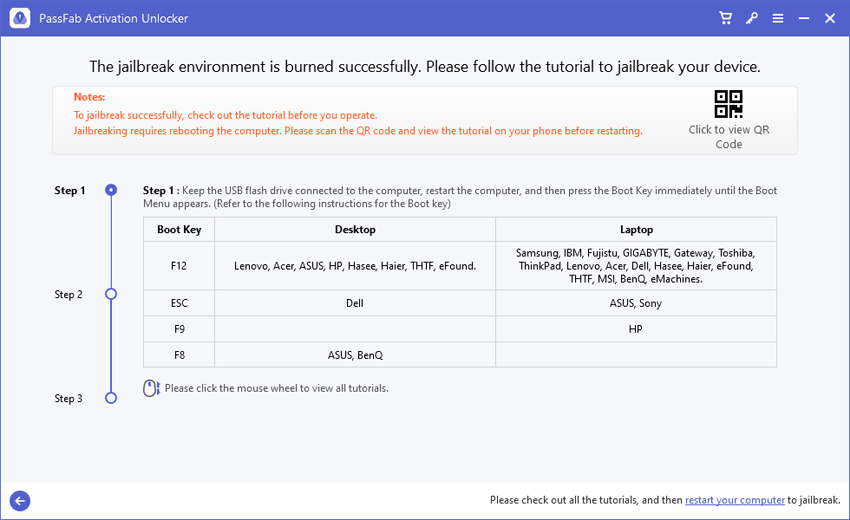 Step 5: After jailbreaking, this is the final step, click Remove in order to remove iCloud activation lock.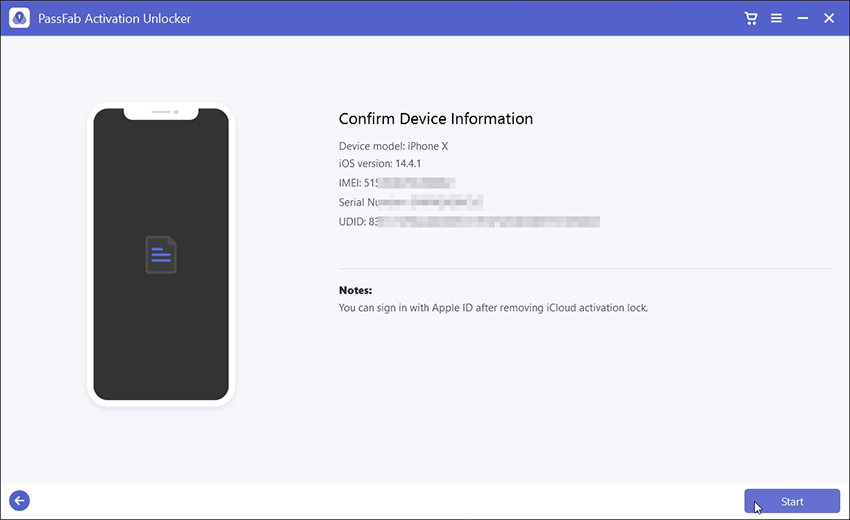 Step 6. Finally, iCloud activation lock has been removed successfully. Click Done.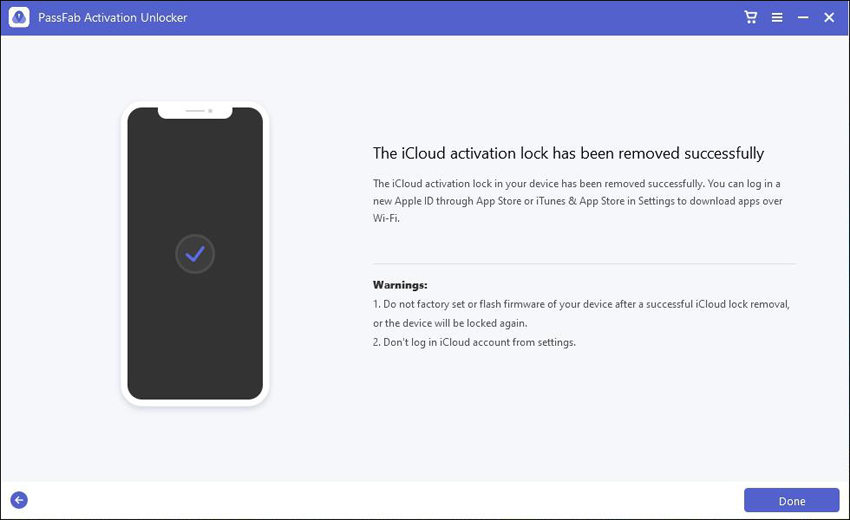 Finally you will be able to access your device without activation lock.
Bottom Line
The short conclusion is that we shared iCloud unlock deluxe reviews as well as the best alternative PassFab Activation Unlocker. We will recommend you strongly to try PassFab Activation Unlocker because this iCloud activation lock removal is much better than iCloud unlock deluxe zip download. Even it doesn't compromise on your device security as well as privacy. So what else you want more, we give you assurance of its performance, efficiency and reliability. Try it and share with others.