Apple company ensures to provide full proof security to its users in the form of an iCloud activation lock. When someone tries to use an iPhone/iPads device, the iCloud lock requires an iCloud id password to protect the unauthorized users' device. However, an iCloud DNS bypass can break and remove the iCloud activation lock.
You have to face the issue when you purchase a stolen or second-hand iPhone/iPod device; however, sometimes, we have to face it when forgetting the Apple id password. iCloud bypass DNS service coulf help to bypass or remove the iCloud Activation lock. Below, some topics will give you a clear idea about DNS iCloud Bypass and how to unlock the iPhone activation lock
Part 1: What is iCloud DNS Bypass?
Before heading to the bypassing or unlocking, we must know about the iCloud DNS bypass. All iPhone/Ipads devices send activation requests to the Apple server after a factory reset. Afterward, the server will review the request.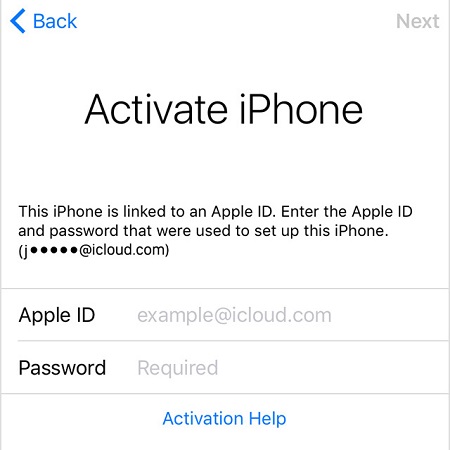 However, if it turn on find my iPhone or the iCloud Activation locker authorized, then your device will ask you in the form of a pop-up to put your login details to unlock iCloud Activation. With iCloud bypass DNS's help, you can change the activation request path from an Apple server to another Domain Name Server.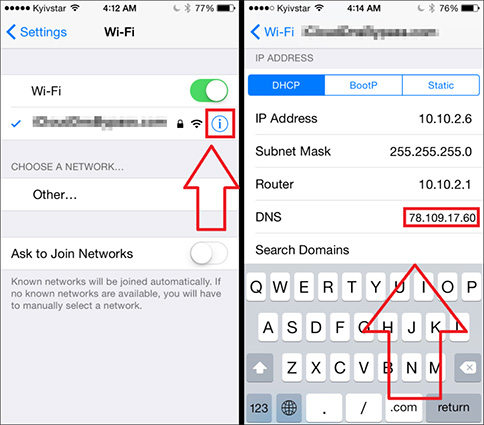 So, if you forget your login details, don't worry; DNS iCloud Bypass is here to unlock your iCloud. On the other hand, with the help of PassFab Activation Unlocker, it has become the best and most effective method to remove iCloud Activation lock in second-hand Apple devices.
DNS stands for Domain Name System, and its purpose is to change or convert your server into IP addresses. So, when you put a query in a search bar or DNS of any internet browser, it will lead you to the most relevant IP addresses.
When we try to make iCloud Unlock, it will connect us to a custom server or third-party server specially built to eliminate the Activation lock on iPhone and iPad devices. In other words, iCloud DNS bypass crash or skip the Apple server.
Limitations of iCloud DNS Bypass
Regardless of these activities, it comes up with certain limitations. When a user uses his iDevice by putting login details, he gets access to all features. But, in the case of DNS bypass, you can access limited features.
It does not work on all iOS devices, and it might seem a downside.

With the help of iCloud DNS bypass code, you can unlock the activation code of older versions such as iOS 8, iOs,7, and iOS 10. It might difficult to say it will work in the latest iOS versions.

No one can guarantee you that it will work sure and unlock the activation code because it's just a bypass or hackers, not a permanent unlock service.
Part 2: How to Use iCloud Bypass DNS?
First, we try to unlock the device by just entering a third-party DNS server for WI-FI networks. So, make sure your device battery must have more than 60% charge when you start DNS bypass.
Turn on your device and choose your language & Country.
Go to WiFi page, you can see a small "i" icon, click on it, enter the details, and find the "enter DNS" server option.

Try to set up a proxy address below according to your location.

USA: 104.154.51.7

Europe: 104.155.28.90

Asia: 104.155.220.58

South America: 35.199.88.219

Australia and Oceania: 35.189.47.23

Now click back instead of clicking on Next, and you will be on the lock-screen.
However, you can not access all features of your device, and that's why the name iCloud DNS bypass Crash comes to our mind. It allows you to get access to all features. So, let's start to bypass icloud activation.
At first, click on the menu, select "Applications", and then find and choose the "Crash" option in the application area. After its selection, your device restarts automatically.

When it restarts after turn-off, select your language and Country and tap home-screen, enter into the wifi settings, or tap on the "I" button, find and tap config proxy.
Now, go to menu and tap on HTTP proxy and clear them. After it, add 30 emojis in the server field and use 8888 as the port number, and tap to save it. Click on Back>Next until you are not on the unlock screen.
Part 3: What If DNS Does Not Work?
iCloud DNS bypass does not work on all iOS versions; however, we remotely observed that it's not providing full features and sometimes does not work well. Don't worry, PassFab Activation Unlocker is here to be a better choice to unlock iCloud Activation without an Apple ID account and passcode. Once you unlock or disable the Apple device lock, you can use your device.
When iCloud DNS bypass did not work on your device, here are three steps that will help you unlock or bypass iCloud activation lock.
First, download or purchase PassFab Activation Unlocker, and start Activation Unlocker. After pressing the start button, now you can see an Agreement, so first read it carefully. When you agree to the agreement, then connect your iOS device to your laptop.
After a successful connection, PassFab automatically downloads the jailbreaker tool, leading you to remove the Activation lock.

Now insert a USB flash drive to burn the jailbreak environment.

So, now click on the start button to proceed further. A pop-up will appear to ask for your permission to erase all the dates in the flash drive. So, click on, Yes.
Follow the tutorial to jailbreak your device.

After jailbreak your device successfully, restart the Activation Unlocker, click "Start Remove".
Congrats, the iCloud Activation Lock has been removed successfully.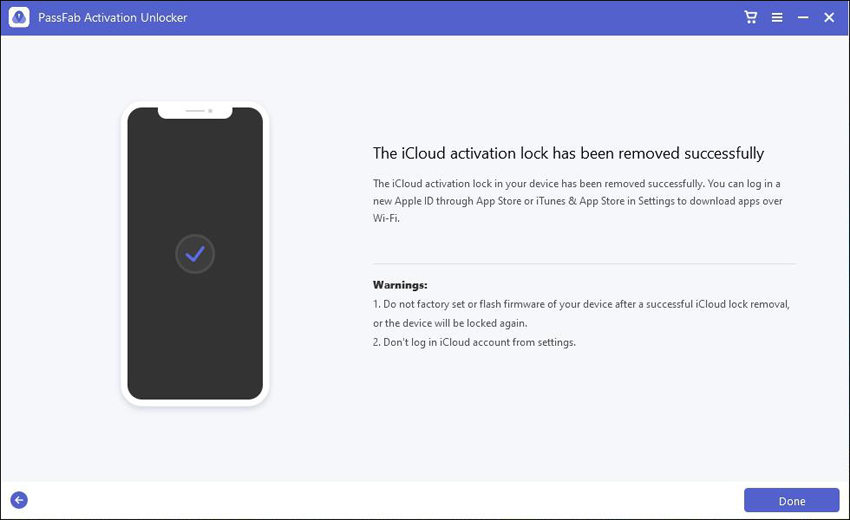 To Conclude
Above all, PassFab Activation Unlocker is better than Bypass iCloud DNS because it's safe and reliable and works on all iOS versions. Moreover, you can access all features while iCloud bypass DNS has some limitations.