Apple is known for its strict security protocols for all its devices. The latest iOS 15.2 update brings the all-new "iPhone Security lockout" to protect your iOS device from unauthorized use.
But at times, you get stuck on the security lockout screen on your iPhone. Entering the passcode wrongly a bunch of times, may be by your kid or siblings, can land out in this trouble.
Thankfully, you can easily get rid of the security lockout on iPhone, no matter what caused it in the first place. To make it easier for you, we have handpicked several tested and tried solutions to unlock your iPhone quickly.
Part 1. What is Security Lockout on iPhone?
Since this feature is relatively new, it comes as no surprise that many iPhone users are unaware of this security mechanism. So, if you're wondering what is security lockout on iPhone, you're not alone. But we are here to explain it for you.
Since the iOS 15.2 upgrade, Apple displays the security lockout screen instead of showing "iPhone is disabled." Under this mechanism, you cannot enter the passcode or perform any function for a specific period of time.
Thus, an iPhone in security lockout is virtually useless – until you bypass the lockout screen.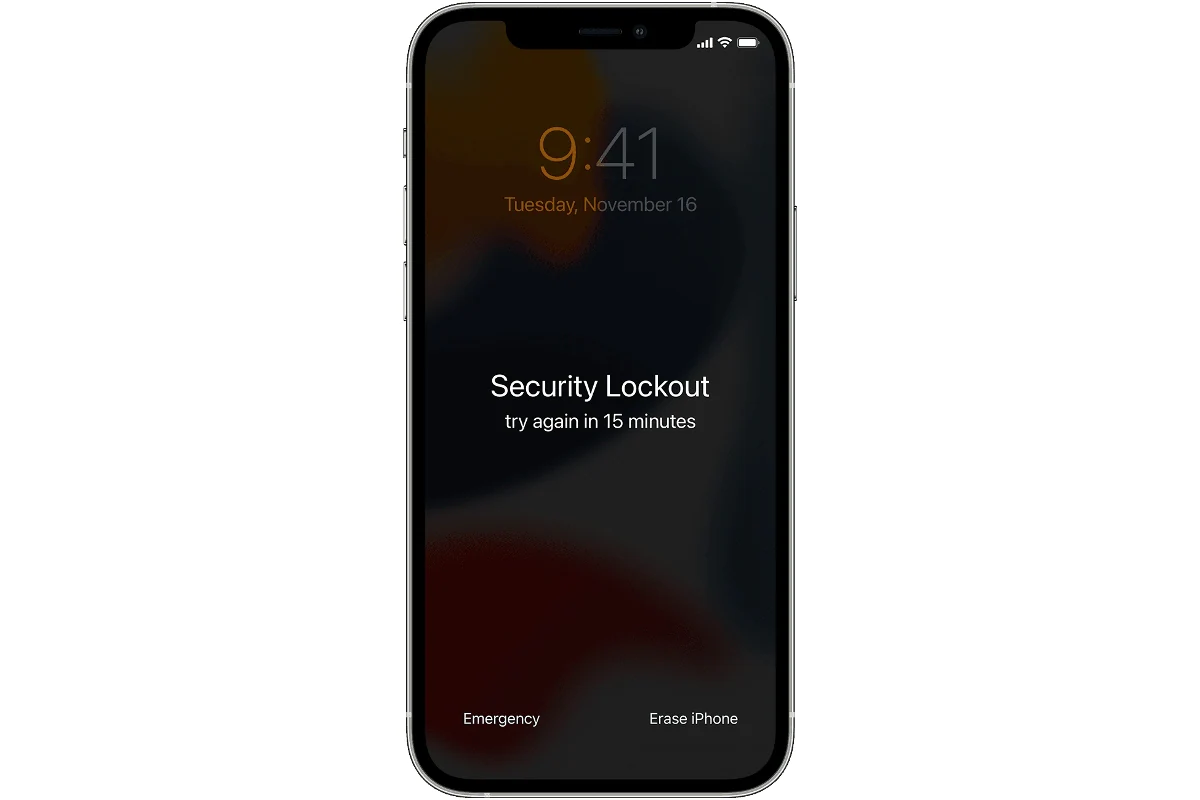 Part 2. Why is my iPhone in Security Lockout?
There are a myriad of reasons that can result in iPhone Security lockout.But the most common factor is entering many failed passcode attempts.
Soon you enter the wrong PIN 5 times, Apple security protocols get active and you get the message "Security Lockout/iPhone Unavailable, try again in 1 minute" on its screen. After these attempts, the security measures get even tougher.
For instance, you'd see pop-ups like "iPhone unavailable, please try again in 5 minutes," "iPhone inaccessible, please try again in 20 minutes," and so on with further wrong attempts.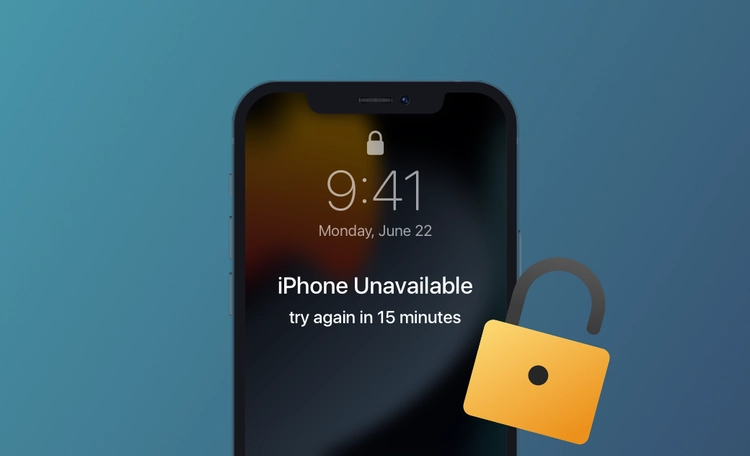 Basically, this feature is an upgraded version of the "iPhone is disabled connect to iTunes" status. But users claim that it is more difficult to handle a security lockout on iPhone compared to a disabled iPhone.
Part 3. How to Get out of Security Lockout on iPhone?
Below are the 3 proven workarounds to regain access to your security lockout iPhone. Be sure to implement the steps carefully to get the job done successfully.
Way 1. Get Rid of iPhone Security Lockout Mode via Erase iPhone
Probably the official way to unlock a iPhone security lockout as you can see the 'Erase iPhone" right on the lockout screen. Note that this method includes factory resetting your iPhone, which wipes out all your data.
Pre-Requisites for Erase iPhone
Before proceeding, be sure you fulfil the below requirements needed to erase your iPhone directly:
Your iPhone must be running on iOS 15.2 or later.
You remember the Apple ID and password synced with it.
A stable internet connection is needed.
Steps to get rid of security lockout:
After fulfilling the above conditions, here's how to use the Erase iPhone feature to unlock your device:
Step 1: First, tap Erase iPhone at the bottom of the screen to get started.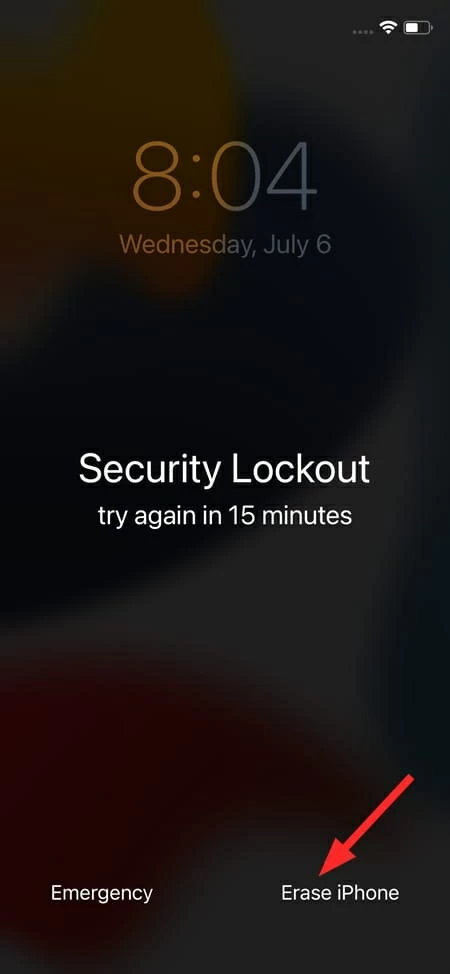 Step 2: A confirmation interface will appear. Hit Erase iPhone again to confirm your action.
Step 3: Then, you need to enter your Apple ID and password to log out from the Apple account.
Step 4: Finally, tap Erase iPhone to permanently delete all the data and settings on the device and restore it to the default settings.
Step 5: Now, setup your iPhone as a new device and restore it from your iCloud or iTunes.
It may occur that you don't see the "Erase iPhone' option on the iPhone Security lockout screen. Don't worry as we still got you covered. The following two methods work well even without the Erase iPhone button.
Way 2.Unlock iPhone Security Lockout Screen via iCloud
iCloud is one of the most distinct features of Apple devices. Aside from backing up your iPhone data, iCloud can unlock your security locked iPhone as well.
Prerequisites for iCloud
For this method to work, you must have enabled the Find My iPhone feature on your iPhone. Additionally, it requires you to remember the Apple ID password synced with the locked device.
If these conditions are met, here's how to get out of security lockout on iPhone via iCloud.
Step 1: Head to the official Apple iCloud website on your web browser.
Step 2: Login with your Apple ID and click on the Find iPhone option. Then, select All Devices.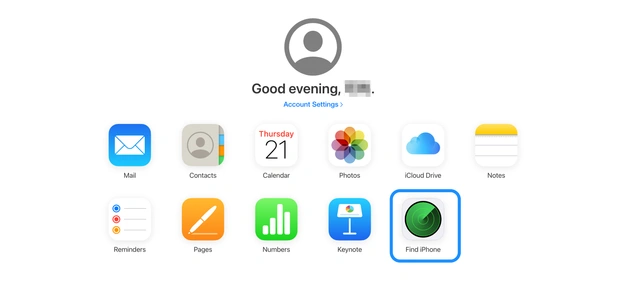 Step 3: iCloud will show all the devices synced with your account. Select the current iPhone and click on Erase.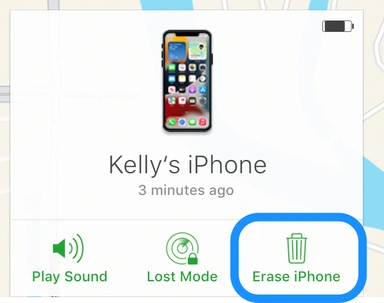 Step 4: Confirm your action and iCloud will erase your iPhone and revert it to the factory settings.
And that's how to reset iPhone that is locked using iCloud. Unfortunately, you cannot use it if FMI is disabled. In that scenario, you can jump to the next solution.
Way 3. How to Bypass Security Lockout on iPhone via PassFab iPhone Unlock
If you're looking for the tool that can unlock your iPhone, regardless of whether FMI is enabled or not, then use PassFab iPhone Unlocker. Having millions of active users, this versatile program offers a simple and quick procedure to bypass the iPhone security lockout screen.
It works smoothly on all iPhones and iOS versions and takes just a few minutes to help you regain access to the device. PassFab iPhone Unlock supports all the models and version of iPhones. Now you don't have to worry if your iPhone is running on iOS 15.2 or later, or not.
And most importantly, it doesn't jailbreak your iPhone to unlock its screen lock. This feature alone makes it worth-using to get out of security lockout on iPhone.
Why PassFab iPhone Unlock is the best solution? Take a look at below key features of this powerful tool:
Check out how to unlock your security locked iOS device in just a few minutes:
Launch PassFab iPhone Unlock and click"start" to remove screen lock

Removing the screen lock

Remove iphone security lockout successfully
Below is video guide for how to reset iphone that is locked:
Final Words
This guide introduced the three proven tips to bypass the iPhone security lockout. If you're confused about which method to choose, the below table will clear it out for you.
| | Success rate | Pros | Cons |
| --- | --- | --- | --- |
| Unlock via Erase iPhone | Low | Free | iPhone must be running on iOS 15.2 or later |
| Unlock via iCloud | Low | Free | You should remember Apple ID and password |
| PassFab iPhone Unlock | 100% success ratio | Easy to use, No prerequisites are needed, work effectively | A small fee is required |
It shows that PassFab iPhone Unlocker is your ideal choice to get out of security lockout on iphone. It has the highest success ratio of all the tools and methods available for accessing a locked iPhone. And it has a friendly interface which allows even non-technical users to unlock an iPhone conveniently.