Amazing Ways to Bypass Forgotten Laptop Password
"How can I reset the password without reset disk? I reloaded the Windows 7 on my computer and the login password reset, and I can't log on. I don't have password reset disk either. How can I access my computer file?"
Part 1. Why Do People Forget Laptop Password
It is no big news that people today use strong, secure passwords to encrypt their computers and laptops to protect them from strangers but due to their neglegence they find themselves into trouble and start lamenting "I forget my laptop login password". Morevoer, if you regularly keep changing your password, chances are you will get confused and forget the password of your PC.
You may be worried that "I forget my password to my laptop", which will surely disturb your mind. Just relax, we have a way out for you.
Part 2. How to Bypass Laptop Password If You Forgot It
If you have forgotten your password, you have several options to access your laptop. Forgetting the password of your laptop will always be an uninteresting moment because without the correct password you will not even be able to access your PC and therefore all data and documents from your computer will be inaccessible. If you have a password reset disk on your laptop, changing the password on your computer will not be difficult, but most people will not even care about creating one until they are overwhelmed by such a situation.
So you've lost your laptop password, can't remember it and desperately need to gain access to all of your documents? Do not worry, we will be showing you the different methods to reset/change/remove/unlock/recover laptop password when you forgot it.
Solutions for Windows 8/8.1/10 laptops:
Method 1: Reset forgotten laptop password with Microsoft account
On the login screen, type the name of your Microsoft account. If there are many accounts on the PC, select the one you want to reset.
Select "I forgot my password" under the password text box.
On the "Retrieve Your Account screen," enter the characters that appear in the box below and select Next.
On the "Verify your identity" screen, select to receive your security code as an e-mail or text message. If you choose text, enter the last four digits of your phone number and select "Send code."
When you receive the code as text or e-mail on another device, enter it and select Next.
On the "Reset your password screen," create a new password and select Next. This sets up your new password. Select Next again to return to the login screen.
Log in with your new Microsoft password.
Method 2: Reset the password of the laptop with the pin code
If you have forgotten your password on your local account but remember the PIN.
Login to Windows 10 with your PIN code and then change your password in one of two ways. With both methods you can change the Windows 10 password without having to enter your old password.
Solution 1: with a command prompt
Step 1: Open a command prompt as an admin.
Step 2: Enter net user <username> <password> and hit Enter. Note: replace the <username> with your username and replace the <password> with your new password.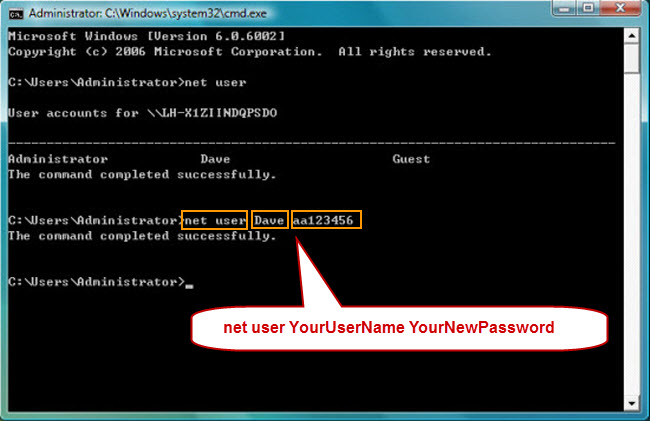 Solution 2: with users and local groups
Step 1. Open local users and groups.
Step 2. Click on the "Users" folder to view all users, right-click on the user whose password you have forgotten and select "Set password."
Step 3. Click Continue and set a new password for the user.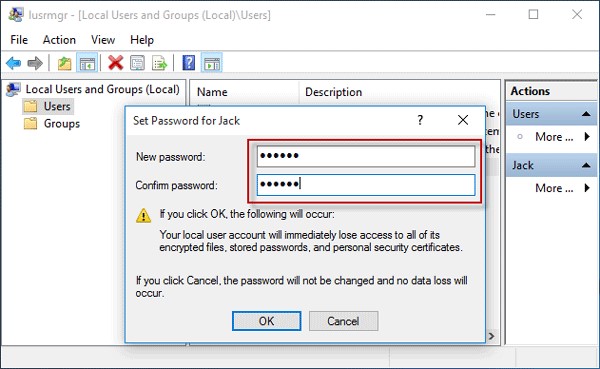 If you have forgotten your password for a Microsoft account, but remember the PIN code
If you use a Microsoft account and have forgotten the password, but still remember the PIN, you must reset your password online on the Microsoft website.
Step 1. Log in to Windows 10 with the PIN code.
Step 2. Open the /powser then go to https://account.live.com/password/reset and follow the screen to reset the password for your Microsoft account.
If the above methods do not work for you for any reason, log on to Windows 10 with your PIN and then try using the PassFab 4Winkey to reset your password.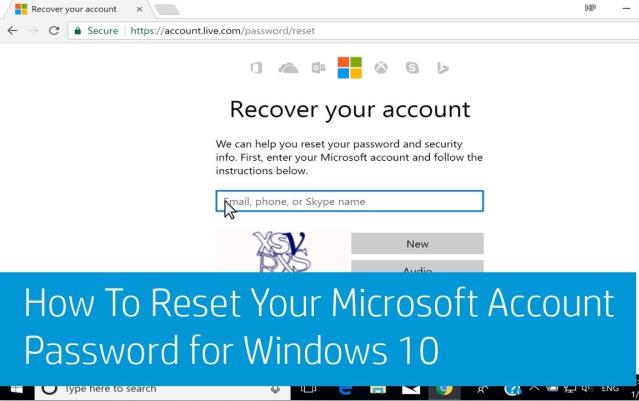 Solutions for all Windows laptops:
In this part, we would like to share different efficient methods to reset Windows laptop password if you have forgotten it.
Method 1: Unlock forgotten laptop password with command in safe mode
I forgot my password for laptop, you can try safe mode to unlock it.
Step 1: Start your computer. While the computer is starting, press "F8". You will then see the Advanced Boot Options screen.
Step 2: Search for "Safe Mode" and hit "Enter." Then your computer will begin in safe mode.
Step 3: Then click on the "Administrator" account on the Windows login screen.
Step 4: After entering the system, click on "Start" and open "Control Panel" to change the password of your other account or use Command Prompt using "net users" command.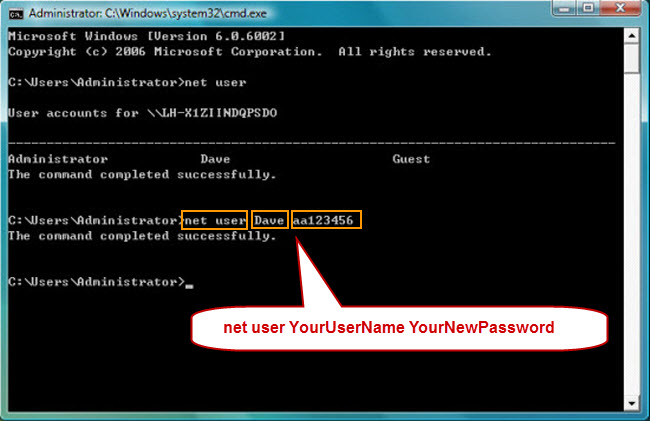 Method 2: Work around the forgotten laptop password with the administrator on the right
When you install Windows, Windows automatically creates an "Administrator" account and sets its password as blank. This is called the default administrator account. So what if you have forgotten the Windows password? You can try to get help from this administrator account.
Here are the detailed steps:
Step 1: Start your laptop. When the welcome screen / Windows welcome screen appears, press the Ctrl + Alt + Delete keys twice.
Step 2: In the "Classic login area" type "Administrator" in Username and enter your password if you ever set one. After this, you log in to Windows.
Step 3: Reset the password for your account via "Control Panel -> User Accounts."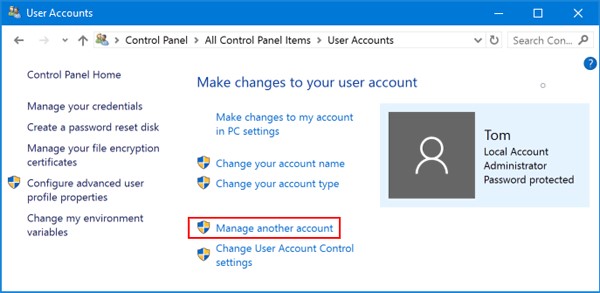 Method 3: Reset forgotten laptop password with password reset disk
"I forgot my laptop login password" might be the thought that bothers your mind. Try to restore the laptop password with the reset disk:
Step 1: Start your laptop.
Step 2: Insert your reset disk. After you enter a password, you will be reminded that the username or password is incorrect and you must click OK to continue.
Step 3: Click "Reset Password" and then follow the steps to set a new password for your laptop.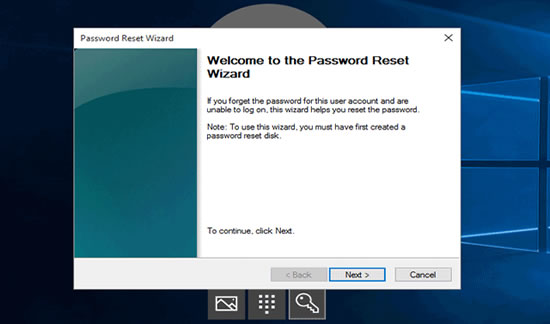 Method 4: Crack the password of the forgotten laptop with Chnt-pw
Chnt-pw is a free Linux utility that can be used to reset the password for the Windows user account. You must run it from a Linux Live CD. Here's how to reset the Windows 7 password by running Chnt-pw from the Ubuntu bootable media:
Take a copy of the Ubuntu ISO image from the official website. Burn it on a USB stick with ISO2Disc.
Start your computer using this USB boot disk.
Launch a terminal window and run the following command to install Chnt-pw:

sudo apt-get install chntpw

Open all partitions to find the disk containing the Windows installation. Write down the disk ID in the Nautilus title bar. In my case, this drive ID is 200A8DA20A8D7616. This ID may differ in your case. Change it accordingly in the next assignment.
Type cd / media / 200A8DA20A8D7616 and Press Enter.
Input cd Windows / System32 / config / and press Enter.
Type sudo chntpw SAM and hit Enter.
Now, you will get a menu with all users of the system. The default value is Administrator. Type 1 and press Enter to clear the user password.
Part 3. Remove Forgotten Laptop Password with PassFab 4WinKey
All of the methods mentioned earlier require you to run some Linux or DOS commands or walk through different verifications. If you're a novice user or want to be more productive, then PassFab 4WinKey is the best choice. It is such a simple software having the capability of bypassing your password in the fastest possible time.
Steps to Remove forgotten laptop password with PassFab 4WinKey
Download and install PassFab 4WinKey on your computer.
Open the zip file to view its contents. When comes up, drag the passfab4winkey.iso file from the window on your desktop. Burn the ISO file on your CD (or USB key) with ISO 2 Disc freeware.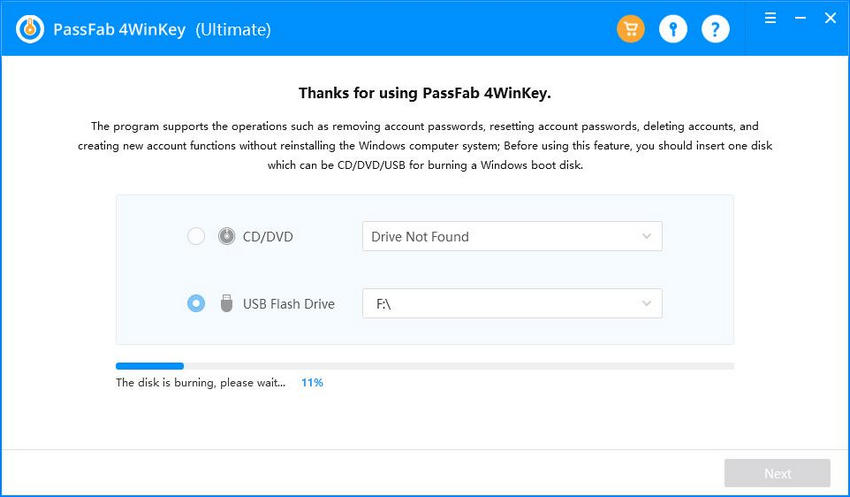 Start your locked computer after inserting the CD/USB booted with PassFab 4WinKey.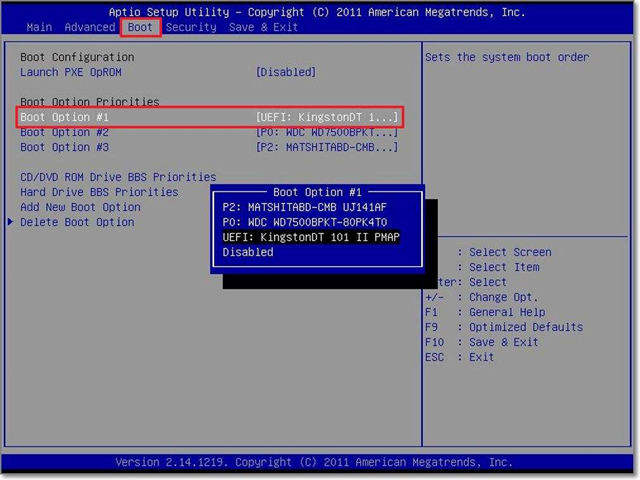 After the program launches, select one of your Windows accounts and click the Reset Password button.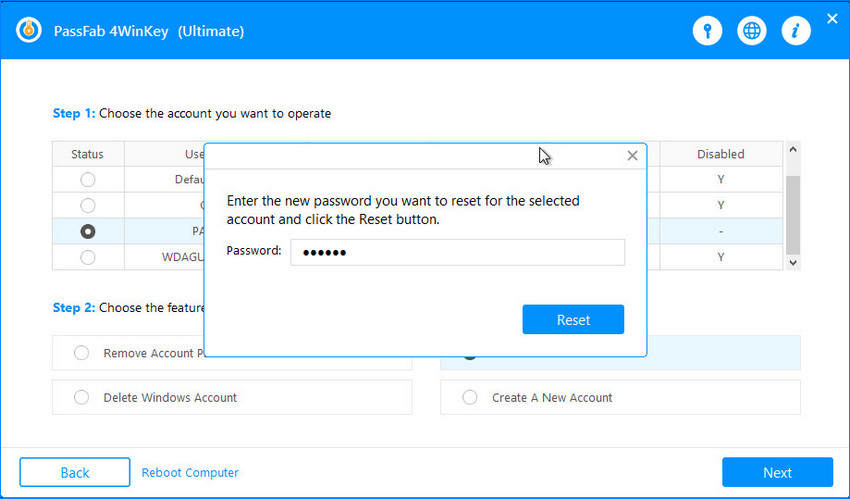 This program will unlock/activate your selected account and delete the password immediately. Restart your PC, and you will be able to log in without typing a password!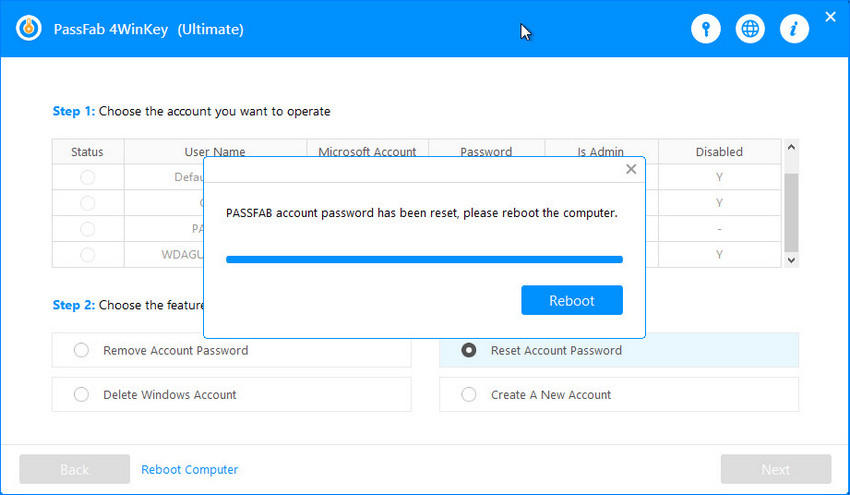 Useful tips
It is best to create a password reset disk or multiple administrators for a laptop. You may be asking "I can't get into my laptop forgot password", you can probably reset the forgotten password of the laptop with another administrator or password reset disk.
Summary
After reading this article, you would already know that resetting laptop password with an administrator account and from safe mode is very difficult for novice users. So, I highly recommend you to use PassFab 4Winkey Ultimate to recover laptop password because it is so simple that you would not even need a guide to operate it. Moreover, it's extremely fast so I would recommend it to expert users as well so that they can be more productive.