When we talk about Windows Administrator account, what comes into your mind? Well, they manage the entire system. Before you learn how to delete Administrator account Windows 10/11 password. Let's delve deeper and learn the prominent features of Windows Administrator account:
This user account grants you permission for making changes, which affect other users.
You can alter the security settings to maintain privacy or protect the computer.
You will be able to decide software and hardware installation on the computer.
You can authorize which files to access and which not to using this account.
Moreover, you have complete control over the system including adding and removing other user accounts.
Well, being an Admin account, it should have a password. But, at times, the keypad on a laptop works fine. The moment you try logging into it the password field takes keystrokes randomly, preventing you from accessing the system. Likewise, if you have co-admins and frequent access to the system is required to continue the work. It's better to remove the password, when you are the only people using the system.
Part 1. How to Delete Administrator Account in Windows 10
If you are wondering about, how to delete administrator account password on Windows 10. Then we must tell you, there are multiple ways to carry out the task. In this section of the article, we have collated three different methods. We are confident that you would find them advantageous.
Method 1. From Settings delete administrator account password
Step 1: Click "Windows" + "I" or tap "Start" menu and then "Settings".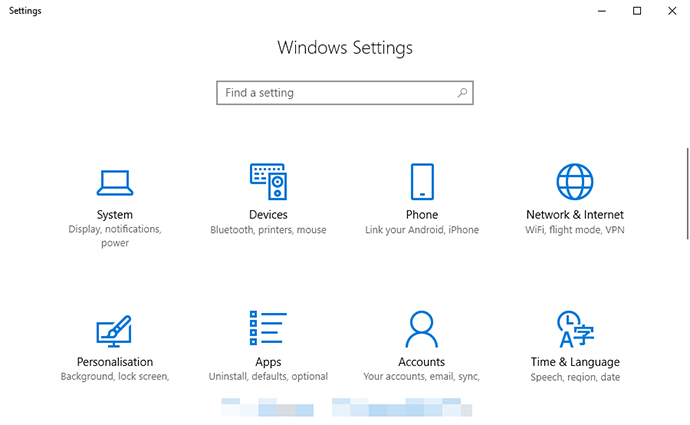 Step 2: Now, within the "Settings" menu hit "Accounts" and go to "Sign-in options" tab over the left panel.
Step 3: Tap on the "Change" button right within the "Password" section. Key in the current password and hit "Next".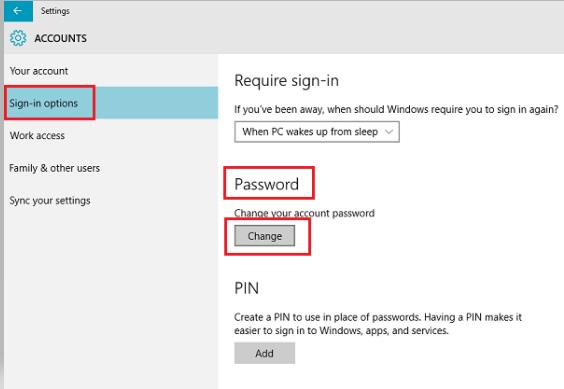 Step 4: Now, you got to leave the password boxes empty and hit "Next" in order to delete administrator account password in Windows 10 PC.
Method 2. Use Local User and Groups snap-in
Step 1: Hit "Windows" + "R" and launch "Run". Key in "lusrmgr.msc" and tap "OK".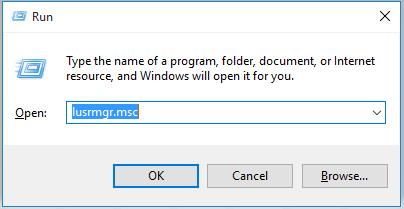 Step 2: As soon as "Groups snap-in" and "Local Users" open, tap "Users" from the left-panel. Right-tap on "Administrator" in the middle of the screen and choose "Set Password".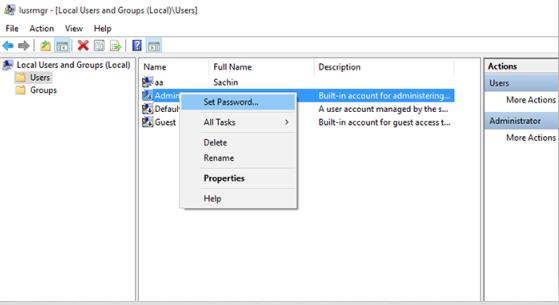 Step 3: On the next windows, tap "Proceed" and keep "New Password" and "Confirm password" boxes vacant. Press "OK" afterwards. Your Windows Administrator account password will get removed instantly.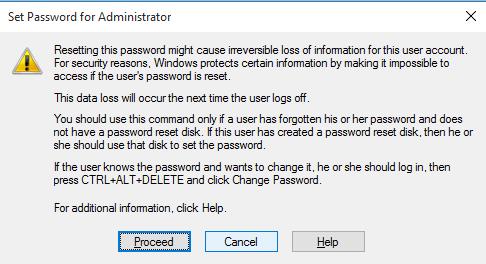 Method 3. Use Control Panel
Step 1: First, open "Control Panel" under large icon view and hit "User Accounts".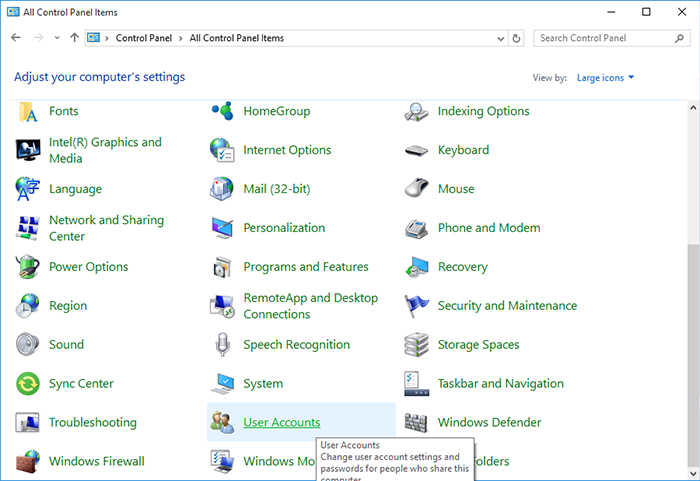 Step 2: Go to "Make changes on your user account" and tap "Manage another account".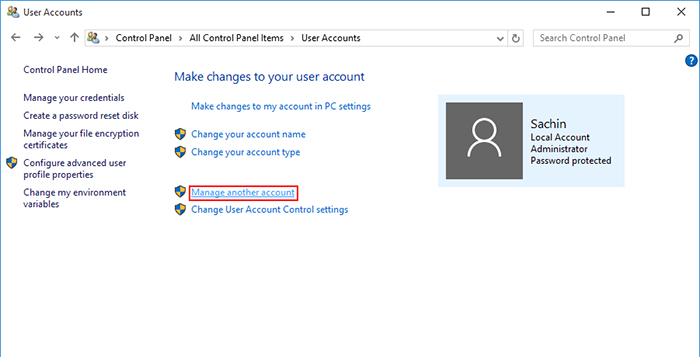 Step 3: Choose the admin account you want to remove password for and click "Change the password".


Step 4: Key in the current password and keep the new password boxes empty. Hit "Change password" button to remove the admin password.
Do Remember…
We must warn you that, deleting an administrator account on Windows 10 is risky, as it affects the other users in your computer. The most viable option is bypassing the password instead. So, in the following section, we will be showing how to bypass admin password in Windows 10.
Part 2. How to Reset Administrator Password in Windows 10/11
Instead of deleting administrator account on Windows 10, we will show how to bypass it using PassFab 4WinKey. Using this tool, you can not only reset the Windows 10 login screen, but can remove, change or create passwords for Windows 10. Moreover, it also helps recover data from both bootable and unbootable hard disks. Cloning and backing up hard drive partition is also possible using this software application.
Step 1: Install the program on your compute.
Now, get a blank USB drive and plug into the computer. Within the software interface, select "USB Flash Drive" option among the two option given there. Press the "Burn" button after picking your USB drive.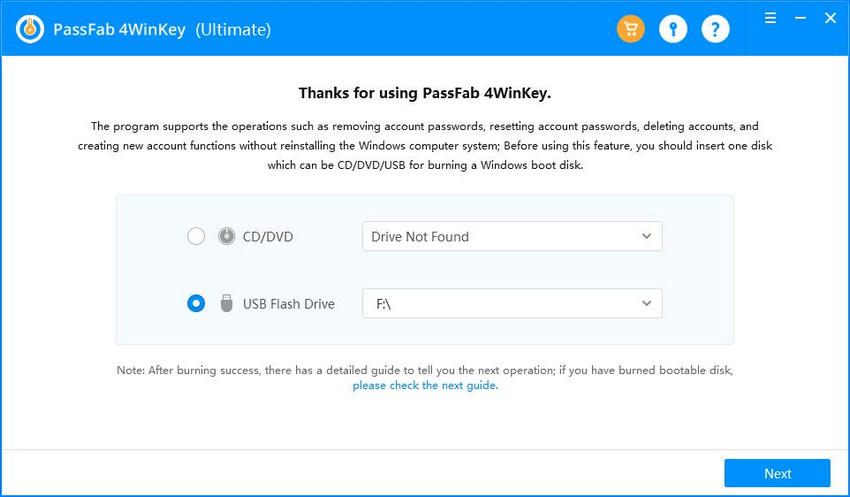 Step 2: Connect USB to the computer
Plug the USB flash drive on to the Windows 10 PC, whose password you want to bypass and hit "F12". It will take you to the "Boot Menu". There, highlight the USB flash drive and tap "Enter".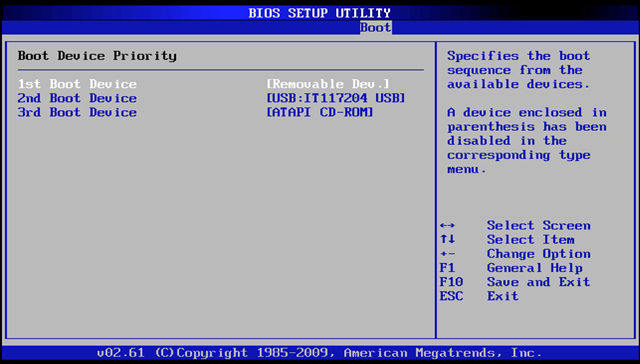 Step 3: Choose the Windows installation
Select the OS as "Windows 10" on the "Select Windows Installation" screen, then click "Next". Now, choose the "Admin" account from the list by ticking the checkbox against it and hit "Next". Press the "Reboot" and "Restart Now" button consecutively.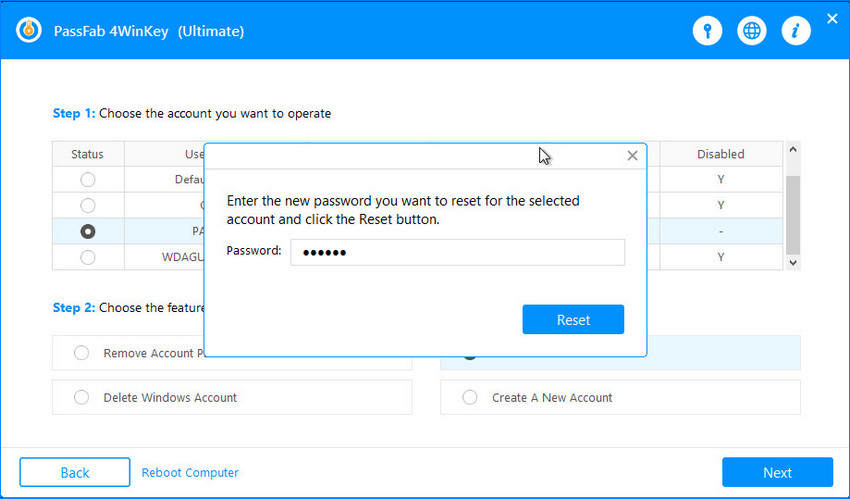 Conclusion
From the above article, it is clear that deleting your Windows 10/11 admin account is a tricky idea. Rather you can bypass Windows 10/11 password or remove it. We do not recommend to delete your Administrator account, as it can create further complications for your system. Get PassFab 4Winkey to reset Windows 10/11 password or bypass it will be the best choice. If you have any question about Windows password, please leave the comment below.