4 Ways to Recover Forgotten Computer Password in Windows 7
"Hi! I forgot password to computer windows 7! How Do I Get Back In?"
"Hello, I forgot my computer password window 7. I tried to restore it with free software, but could not find the password. Can someone give me a useful suggestion to restore the password of my PC? I would be very grateful."
Most users are used to set a screen login or power-on password to prevent their computer from gaining unauthorized access. It is understandable that if you have not created a password reset disk before you get stuck, it may be a very dull and pedantic situation because you can not reset the password of your computer.
Part 1. How to Recover Computer Password in Windows 7
If you forgot computer password windows 7 is as troublesome as losing your home key. In this section, we will show five effective solutions that will helpyou recover forgotten password on your computer.
Method 1: Make a Windows 7 clean installation
So, the first method on our list it to perform a Window 7 clean installation. Before doing this, we recommend you to keepyour files and other stored data. These are the steps to follow:
Boot from the Windows 7 DVD or USB device then load the installation files from Windows 7 to load. After it, choose the language and other preferences and click the "Install Now" button.
Accept the conditions of the Windows 7 license and choose the type of Windows 7 installation to be performed: Click the Custom (advanced) button.
View the advanced player options of Windows 7 and remove the Windows partition installed and other partitions regarding the operating system.
Select a physical location to install Windows 7, wait until Windows 7 is installed (the device is rebooted several times). Next enter the product key of Windows 7, last your installation of Windows 7 is complete.

Method 2: Use Windows 7 password reset disk
A Windows password change or reset disk can helpyou reset the lost password immediately. If you have a Windows password reset disk, follow the steps below:
Start Windows!
Select an account and click the Log In button or press Enter. If you enter a wrong password when you try to connect, you will get a message saying that the username or password is incorrect. Click OK to close the message.
Insert the password reset disk on the locked computer and click Reset Password
Follow the instructions in the Reset Password Wizard to reset the passwordor set a new one, then go back to the login interface and log in with a new password.
Methods 3: Use a different Windows 7 administrator account
Login with another administrator account. If you didn't have access to an administrator account (such as the user with the name Administrator), log on as a default administrator. A default administrator is created when you install the Windows.
Click the Start menu and then click "Control Panel." If you do not see a link to the Control Panel in the Start menu, press Win + S to start the search box and type"Control." When "Control Panel" pops upin the search results, click it.
Click on "Add or remove user accounts." Windows asks you to confirm your password to continue.
Click on the name of the account that you want to edit. Administrator accounts can change the password of each account on the system. If the account you intend to change is called Administrator, click this account.
Click on "Change password." Go full pace with the on-screen instructions to set a new password. You must enter your password twice to confirm the change. After Windows has accepted the new password, you can log in with this account.
Part 2. Remove forgotten Windows 7 Computer Password with PassFab 4WinKey
What about all the introduced methods in this article? Do you find these methods easy? We have a convenient and straightforward software that can helpyou in case you forgot password of computer window 7. The software we are talking about is none other than PassFab 4WinKey. The best thing about PassFab 4WinKey Ultimate is that it works for all versions of Windows and it's pretty easy to use and assures success.
Want to know incase I forgot my computer password Windows 7 I need the stepto use this software? The steps required to reset the Windows 7 password are as following:
Step 1: Download and install PassFab 4WinKey Ultimate on an accessible Windows computer.
Step 2: Insert a writeable USB drive (CD / DVD drive) into your computer and select it from the drop-down list.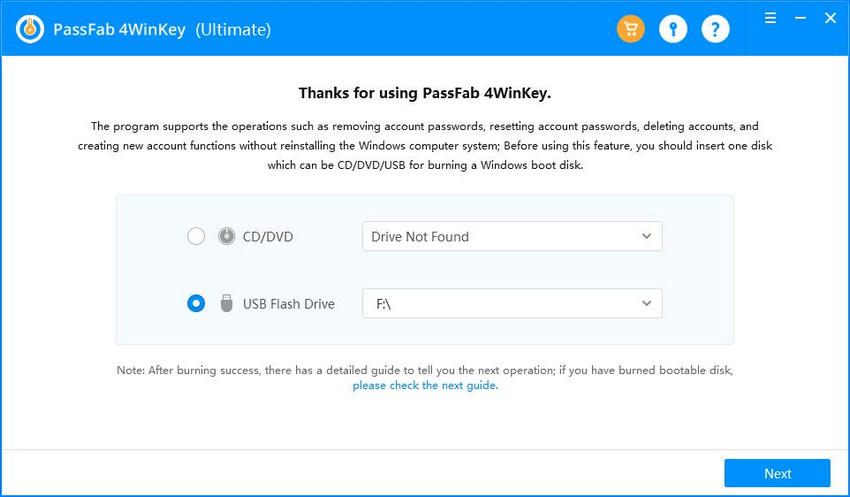 Step 3: Click Start Burning and agree to format the USB / CD drive to burn a Windows 7 password reset disk.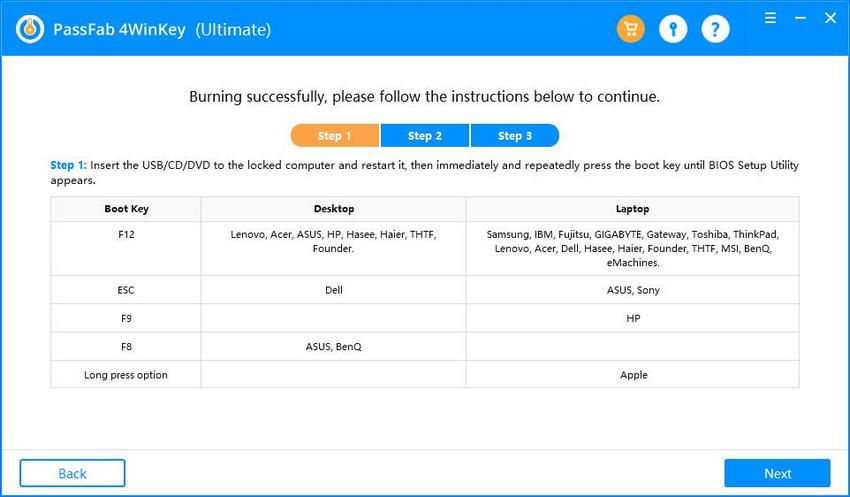 Step 4: Bootfrom USB.
Insert the burned USB driveinto the computer locked with Win 7 and boot it from the USB.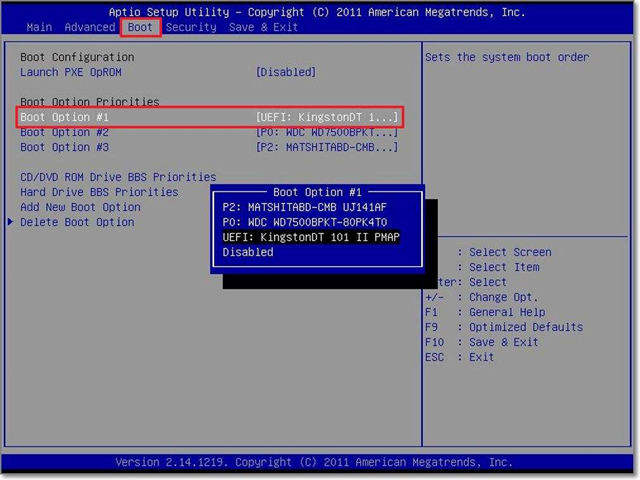 Step 5: PassFab 4WinKey Ultimate shows the list of user accounts assoossiated with your Windows 7. Select a user account and press the Reset Password button to reset the password for the Windows 7 user.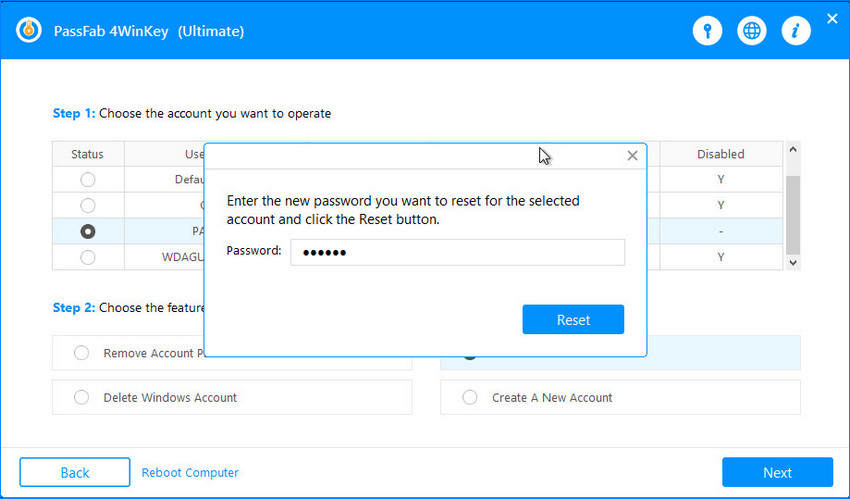 Step6: Finally, remove the password reset disk from the locked computer and restart it to see that you have reset your password successfully.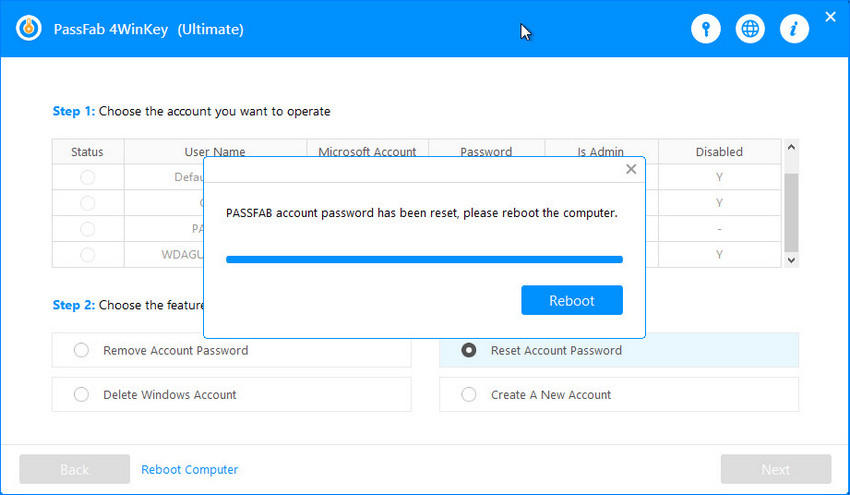 Summary
To be sure that you do not experience any problems in the future; it is advisable to form a password reset disk on your computer to restore your lost password quickly. We are sure that all of the above-discussed methods work. However, PassFab 4WinKey Ultimate is still recommended especially for people who care about their safety and want to get things done in a short time. Give PassFab 4WinKey Ultimate a shot, and we assure you that you would be amazed by the results.