Top 3 Ways to Reset Windows Password with USB
As world has become global village everything needs password to get secure. And it's hard to remember all the passwords. It's in human nature to forget things. If you have got windows 7, just put your files in it and secure it. But what if you forget windows 7 login password? In this critical situation most of the people go for installing window which is time consuming and results in data loss. But we recommend you to reset windows 7 password with usb. As CD/DVD are replace by USB in this era, so that's why USB.
Now if you have made you mind to reset window 7 password with usb then select one of the solution described below and regain access to your data. USB is the only thing you will need in these procedures.
Solution 1: Reset Windows 7 Password with Password Reset Disk
Password Recovery from password reset disk is one of the easiest and fastest way. But problem is that only handful people know about creating password reset disk. If you are one of those handful people who have created reset disk you are in ease for recovering password. Just grab your USB and go with procedure.
Boot you system, in password field type anything and press enter.
You will be shown "incorrect password" error, don't panic just press enter again.
"Reset password" Link will appear. Before clicking on that link plug-in you USB in which password recovery information is stored and click.
Password recovery wizard will appear Click Next.
Now from dropdown list select your USB drive and Click Next.
If your USB contain password information, you will be asked for new password. Set your new password and click next.
Your password has been successfully changed you can now reboot your system and login with new password.
But if you don't know the procedure to create reset disk or you haven't made one in start, don't worry leave this solution and go for next one.
Solution 2: Reset Windows 7 Password with Bootable USB Disk
If you forgot your password before setting password recovery disk or you never created password recovery disk, don't panic there are other solutions as well to reset windows 7 password with usb. Hiren's BootCD is another easy method to reset windows 7 password with usb. Just grab a USB and get on with it.
Download Hiren' BootCD software and Burn it on USB.
After you have burned USB plug it in your system. Reboot your system and let it Boot from USB.
A list of options will appear in front of you but your required option is "Mini Window XP". Locate and select this option.
Now Windows Xpwill be booted in your system but don't worry your window 7 along with its data is secured.
On desktoplook for "HBCD" and execute that program.
A new window will appear. From that window navigate to Programs>Password/keys>windows Login>NIPWEDIT(Password Reset).
Another window will appear with some path in it. Check by visiting drives that which drive is windows drive. In most cases "E" serves as window drive.
In path field replace "C" with "E" and click reopen. All the users will appear select your username and click "Change Password".
It will ask for new password. Set new password and reboot your system.
Password has been changed successfully. Go login with new password.
Solution 3: Reset Windows 8 Admin Password with PassFab 4WinKey
Last but not the least, our recommended product and widely used PassFab 4WinKey. It will give 100% result without letting you down. PassFab 4WinKey is password recovery tool that can be used to reset windows 7 password with usb. No need to reset or reinstall anything just use this powerful tool and spend your time in something more important and useful. Just follow the guide and get all you access back.
Open PassFab 4WinKey and select USB as your media to burn on.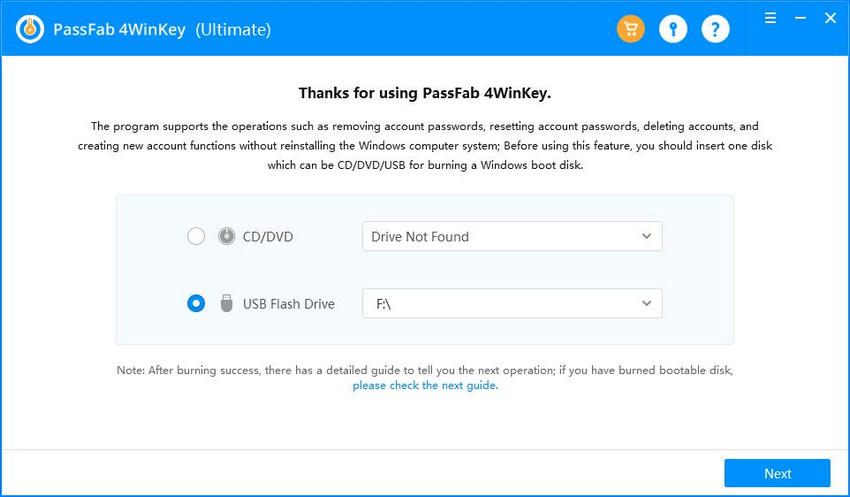 Do backupyou USB as it will ask you to format USB. If nothing important is in USB Click "Yes", otherwise backupUSB first. It will start burning USB.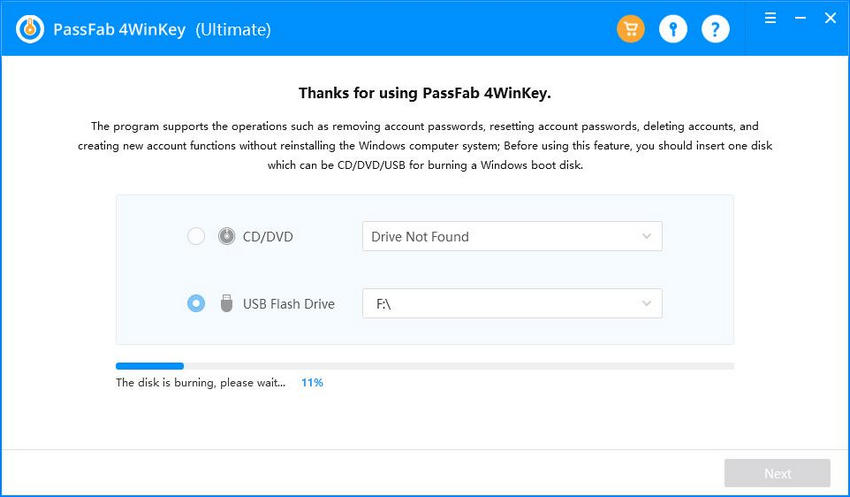 As burning completes a success message will be displayed but burning will take some time.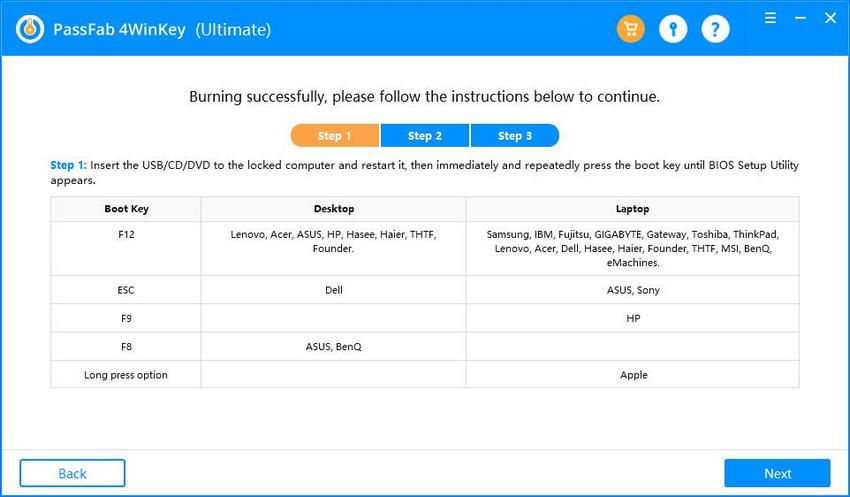 Now reboot system and let it boot from USB.
After successful reboot look for your USB name and select from the list which appears.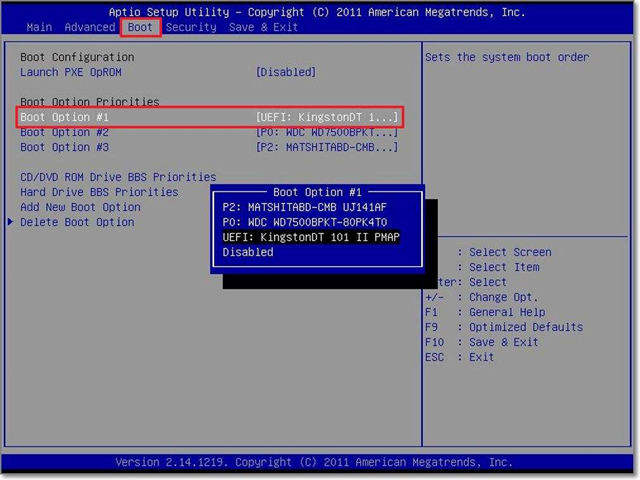 Once you've entered the locked Windows from boot disk successfully you can change password as well.
Now select which one was your operating system and click "Reset Passowrd".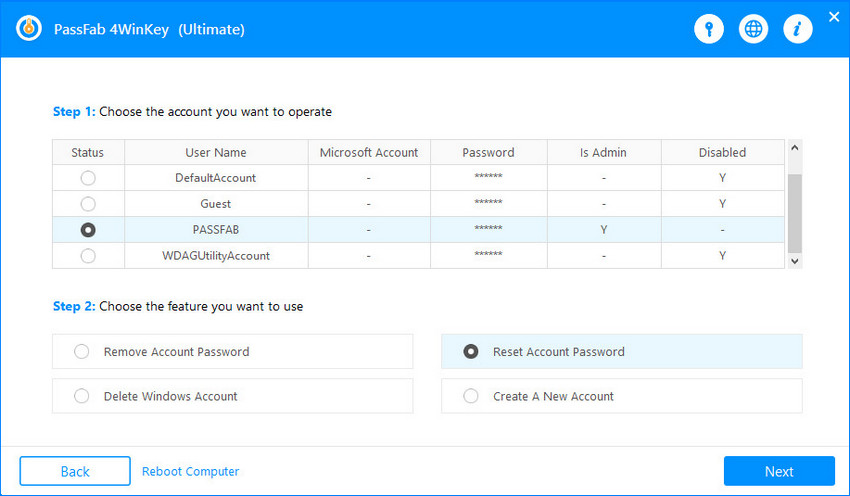 Among different username go find your's one and select. Enter new password in the box below and press "Next".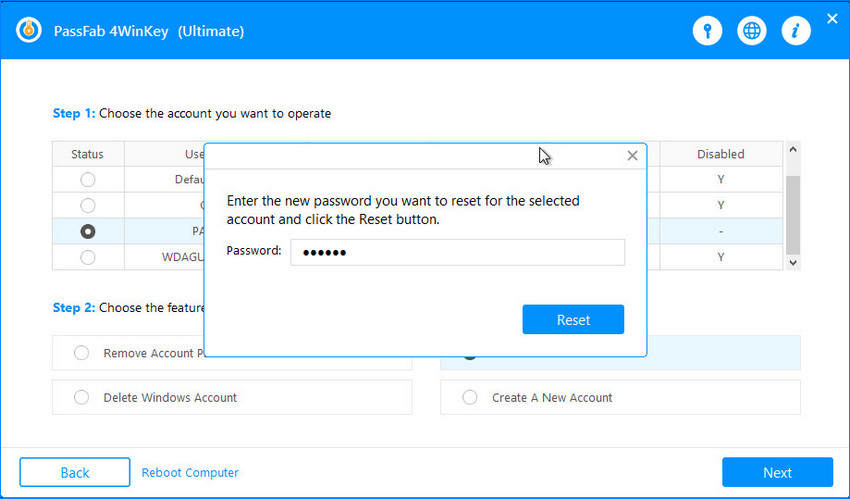 After successful resetting password remove USB and reboot your system. On login screen type new password and regain your access.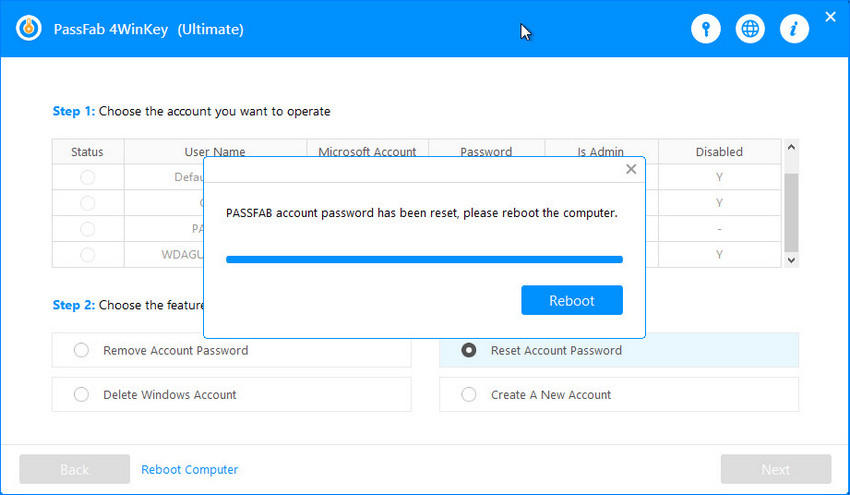 Summary
With above available solutions it is now easy to reset Windows 7 password with usb. However the long and strong password be, these methods will never fail you. Especially PassFab 4WinKey, it is the most secured, easy and fast way to reset windows 7 password with usb. Now set strongest password for your windows 7 as you got PassFab 4WinKey. With this software you can say that passwords are meant to be broken.