I want to give this old HP laptop to my son, how to factory reset it? Oh, by the way, I forgot the login password!
For many HP users, the reason why they want to factory reset the computer is just that they forgot the password. In some situation, as I mentioned above, factory reset is the best way for it. So, back to the topic. Let's focus on how to factory reset hp laptop without password. We will teach you how to complete it step by step.
Part 1. Factory Reset HP Laptop without Password Using HP Recovery Manager
Generally, the factory reset option in computer settings which means you have to access your computer. However, in many situation, users are unable to login their HP laptop. If you don't care your data, factory reset the computer will be the best way for you. Without any delay, let's get started to know how to process it.
Step 1: Before we begin, disconnect all the cables and devices that are connected to the HP laptop.
Step 2: Now it is time to restart the device. When you restart the device, continuously press the F11 key. This will result in a screen on the display that will read "Choose an Option."
Step 3: When the "Choose an Option" is shown, you need to choose the Troubleshoot option from the list of options present there.
Step 4: On the next screen, choose the first option that that reads Recovery Manager.
Step 5: After you click Recovery Manager, on the next screen you need to tapon System Recovery option. This option is present under the Helpsection on the left hand side.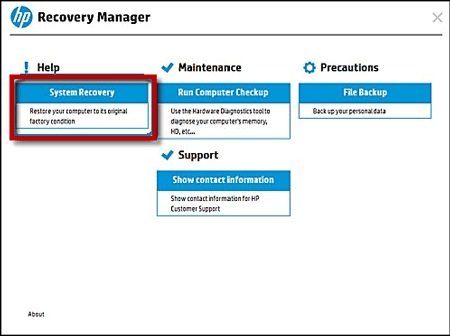 Step 6: After selecting the option, the recovery manager will notify you to back up your data. Here you need to select a backup. You can also select "Recover without backing up your files" if you do not wish to want to back your data. Click Next.
Step 7: You are pretty much done over here. All you need to do now is follow the onscreen instructions to finish the HP laptop factory reset. This might consume 30-50 minutes and the device may reboot a number of times.
Part 2. Remove Password and Then Factory Reset HP Laptop in Settings
As seen above, opting for the aforementioned solution will ultimately result in loss of data. In addition to this, the process is time-consuming and might take almost an hour or two to end. In order to avoid such loss of data as well as time, you need the ultimate PassFab 4WinKey. This tool that can help you get reset HP admin password very easily and that too in no time. Users do not need to format the system. Moreover, the software can effortlessly recover any account password on Windows OS. Here are the steps that you need to follow.
1. Making the Windows Password Reset Disk
Step 1: Launch the software on a device and choose a boot media (CD/DVD or USB Flash Drive)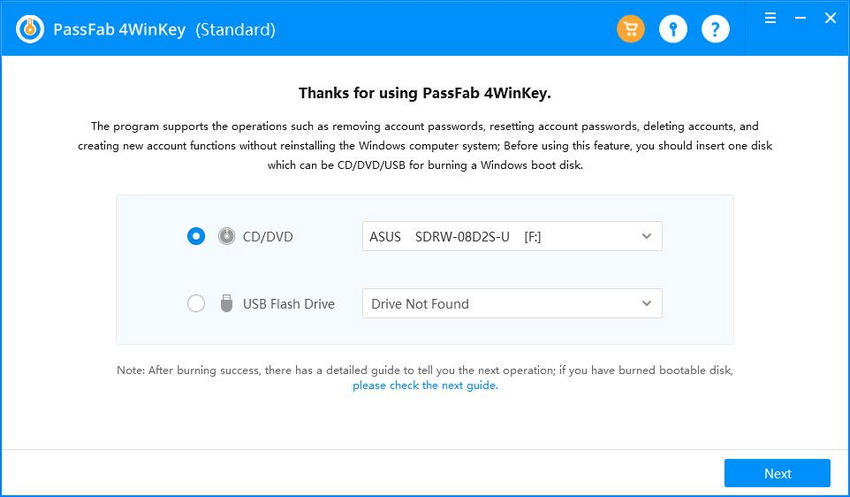 Step 2: Tap "Next" to begin the burning process of the boot disk.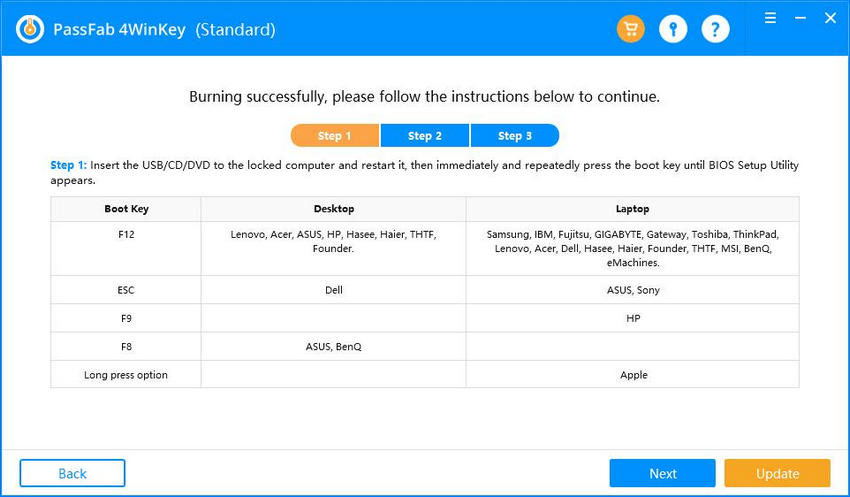 2. Booting Windows from the Disk
Step 1: Insert the burnt disk in your HP laptop and restart the laptop and press F9 key to enter the Boot Menu Interface.
Step 2: Select the CD/DVD that you have entered in the laptopto reset the password and click enter.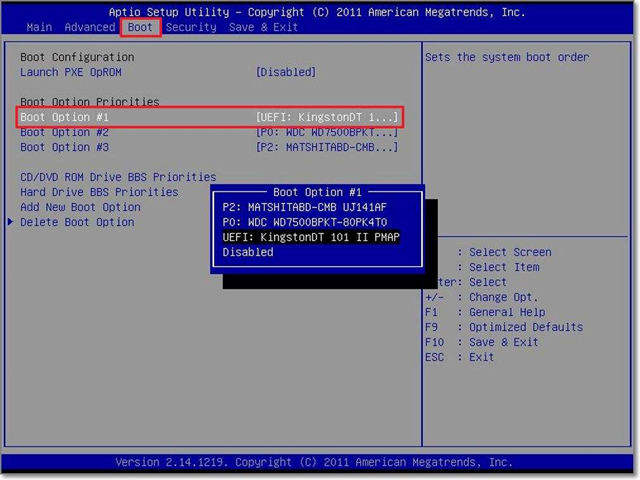 3. Removing Windows Login Password
Step 1: After you hit enter select your OS and click "Next." Select the User Account on the next screen.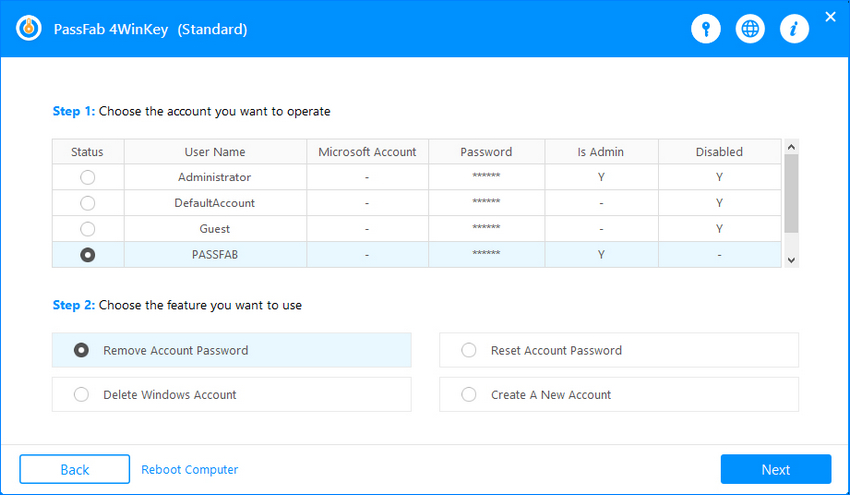 Step 2: After you have selected the account, all you need to do is click Next and you password is reset to blank.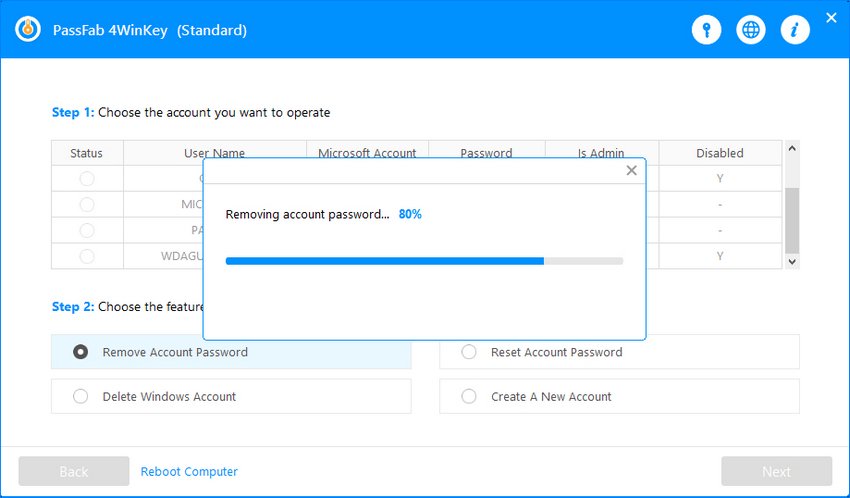 Step 3: On the next screen, to restart your computer select Reboot. Set a new password now.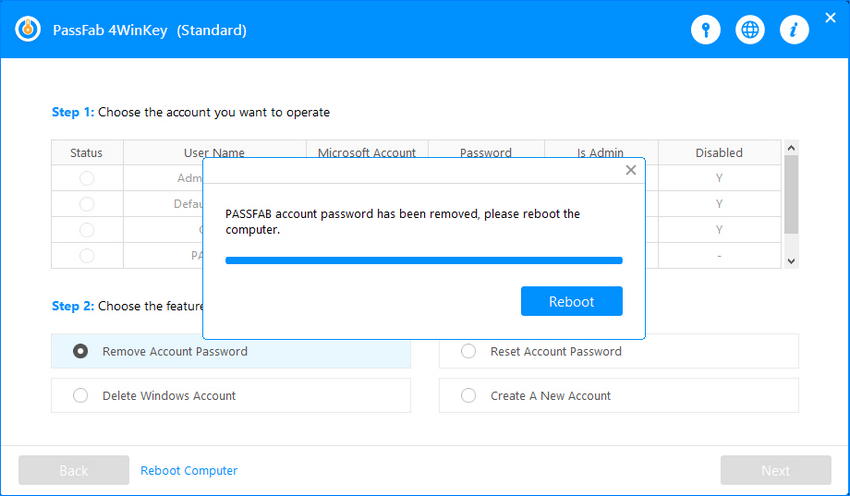 Summary
After reading the article, I belive you already know how to factory reset HP laptop. But, I do not recommend factory reset unless you have to do it. Reset Hp laptop password is not a diffcult thing by using PassFab 4WinKey. Except login password, it also allows you reset Administrator password and Microsoft password. More Questions? Leave the comment below!