If you've just bought a new Apple device and you're seeing this message, "This iPad/iPhone is supervised by another computer and cannot be used with this computer", you may get confused. This isn't a big issue because it happens when you're trying to connect your device with a computer. It ultimately doesn't let you transfer files between the devices when you have to work on a project. This actually means a Mobile Device Management (MDM) is controlling your device.
Most users don't exactly know how to get rid of it. So, here are a few reasons for it along with the solutions to cope up with this matter.
Part 1: Why Is This iPhone Supervised by Another Computer?
Supervision is one of the security features that most schools and businesses use for controlling the activities from school or company's device. So, don't think of "This iPhone is supervised by another computer" as a cyber-attack. Only company-issued devices have this Mobile Device Management (MDM) feature.
With such a device, the organization or company can ensure that it is working in line with its objectives. A password is also required to protect it. If your newly bought device acts like this, it must have been used previously by a company or an educational institution. So, you must know how to remove device suspension from iPhone. Remote supervision is surely a problem with iOS devices and you need to solve it as soon as possible for having the best experience.
Part 2: What Does Supervision Allow for?
If your iPhone is supervised by another computer, don't worry about that. You can perform the following functions under supervision:
You can restrict access to different apps.
You can filter the web content.
You can also configure layouts for home screen.
It allows the use of app lock and lets you activate lock bypass.
You can enable restrictions and install silent apps.
So, supervision allows you to perform a number of tasks with ease.
Part 3: How to Know if MDM Is on My Phone?
Even though it isn't a big deal, you must know if MDM is on your phone or not. You don't need to connect your device to a PC to know if MDM is on the phone or not. You just need to open the Settings to get the answer (in case if you have iOS 10 or later device). Once you open Settings menu, you'll see all the relevant information regarding supervision on the screen.
Click on "Profiles & Device Management" to know who is controlling the device. Also, take a look at the features that you want to disable. That's the best way of knowing "if MDM is on my phone".
Part 4: How to Remove Device Supervision from iPhone?
One of the questions that must be roaming in your mind is "How to Remove Device Supervision from iPhone?". However, you may use some of the methods given below to get it done.
Way 1: Remove with iOS Setting
If you know the password, you can remove device supervision from the iPhone. For that, you need to delete the MDM file on your device. But as mentioned above, you need a password to get it done. Take a look at the steps below for this purpose:
Click on "Settings" on your device.

Click on "General" and then on "Device Management".

After that, click on "Remove Management", enter MDM configuration password there.
Way 2: Using Apple Configurator 2 App
If you don't care about the data loss, you can use Apple Configurator 2 App to remove device supervision. But you need to have the password for it.
Here's how you can do it:
You must access the app first, download and then install it on your device.

Connect the device you want to remove supervision from.

Run "Apple Configurator" and find your iPhone.

Remove Supervision from your iPhone.
In case if you need assistance, just contact the organization that previously owned the device. That will help you get the job done in a better way. It is possible that you will lose your data after removing supervision in this way. So, the pro tip is that, back up all your data before using this method.
Way 3: Using PassFab iPhone Unlocker
PassFab iPhone Unlocker is one of the tools that will help you remove device supervision from iPhone. You won't lose any data either using this.
Here are some of the features of it:
If your device is locked by "Remote Management Screen", this tool will help you get rid of the lock immediately.
You can delete "Remote Management Profile" with a single click also in case if your iPhone is supervised by another computer.
Following are the steps that will let you use PassFab iPhone Unlocker to remove device supervision easily.
Step 1:Launch PassFab iPhone Unlocker
Launch the software first on your device and click on "Bypass MDM".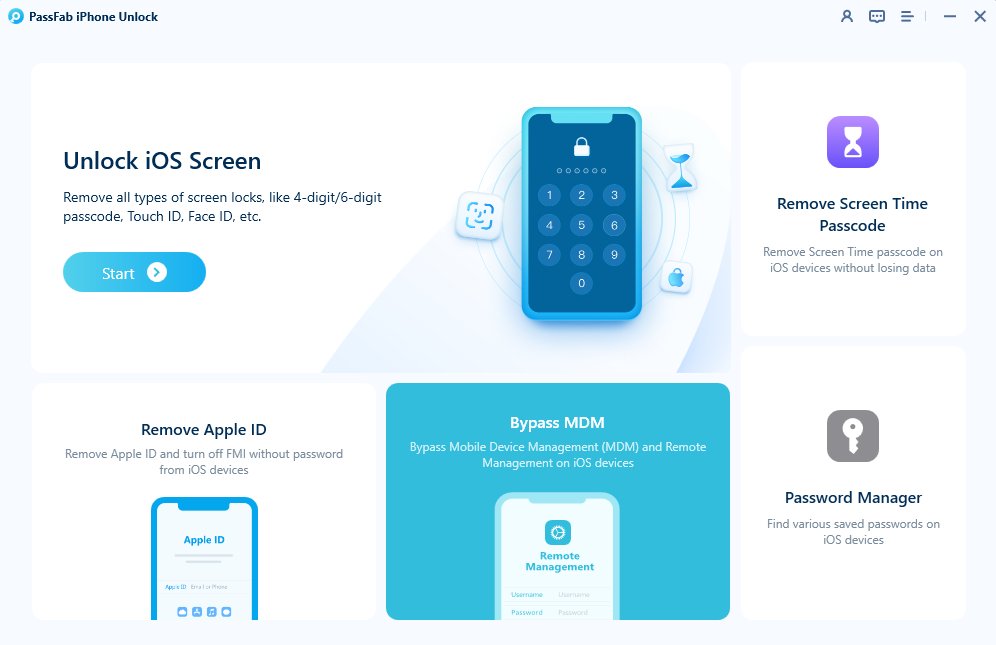 Step 2:Connect Your Device to Computer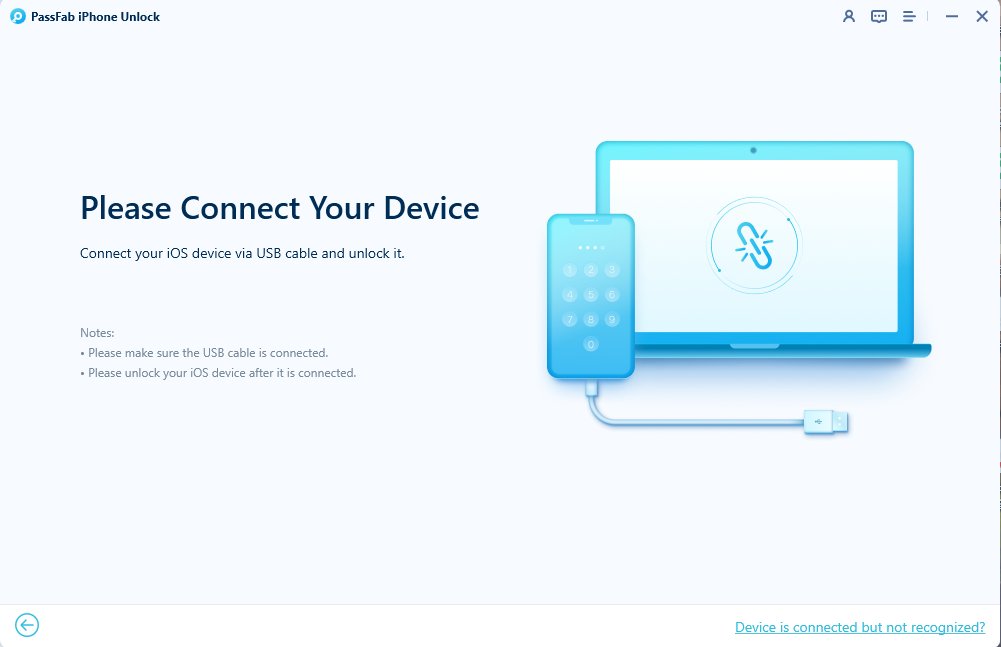 Step 3:Start to Bypass MDM
Click on "Start" button to begin the process of bypassing MDM.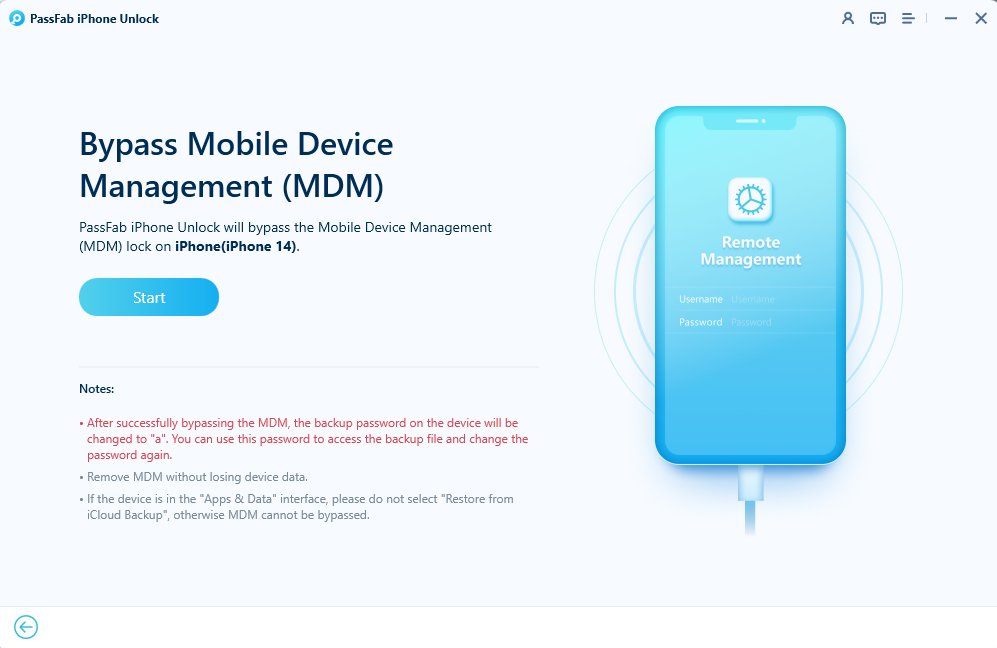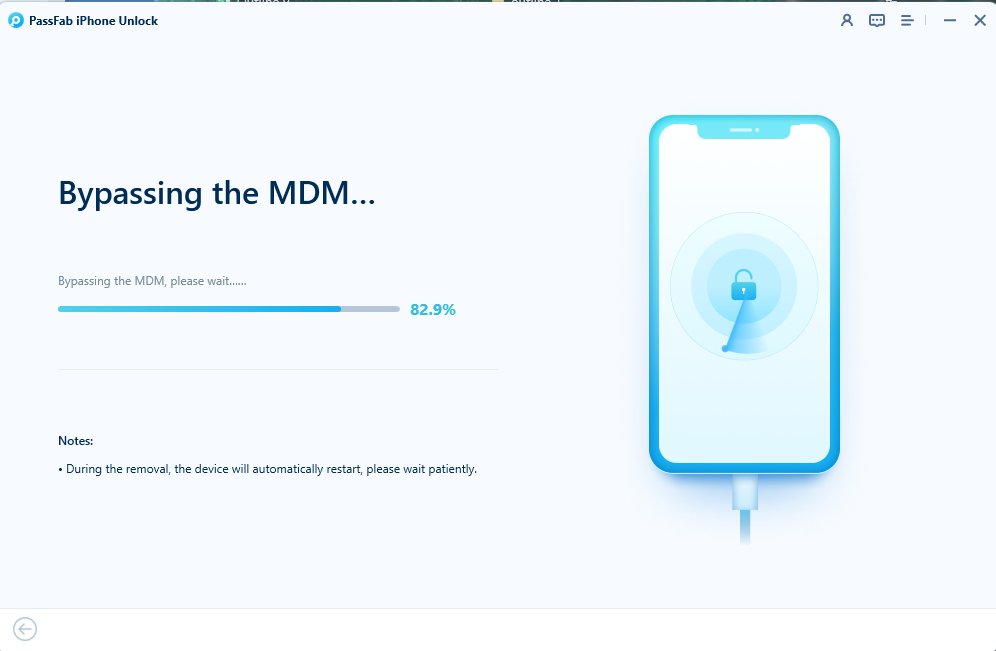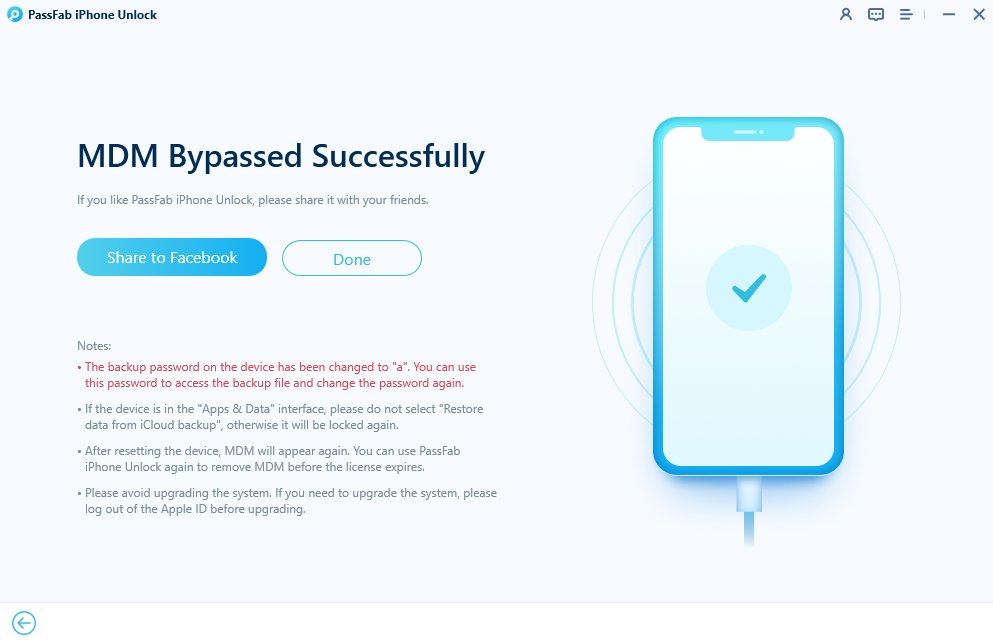 So, with a number of interesting features and quick response, you'll be able to remove device supervision from iPhone using PassFab iPhone Unlocker. If you don't know the password and are looking for an effective way, you can use PassFab iPhone Unlocker.
FAQS
1.Can MDM see browsing history?
MDM can track user's location, push apps to the device, enforce some policies and restrict or enable a few features as well. However, neither they can see the browsing history nor text messages.
2.How do I Remove Supervision from Family Link?
You can remove supervision using family link as well. Just follow the given steps:
1.Open the link and choose the child you don't want supervision for.
2.Click on "Manage Setting Account" and then on "Stop Supervision".
3.Confirm whether you've removed supervision successfully or not.
So, it's not difficult to remove Supervision from Family Link if you follow these steps.
Conclusion
If you are going through "This device is supervised by another computer" issue, you can just use the methods mentioned above to get rid of it. The best of the tools to be used in this regard is PassFab iPhone Unlocker . So, try this out and remove device supervision from your iPhone.