This article will give you an idea of what you need to do when your iPad or iPhone is asking for a passcode after factory reset. This happens mostly when you've just upgraded to a new iOS version. Some users don't even know how to react when their iPad is asking for passcode. So, under such circumstances, the solutions given below are surely going to help you.
Part 1: Why is my iPhone or iPad asking for Passcode after factory reset?
If you don't know why your iPhone is asking for a passcode after factory reset, remember whether you've set up a passcode by accident while going through initial setup. Some iPhones keep asking for a passcode after factory reset because of some iOS bugs. You may witness this after a simple restart also.
If the reset is incomplete or there was something wrong during the process, your iPhone or iPad will keep asking for a passcode after factory reset. Moreover, if you don't dissociate your iPhone with the iCloud account it is attached to, iPhone may ask for a passcode. However, if you dissociate it completely, it may stop asking for a passcode which is what you actually want. So, make sure you don't let any of these reasons trouble you so that your reset process may go smoothly.
Part 2: 4 Effective Ways When Your iPhone or iPad Still Asking for Passcode after Restore
Here are some of the ways that'll fix any issue in case if your iPhone or iPad is still asking for Passcode after Factory Restore.
Comparison Table:
Here is a Comparison of all the 4 methods mentioned in terms of their ease of use and efficiency.
| | User-Friendly | Efficient | Time Required |
| --- | --- | --- | --- |
| iTunes/Finder | Not much | Average | Hours |
| Find my iPhone | Not at all | Below Average | Few minutes to hours |
| PassFab iPhone Unlocker | Very much | More than enough | Few minutes |
| Default Passcode Method | Better | Average | Few minutes |
Way 1: Recover with iTunes or Finder
If you have a back up of all your data via iTunes, or if you've forgotten the passcode, you can recover it using iTunes or Finder. Before doing so, just use a cable for connecting your device (iPhone or iPad in this case) to the PC. The MFI certified cable will get the job done in a better way.
Follow the steps mentioned below to fix any issue if your iPhone or iPad is still asking for Passcode after Factory Restore:
First of all, disconnect the device from your PC.

If you've already opened iTunes, close it.

Look if there is any update needed for iTunes or Finder on Windows or macOS.

Restart your iPhone or iPad while it is in recovery mode.

Hold it on until you're seeing the recovery mode screen. Recovery mode is also different for different versions, for iPadOS and for iOS.

Just wait until iTunes or Finder "see" your iPhone or iPad.

Keep waiting for the "On-screen message" in iTunes or Finder. The message that will appear when your device is in recovery mode will be " There is a problem with the device that requires updating or restoring".

Click on "Restore" and then on "Update".

After that, following the given instructions on screen will help you set up your iPhone or iPad.
Way 2: Recover with iCloud
If you don't have the device but it's connected to Wi-Fi, you can fix the issue. You'll have to follow the steps mentioned below:
Visit iCloud's "Find My Site" from another iPhone.

Enter your Apple ID along with password there.

Click on "Find iPhone".

Choose the device, click on "delete" to delete device along with its passcode.

When you are done, you'll see "Hello" screen.

Follow the instructions given there to set up a passcode.

Once you set it up, recover the data from iCloud backup.
So, in these easy steps, you can fix any issue when your iPhone or iPad is still asking for Passcode after Factory Restore.
Way 3: Using PassFab iPhone Unlocker
PassFab iPhone Unlocker is one of the tools that will help you fix the issues when your iPhone requires passcode after factory reset. Some of its features include:
It will factory reset your iPhone or iPad even if you don't remember the password.
It will factory reset your iPhone or iPad even if you don't have your Apple ID.
It can unlock Apple ID without password as well.
Apart from the features, let's take a look at the step-by-step guide regarding how you can use it for this purpose.
Step 1:Launch PassFab iPhone Unlocker
Launch the software first in your device and click on "Unlock Apple ID".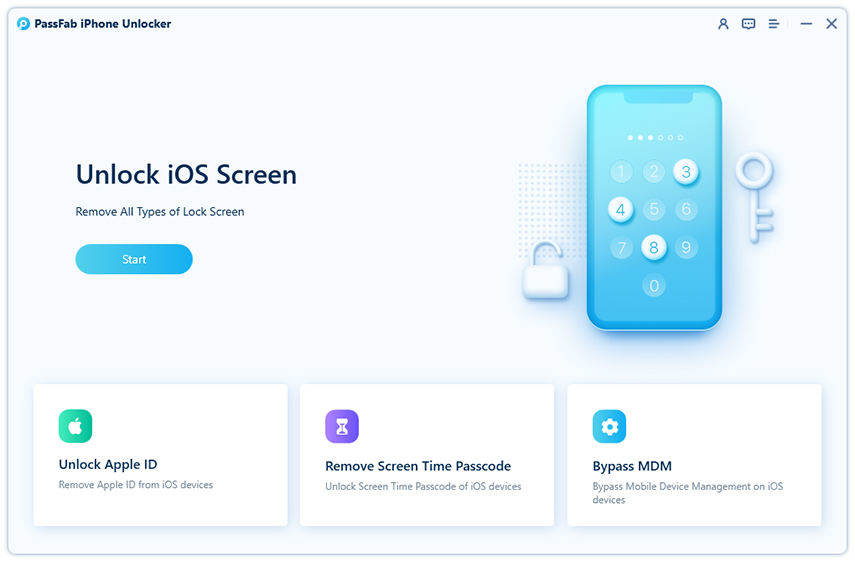 Step 2:Connect Your Device to Computer
If you see "Lock screen passcode setting" there, unlock it first and then click on "Trust".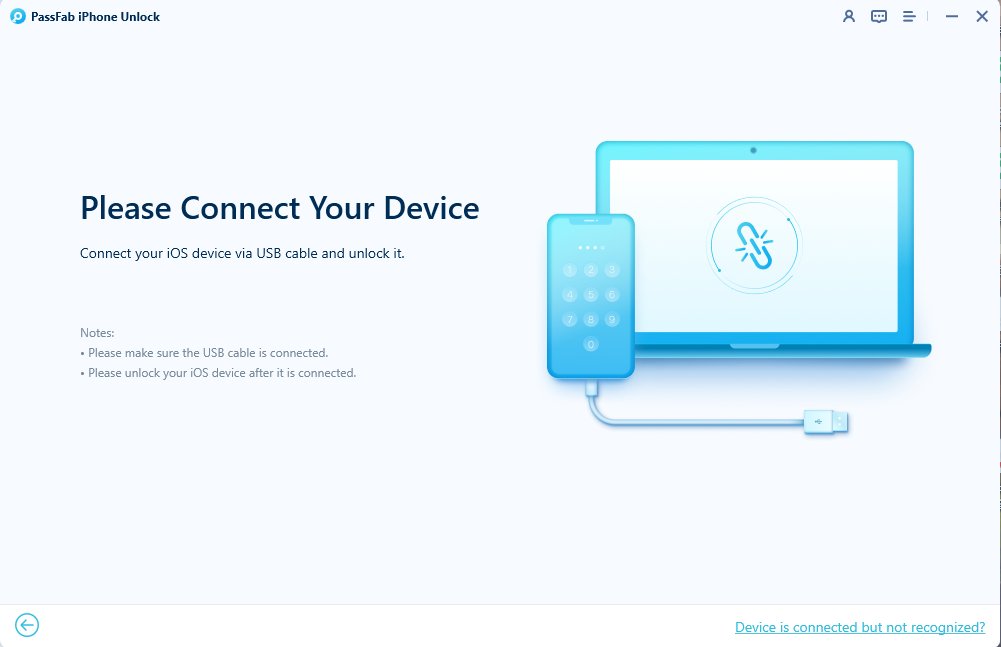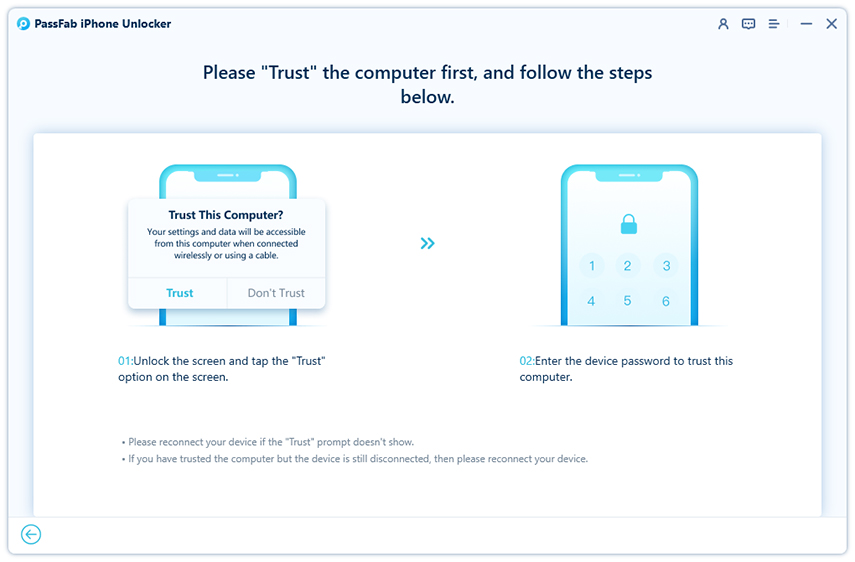 Step 3:Bypass Apple ID and iCloud Account
After connecting, click on Start Remove" for unlocking your iCloud account or Apple ID attached to your device.

If "Find my Phone" is off, PassFab iPhone Unlocker will unlock the Apple ID immediately. You won't lose any data in this case.
Way 4: Using Default Passcode
If you're using a second hand iPhone which requires a passcode even after factory reset, follow the below-mentioned steps:
Check your device's IMEI number. After that, contact the person who was using this device before.

For getting IMEI number, check your phone's back or dial *#06#.

Use default Passcode then, such as 0000 or 1234 if you have a "4-digit passcode". If it consists of 6 digits, try 123456 or 000000. This will surely work for you.