When people buy a brand new Sumsung Galaxy S5 from the carriers, it will include a SIM card which all the related information containing. The users can not have a call or send a message until the carriers activates the SIM card, which means may be your phone would be struck into some trouble. Because most of phones buying from the carriers are locked, since they are trying to make the users pay for all of their voice services, related data and cell call and etc. That's how they make their living. A locked mobile phone only works on a specific SIM card, which is activated by a specific operator.
If you buy a second-hand Samsung Galaxy S5 and find it was locked to the carriers, you may cannot use the phone in another carrier. When you try to use the phone in other carriers, it will keep locking you message. Under such circumstance, you may wonder how can I get a sprint samsung galaxy s5 unlock code free or whether there are some solutions to figure it out. So, how to unlock a sprint samsung galaxy s5 for free? Here comes some ways. After reading the article, you may have some idea about unlock sprint samsung galaxy s5.
Things to do Before Starting Unlock Sprint Samsung Galaxy S5
Before you get stated to unlock samsung galaxy s5 sprint, there are some risks you need to know in advance. No matter you decide to try the following ways to unlock your Sumsung galaxy s5 listed, it would have some risks. Take a look at it at first.
Your phone may be in the situation that being completely unable to use, typically on a permanent basis.
All the data on your device may be lost.
You may get some trouble from sprint. Because they can legally work against you, as it is illegal to unlock your phone without any permission.
Part 1: How to Unlock Sumsung Galaxy S5--Carrier Unlock
Sprint wireless carriers can lock Samsung Galaxy devices in two ways including domestic SIM locks and international SIM locks. When a Galaxy device has an international SIM card lock, it won't work with any other domestic wireless carrier.
The first thing you can do is to connect with Official Sprint. The number of it is 866-866-7509. The majority of the company would set a unlocking plan so that they could change providers if they have contract for amount of time. Try to connect with their customer support center and request for a unlock code. After getting approval confirmation lock for the car, please follow the following steps:
Turn of the phone and remove the SIM card from the slot
Insert a new SIM card from different providers
Turn on the device and put the lock code provided by Sprint
Finally your samsung galaxy s5 sprint unlock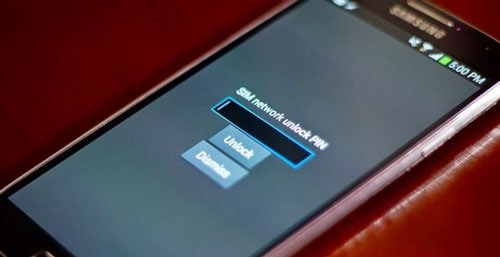 If you don't want to go through all the difficulty to unlock phone via the carriers, you may be can try some third-party unlock software in the following.
Part 2:How to Unlock the Sumsung Galaxy s5 - Third-Party Unlock
Unlock unlock samsung galaxy s5 sprint can go back to the carriers. And also, there are many samsung galaxy s5 unlock software provided in the market. Some software related would be recommended in the following.
1.DirectUnlocks
When using this software, you are supposed to provide your 15-digit IMEI number, and also your carriers as well. For getting your IMEI number, you can call *#06# on the locked device. After that , the system will identify your phone automatically. The system finally will request an official Sprint device to unlock your phone remotely.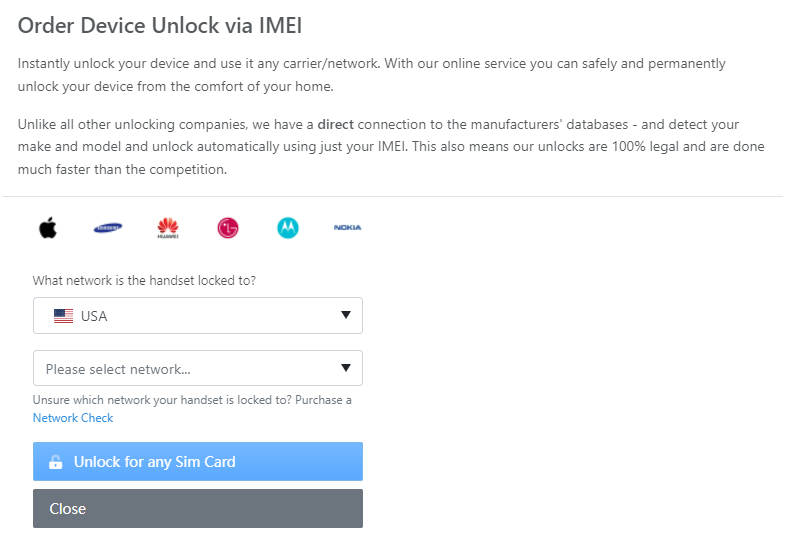 Compared with the other unlocking company, they connect directly with the maufacturer's database and detect your make and model using only your IMEI. Therefore, the system works faster and legally.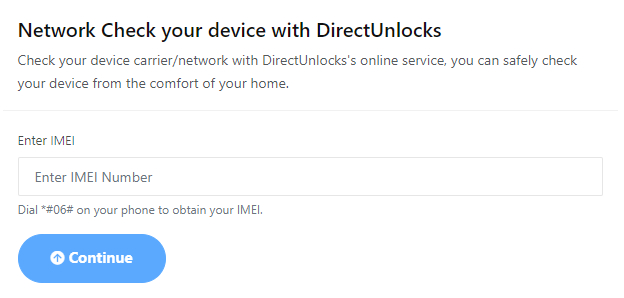 2.Doctor SIM
DoctorSIM is also a quite useful software that the users can unlock the majority of Android phones, especially for those people who what the fully control of their phones. Still, when using this system service,the android phone needs to meet the eligibility criteria, such as, the device should not be blacklisted, or make any extra payments to the original carrier.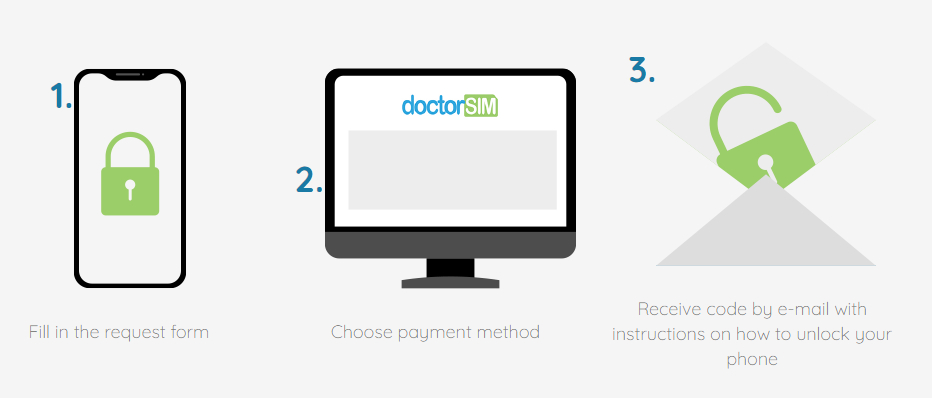 3.Unlock Base
It can unlock your cell phone from any service provided with both Android and iPhone device. First you need to get your IMIE number by means of a four digital code through calling *#06#. And order a code unlock phone from the software. In this process, you need to select your device version, email address, country and the network you are using. Put the code in, and finally you would find your samsung galaxy s5 sprint unlock.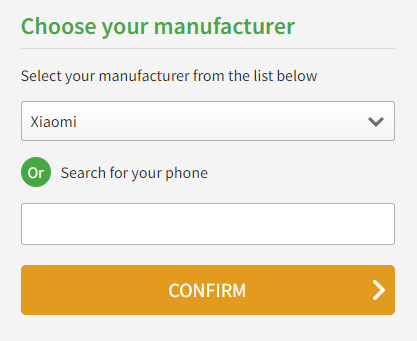 4.iToolab SIMUnlocker
This software free you from stuck in a single carrier, it helps to switch to SIM card of any carriers freely. After unlock your SIM card, you can travel to any country or region without roaming charges. Before using this software, there are several notes. iPhone device support only. It doesn't support blacklisted phones. When using it, Find My iPhone should be turned off.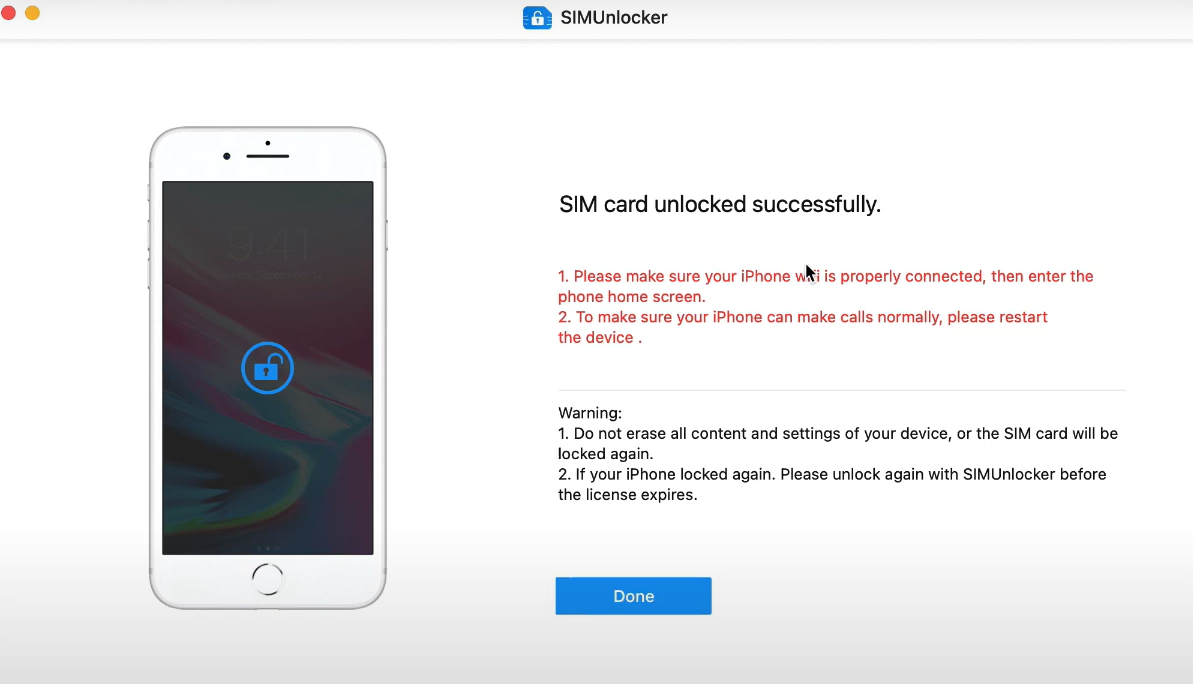 Parts 3: Bouns: Unlock Sumsung Galaxy S5 Locked Screen with Passfab Android Unlocker
May be you need to unlock samsung galaxy s5 sprint by purchasing some code service from the third party or get unlocked from the carriers. Obviously, it is a daunting mission and takes some time since those service need waiting for several days to unlock your device.You may also suffer from forgetting your password of your device. If you forget your screen lock. Passfab Android Unlocker can help you remove your screen lock in minutes! It is very fast and easy! Let's follow the steps to see how to use it.
Download the software to your computer and start to run it. Now use a USB to connect your phone and your computer.
Choose remove screen lock. For early Sumsung device , it won't lose your data. And click start on the screen.
Choose and confirm the correct device name of Samsung s5 in a corect way. If the device model is not in the list follow, please try another mode.
When pressing Yes button process of unlocking your device starts wait it for a few minutes until a success message is shown. Remember do not unplug your phone from the computer during the software is on, or it may break your phone.
Summary
Some of ou may be locked to a specific company like Sprint. This article is trying to help unlock sprint samsung galaxy s5 to any carriers. And actually you can also use it into other devices and providers. If you forget your phone lock screen, Passfab Android Unlocker is a nice tool to help you unlock your phone without password . It is available for almost all Android phones and it is super easy to handle it. Feel free to using it when forget your lock screen.