Microsoft announced the new version of its most widely used desktop Operating system, Windows, in October 2021. This version was called Windows 11. Microsoft changed the look and feel of its operating system while adding some more features to it. Till Windows 10, the user interface of Windows was almost the same for all other versions but, Windows 11 is different from Windows 10 (and earlier versions) to a great extent.
Many people have already upgraded their operating systems to Windows 11, while others prefer to stay on Windows 10. So, the question arises, "is Windows 11 good or bad"? Should you upgrade to it? What are the requirements for upgrading? When you search the Internet, you find many resources mentioning that Windows 11 sucks. So why is Windows 11 so bad according to these resources?
In this article, you will get the answers to the questions mentioned above. As far as the quality of the operating system is concerned, Windows 11 is bad in some aspects whereas so good in others. For example, the new user interface is attractive, but at the same time, it is a bit complex. Whether to upgrade to it or not is a big question. So let's see what the requirements for upgrading to it are:
Part 1: Requirements for Upgrading to Windows 11
Although Windows 11 does not have many requirements, you might not be able to upgrade to it if you are using an old PC due to its build. Windows 11 is much heavier than other versions, requiring suitable hardware.
However, here are the hardware and software requirements for upgrading to it:
Hardware Requirements
For upgrading to Windows 11, you need:
Processor: At least 1GHz or faster, having two or more cores on a 64-bit processor or SoC (System on a Chip).
RAM:4 GB or more
Storage: Minimum 64 GB. More storage might be needed to enable certain features or install updates.
Graphics Card: DirectX 12 or later compatible, with WDDM 2.0 driver.
Firmware: Secure Booth Capable, UEFI.
Trusted Platform Module: TPM version 2.0
Display: 720p, 9-inch or greater monitor, 8-bits per color channel with High Definition
Internet Connection: Required to install updates and download and use some features.
Software Requirements
The only software requirement for upgrading to Windows 11 is that your device should be running Windows 10 version 2004 or later. Now that we know the requirements for upgrading to Windows 11, let's see why according to some researchers and Windows 11 users, Windows 11 is bad:
Part 2: Reasons Why Windows 11 Sucks
Windows 11 sucks in many aspects, but the most important reasons that are worth mentioning are as follows:
1: High Hardware Requirements (TPM)
Although all the versions of Windows before Windows 11 had some RAM, storage, and Graphics requirements, Windows 11 has a unique requirement of TPM (Trusted Platform Module) version 2.0.
On the other hand, your PC is required to have a 1 GHz or faster processor with two or more cores on a 64-bit processor or system on a Chip (SoC).
The requirements mentioned above suck as people having older PCs cannot upgrade to Windows 11 without a CPU upgrade. This makes it uneconomical.
2: Low Level of Taskbar Personalization
In Windows 11, the Taskbar and Start menu are located in the middle at the bottom of the screen. It looks nice, but the problem is that you cannot move it anywhere else from the bottom.
Furthermore, you cannot change the size of the icons and show the time on the secondary monitor.
To be concise, you cannot personalize the taskbar in Windows 11, making it less usable than the taskbar in Windows 10. This is the other reason why Windows 11 sucks.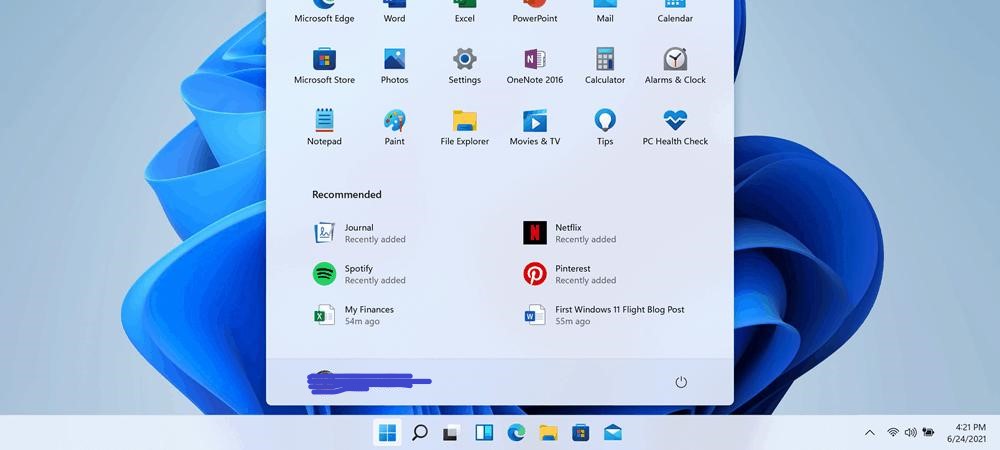 3: Difficult to Change Default Browser
When it comes to browsing web pages, we all have our favorite browsers that we prefer to use. However, in Windows 11, Microsoft has made it difficult to change the default browser as it wants you to use Microsoft Edge.
Edge is a nice browser, no doubt, but if you are used to using any other browser and have different preferences, it is unnecessary to use Edge.
It was easy to set your default browser in the previous versions, but in Windows 11, you need to specify each file type and link to open with the new browser by default. This thing in Windows 11 sucks.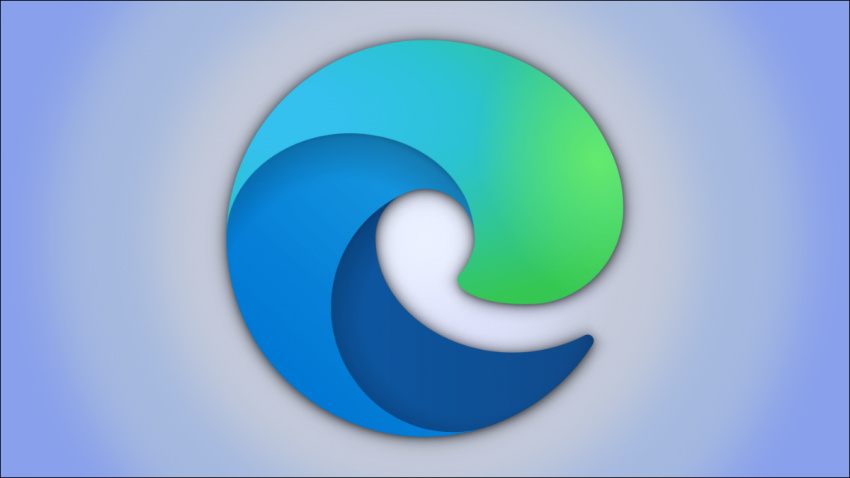 4: User Interface Clicks Increased
With the addition and enhancement of specific features in Windows 11, the number of clicks to perform a simple task has increased.
The user interface of Windows 11 is a bit complex, and you need some time to get used to it. For example, in Windows 10, when you right-click on the desktop on an icon, you see a contextual menu with a few options, but in Windows 11, you see only a few options along with a Show More Options option when you perform the same action.
Similarly, to see the WiFi networks in Windows 10, you only need to click on the WiFi icon, and all the available WiFi networks appear listed on the screen. In Windows 11, you click on the network button first and then the arrow beside the WiFi icon to view all the WiFi connections. These slight changes in the user interface and increased clicks make Windows 11 suck.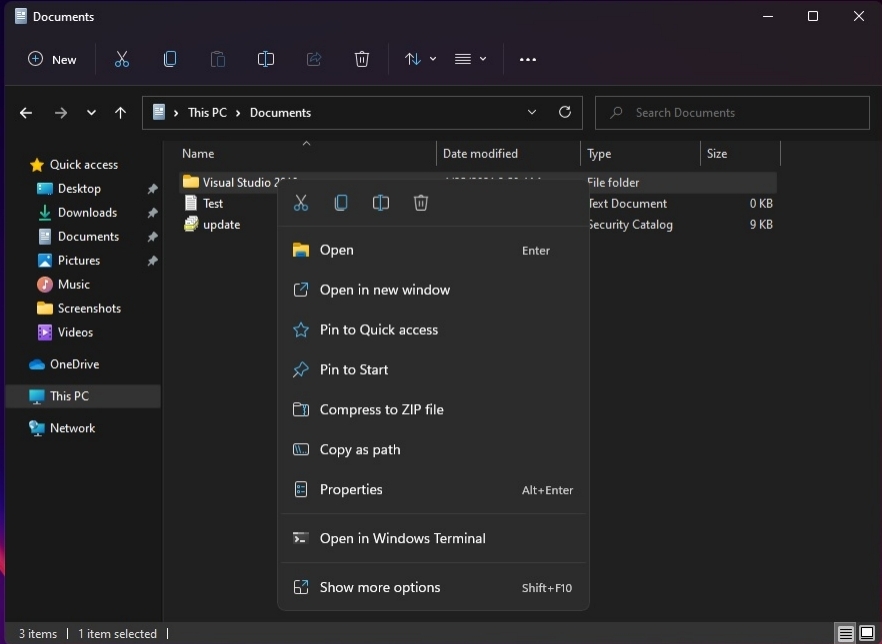 Apart from the reasons mentioned above, there are many more reasons why Windows 11 is so bad. After knowing the pitfalls of Windows 11, you must be wondering whether you should upgrade to it or not. Let's find out the answer in the next part:
Part 3: Should you Upgrade to Windows 11?
Upgrading to Windows 11 is entirely up to you as Windows 10 will continue to have patches updates and security updates till October 2025. However, we recommend waiting a few months before upgrading unless it has become stable. Some reasons why you should not upgrade to Windows 11 for now include:
It has bugs as it is a new operating system.
If you use lots of third-party apps and related configurations as Windows 11 has some compatibility issues.
It has some major changes in the user interface that you may not like.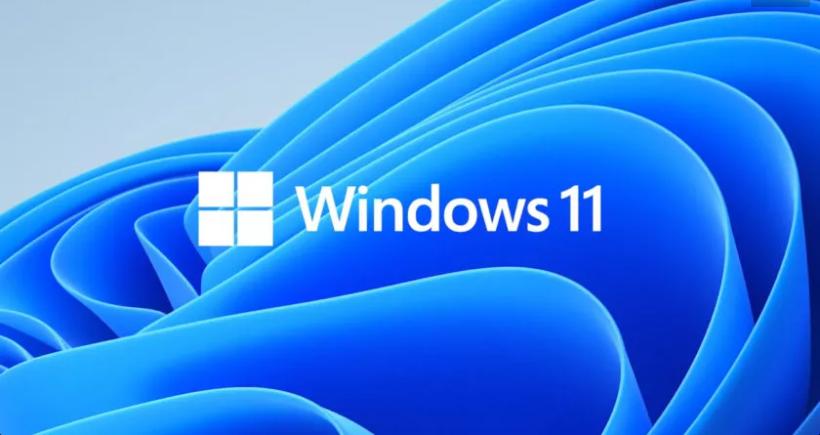 However, if you want to enjoy this new operating system, you can upgrade. But, before upgrading, keep in mind that it has been released for some months only, has system issues, and is still not fully stable. Before upgrading, make sure to backup all of your data to avoid data loss.
Here are reasons why you may want to or should upgrade to Windows 11:
If you have bought a new system, especially with the promise of a Windows 11 update, you should upgrade to it as it is designed for the new systems.
If security is one of your main concerns, you should upgrade to Windows 11 as its security is stronger than Windows 10's.
Windows 11 has introduced some great new features not available in previous Windows 10. If you want to use those features, upgrade to Windows 11.
Better multitasking is another plus point of Windows 11. Snap Layouts, Snap Groups, and the ability to remember the layouts for multiple displays serve as much better multitasking than other versions.
When you have upgraded to Windows 11, there might be many issues that you come across. One of the major issues is a forgotten login password. As Windows 11 is a new operating system, you might be thinking about how you will unlock your system after forgetting the login password. So, to get the answer to your question, give a read to the following section:
Part 4: Forgot Windows 11 Password, Using PassFab 4WinKey
As Windows 11 is a new operating system, getting stuck on the login screen due to a forgotten login password is the worst thing that could happen to you. Finding the solution to such a situation is difficult as there is not much stuff on the Internet regarding this issue. But, if you are facing the same problem, don't worry, we got your back.
PassFab 4WinKey is a Password Recovery tool designed to resolve almost all the issues related to passwords in Windows Operating System. This is the best yet recommended tool due to its outstanding functionality and user-friendliness. You can use this tool after downloading/purchasing and installing it into any accessible PC from here.
This is a two-step process of resetting the Windows 11 password:
Creating a Bootable Device
Resetting forgotten password
Step 1: Creating a Bootable Device
Plugin your USB/CD/DVD drive and launch PassFab.
Choose the device and click Next.

Wait for the instructions to be loaded on the device. Once done, plug out the Bootable device.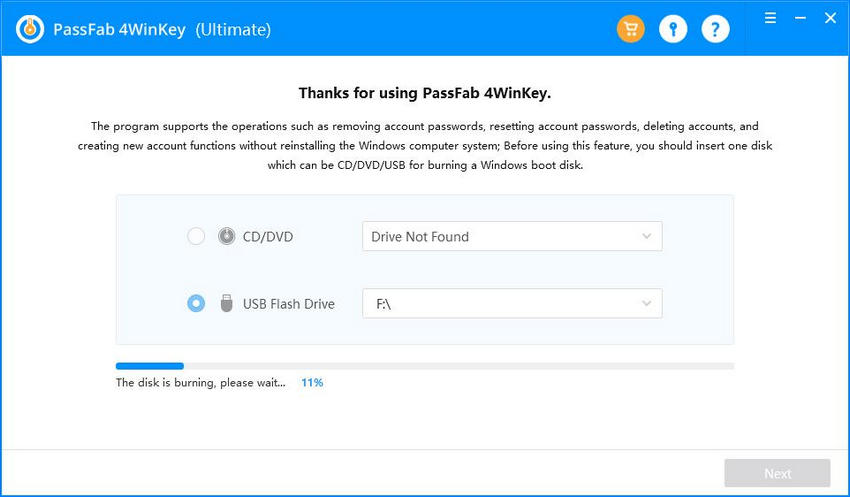 Step 2: Reset Forgotten Password
Plugin your Bootable device into the locked PC and restart it while pressing the Boot Key.

Set your drive to priority using arrow keys and press F10 to save the settings.

Choose the Windows system, user account, and Reset Account Password option while pressing Next after each, respectively.

Let the system reset the password. Click on the Reboot button when the process completes
When your PC restarts, you will not be asked to enter the login password. Hence, your password has been reset.
Final Notes
The passage that you have read discusses the different aspects of Windows 11 and explains why Windows 11 sucks. We have also discussed the system requirements for Windows 11 upgrade and the circumstances in which you should or should not upgrade. Hopefully, this article will help you decide whether to upgrade or not. This article also discusses the best way to unlock Windows 11 in case of a forgotten or lost password.