How Do I Remove Login Password in Windows 7
What's remove login password requirement?"
Most of us will setting password to keep the important files on computer, generally we will not forget password when we use it frequently. If we didn't use it for a long time or other situations caused windows password issue, the best way is remove it. So, how do we remove login password in windows 7? Actually, there are many ways for you . It's not big deal. Now, keep reading to check it out.
Part 1.The Free Way to Remove Windows 7 Login Password
Here are steps you need to follow to remove login password Windows 7. Let's take a look:
Step1. Click on Start and enter Control Panel to open the window.

Step2. Go to User Accounts and Family Safety.

Step3. Click on User Accounts. The Make Changes windows will appear on your computer screen.

Step4. Click on Remove The Password and enter the existing password. Hit the Remove Password button and your work is done.
The process is simple and won't take more than five minutes. If you tend to forget the login password often, it is best to remove it. The steps to remove laptop password on Windows 10 are a little different, however, the process is the same for all versions before Windows 7.
However, you have to be careful when somebody else uses your Windows 7 computer. The data you have saved on your computer is at a huge risk of getting misused or exposed. If that's the case, you can open a guest account for others to use. That way, your data is safe. Always stay close to your computer when the person is using it as an added protection.
Part 2. Recover Windows 7 Password with PassFab 4WinKey
While removing the password is a feature that Windows 7 offers, recovering it is a little difficult. You will have to use a third party, free or paid, to recover the password. Using a free software puts you at a risk of turning your computer into useless metal by performing a misstep. Paid third party software are error-free and the process is simple and non-technical.
One of the best paid software to recover your Windows 7 password is Passfab 4WinKey. Available in four different versions, it lets you recover password for unlimited number of times.
Step1. Download and install Passfab 4WinKey on an unlocked computer. Insert USB Drive or CD/ DVD to burn the software.
Step2. Select the USB Drive and click on Burn.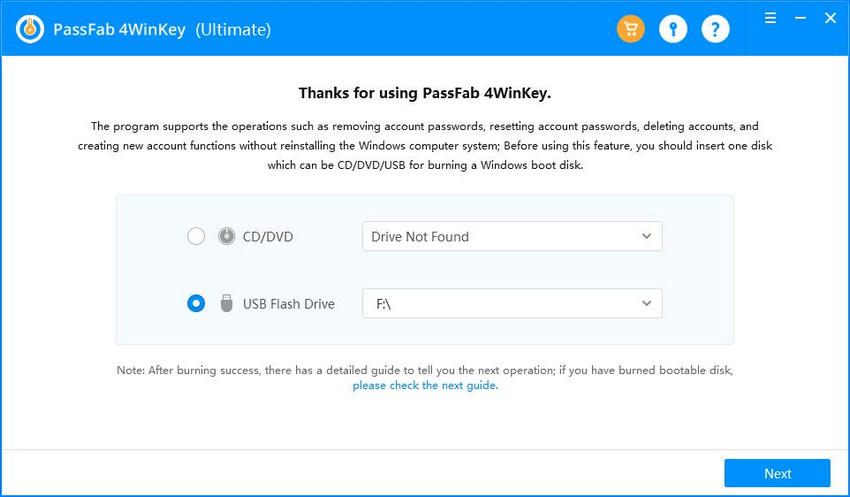 Step3. After the process is over, a dialog box will pop-upon your screen informing you about it. Click OK and remove the USB Drive.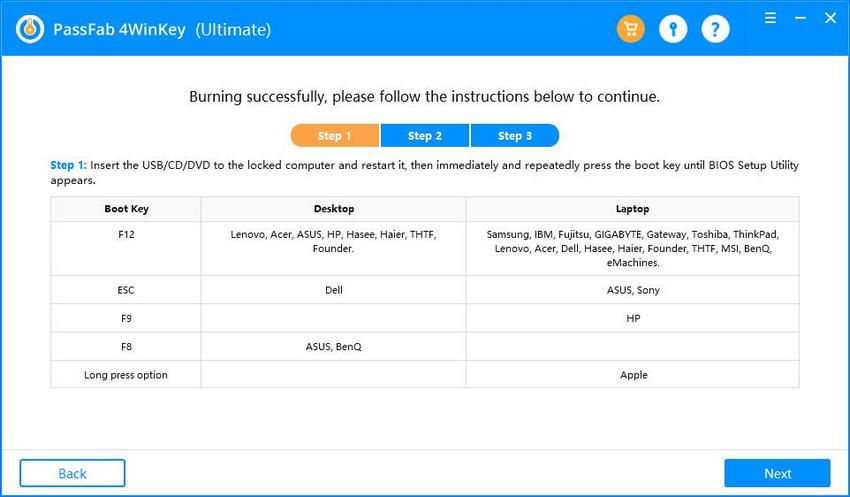 Step4. Insert the USB Drive in your locked computer.Click on Select Windows and choose your operating system on the window that appears on your screen. Select Reset Your Password. Click on Next.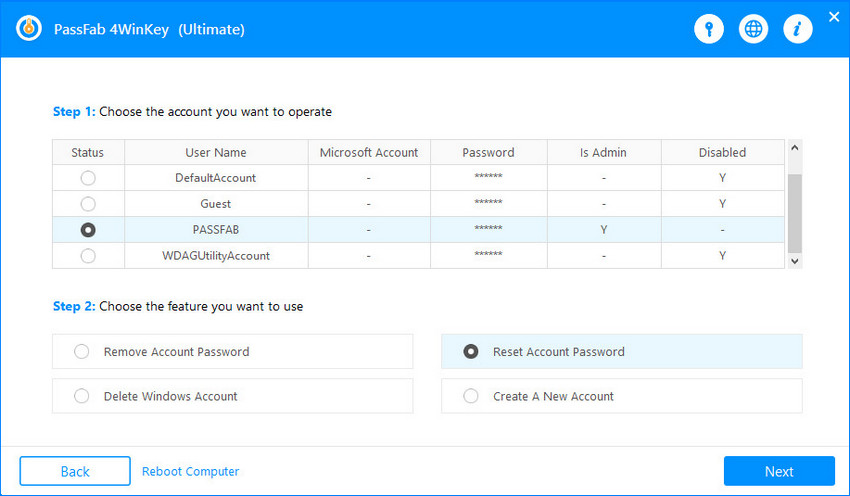 Step5. In Manage Accounts section, select your account to remove password. Hit Next.
Step6. In Process section, the recovery process will begin. At the end, your password will be reset to blank. Reboot your computer to apply the changes.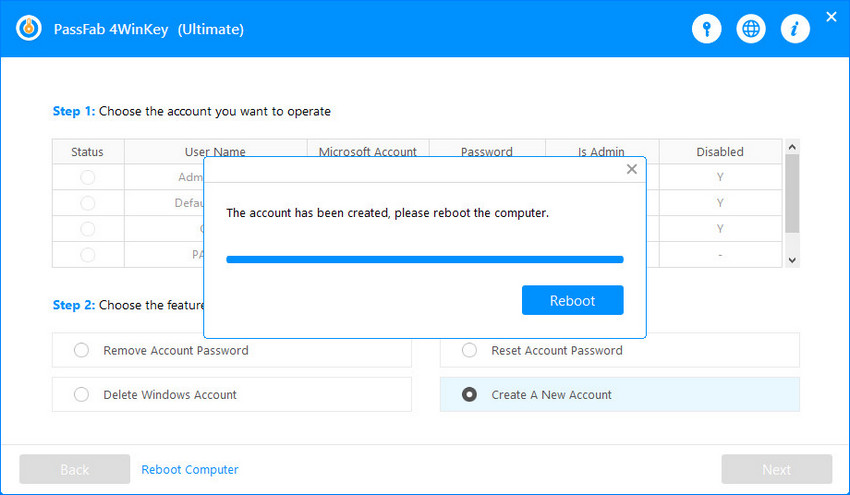 That's how to remove login password Windows 7 using Passfab 4WinKey. The process is over in six steps and 20 minutes.
Part 3. Password Problems in Windows 7 Computer
If you are Windows 7 user, you would have come across certain problems related to user and admin passwords. These problems are rare but they do happen and we are here to help you find a solution for them.
Problem 1 - Windows 7 computer not accepting correct password
You will have to reboot your computer and keep pressing F8 until Windows Advanced Options Menu appears on your screen. Hit Safe Mode and press enter. Login into the Administrator account. Go to Start and then Control Panel. Go to User Account and reset the password of your user account.
Problem 2 - No password recovery disk to recover user password
You are left with no choice but download a third party software like Passfab 4WinKey and reset Windows password to blank. It is a paid software but protects all your saved data including photos, videos, and other files. Once you purchase the software, you can recover password for an unlimited number of times.
Problem 3 - Windows 7 user account getting corrupt
One of most common reasons for not being to login into your Windows 7 user account is a virus attack. It disables the login mode. As difficult as it is to say, you will have to factory reset Widnows 7 system and reinstall it. You will lose all saved data. After you install the system again, purchase a good antivirus software so that the virus problem doesn't occur again.
Summary
In this article, we showed you how to remove and recover Windows 7 login password by using the Control Panel and Passfab 4WinKey. Both are simple processes and used in two very different situations. Except recover the password, you can also choose reset Windows 7 password. If the tutorial helps you or you have questions to ask, please leave the comments below to let us know.