Top 3 Windows 7 Password Reset Tool
If Windows user thinks login and administration passwords on Windows are same, then they need to search on this. The login or user password is different from the administration password. The administration password gives you an access to enter into the BIOS setup whereas login password provides an access to start the booting process. Therefore, there is also a difference in resetting the login and administration password.
If you forget your Windows 7 password, then you do not need to panic. Today, there are various Password Recovery tools available on the internet platform to reset both login and administration password within a few minutes. If you are seeking the reliable and robust windows 7 password reset tool, then here you will get to know the best Windows 7 Password Recovery Tool.
Top 3 Windows 7 Password Reset Tool
Windows password reset tool is an effective way to reset the password. With the help of a tool, you can recover a password in a shorter period of time. On the internet, there are numerous password reset tools. You need to be very careful while choosing a tool as some tools are not safe to install on the computer. Below there are top three Password Windows Revocery Tools that you can use.
1) PassFab 4WinKey
The
PassFab 4WinKey
is an ultimate solution for forgotten passwords in case of Windows, Word, PPT and many more. It is considered as best windows 7 administrator password reset tool. If you are unable to enter into your Windows System, then you can rely on this tool. More than 200 countries preferred a PassFab tool for resetting passwords. Most importantly, it is safe and secure to install on the computer.
If you want to know how to use the tool, then follow the below steps to reset the password on Windows 7.
Step 1: Burn Reset Disk
First, you need to install the tool on your PC from PassFab website. Then, launch the software. Select either a USB Flash drive or CD/DVD and click on the "Burn" to starting boot disk.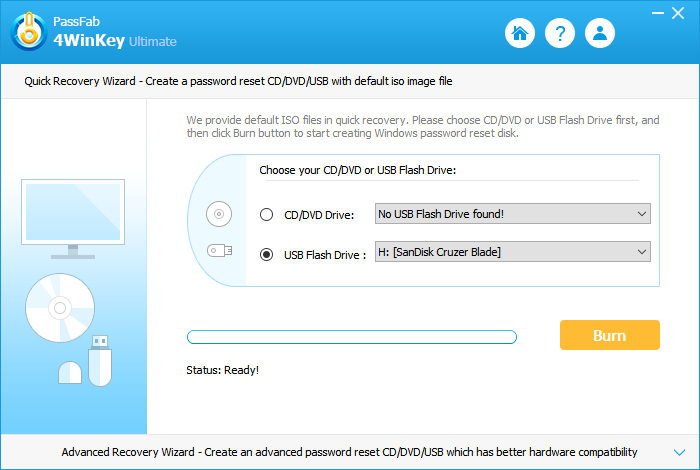 Step 2: Enter Boot Menu Interface
Once your CD/DVD or USB Flash Drive was burned successful, simply click "OK" . Then you need to insert the burned-USB flash drive to your locked computer. Restart the computer and press "F12" or "ESC" on the keyboard to enter Boot Menu interface.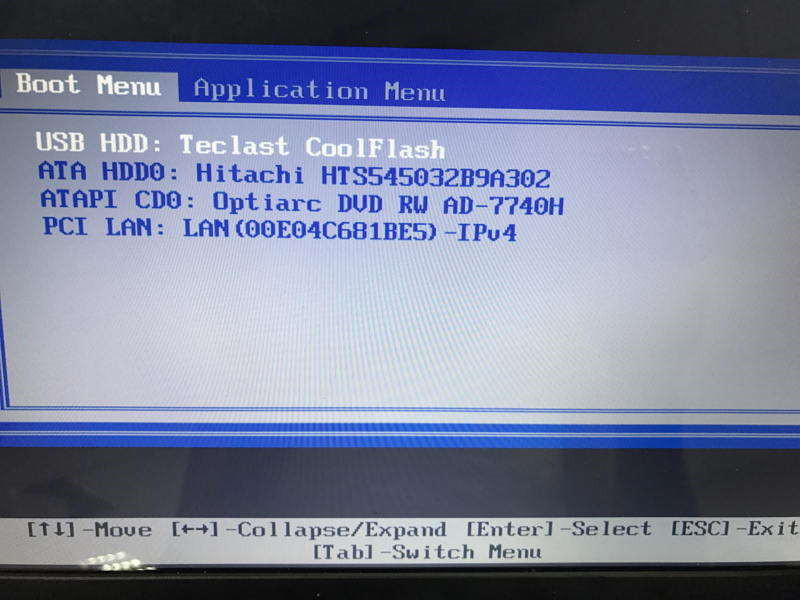 Step 3: Enter Locked Windows
After entered Boot Menu, you will find out your inserted disk from the USB/DVD/CD name. Using arrow key to choose it and press "Enter" keyboard to boot it.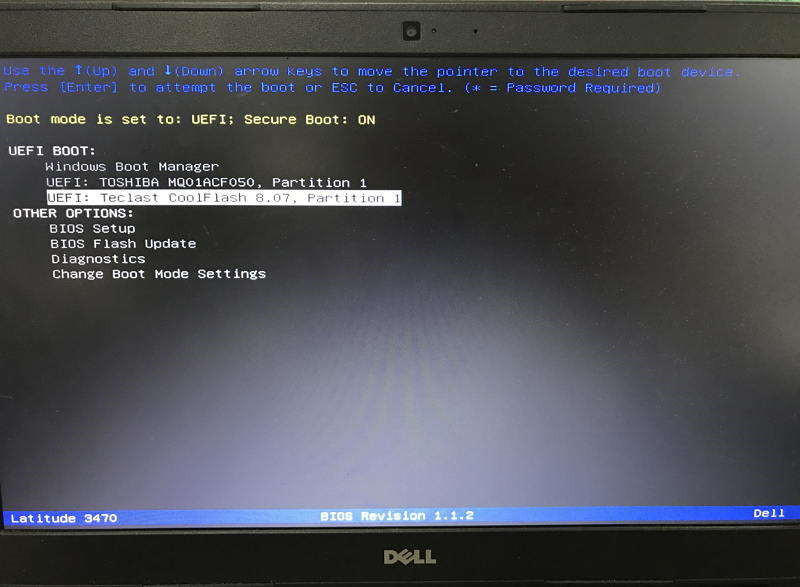 Step 4: Reset Password
When you see PassFab 4WinKey main-interface, select "Reset your password" option and click on "Next". Now, all your windows account will be displayed. Select a user account, you will see the default password. If you don't want it, just chnage it by your own. Then, click on "Next".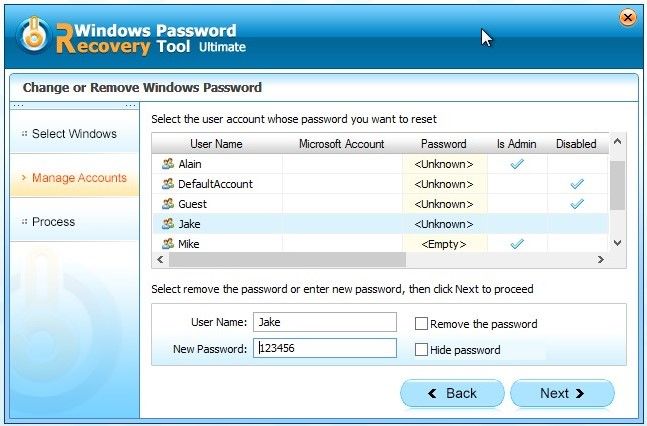 Step 5: Reboot
Now, you will go to another interface, simply click "Reboot" to restart your computer. Then you can use your new password to log into windows system.

2) iSeePassword Windows Recovery
The
iSeePassword
is another windows 7 password reset tool free. It can reset the password without reinstalling the system. It also has a capability to recover both login and administration password. Follow the below steps to recover password with this tool.
Step 1: Installation Process
Download the software onto your computer from the iSeePassword official website and run the software to begin the process.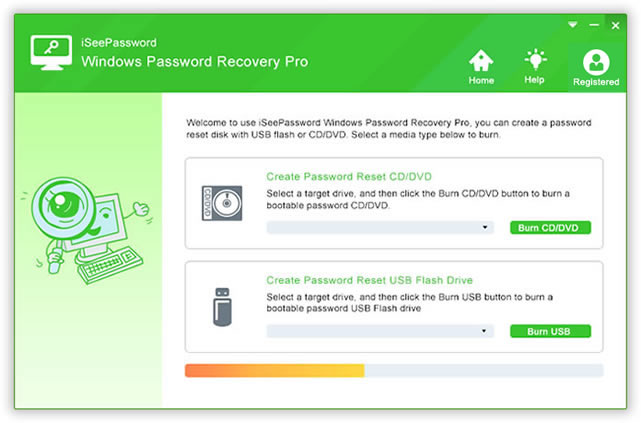 Step 2: Setup Process
Complete the whole setup process. With the help of USB flash drive or CD/DVD, create a bootable process. Finally, click on the "Burn".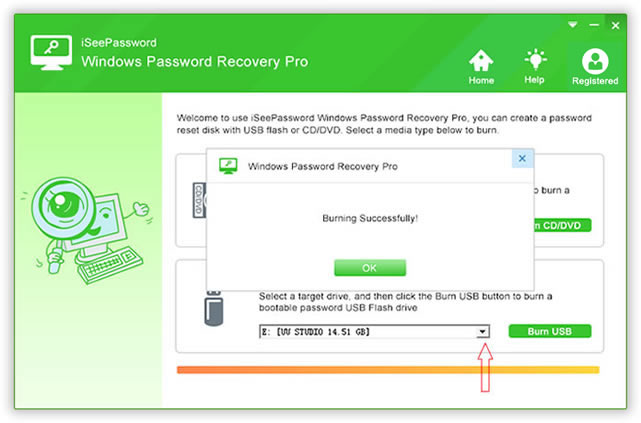 Step 3: Reset Password
Boot your locked computer through burned USB or CD/DVD and tap on "Reset Password" by selecting a Window to recover the forgotten password on Windows 7.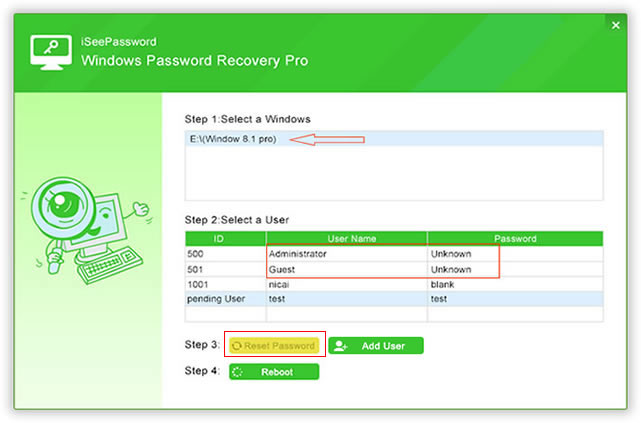 3) Windows Password Recovery
The
Windows Password Recovery
is another good windows 7 password reset usb tool. It is a versatile password recovery tool. Follow the below steps to reset the password with help of Windows Password Recovery.
Step 1: Download the Windows Password Recovery
Download and launch the tool on your computer, after install successful you will see "Run SmartKey Windows Password Recovery Standard" to move on.
Step 2: Burn the disk
Select "Default ISO Image" on the top menu. Inset a CD/DVD disk into the CD-ROM drive of the computer.

Step 3: Boot CD/DVD
After loading, you will see a window like below if you have set password for Windows Boot CD/DVD. Enter the password and click "OK" button to begin password recovery. If you haven't set password, skip this step.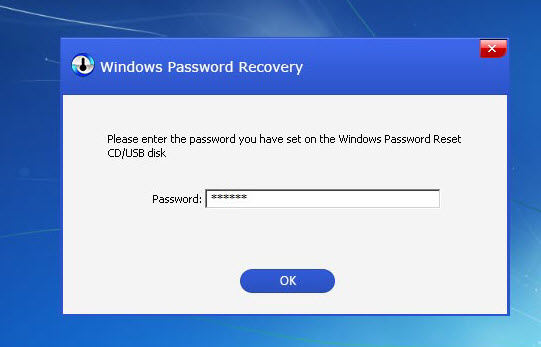 Step 4: Choose password to reset
When you come to this page, you will see all your windows account, choose one you want to reset and click "Reset" button to go on. Wait for a few minutes, the password will be reset successful.
Difference between the free password reset tool and PassFab 4WinKey:
The PassFab Windows Password Recovery tool is better than its counterparts. The features that PassFab has are a remarkable one.
TrustWorthy: As compared to free password tool like iSeePassword, the PassFab is a trustworthy tool. Many Windows Users preferred the PassFab as windows 7 admin password reset tool. The software is installed by more than 20 countries.
Secured: Unlike free tools, the PassFab tool is 100% safe and secure tool. You can download the software on your computer without any worries. It is fully clean software.
Upgrade Option: The main difference between the PassFab and free password reset tool is that PassFab provides the lifetime upgrade option without charging a single penny.
Simple Operation: The PassFab is easy to install and operate. In three to four simple steps, you can recover or reset your Windows password. It is more reliable as compared to the free reset password tool.
Recovery Option: The PassFab provides password recovery for various files such as PDF, PPT, RAR, Excel and many others.
Summary
These days it becomes easy to reset Windows Password. It is just because of the advanced technology. Instead of reinstalling the system, it is better to use password recovery tool to reset the password. With the tool, there will be no chance that your computer data will be lost. Without the tool, the process of resetting Windows password becomes very long. If you miss out any step, then it becomes difficult to reset the password.